Can I Get A Job With A Graphic Design Certificate?
A graphic designer is a visual communicator, a problem solver, a creative thinker; they work in editorial, typography, information design, and many other areas. Graphic design is a career with limitless opportunities—and it all begins with a certificate in graphic design. Obtaining a graphic design certificate, on the other hand, can have a significant impact on your career. Read on to find out why.
What Exactly is a Graphic Design Certificate?
You may be wondering, "Well, what exactly is a graphic design certificate?" Simply put, it is a certificate that shows you have completed a graphic design course and can now call yourself a graphic designer.
Whether you've taken a graphic design short course like the ones we offer at Blue Sky Graphics or a traditional university degree, you'll receive a graphic design certificate at the end.
Graduates are awarded certificates to demonstrate that they have learned all aspects of the course, including all necessary software and tools, as well as design thinking and theory; that they have what it takes to become a graphic designer; and, most importantly, that they have created their own portfolio of their design work.
Finally, graphic design certification, combined with a portfolio of design work, demonstrates that you can think and act like a graphic designer.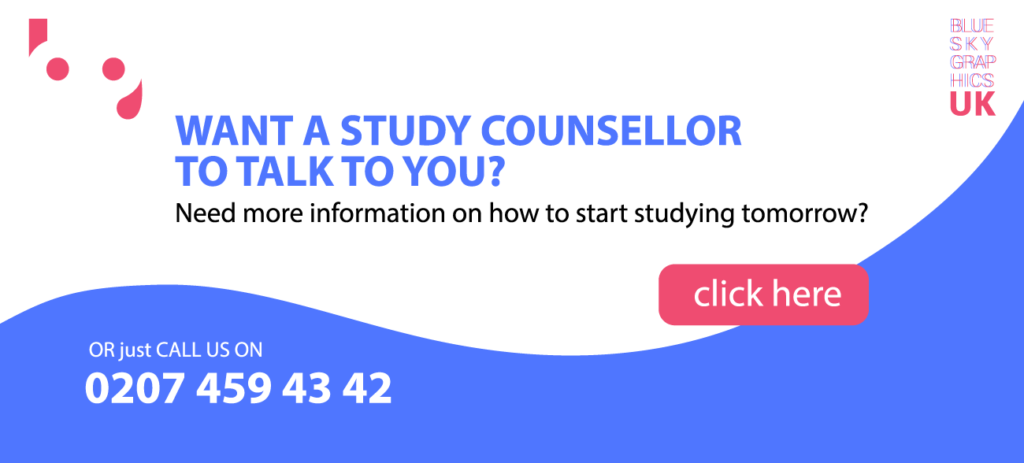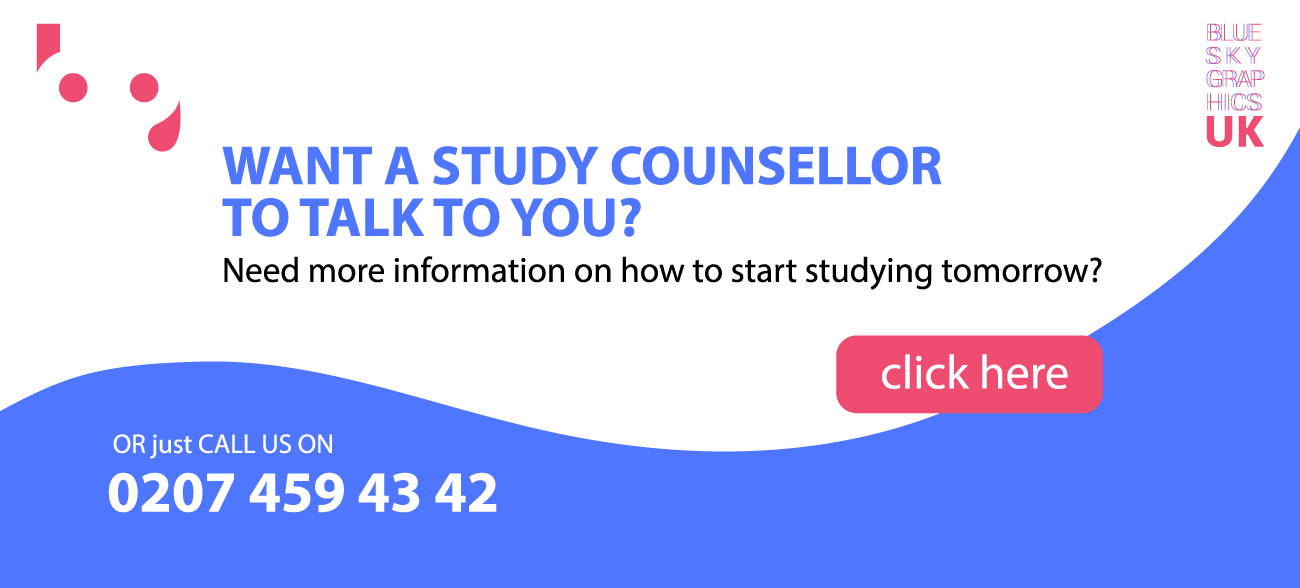 How Can a Graphic Design Certificate Benefit Your Career?
A certificate in graphic design can be extremely beneficial to your career because it is the only way to demonstrate that you are a fully fledged designer—and it provides official documentation that you have the skills to begin your career in the design world, typically as a junior designer in a design studio or agency. There are many self-taught designers working in the design world today, but a qualification can help you stand out amongst other designers, especially if an employer has a large stack of applications on their desk.
Alternatively, you could work as a freelance designer, finding work and clients for yourself while holding that all-important certificate proving that you have the skills to keep your clients satisfied. However, there are numerous other paths your career can take, including a plethora of unexpected jobs that can result from earning a graphic design certificate, ranging from letterpress printer to surface pattern designer!
Furthermore, graphic designers are in high demand. Take a look at some of these job boards to see how many studios, agencies, and businesses are looking for designers all over the world.
After all, everyone from burgeoning start-ups to the world's largest corporations requires things designed for them on a daily basis! It is also an industry that is consistently growing all over the world.
Meanwhile, the Department for Culture, Media, and Sport reported that between 2011 and 2013, there was a 17.7 percent increase in the number of design jobs, making the UK the second largest design sector in the world and the largest in Europe. With the number of jobs in the industry continuing to rise, obtaining a certificate in graphic design could be extremely beneficial for advancing your career.
Do Employers Consider a Graphic Design Certificate When Hiring?
Although, as we have seen, graphic design is a rewarding career, the skills, concepts, and mindset that you will develop while earning a graphic design certificate will benefit and be useful in any career. Some skills, such as the ability to work under pressure, are transferable to almost any line of work.
Furthermore, learning creative skills will make you a more well-rounded person and may even make you stand out to a potential employer. Whether you intend to work in design or not, the skills demonstrated by a graphic design certificate may increase your earning potential—the more skills you have, the more likely you are to be paid.
Companies that you apply to will place a high value on having a graphic design certificate because it demonstrates that you have a diverse set of skills that will make you a disciplined, interesting employee, regardless of whether you are applying for a job as a graphic designer or not.
Despite this, it is highly unlikely that a potential employer will ask to see your physical graphic design certificate during an interview; however, having one as a qualification on your CV, in the 'Education' section of your LinkedIn, or in the 'about me' section of your portfolio website will make a significant difference! It not only shows that you have those skills, but it also shows that you have invested in and understand the value of your education.
How Difficult is it to Obtain a Certificate in Graphic Design?
So you understand how a graphic design certificate can benefit both you and your career, but how difficult is it to obtain graphic design certification? So, how long is a length of string?
The time it takes to obtain one is determined by the course you choose and the amount of effort you put forth.
Like any other type of study, the more you put into it, the more you will get out of it.
A graphic design certificate will require you to give it your all, put in a lot of work, and make a financial investment, but it will all be worth it in the end.
In other words, the amount of time it takes to obtain a graphic design certificate is entirely up to you! It is entirely dependent on the course you choose to take and the amount of time you want to devote to obtaining graphic design certification.
How Much Will a Graphic Design Certificate Cost?
Aside from time, it is also important to consider how much it will cost you to obtain a graphic design certificate. Again, this varies greatly depending on where you study and the course you select.
We have broken down how much a graphic design degree and a graphic design short course can cost, using Blue Sky Graphics as an example, to give some examples of how much a course can cost.
In the United Kingdom, the average undergraduate degree for a domestic student costs £9,250, implying that a four-year degree will cost £37,000, excluding maintenance and living expenses. Blue Sky Graphics' online graphic design, on the other hand, costs only £1799.99 for 7 months!
As a result, taking an online graphic design course is much less expensive than attending a university. Getting a job requires skills, not just a degree, so choose wisely. Choose smarter, learn online. Take a look below on the fee comparison chart and judge yourself which option is the best.
Institution Cost of Course 2021
| | |
| --- | --- |
| Institution | Cost of Course |
| Middlesex University London | £9,250/year for 3 years (B.A hons in Graphic Design) |
| UNIVERSITY COLLEGE LONDON | £8,598/year for 2 years (Art and Design in Education) |
| UNIVERSITY OF EDINBURGH | £20,448.78/year for 4 years (M.A Design) |
| University of Bedfordshire | £9,250/year for 3 years (B.A Graphic Design) |
| University of East London | £9,250/year for 3 years (B.A Graphic Design) |
| Blue Sky Graphics | £1799.99/ 7 month – One time (Online graphic design course certification) |