Become a Graphic Designer
Graphic design is the practise of graphic communication utilising text, images, and diagrams. These three elements are fused by graphic designers into an integrated, consistent conceptual expression of concepts and messages. From banners, branding by web design, publications, signage, and more, the compositions are apparent.
Experience in graphic design is widely sought for. Currently, a wide demand is growing for graphic designers in many various sectors, and positions are not confined to specific design occupations. In several respects, graphic design studies will unlock doors for you. With Blue Sky Graphics, mastering graphic design would render you an excellent employee with the experience and expertise that you acquire.
What are you going to learn?
If you are on your way to become a graphic designer then BSG is the way to go. In a proven curriculum, graphic design instruction suggests that you grasp the ideas of design and the programmes used to express them. The graphic design curriculum of Blue Sky Graphics gives you expertise in the graphic design laboratory method, composition, design, graphic painting and illustration, typography, preparation, and colour theory. The aim of this course is to clarify the principles of web technology and their use. You may grasp how web development frameworks, graphic models, and overlaps can be applied. You should plan a set of other websites throughout the web design phase, where you can generate materials in the process.
In this curriculum, you will even learn modern technologies, such as publishing tablet apps. Not only can you know the theory and background of the field from studying graphic design, but you also master apps such as Photoshop, Illustrator, or InDesign.
Awareness of design philosophy would allow you to consider how and why you chose a specific design to help you successfully communicate the desired message. The certification in Blue Sky Graphics earns you a prestige as a professional and a detailed guide to the expertise and know-how you have.
Best Training
Not only does this training train you for any role in graphic design, publication, or photography, but it can also boost your career opportunities for businesses of any type that recognise the value of an in-house artist.
Graphic design teaching helps you to work in a number of areas, such as artist, production director, book designer, marketing director, software developer, digital imagery specialist, illustrator, logo designer, maker, producer, and web designer. In organisations that are not organised yet need success, you will create opportunities for yourself.
Companies are mindful of the importance of good architecture, from independent or private companies to big businesses. A graphic designer lets brands articulate who they are and what they deliver efficiently and creatively. An internal graphic designer helps corporations to individually design their brands, blogs, and templates.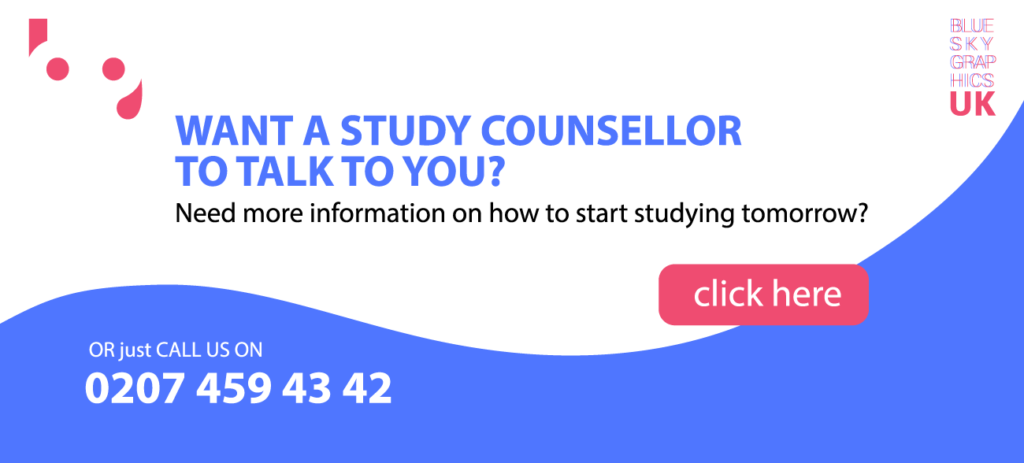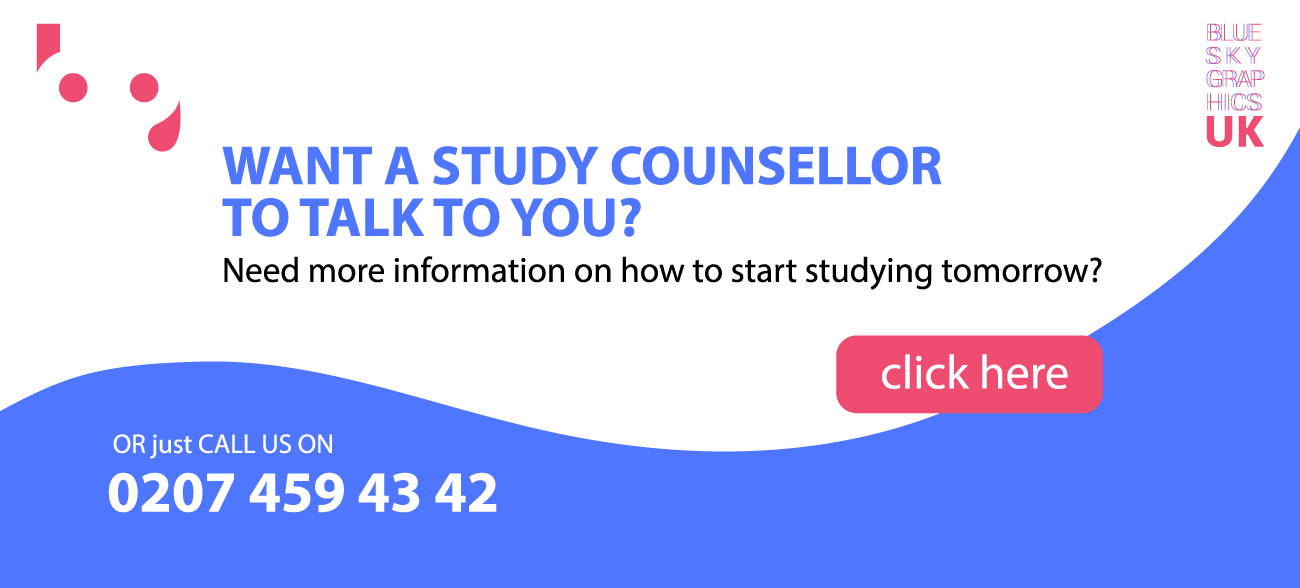 It also enables them, using a quick, cost-effective, and regulated process, to turn ideas into visual representations. This will also improve the professionalism of an organisation in order to provide an aesthetically appealing and functional website. Graphic designers are currently in high demand, and demand is only projected to grow. To create a wide range of jobs, you will not only study graphic design, but it can also render you a good option for other work.
Obtained Expertise
When learning graphic design, you can build and improve those abilities that can enhance your marketability as an applicant in the workplace. It will foster your imagination and challenge it constantly. As all projects are scheduled for completion, you must exercise time management.
You must show a willingness to adjust as design strategies and technology rapidly evolve. It can prove that through pictures you can express ideas. And by getting a certificate from Blue Sky Graphics, you will prove that you are eligible, dedicated, and attentive. All of them are virtues and attributes that will distinguish you as an applicant for a job.
The differentiation between Photoshop, InDesign and Illustrator
There is a difference between Adobe Photoshop, Illustrator, and InDesign. You probably also realise that Adobe Photoshop, Illustrator, and InDesign are key features of the Adobe Creative Suite. You do not have a clear understanding, however, of when and what each system should use, especially since these differences can confuse professionals in the industry.
In order to work better, understanding the differences is important, as misuse can result in an unusable logo, a messy text, or a blurred finish. To work in all three, learn all about Adobe Photoshop, Illustrator and InDesign with us, because where one programme fails, another fails.
The Basics of the Programs
The three programmes, divided by their fundamental functions, are here:
Adobe Photoshop
If used correctly, Photoshop is a versatile tool. This functions at the pixel level because it is a raster-based system that can pixelate your text images in Photoshop. Photoshop is suitable for editing pictures, but not text files. This may also create issues with the construction of written or online models.
Photoshop is suitable for pixel editing and development, banner advertising, image printing, motion graphics, and user interface designs. In the other side, since you can not manipulate or extend the files as much as you can with the Illustrator file, Photoshop is not the appropriate logo application. Use Photoshop for: in order to summarise,
Post editing and photo printing
The creation of banner advertising, user interface and video graphics
Building web icons and images
Adobe's Illustrator
The Illustrator is very flexible, as it is possible to create everything from web designs and graphics to text documents. It is a vector-based programme, so it uses functioning lines and does not include details or pixels. This vector base implies that modular concept elements such as labels and logos are built for it.
If you resize items several times in Illustrator, they will not be blurred as much as in Photoshop. To create web graphics, full-page designs, and documents, but not to work with photographs and straight images or large multi-page documents, select Illustrator. Use Illustrator for a summary when:
• Build website templates
• Build text images
Build site or print documents, but not if multi-page documents are really large
Adobe inDesign
For printing content, Adobe InDesign is optimised and is mainly used in complicated book formats. It is also useful for main pages and multiple pages for newsletters, PDF reports, brochures, announcements, and anything required. InDesign was designed to allow users both in Photoshop and in Illustrator to collect and elegantly arrange elements generated.
Like Illustrator, InDesign is a vector-built software, and the only difference is that, while lacking some other capabilities such as photo editing, it focuses on the master and multiple page ability. Nevertheless, with InDesign, you can customise each page while also building a master view with page numbers, logo, etc. The text wrap feature of InDesign is much simpler than it is in Illustrator.
Moreover, in the commercial optimization printer category, the templates produced in Illustrator appear to be overly broad and fail.
For resumes, use InDesign when:
Constructing a book layout
Formation of file document
Newsletter creation, pdf presentations, brochures, advertisements, and anything that requires master pages.
Each designer has his or her style, but there are some basic problems and do not recall Photoshop, Illustrator, and InDesign, any of the three main Adobe Creative programmes. Understanding the objectives, strengths, and limitations and experience of each app means that you can select the best resource for any mission.
Jobs for graphic designers
A Director of Art
The appearance and feel of the entire site are determined by the art directors. Build original web icons and graphics.
Implement specifications in web design, style guides, and visual requirements.
Create multimedia materials for use in the promotion and advertising of online services and goods.
The collection of exempt and non-exempt workers in general is managed. To plan and accomplish objectives, use experience and judgement.
Reports to a senior manager generally.
Designer of Motion Graphics
For a range of platforms, including the internet, TV, and film, a Motion Graphics Artist produces animated artwork. Motion Graphics can be used in advertisements, online video clips, exclusive videos, previews, intros, and television and film post-production work.
A readable online reel is typically required for edited motion graphics, and professional Flash movie clips are required. If you want to be a Motion Graphics Designer, Photoshop is one of the top master applications.
Other programmes are sometimes necessary, such as Flash, After Effects, Adobe Premiere, Final Cut Pro, and Avid training.
Specialist for Media
Media experts often generate graphic effects that enhance multimedia products, including floors, 3D animation, sound effects, and progress reporting.
In Photoshop, Illustrator, PowerPoint, Flash, and Dreamweaver, expert understanding is usually required. Production for various media platforms, including online, print, and multimedia, is advantageous.
UX UI Design
UX design stands for user experience design, which is designed in the light of the user experience, embedded in how the website should be communicated by the user and what they plan to do. This approach also combines the prediction of the needs of the user, which is the decision phase on how people can communicate with the product in order to understand what is likely to happen.