How Do I Learn Graphic Design With Zero Knowledge?
Graphic designers produce visual messages that are viewed every day, every minute, and all over the world. Designers create entertainment, advertising, news, and features for print publications (magazines, newspapers, and brochures) as well as digital and broadcast media such as gaming machines, television, online browsers, social platforms, and portable devices. As technology becomes more sophisticated, so are the responsibilities and abilities of graphic designers. This thorough career and degree guide covers the function of graphic designers, the most popular paths into the industry, and the programmes and institutions that are available. It concludes with a look at employment growth projections in the industry as well as graphic design professional wages by state.
Basics Of A Career In Graphic Design
In ads, brochures, and other marketing communications products, graphic designers communicate inspirational and instructive concepts. Some graphic designers work as part of a collaborative team for specialised design companies, while others are self-employed and work alone. Text, pictures, animations, and colour are all manipulated using sophisticated graphics tools used by print and digital designers.
To fulfil deadlines, most graphic designers work full-time. Graphic designers who work for themselves must be adaptable, since customers may need meetings in the evenings and on weekends. Customer service and client happiness, like in so many other sectors, are critical to success. In addition, being a successful graphic designer entails knowing how to bid on contracts, advertise services, and build a continuing customer base.
In-Depth Graphic Design
A graphic designer's work is centred on communication. While their responsibilities may include significant labour with pictures, unlike painters, they do not create "art for the sake of art." Based on their client's goals, graphic designers must convey a particular message, call-to-action, or emotion. A graphic designer, for example, may be charged with developing a brand or logo that leaves a lasting impression on customers by integrating a distinctive form or colour palette.
Although most graphic design work is done on computers, it may also be multimedia or include motion graphics. Projects may need to be optimised for viewing on a variety of digital platforms, such as web browsers, tablet devices, and mobile phones, which is the field's fastest expanding area. Designers may concentrate in a certain graphics field in addition to having basic all-around abilities.
While designers may like to work in a certain medium, expertise is not necessary for success. To keep their employment choices open, most graphic designers like working for a range of customers. However, having several specialties allows you more flexibility and may help to extend clients and overall possibilities.
Growth, Prospects, and Outlook for Graphic Design Jobs
According to the BLS, job opportunities for graphic designers are projected to increase by 7% between 2012 and 2022. For a variety of factors, this growth rate is lower than the national average for all employment over the projected period. Because of the fast development and deployment of digital media, the market for graphic designers in print media has slowed significantly, making designers who can work in both digital and print media more appealing. According to the BLS, employment with "newspaper, periodical, book, and directory publishers" will decrease by 16% over the next decade. On the other hand, employment opportunities for graphics experts in computer systems design and associated services will grow by 35%, particularly in the areas of web-based graphics creation, portable devices, and video entertainment. According to the BLS, competition for new positions will be fierce. Over the projected decade, 17,400 additional job opportunities in the field are expected.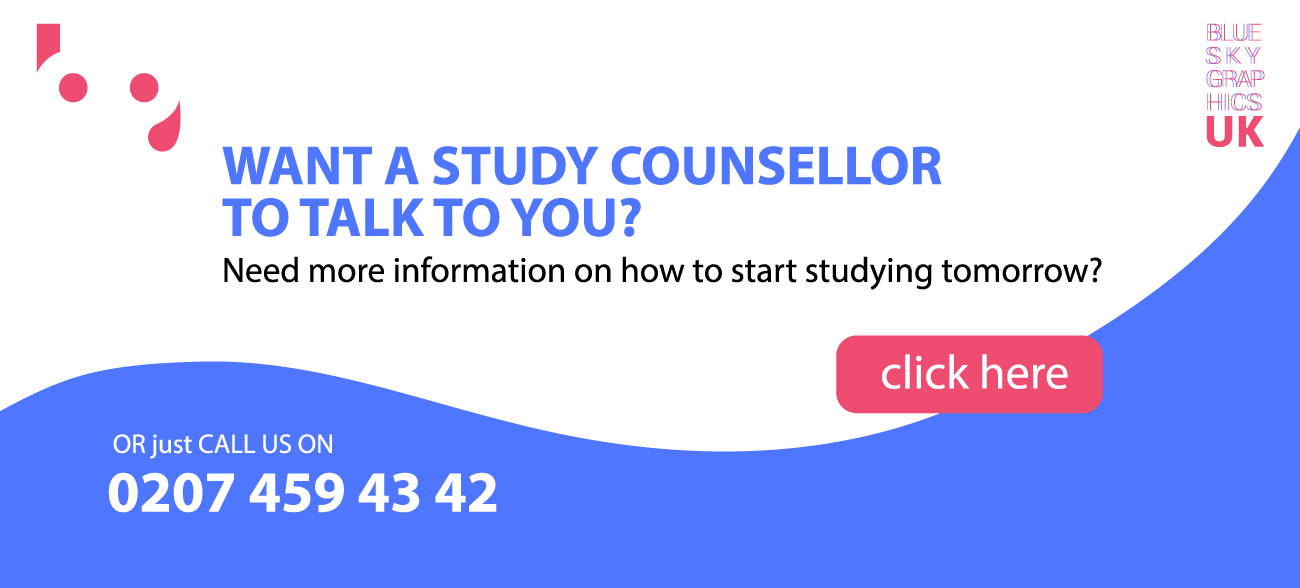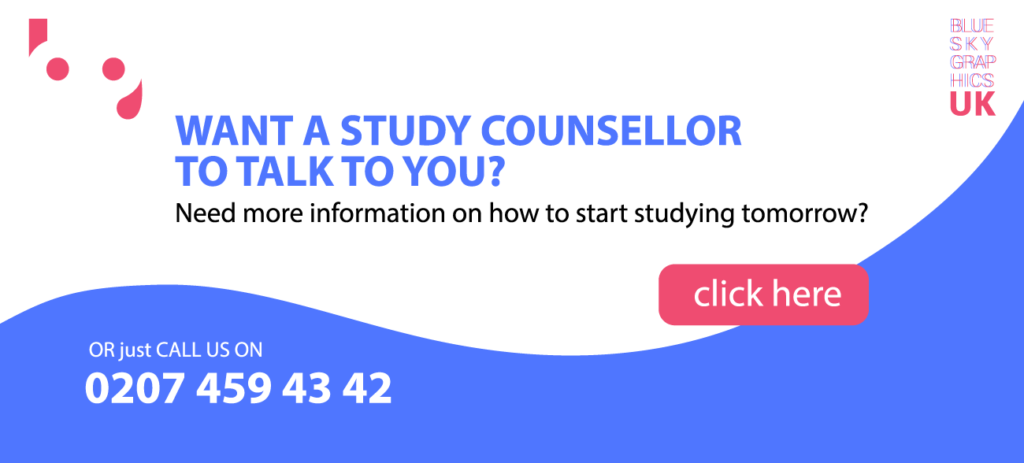 Graphic Design Courses Online
Graphic design colleges may provide degrees with the same designation (AA, BA, MFA), but the curriculum and academic results of each programme may vary greatly based on emphasis and faculty competence. There is also a significant difference in pricing, with public institutions being the most cheap and private art schools being the most expensive. While cost is an important consideration when considering online colleges, students should also ensure that the curriculum they choose is the greatest fit for their professional goals and design emphasis. You can learn graphics design online through Blue Sky Graphics online graphic design course which is created to facilitate students in a one-to-one setting.
When evaluating potential online programmes, three important things to consider are:
Outcomes Of Student Learning
Graphic design divisions throughout the country are charged with creating and disseminating learning outcomes. Search departmental websites for a list of objectives and required abilities for graduating students while assessing potential graphic design schools. Reviewing the whole list of outcomes may show the academic emphasis of each potential graphic design school, assisting in aligning programme objectives with personal professional ambitions.
Faculty With Experience In Graphic Design And In The Real World
On the websites of schools that offer graphic design degree programmes, a list of faculty members and their bios is usually available. When reading biographies, consider where the faculty member received his or her degree, the breadth of their education, their publications, accolades, awards, and research achievements. Simultaneously, check to see whether the faculty comprises mentors and academics with hands-on expertise in the area. Some colleges and universities allow adjunct or visiting teachers who also work as artists, art directors, publishers, or animators. What is the program's area of expertise, and how does the faculty contribute to it? Remember that professors with current or recent expertise in the area, as well as memberships in active design groups, may boost internship possibilities and assist in the formation of networking relationships.
Support For Students
Online graphic design programmes should provide students with a variety of resources and services to help them succeed. Is there, for example, 24-hour access and technical support? Are contemporary industry tools, software, and research facilities available to support courses and curriculum? Is the financial aid office helpful in terms of information and support with loans, grants, and scholarships? A phone call or email to the admissions office should answer these and other inquiries. Make sure to inquire about graduation rates, career guidance, and employment or internship opportunities.