Graphic Design Courses Spennymoor
Visual communication is characterised as the art of using a broad range of visual communication tools. People working in this area are supposed to know illustration, animation, photography, and graphic design. Technology advances have often demanded that these people know how to implement their concepts in various technologies or applications.
Skilled photographers, animators, web designers, advertising artists, and many others, including graphic designers, are all part of it. Their work can be found in the film, advertisement, graphic design, signage, photo editing and retouching, visual marketing, and web design, among many others.
Graphic Design
Whereas visual communication is broad and detailed, graphic design is more focused and restricted. It is essentially a subset of the visual communication umbrella. It is a highly specialised field that focuses on the development of graphic elements. Designers use these elements in commercial advertisements and promotions as well as in print materials.
Art Directors, User Interface (UX) Designers, Publishers, and Visual Designers are professions in graphic design that students may aspire to after graduation. Mostly, they produce logos, posters, artworks, and drawings for magazines, newspapers, and websites.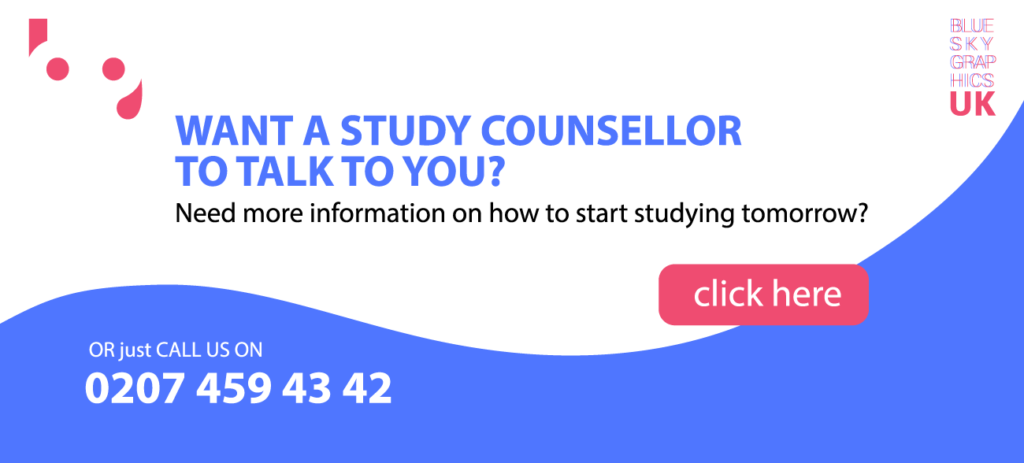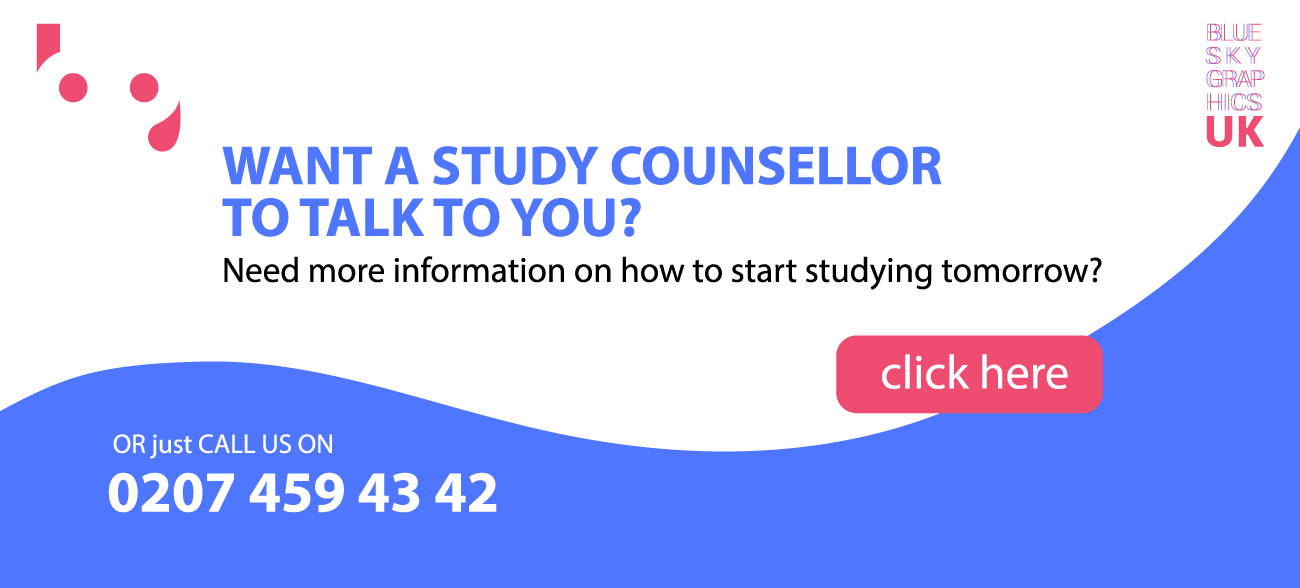 Graphic designers have a responsibility to produce key elements. These components are then applied to digital or print documents, blogs, social media networks, and other marketing resources. In short, visual communication is concerned with the task of conveying a message or information.
On the other hand, graphic design is a problem-solving technique for visual communicators used in illustration, typography, or photography. All the pictures we see are graphic design, but not all of them express a message. Not every design is, therefore, a form of visual communication.
Learning Graphic Design
The learning of graphic design has never been simpler! The Blue Sky Graphics School in the UK is offering an online graphic design course for beginners and professional designers. The lessons are arranged in a one-to-one setting so that students can learn and understand clearly without interruption. At the end of the course, you will have gained enough tips to build your portfolio to help you get started in a successful line of work!
Why Graphic Design is a Unique Form of Design
Since graphic design is more oriented, it allows you to use fonts, colours, pictures, or elements to create art that is more coherent and purpose-driven. Develop artwork for use in the marketing and advertisement of a company by its branding guidelines. Edit an image using a computer programme or substitute the colour of a logo.
If you are wondering what is more important, both of them are. They are all working differently. The bottom line is, you need both of them to develop better marketing strategies for your company. In reality, graphic design is unique. But visual communication awareness is also a must-have for any designer and business owner.
The trick to creating a successful design that communicates your brand narrative and conveys your message effectively is to use both. Although you can work with one or the other, both of them will produce powerful designs. And, as always, good design is important if you want to have a successful company.
Understanding the difference between graphic design and visual communication translates into more innovative and efficient marketing campaigns. The right balance between the two can mean a difference in design that functions and does not communicate. This is particularly important when selecting a graphic design service.
Many entrepreneurs forfeit the use of the design service for several reasons. Graphic designers who are competent in their profession will produce designs that communicate visually. It is an expenditure that should not be ignored by business owners.
Average Earning of a Freelance Graphic Designer
Salaries are difficult to estimate for freelance designers since they get paid work to work. In addition, the huge time input variable is usually proportional to wages, such that a designer who works 10 hours a month makes considerably less than one who works 100 hours a month.
That said, a highly-skilled designer can make up more than £10,000 a month through crowdsourcing competitions and referrals. According to the above figures, a web designer will only make half that amount—£5,000 a month. Of course, not every designer has a stable client base, and the market for freelance work can fluctuate.
Graphic designers working in the United Kingdom receive anywhere from £15,000 to £19,000 from start-up, and up to 35,000 to 55,000 at senior level. For freelancers, the average freelance graphic designer in the UK receives $22 per hour.