Graphic Design Courses Donegal
What is Graphic Design?
Graphic design is visual communication through typographical elements, photography, and illustration to solve problems or express ideas. If you look around, you will find many examples of graphic design. These include a logo design of a company, posters, and advertisements.
Graphic design is a means to interact through pictures, text, or illustration in an innovative way to display the company's message in the best way. It focuses on how the brand wants the audience to look at them, and it is the work of the graphic artist to translate what the brand needs to express and show it to people.
Web Design
Nowadays, a brand needs a website to survive, and this website needs to express its ideology and persuade consumers that they deserve to choose their product. Therefore, web designers use page layout, photographs, and typography to build the right environment for customers to browse their website.
Good web design has to balance elegant aesthetic web design to make it easier for users to use the web and build a better user experience.
The software in Graphic Design and Web Design
Adobe Illustrator
The first graphic design programme on this list is Adobe Illustrator and Vector Graphics Editing software, and what this implies, vector graphics use paths specified by start and endpoint. Since vector graphics do not use pixels and a fixed amount of dots, they may be resized and do not loss any picture quality. That is why Adobe Illustrator is the best Graphic Design Program for designing Logo Design, Illustration, and Icon Design.
Adobe Photoshop
Adobe Photoshop is a picture processing programme for photo editing, where digital photography can be edited, cut, resized, and colour-corrected. This software is standard for photo editing assignments, poster design, and you can do something with Adobe Photoshop.
Adobe XD
Adobe XD is the Adobe Suite platform for UX/UI design that lets you design websites, smartphone applications, and more and with Adobe XD you can design, build, and communicate your idea with your customer or collaborators, and this software is utilised by several user experience designers and web designers.
Learning Graphic Design Online in Donegal
Online learning is where you take lessons online instead of in a real classroom. If your schedule makes it hard to attend a school or you want to study at your own pace, or if you live far away from college, online learning may be for you. In the classroom environment, all teachers and students must be available in the same location simultaneously. Yet, anyone participating in an online course has the flexibility to function at a time and location that is ideally tailored to them.
The idea of one-to-one learning is a huge revolution in education right now—mainly talking about approaching students as different learners, not one large crowd going down the same road at the exact moment. This concept is not fresh, but with new technologies, it is getting much simpler to implement it on a wide scale.
This trend is followed by the online school Blue Sky Graphics that concentrates on one-to-one learning. Students whose grades are significantly lower than their peers frequently fall into two categories: those who require more time to absorb new knowledge, and those who are bored because they already understand the subject. If the class's speed indicates that the student is not going to excel, it is time to consider a path that matches your pace.
What will you learn in the Graphic Design Course at BSG?
Our graphic design curriculum is divided into separate modules for a better learning experience. Each module explains what graphic design is and the vast career possibilities it provides. Students would be encouraged and educated on their path to the wonderful works of past and current iconic graphic designers. You will be introduced to the most famous designer pages in the different industries in which designers operate.
Students can begin to bring design concepts and values into motion. Students would have a strong understanding of Adobe Illustrator, Photoshop, and InDesign. They would recognise the benefits and disadvantages of each graphic design software. They would also have the potential to brainstorm and set their concept and coordination priorities for their designs.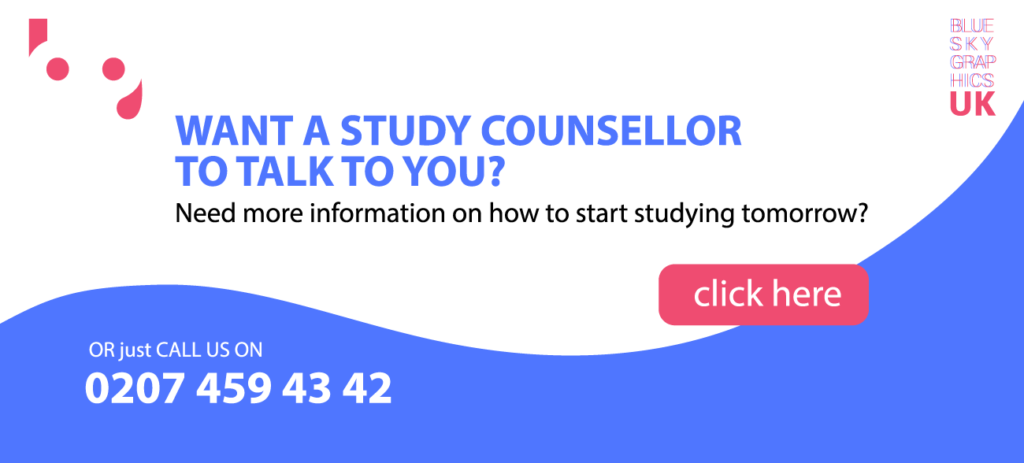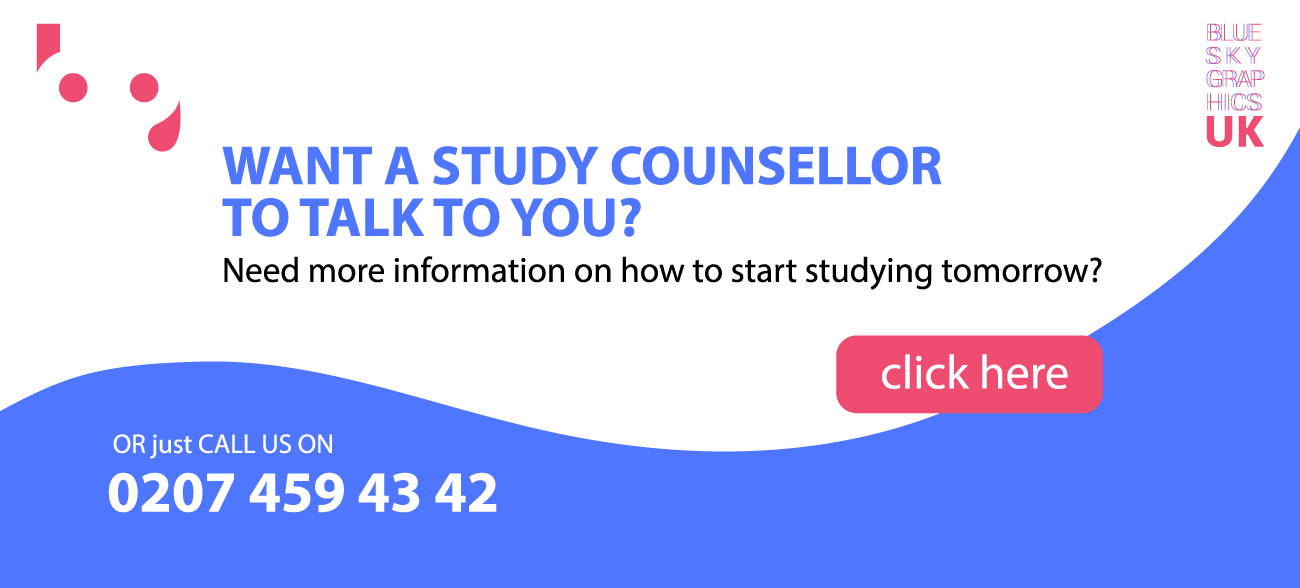 The next module would enable students to evaluate previous work and rework it into real-world projects for their first graphic design portfolio. Students can continue to make choices utilising the designer's visual language. This module can introduce students to Adobe Illustrator tools by doing necessary studies.
The Success of Our Students
Throughout our graphic design course in Donegal, we introduce students to new ways to market themselves and attract clients. Students may continue to improve their professional portfolio, to build a personal identification scheme, to study basic professional standards, and how to advance their training in architecture. This approach has led to the success of many of our graduates, and here's what one of them said about us!
"The teacher was very encouraging and motivating, and I have now helped design my new healthy menu, which looks amazing!" Kevin– Marketing Manager, DLICIOUS Fast Fitness Foods, DL Restaurants
Creative Thinking in Design
Learning to think and behave creatively is a required foundational component of design education for architecture and interior design and industrial and graphic design. Developing innovative capacities early in design education must be seen for start-up students to become self-realised as skilful designers.
Creativity is an integral aspect of addressing and improving challenges. If you can see boundaries as a creative blocker, several designers say that they are a valuable tool when designing—especially when it comes to font pairings, colour palettes, and having negative space in the design. We aim to boost the creativity of our students and help them with creativity blocks throughout the course.
Design Thinking
Design thinking is a technique that seeks to establish the preferred situation by an organised process. The design thinking method includes a variety of phases that you would recognise as the design process, including 1) identifying the issue that needs to be addressed; 2) studying the background and current situations by absorption in the topic, determining consumer needs, and challenging current thinking regarding possibilities and challenges; 3) cultivating or testing different viewpoints and generating fresh concepts.