Graphic Design Courses Cyprus
Can you imagine advertisements without pictures or words? It's absurd to even imagine, right? A successful corporation, through photos and text, attracts the attention of prospective customers. Graphic design depends upon an assortment of images and words used to convey messages to others.
Graphic design is used for magazines, advertisements, packaging, websites and more. Graphic design tools of choice include Adobe applications such as Illustrator and Photoshop. When using these tools, graphic designers must ensure their design does not infringe on the copyright of another copyrighted image, and try to be innovative and original.
What is a Graphic Designer?
If you think of creating stuff in your spare time but do not want to follow design as a profession, a career in graphic design may be for you. You may either learn a skill or pursue an art-based education. Blue Sky Graphics, one of the main graphic design colleges in the United Kingdom. Although we might be based in the UK but our classrooms are not restricted to the students of UK only. You can join our formal instruction in graphic design through online one-to-one format from Cyprus too. The graphic design course is taught at all levels such that students of all ability levels may join in. The modules include topics including typography, colour theory, and illustration in Adobe Photoshop, Illustrator, and InDesign.
Brochures
A brochure is a type of document that combines photos and text to emphasise the essence of a company. The document must provide all necessary business details and be understandable and visually attractive so that customers feel motivated to read it and understand what the company is trying to communicate.
Logos
The logo should consist of an emblem, emblematic text, and/or an artistic image. The information on the packet should be conveyed in a meaningful manner. The logo must be memorable and recognisable to customers.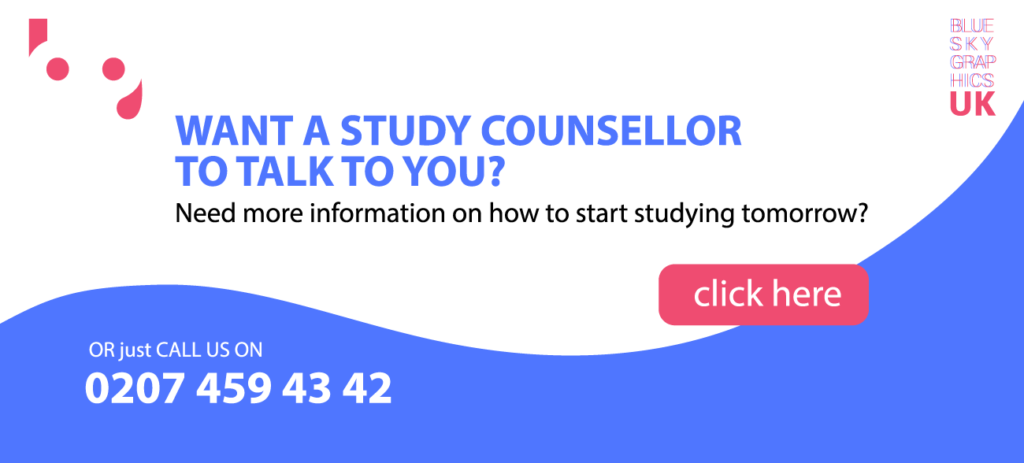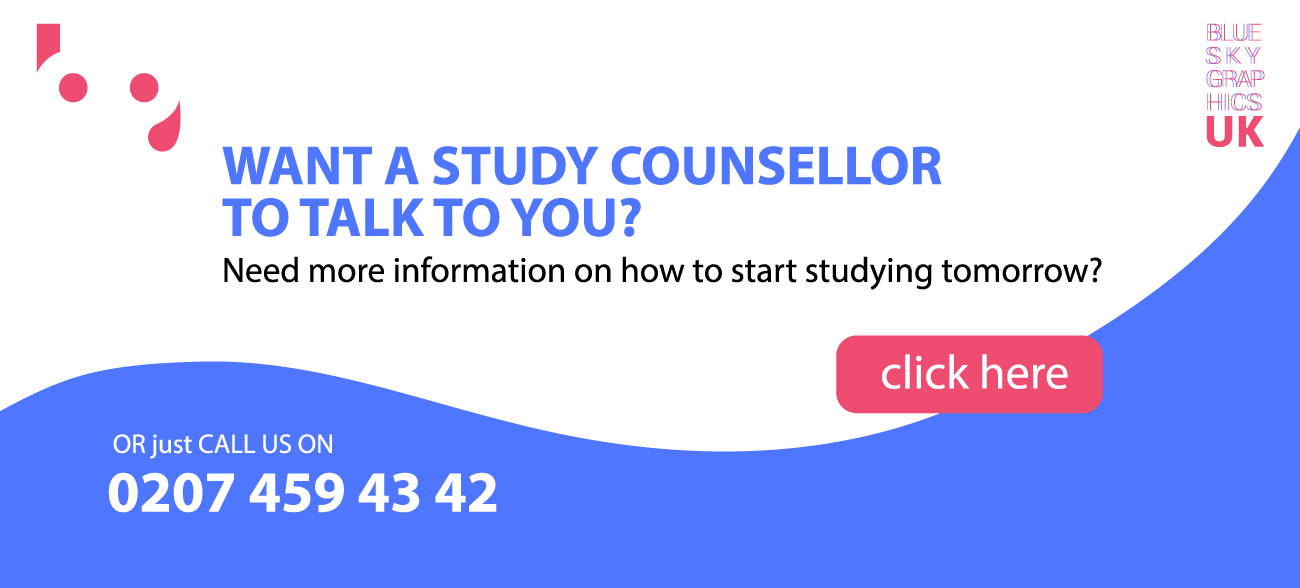 Digital marketing
Digital marketing is growing fast in terms of sales, visual and content creation. Likewise, graphic design is far more than just images and sketches. It is a large part of content marketing that being able to communicate effectively through visuals.
In the best interest of companies, this is the best way to communicate with consumers. With regards to marketing, graphical design is one of the main components when creating brand awareness, and influencing the decision-making process of the consumer.
Blue Sky Graphics offers an online course for graphic design which can provide an individual with a great deal of knowledge about graphic design.
What is the expected income one can expect as a graphic designer?
A graphic designer is a fellow for whom creativity and talent are essential. You can create websites for various clients as a self-employed freelancer, or work directly with an organisation where you collaborate with a creative team to discuss projects.
Regardless of where you work, your role is to build digital visual assets that depict a brand or promote a specific product. If you have a creative personality, you may wish to discover how 'creative' people can make a living in the field of graphic design.
How are various industries paying their Graphic Designers?
Due to the professional nature of graphic design, there is a decent degree of job protection. What you may not be aware of is that job salaries are higher in some industries. The majority of work for computer systems designers and advertising agencies is found in the sector.
Companies in the fields of aerospace, securities, telecommunications and science have paid the highest wages to professionals working for that company.
Is it true that freelancers earn more than the graphic designers that companies hire?
One of the most rewarding things about being a freelance graphic designer is that you can choose to work with who you want. You may opt to work for a company or a corporation or for yourself as a freelancer who is hired to do work for many people at once.
Although freelancing may be amazing, you need to have an eye on the bigger picture. You will be effective to target customers in the area that you are an expert in; you would not need to expect your customer to compensate for the equipment you will need to do the job.
It is easier for practitioners in other disciplines to decide where the highest earnings are. Freelancers set their prices at which they maintain adequate client satisfaction. Professionals who work with a company can expect a constant salary and benefits.
In addition to the fees you charge, we make money through various means. As long as you have some spare time, you can easily gain income by sharing your designs on various platforms.
As a designer, you are not limited to just one source of information. Find your preferred style and industry, and begin searching for the best possible opportunities, solutions, or assignments.