When you look at a graphic design portfolio website, it may seem difficult to create one from scratch but it doesn't have to be. To be able to build a portfolio at any stage in your career, you can follow these helpful tips, that will successfully guide you to create a professional and polished portfolio website. With so many accessible graphic design programmes like Adobe Illustrator and Photoshop, it has never been easier to pursue a career in graphic design, whether it's at a full-time professional or freelance capacity. As design is a universal language and the marketplace for graphic designers is crowded, you will need to be able to stand out to clients and one of the easiest ways to achieve this,  is to create a graphic design portfolio website, where you can compile all of your work and share it with potential clients.
Using a portfolio website may seem intimidating, especially having to display your design work for the world to see, but a design portfolio is quite simply, the best way to help you stand out and showcase your unique brand of design to a worldwide audience. In a virtual working world, you'll need a way to  communicate your uniqueness and convince clients that you are the best designer for the job. Put it this way, your graphic design portfolio website is your virtual calling card and we are here to help you through every step, on the journey to creating a graphic design portfolio.
Let's Go Back to The Basics. What is Design?
Design is creation with purpose. It is at the core of most things that we do. Design takes effort to plan and execute a concept of how we see and feel about the world around us.
Graphic design, more specifically, is the craft of using different techniques, tools and methods to communicate visual messages. graphic design is now considered an essential job skill and there are often a plethora of current job roles utilising an abundance of graphic design and web design jobs. This is commonly the case across marketing, e-commerce, online, entertainment, creative, digital and print industries, where knowledge of graphic design software is a prerequisite. Graphic design has the core ability to help push brands, products and experiences to a global level.
What Does a Designer do?
Designers typically have very creative minds, that can absorb visual trends and install them in fresh and exciting ways. They are visual narrators. Using the budget, time and demands of their clients, a graphic designer will combine that with their expression and create visual concepts of objects and people. As you continue to update your design portfolio website, whether you're at entry level in your career, applying to a design school, aiming to be striking amongst a field of designers or the focus is to obtain the position of art director, you can use insightful resources to assist and guide you through each and every step.
How Do I Make a Graphic Design Portfolio?
Thankfully, the days of lugging around a jam-packed binder, full of pristine prints and carefully categorized design work, are long gone. With the advances of technology, we have fortunately evolved drastically from this age-old procedure. Portfolio websites are now the standard hosts to graphic designers and their creative workload, giving easy accessibility, at the click of a button to a world full of potential clients.
As you are a graphic designer and not a web designer, Format has pre-made, easy to use website templates, specifically made for the needs of graphic designers and their portfolios. All Format templates have a vast amount of features, making the process straightforward and easy to navigate through. The templates can be customized without coding and come with built-in promotional tools. They are optimized for mobile use and have high-quality image rendering.
Each designer has their own creative style, so the first step in creating your portfolio, is to choose a template that seamlessly reflects your personal brand and work. The general look and layout of your website will be prescribed in your choice of template. Keeping your target audience in mind, is essential when selecting your template and also, you aim to reflect what you are trying to accomplish with the use of a graphic design portfolio. For example, as a student you may prefer to use a template that is accommodating to all of the required documents throughout your course. Whereas, a sleek and stylish layout may be more appealing to an already established professional. Templates have customizable elements, meaning you can adapt them to your specifications if you find a particular element does not work for but another does.
After selecting your template, it's time to start personalizing your design portfolio to mirror your own unique style. During this procedure, you will want to start with the essentials,  like customizing your menu, adding a biography and crucial contact information, picking a colour scheme and eventually start uploading and categorising your work. As the graphic designer, you will have the eye to know what is most visually appealing. Approaching your portfolio from a design point of view, will not only make the task feel more creative but it will also make it a fun activity, which in turn will reflect in your styling and bring an excited touch to your portfolio.
What Should I Include in a Professional Graphic Design Portfolio?
Depending on what level you are at in your career as a graphic designer, will help depict what you should include in your portfolio website. Whether you have just begun your journey in the graphic design world or you are an advanced professional, here are some useful tips for what to include in your graphic design portfolio at each phase in your occupation.
What to Include in a Graphic Design Portfolio for University or College Students?
You may have recently enrolled into a graphic design programme at University or College, or possibly you are considering a change in your academic future. Regardless, putting together a graphic design portfolio will be a critical starting point in setting your design career into motion. Review all requirements first, if you are creating a portfolio in order to apply to a university program. Some programs will specifically ask for certain types of work or case studies, while others will allow you to showcase a range of designs in your portfolio. Common requests include animation, logo designs, packaging and product design. If you're already enrolled in a graphic design programme, it is best to select a few pieces from campaigns you're most proud of. Update your portfolio as you go through school, making sure to include your most recent work, to guarantee your graphic design portfolio reflects your current style as a newly surfacing designer.
Exhibit Your Best Work
Although you may not have a vast array of work to choose from, take the time to sort through all your projects and decide upon your best work to showcase. Whether it's work done for fun, school or even family, your best work is always the best option, so make sure to include these in your portfolio. You may find you simply don't have enough work to curate a complete portfolio, in this case take the time to attain freelance graphic work for fun or even for a client. Why not design some mock-ups of your friends and families favourite products and include these? If you're at a halt and can't decide what to design, take a look at these 7 Graphic Design Projects to Cure Your Creative Block. As you go through school and start to collect a case-load of work, you can sift through it, taking the time to meticulously choose your best pieces or most recent pieces of work, for your portfolio website.
Personalising Your Portfolio
Including your name on both the home page and an about me section, not only allows people to get to know your design work but also who is the designer and the person behind it all. A great way to address who you are is to speak about your main interests in terms of graphic design and where you aim to levitate in your career. Don't forget to include important contact information like an e-mail address and phone number. Narrowing down your niche and showcasing that, is a great way to push for the career you are after. For example, if your target occupation is to be a product designer or a logo designer, make sure to include many examples of these in your portfolio, as it will reflect your area of interest and where you are headed prospectively.
Student Portfolio Example. Design student Zara Rivzi has used the Order Theme to create a sleek and simple student-style graphic design portfolio. The use of an expanded left side menu, allows for clear exploration through the entirety of her portfolio and allows her to display different collections of work. Sierra has also made sure to include a biography with her contact information to let potential clients know a little more about her and her interests as an up and coming designer. Sierra has cleverly, integrated links to her social media pages, giving people access to look deeper into who she is as a designer.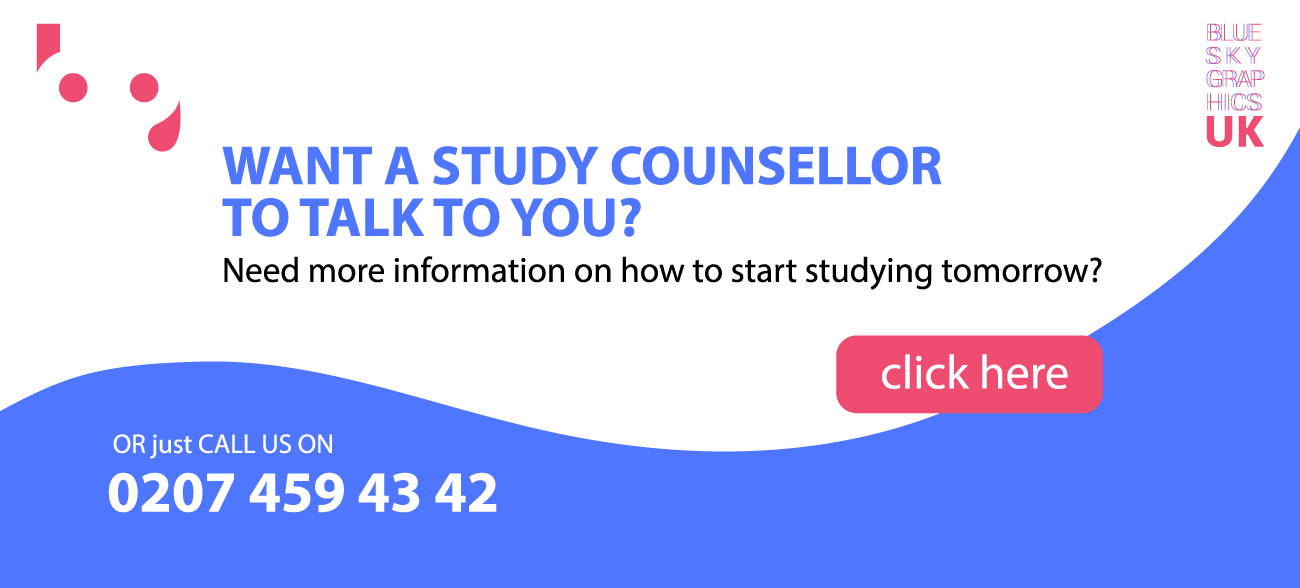 What Should my Graphic Design Portfolio Look Like As An Entry or Mid-Level Designer?
At Blue Sky Graphics we like to think of a portfolio as a window into your world through which we and your potential clients can see your skills, personality and potential. It's an accumulation of work exhibiting how your creativity has developed over a period of time. It will variegate depending on the level of study you're applying to it and will likely develop over time – both in content and format. It shows your ability to work with different materials, subject matter and techniques, including how you research, develop and plan your ideas. Consider your audience Instead of the chronological order of work to new clients.
A useful comparison analogy is to liken your portfolio to a piece of music or a good book: an impaction beginning, interesting middle and a punchy end.
After finishing school, you will find the purpose of your portfolio has shifted and now that you're aiming to gain clients and paid work, you will have to alter it to represent a graphic design professional. This advancement in your journey as a graphic designer, will be reflected in your updated portfolio and the items you showcase, will most likely look quite different from the ones you conjured up in school. Competing with the best graphic designers in the world, you'll want your portfolio to really make a memorable impact.
Diversity and ability is the key
The time has come to start looking for a job as either a full-time or freelance graphic designer and that means your design portfolio website is going to need some tweaking, giving it a more professional stance.  Establishing yourself as a trusted and professional graphic designer is easy, as long as you know exactly what you need to filter out or in, to your portfolio. Your best work typically goes at the front when presenting your work to clients. You can keep projects completed whilst at school in your portfolio but you'll want to ensure that these are your finest pieces of work. Set yourself apart from the competitive field by presenting your unique brand of designs. Whether you're applying to be a Creative Director, Head Graphic Designer or looking at a more entry-level role, your portfolio should fundamentally  showcase that you're the best fit for the position.
While you'll want to showcase your specified area of expertise, it is also important to include some diversity to highlight that you can branch out across many types of graphic design.   Quite often you are more desirable as an employment prospect when you are have a broader ranger of designs and therefore more attractive to potential clients and employers.
Preparing Portfolios for Interviews
Congratulations if you have reached the stage where you've been invited for a interview. This says that you are a definite contender for  your dream graphic design job. The key thing here apart from interview practice and technique is to ensure your portfolio reflects their desired requirements. Take a look at the job description in detail and then reassess your design portfolio to see if the company whose doing the interview's brand matches your portfolio style.
Being broad with your showcasing your work is encouraged as you show your various talents through differ graphic designs , but by the same token it is also worth drawing attention to pieces that will be your primary area of focus.
Portfolios are fundamental for attracting potential new clients and as different clients want different types of design, as a freelancer or starting out after studying graphic design, it's critically important for you to showcase your diverse range of design abilities. When studying at Blue Sky Graphics all our courses come with a portfolio that draw an emphasis on working with the correct graphics composition, using colours according to the colour theory and maintaining the design rules. This enables yo to achieve high quality standard work with a variety of briefs towards a commercially driven portfolio. This prepares our students for working in the real graphic design world.
What Are Some Examples of Graphic Design Portfolio Websites for Inspiration?
A highly comprehensive student portfolio based on what employers are actually looking for.
A super impressive graphic design student portfolio is your ticket to professional success. It is your calling card and your style in identity of all that's been accomplished. It has to rock and we'll help you get there!
Have a look at Blue Sky Graphics students portfolio that can be found here.
Format templates allow for graphic designers to create stand out and fully customizable portfolio websites that let them showcase the full scope of their talent as a designer. From students to full-time professionals, these designers used Format website portfolio templates and have some of the best graphic design portfolio examples to browse through for inspiration. These portfolio website templates are fully customizable, mobile-friendly, come with social media integration, and much more.
List of graphic design portfolio examples
1. Kate Moross
https://www.katemoross.com/
Kate Moross, the creative director of Studio Moross, a London-based design company is a name and studio aspiring graphic designers should know. Moross is a talented and proud Londoner and Graphic Designer who came onto the scene around 2007 with her own trademark typography and snappy, smooth graphics style. She has become one of London's most sought-after and successful designers, creating countless song covers, album covers, magazine covers and branding. Moross' work spans across moving imagery, typography and illustration. At Blue Sky Graphics we love her inspo works including the live mural at the Uniqlo flagship store on London's Oxford Street.
2. Lotta Nieminen
https://www.lottanieminen.com/
A high profile and respected Finnish based graphic designer with experience in art direction, Lotta has a graphic design portfolio that could even make the most senior designer envious. The grid layout allows people to view the best designs right on the home page of your portfolio website. Lotta Nieminen is a Finnish illustrator mostly known for creating illustrated children books, as well designing digital interfaces, packaging and has designed content for companies like Facebook and Google, Volkswagen, Bulgari, Marimekko
3. Malika Favre
https://www.malikafavre.com/
Malika Favre is a French artist based in Barcelona.
Her bold, minimal style is a striking lesson in the use of positive and negative space and colour. Her obvious style has established her as one of Europe's most sought after graphic designers.
4. Yul Moreau
http://y78.fr/
The intent of Yul Moreau's website is to showcase his work through a distinct, easy-to-navigate online portfolio. Yul Moreau is a digital art director based in Paris. Moreau establishes his brand through the constant use of moving images and embedded videos showcasing his work. Moreover, the contrasting colours and vibrant text fill up the page consistently, reflecting the voice of the website.
5. Shannon McNamara
https://www.behance.net/shannonmcnamara
Shannon portfolio shows her conceptualizing, designing, building, and animating graphics in the sports and entertainment sector and industries.
6. Dizaynah
https://www.dizaynah.com/
With three years of experience as a graphic designer, Dizaynah has created a graphic design portfolio that all entry-level designers will want to emulate. Youthful, fun, and image forward, Dizaynah has created a design portfolio that both make good use of white space while still maintaining an appealing visual design.  The straightforward and simple menu also allows potential clients to view Dizaynah's full range of graphic design capabilities including logo design and motion design.
7. Nico Gibson
https://www.nicogibson.com/
Rooted in music, fashion and sport Nico Gibson used the elegant and refined design of the Stockholm template to display his graphic design work. Utilizing white space to its fullest, Nico took a simplistic and minimalist approach compared to more traditional graphic design portfolios. Nico Gibson is a brand designer who founded the collective CRCL. He was born in Madrid, but spent many years living in Chicago, likely to influence his work.
Do I need a degree to become a graphic designer?
There is no doubt that you can become a graphic designer without going down the usual degree route. Many companies hire entry-level designers based solely on their portfolio and experience, rather than if they have a degree.  A degree is fantastic and a lot is to be said for academic theory and historical perspectives, but studying for a design degree isn't without its own challenge and negative sides either – not least the fact it will take in most of the cases up four or five years of your life and cost a large amount of money.  According to one of the UK's largest recruitment companies, Reed.co.uk for anyone considering graphic design while a degree is good "a good portfolio of your designs and some experience using specific design-based programs (Photoshop, for example) may be enough to help you find an entry level role."
What can Blue Sky Graphics offer?
At Blue Sky Graphics our in-house Affinity Certification outlines each Adobe module studied and the learning outcome. We we have been passionately teaching graphic design for just over 15 years and pride ourselves on our high teaching standards, a rage for creativity and effectively making future skilled graphic designers.
We adopt a cognitive approach to education meaning that every time we teach you a concept of design, we also teach you how to put that concept into practice. These practical skills layer one on top of the other in a sequential manner until you are thinking and processing design in a very natural way.
In a very natural way also you will prepare a portfolio – an exciting opportunity to select your strongest work and present it in a personal, professional way. It's your work, so give it the best possible chance of making a good impression under the guidance of Blue Sky Graphics, helping you carve your dream career.
Do Graphic Designers Get Paid Well?
For more information on graphic design salaries check out this article.
Like any design field, your salary often depends on your level of experience and where or how you commission your graphic design work. Working as a Graphic Designer is especially suitable for anyone looking for flexible hours or freelance working patterns. Bearing in mind that the average graphic designer Salary in the United Kingdom is £24,211 doing extra work can result in anywhere from a just a few extra pounds in your wallet to an additional average of £15,000 a year for those of you dedicating more time. It's a profession that is suited to anyone wanting the freedom of freelancing and it requires competent time management and self-perseverance.
A digital service marketplace and a great crowd sourcing site is what the guys at Fiverr essentially did for graphic designers (the good ones and the not-so-good ones and to anyone needing their services.
Today, more and more people are making money online through doing work for clients on an international scale and Fiverr is a platform that helps them do it.
Work or Gigs can cost a lot more five quid and so your price is your choice. If you decide to offer your creative services to  Fiverr, then you may well benefit from earning a bountiful income on the side or even as a primary source of work.
There are several ways to increase income through graphic design. Many graphic designers are selling themselves shorts especially junior designers and it is important not to sell yourself too cheap on the fear of losing business. Negotiating a salary and rates is an important part of the graphic design field and your portfolio can be used for leverage in your negotiations. Your price is a projection of you and your brand so make sure you charge the right money to get the deal done and factor in your hourly rate too as well as your niche subject knowledge.
You studied to get to where you are, spent money on equipment and software and you may have even taken a course at Blue Sky Graphics and now is the time to demand what you are worth.