What Software Do Most Graphic Designers Use?
Graphics are the first thing viewers notice about the content, and they make an indelible impact. It is tough to attract customers with graphics these days since they are looking for new ideas. This is where excellent visual design abilities and the capacity to enhance your modelling talents come into play.
We will go through some of the top graphic design apps of 2021 to help you stand out with your graphics to aid you with your endeavours. There are a variety of alternatives available, each with its own set of characteristics. Let us take a closer look at them one by one:
Adobe Illustrator CC (Creative Cloud):
Adobe Illustrator CC can help you with vector graphics creation and modification. It is aimed squarely at skilled designers and musicians. It offers a wide range of tools, menus, and capabilities for building a great website, logos, photos, and movies. It offers idea templates and models to help designers develop projects faster. AutoCAD LT is widely used for 2D CAD drawing and documentation, but it also comes in a variety of designs for a wide range of applications.
One of its numerous benefits is one-click asset exporting in a number of formats, sizes, and resolutions.
A broad collection of characteristics enables a wide range of lettering styles.
Canvas has a variety of artboards to choose from for moving and resizing.
Mockup programme for generating and sharing prototypes.
Adobe Creative Cloud integration for quick project sharing.
Maintaining accuracy while scaling artworks to different formats, such as portable screens.
Creating logos, symbols, typography, complicated images, and so on is straightforward.
It is compatible with both Windows PC and Apple MAC computers.
Contact typing is a fantastic feature.
A powerful new Puppet Warp function that transforms a section of an illustration.
Raster image tracing is a method for turning pixelated pictures into vectors that may be edited.
The most current version offers new features like as an intelligent Properties panel, text management capabilities, and other enhancements.
Adobe Photoshop:
Adobe Photoshop is the most well-known and widely used graphic design tool, allowing designers to create elegant designs. It also allows you to create attractive web layouts and smartphone apps. Images, 3D drawings, and schematics may be rapidly edited and improved. Blue Sky Graphics teaches graphic design and Photoshop.
The following are some of the benefits:
A sophisticated 3D component modelling platform.
There is video editing software included.
You may store your favourite interface, colour, font, and other options in the Library panel.
Tools with pre-built designs that are simple to use.
Photographers may profit from image development and enhancement services.
Enhancements for three-dimensional artworks, drawings, and sculptures.
Tools for improving basic pictures as well as completely changing files.
Brush smoke smoothing, luminance masking controls, textual-heavy templates, visual art, brush maintenance, lightroom picture entry, and other features.
Choose and Mask keyboard shortcuts may be customised.
The most recent version adds a camera, a new auto-select option with an additional typeface, and sketching skills.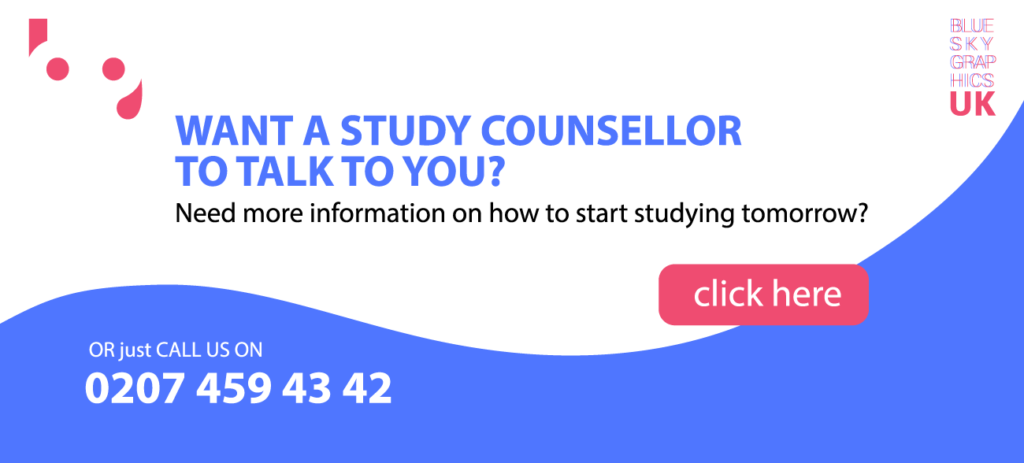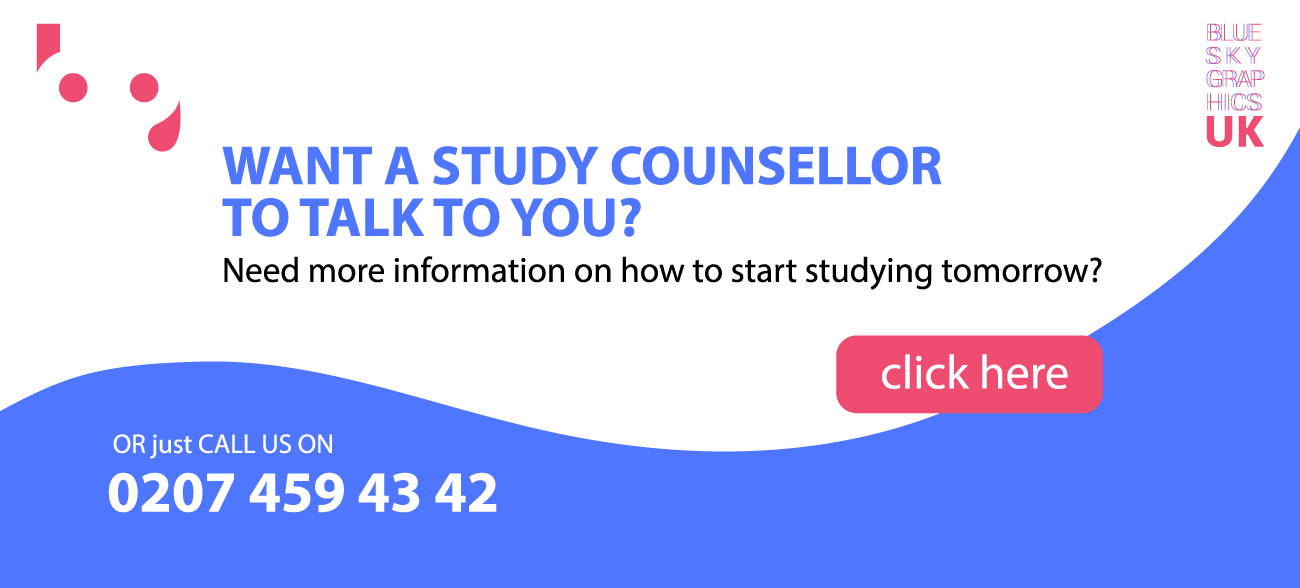 Adobe InDesign:
Adobe InDesign is a useful programme for creating, preflighting, and publishing documents in both print and digital formats. It is widely utilised in the production of magazines, newspapers, posters, brochures, and other products. It may also be used to create interactive PDFs and eBooks. It is ideal for multi-page articles. It is a strong software with good typographic capabilities that is well-known for templates, album layouts, and other features.
One of its features is the content-aware fit to suit the best section of the image when placed within a frame.
Layout customisation, PDF document import, a new properties panel, visual font searching, support for Open Type SVG fonts, and so on.
By exchanging words, shapes, colours, and images, users may have access to their Creative Cloud Libraries.
The programme has endnotes, object height and width styles, paragraph ordering, PDF compatibility, various type fonts, and other features.
By exporting documents as PDF files, users may increase their accessibility and reusability.
Tags can also be applied to footnotes, keyword indexes, anchored text frames, hyperlinked tables of information, and other elements.
CorelDraw:
CorelDraw is a popular application for creating beautiful compositions, photos, animations, and websites. It is a vector graphics editor for Windows. It offers various helpful features and is simple to use, giving you total control and complex performance. The software can let you create unique images, labels, and signs for usage in print and on the internet.
Bitstream Font Navigator, Barcode Wizard, and Duplexing Wizard are among the apps that may be used. It is simple to use and comprehend, with exceptional speed, strength, and efficiency.
Why should you use CorelDraw?
The application provides a seamless workflow with PDF/X-4 compatibility and the innovative LiveSketchTM, which utilises AI to transform drawing into vector curves.
When you apply effects to vector and bitmap files, you may produce a variety of technical document formats, vector approaches, and page templates, as well as a variety of editing features.
The programme has a slew of user-friendly tools, Discovery directories, and learning materials to get you started altering images as soon as possible. It employs the Block Shadow effect, which creates a 3D extruded shadow effect on text and vector objects.
It also has a Symmetry drawing mode that helps users to develop faster by reflecting generated pathways and vector artefacts.
Affinity Designer
Serif designed this application for experienced graphic designers to manage a wide variety of design tasks such as internet, art, typography, branding, mockups, pattern designs, print projects, and so on. It works with both Windows and Apple Mac. It is vector-based modelling programme with pixel-based tools, including pixel brushes and form tools. It also has a variety of vector and text techniques.
Create and save your own customised keyboard shortcuts, toolbars, and toolbar templates, as well as modify the size of UI tools and switch between monochrome and coloured keys.
The software may be used by designers to create precise curves, vibrant colours, living forms for vector graphics, and beautiful typography for headlines.