What Jobs Can I Work Remotely Without A Degree?
While working from home has increased in popularity in recent years, many have recognised the advantages of remote work. Whatever career you choose, technology now allows productive, collaborative work environments — and graphic design is no different.
Every organization's communication strategy is incomplete without graphic design. Visual communications may be the career option for you if you have an eye for design and like being creative with a purpose.
While some graphic designers choose to work for a design firm or as an in-house designer for a company, remote work is becoming an increasingly viable and fascinating option. There are many possibilities for remote employment as a graphic designer, including freelancing or working as a remote designer for a small business.
A graphic design career enables you to be picky about the projects you work on, the individuals you collaborate with, and the frequency with which you collaborate. Are you unsure whether to work full- or part-time? Remote work may be the answer you seek. If you maintain an open line of contact with your client and have the required tools, you can begin producing regardless of your location!
A remote graphic designer's responsibilities and capabilities
Regardless of the environment in which they work, a graphic designer must have a strong sense of creativity and a thorough knowledge of the design process.
Graphic designers must be able to:
• Demonstrate strong IT skills, particularly in photo-editing and design software applications (e.g. Adobe, Adobe Illustrator, InDesign, Photoshop);
• Demonstrate an eye for detail; and
• Be capable of translating abstract design briefs into a functional, attractive product.
• Recognize the customer's business environment and design trends
While the practical design talents of a graphic designer are essential for project completion, communication and time management skills are almost certainly just as vital for the success of a remote graphic designer. Consider remote work in the same way that you would if you were the sole proprietor of a design company (which you are!). Without direct contact, information may go through the cracks or be misinterpreted by both the designer and the client, resulting in annoyance and dissatisfaction.
As a consequence, remote graphic designers must establish a clear and effective communication channel with their clients. They must also do regular check-ins with all stakeholders to guarantee the project runs successfully.
• Ability to work independently
• Demonstrate a strong work ethic in order to ensure that all tasks are completed on time.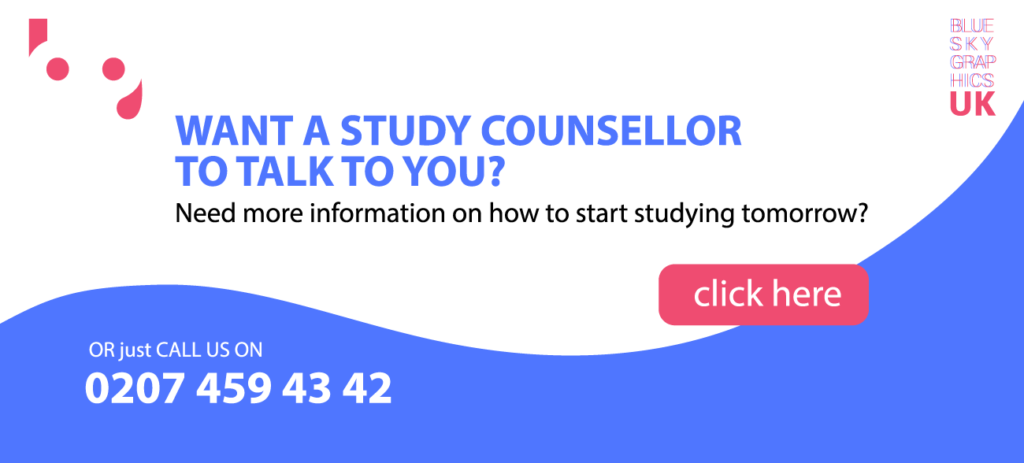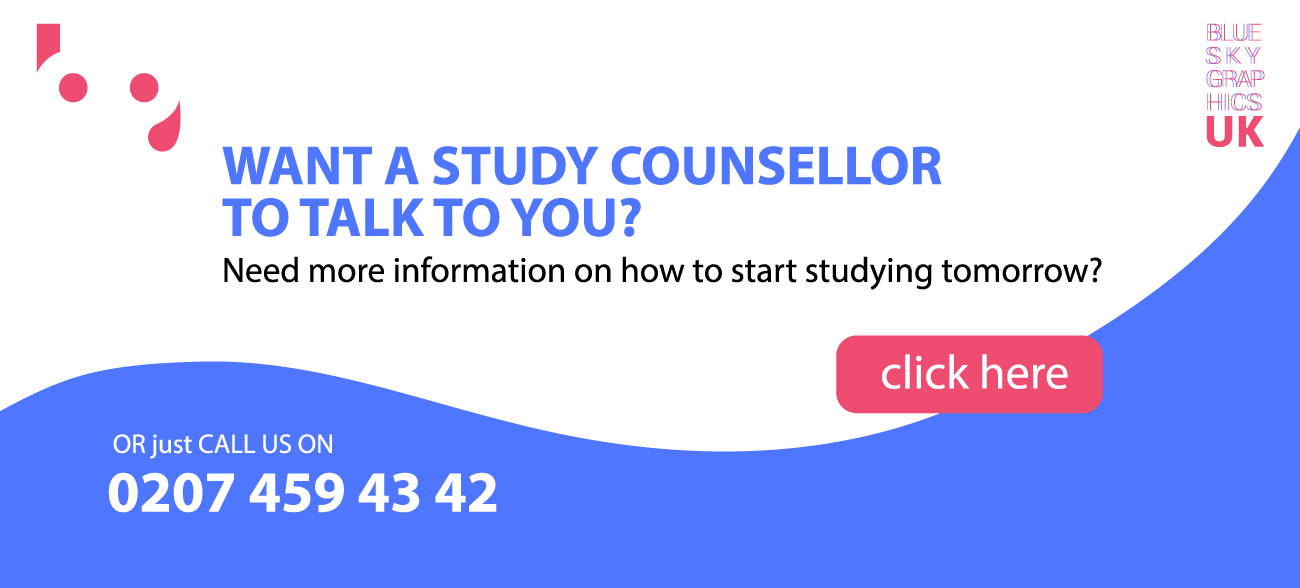 What are my options for pursuing a profession as a graphic designer?
So how do you begin your graphic design career? The majority of graphic designers have a certificate or degree in their chosen area of design. Numerous regions exist, including the following:
• Marketing and advertising design
• Website design and digital marketing
• Packaging design and illustration
Additionally, general design degrees are available for those who have not yet decided on a design specialty. We highly encourage you to get formal education in order to hone your design skills for the job. With Blue Sky Graphics' online graphic design college , you may learn graphic design online.
Putting together your portfolio
Once you are confident in your design abilities, it is time to compile your portfolio. Your design portfolio is essential, even more so in the early stages of your business. Due to the fact that it is often the first point of contact for most businesses, it should showcase your best and most adaptable work.
Several portfolio ideas include the following:
• Ensure that your portfolio concludes with your best work.
• Choose a website template that appropriately displays your work (e.g. WordPress)
• Include all of your business's contact information and social media accounts.
• Keep your content current on a regular basis
Your customers as a remote graphic designer will be varied. As a consequence, their specifications will alter as well. Create a portfolio that is specific to the requirements of the potential customer, their style, and the project for which you are applying. This will aid with your recruitment!
What am I need to do in order to work from home?
Working from home as a remote designer offers a plethora of amazing benefits, but also some disadvantages.
• Flexible work hours – you may work whenever and wherever you choose.
• You retain complete control over your schedule and the methods you employ to complete your tasks.
• You have the flexibility to choose your collaborators and the graphic design projects you accept.
Drawbacks
• Your living space becomes a workstation (this can cause the home to become stressful for some).
• You are in charge – the bulk of the responsibility for resolving issues rests with you.
• Technology does fail on occasion; be prepared with a backup plan in case this occurs.
• Distractions (e.g., continuous eating in the kitchen) may decrease your output, resulting in lengthier, less productive workdays.
Boost your software capabilities
While formal schooling emphasises ideas, you will undoubtedly want extra hands-on software training.
The majority of formal education programmes put a low priority on specialised software skills, and for good reason. Academic courses place a premium on the learning of timeless ideas and principles, as well as the cultivation of a wide capacity for problem solving. In contrast, software programmes may change on a monthly basis, rendering academic institutions incapable of keeping up even if they wanted to.
However, it is a fact that the majority of design job ads specify that applicants must be proficient in a particular design software, most often Adobe Photoshop, Illustrator, and/or InDesign. The good news is that there are many ways to quickly and easily get familiar with these things.
Immediately begin freelancing
Even if you have just graduated, it is never too early to begin freelance work.
After completing your formal schooling and gaining proficiency with the required software, you will undoubtedly want to begin looking for employment. However, there is no reason why you cannot begin working as a freelancer immediately as you await answers to your applications.
Assuming real-world responsibilities may assist you in consolidating your knowledge and transforming your theoretical skills into more effective, practical abilities. Again, this will provide you with more information to talk during interviews and, of course, will assist you in surviving while you wait to earn a decent salary.