What Are The Short Term Courses For Graphic Designing?
While the ability to pursue creative freedom while earning a living is one of the advantages of being a graphic designer, the profession entails much more than creating landing pages, logos, infographics, typefaces, or even posters.
To succeed (rather than just survive!) as a graphic designer in the modern-day, you need also be prepared to accept abilities that are typically not included in the skill set of a normal designer. These non-design talents include a knowledge of psychology behind a particular design, the ability to persuade clients of your design ideas, and the ability to take criticism in stride. Additionally, you must stay current on industry developments.
Whether you are a student considering dabbling in graphic design after graduation or a professional in your 30s looking to transfer jobs, look no further for the complete guide to becoming a graphic designer.
What is graphic design?
Graphic design sometimes referred to as communication design, is the art and practise of organising and presenting ideas and experiences via visual and linguistic material. The communication medium may be real or virtual and may take the shape of pictures, text, or graphic representations. The experience might occur in a split second or over an extended length of time.
The work can take place at any size, from the design of a single postage stamp to the implementation of a national postal signage system or from the development of a company's digital persona to the vast and interconnected digital and physical content of a global newspaper. Additionally, it may be used for any purpose, whether commercial, educational, cultural, or political.
Courses in Graphic Design
Suppose you are currently unable to enrol in a graphic design course at an on-campus college or university due to a lack of time or finances. In that case, online graphic design courses provide a flexible, inexpensive option. While some online courses are free, others may need payment. Whatever course (paid or otherwise) you choose, remember that learning is a lifetime process. Check out Blue Sky Graphics online course and learn graphic design from home.
Tips for beginners
Be patient
Patience is required for every type of creation. Photoshop, Illustrator, and other applications include many features that will take some time to grow acquainted with. Take it simple, and keep in mind that it may take years of experimenting with approaches until you discover your own style of design. If you ever feel disheartened, realise that this is quite natural; nonetheless, do not give up! Rather than that, use it as the drive to produce work that wows both others and yourself.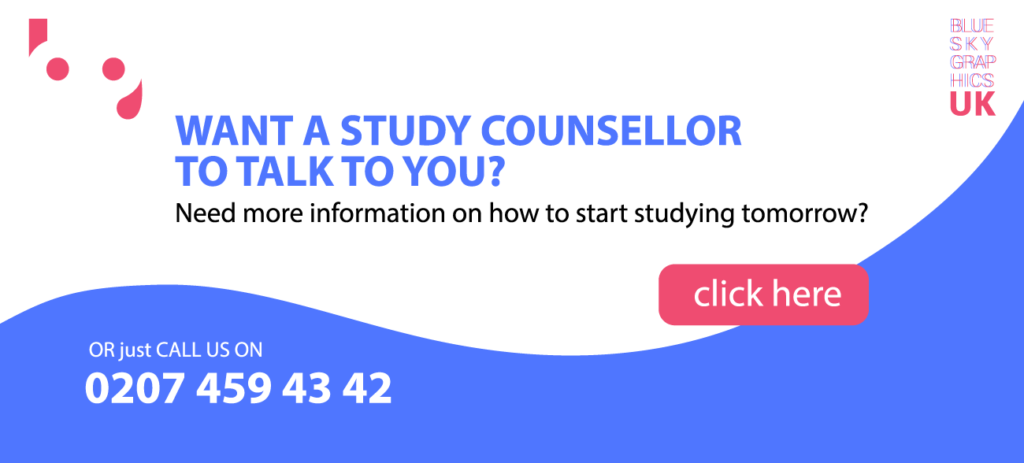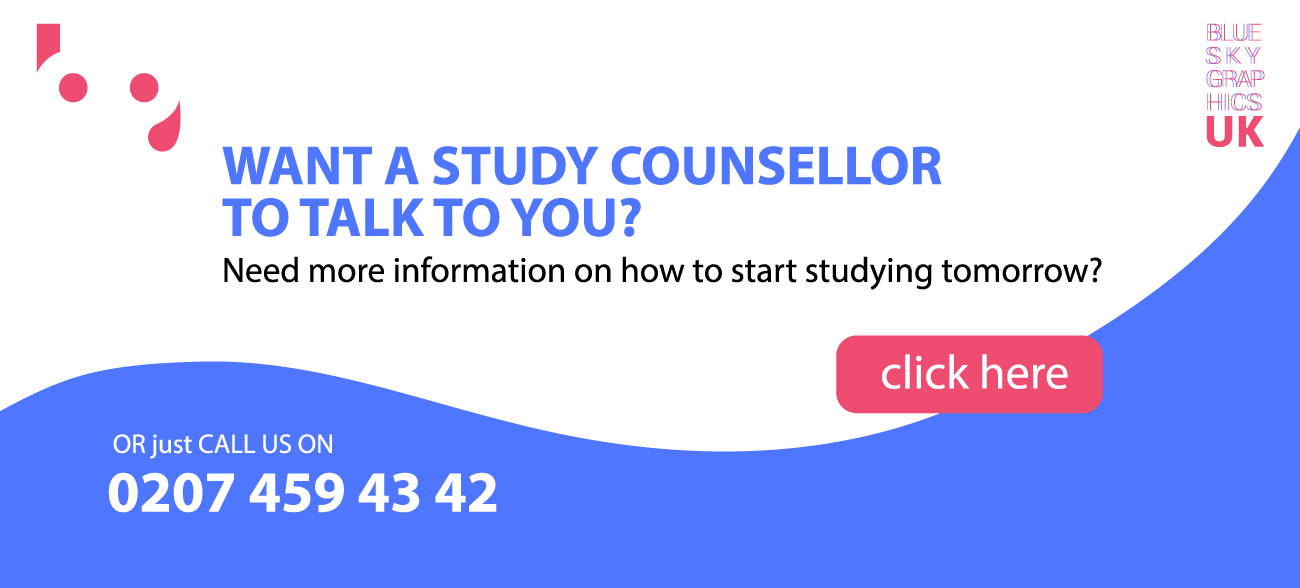 Bear in mind that the greatest job cannot be completed in a few hours. While completing a project may take a considerable amount of time, the time invested will undoubtedly be worthwhile. Additionally, you will invest hours on a project just to abandon it. Rather than tearing out your hair, maintain your sanity by taking a break. This will enable you to return with the drive to improve anything.
Work Wisely, Not Hardly
Of course, being an expert requires much effort. However, design applications have several shortcut keys that might help you save time when creating. These small shortcuts will become your greatest friend as you work toward being a more efficient and productive designer. Increasing your program's efficiency and investigating other methods of task execution will certainly benefit you. While learning all of the available shortcuts may take some time, becoming a more efficient designer will help you obtain a job over other prospects.
Locate Beneficial Resources
Apart from education, there are several additional tools available to assist you in becoming a better designer. A group of designers is one of the most useful resources you may have. Whether they are your friends, students, or members of an online community, these designers can teach you new and more efficient ways to do jobs. Regardless of your degree of expertise as a designer, receiving feedback from others will enable you to take your work to the next level.
Adhere to Current Trends
The world of design is always evolving. Conduct research into the most popular colours, typefaces, and even website design. To remain current, you must be willing to experiment with new trends and ideas.
Whenever Possible, Seek Inspiration
Every artist, whether a writer, a painter, or a designer, occasionally encounters a creative block. As irritating as this may be, one of the most effective methods to reclaim your mojo is to seek inspiration from other designers! Whether you discover other artists through famous blogs, social media, or in your classroom, taking a break from your own endeavour to admire the work of others will help you re-energize your creative juices. You might even get inspiration by assessing previous work!
Flat Design
Flat Design is a popular design style for beginning graphic designers since it takes a basic approach to design with an emphasis on simplicity. You will utilise simple forms and minimal textures or shadows in this case. The flat design maximises the viewing experience via the use of vibrant colours, powerful text, and visual hierarchy. It gained popularity because Google, Microsoft, and Apple releasing successful flat design products. As a result, novices may choose to include this technique in their design work.
Distinct Lines
The use of lines is a simple way to give your artwork structure and organisation. Lines can be used to draw attention to certain areas of your material. This establishes a visual contrast and enables your viewers to identify the design's critical parts. A fantastic graphic design tip is to utilise lines to denote important information such as contact information, a website's URL, or a company's emblem. Vertical or horizontal lines can be utilised as separators to help your design's various parts stay organised. This visually conveys to viewers that your work is well-structured.
This graphic designer starter advice can properly prepare you for your creative path. By following these graphic design principles, you can ensure that your designs are visually appealing to your audience. Assemble a practise session using these tips to hone your craft.