Private Graphic Design Courses
With today's modern technology, an increasing number of people are enrolling in graphic design programmes. Graduates are expected to work in teams for newspapers, periodicals, advertising firms, and computer game creation companies. The most exciting aspect of enrolling in graphic design programmes is the endless creative potential. Using technology, an increasing number of firms are increasing their visibility. They must hire the most creative and inspirational individuals available.
Skills to become a graphic designer
When it comes to graphic design, talent is important, but it takes more than just a creative eye and a degree in graphic design to captivate prospective employers and consumers. Behind every successful graphic artist is a jumble of technological know-how, innovative methods, and people's abilities. The following are the qualities that companies want in a graphic designer.
Creativity
The sort of idea and layout displayed by a graphic designer is, without a doubt, the first thing that prospective clients check for when selecting a graphic designer. Of course, every artist worth their salt will promise you that they can work in numerous designs, but it is the moments when a graphic designer will go outside the box or bring a fresh perspective to the table that will leave a lasting impression. When presenting ideas to potential consumers, whether for branding or a website makeover, embrace your qualities and personality.
Prioritise your Customers
Customers like to cooperate with someone who reflects on them, their desires, and who listens effectively to criticism, even if they have a fantastic résumé and a wonderful concept sense. Consider a production project to be a collaborative effort: you take your clients' ideas and combine them with yours to produce a visual treatment that reflects their wants.
Technical Software Expert
Expertise in a wide range of graphic design skills can assist guarantee that you are qualified to work on a diverse range of projects. Keep up to speed on the latest graphic design and architectural skills and methods.
Solid knowledge of desktop publishing tools like InDesign, as well as an expert understanding of the new Adobe Creative Suite (primarily Photoshop), can help you prepare to work in all media. Creating both print and digital files is also important, as many clients will require a branding kit that includes both elements. If you want to master these in-demand abilities or enhance your current ones, the Blue Sky Graphics online course is a great place to start.
Portfolio with "Wow" Factor
Create a portfolio that showcases your best graphic design work. The presentation of the working body is an important aspect of serving new customers. Make sure to do work that demonstrates your ability to generate deliverables in a variety of industries. You could also add a personal touch to your portfolio by presenting a piece of work that demonstrates your talent and passion for graphic design.
Takes Care of Minor Details
Everyone makes mistakes, but the finished product you offer to clients should be error-free. It is important to double-check consistency and adhere to the client's desired language and images. Companies are looking for graphic designers with exceptional talents and a professional mentality, based on their inventiveness and attention to detail.
The Blue Sky Graphics graphic design course can help you acquire graphic abilities and master design tools if you want to immerse yourself in the study of typography, logo design, or unique software like Illustrator. Working with colleagues and teaching professionals in graphic design is the greatest method to build trust, get valuable insights into your job, and produce a portfolio you cannot wait to show.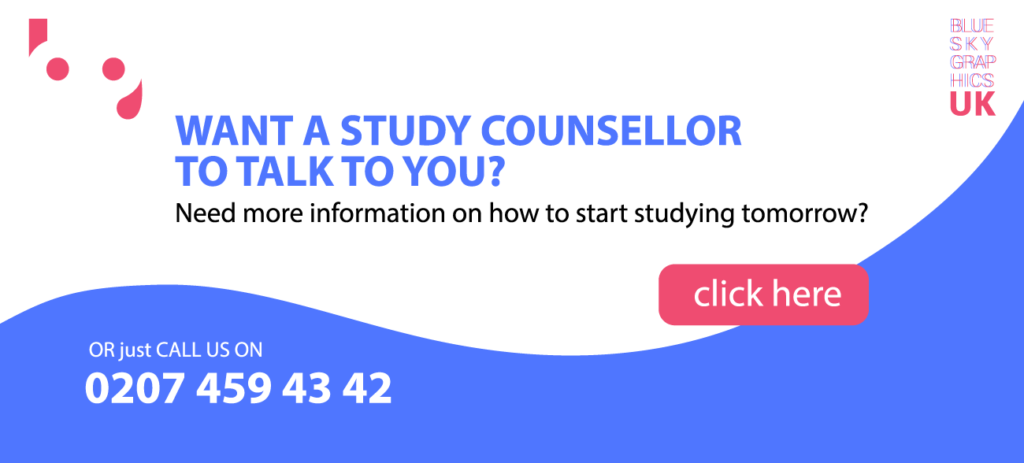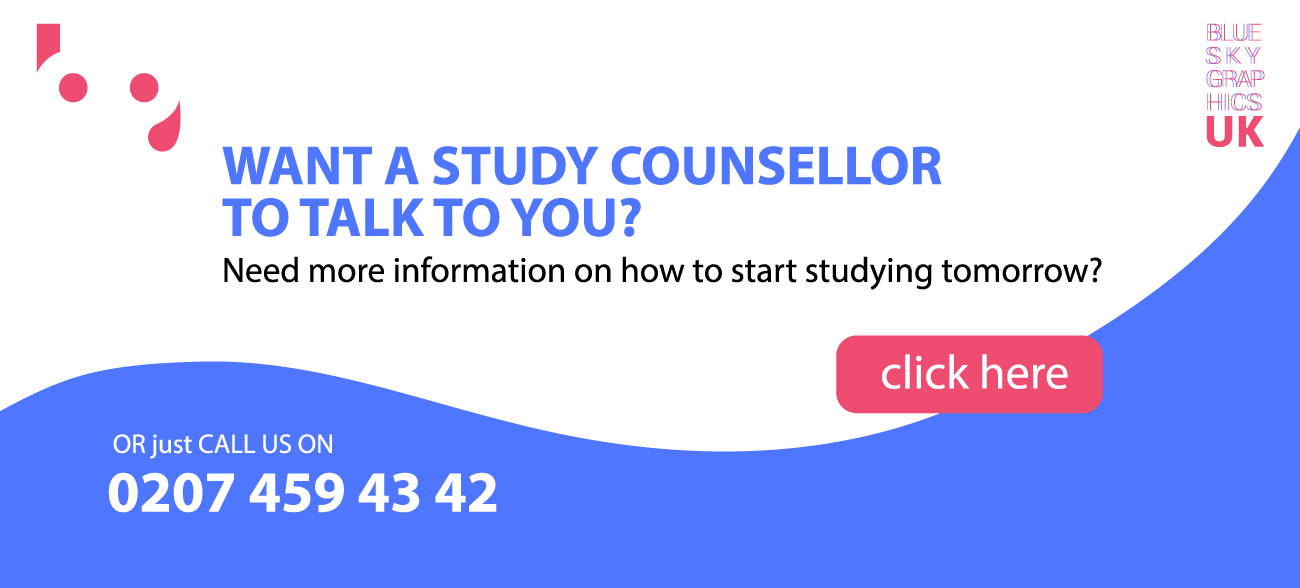 Creating a Graphic Design Portfolio
Unlike other research disciplines, which involve internships, student teaching, and career shadowing experience to gain real-world, on-the-job experience while in school, the key to your prospective post.
Many graphic designers publish their resumes prior to graduation, utilising evidence of their technical and inventive abilities to impress not just prospective employers but also college admissions officers.
Your portfolio represents your body of work throughout time, serving as a type of overview for individuals working in the arts. Because of this, the portfolio will never be finished. Simply modify the portfolio by adding and removing items as your needs vary over time.
Graphic Design Areas of Expertise
Designer of Mobile Applications
This is an excellent specialisation for graphic designers who want to get into this sector and have a passion or respect for mobile apps. The benefit of designing mobile device interfaces is that you do not have to learn how to programme them — you only must know how to design the user experience.
Iconography
Icon design for blogs, apps, and goods is a highly sought-after but tremendously profitable speciality. Specialisation in symbol design necessitates not just a thorough grasp of design but also a thorough comprehension of fine art and even photography.
Calligraphy and typography
It is a specialty for you if you enjoy typography. Typography and calligraphy professionals may make a lot of money by selling bespoke fonts, executing small print enterprises like business and greeting cards, and designing online and device typefaces.
If you love these design media, take as many lessons as you can and practise on your own as often as you can – if you are successful, you will be able to earn money by doing bespoke work for friends and family while you are still learning.
Animation of User Interfaces
If you have ever seen a very good animated user interface, you will understand how important an animated user interface skill is – especially if you have seen any bad ones. If you enjoy animation, user interface animation might be a rewarding specialism for you. Although it is tough to master and requires ongoing maintenance, it is a lucrative specialisation, especially when combined with the above-mentioned mobile device UI design.
Printing Media
Print architecture encompasses a wide range of applications, from print advertisements and PR pushes to magazine and newspaper layouts. Despite the widespread digitisation of the surroundings, print design and marketing remain in great demand. Working as a professional print designer or for a specific agency or newspaper may provide a good living.
In the area of graphic design, each of these specialisations is common and lucrative. If you choose one or more, each is worthwhile, and even choosing one can increase graphic artists' employability and earnings.