Online Graphic Illustration Course
If you want to pursue a career as a graphic designer, you will encounter both benefits and difficulties. The good news is that the industry is growing and that there is an increased need for skilled graphic designers.
Typically located in the PR department, the graphic designer is responsible for creating logos and other templates for businesses, goods, and advertisements. Graphic designers that are effective should be able to produce unique, eye-catching designs that sell goods. Additionally, they must possess the leadership skills necessary to market designs to corporate executives.
The first step in becoming a graphic designer is to create! You will not be recruited for your own abilities; rather, your abilities must align with the company's requirements. This means that you may devote a reasonable amount of time to honing your skills and creating the most visually appealing products possible.
If you do not already possess a professional skill set in graphic design, advertising, fine arts, or computer graphics, we strongly advise you to enrol in the programme. While some designers may be ready to work without higher credentials, this is very improbable, since the market is rapidly saturated with designers with these credentials.
Having a degree in graphic design does not automatically make you a successful artist. Additionally, it communicates to the potential employer that you actually possess a skill set and are enthusiastic about your job.
The second benefit of obtaining a degree or enrolling in classes is that you may learn some trade secrets from the professionals, as well as career advice. Additionally, you may get training in the modelling programmes that professionals use, like as Adobe Photoshop, Illustrator, and InDesign. Regardless of your choices, it is a good idea to be knowledgeable about these services, since your company may need you to utilise them.
Graphic design's function in communication
The designer serves as the connective tissue between the customer and the audience. The purpose of product development is to bridge the gap between what the manufacturer want and what the consumer perceives. The user is too close to comprehend how the message will be handled, and the target market is too large to communicate directly. Because the public is not a part of the creative process, they have a difficult time understanding the idea.
Designers and consumers cooperate to create ideas that effectively communicate the message's concept and purpose. After that, the graphic designer collaborates with business experts, illustrators, designers, and typographers to create the final design.
How can I begin my education?
If you want to begin your profession, you must have an interest in information technology, the arts, and creative design. A design school educates students in a variety of fields, including digital image and video creation, illustration, visual arts, website development, and digital production. Blue Sky Graphics is a school in the United Kingdom that provides an affordable graphic design education. You should educate yourself about the many facets of the graphic design business and then choose the one that most interests you!
Taking courses from the comfort of your own home
Online preparation enables you to avoid lengthy lectures and discomfort. A couch or table in your yard is often more natural. You may still save money on gasoline and the cost of transportation to and from school or work. The majority of students have part-time or full-time employment, and online education offers practical benefits in terms of balancing work, personal life, and job.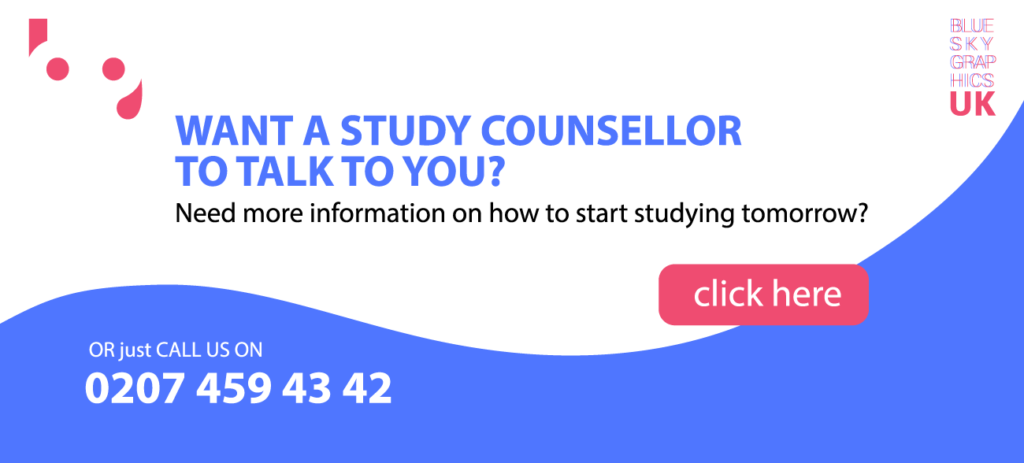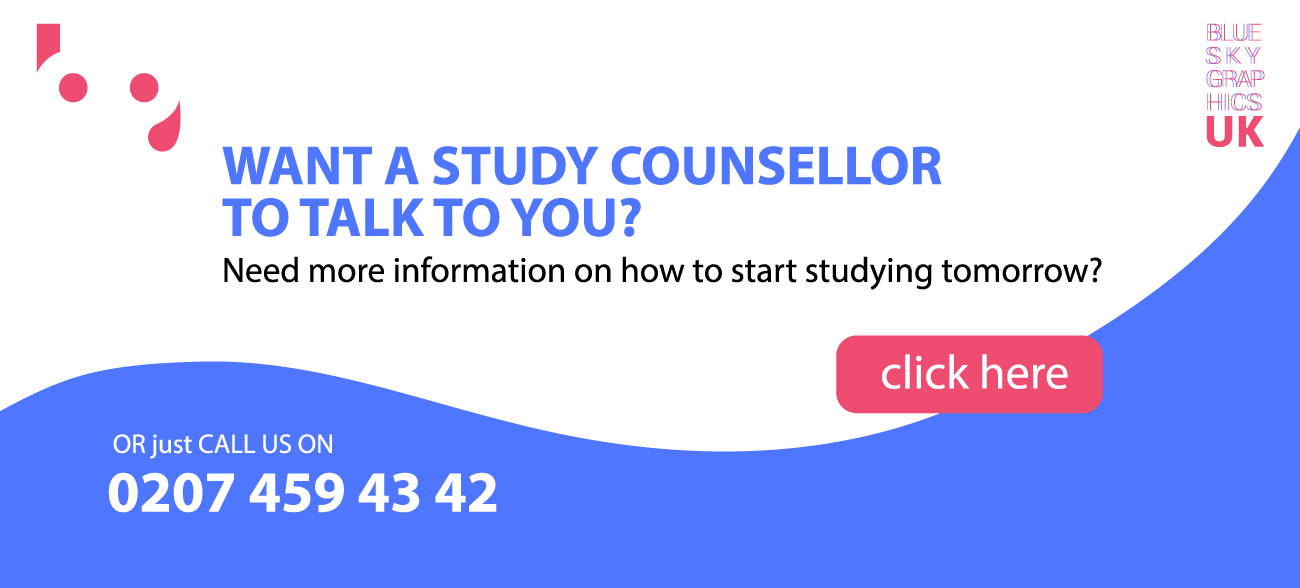 Educate yourself by enrolling in a web-based graphic design course.
You can effectively see it in a product list using industry-standard tools while enrolled in a graphic design school. While technique is critical if you want to be an artist, just learning how to use Photoshop or Illustrator or how to draw images on paper is insufficient; you must also do some homework!
Cover programmes like as InDesign, Illustrator, and Photoshop let you to create whatever appearance you want. When you want to succeed, you will ensure that you have enough time to study graphic design classes. You might devote more time to online tutoring with a professor. These are complex and extensive courses, but without sufficient time spent teaching, they will be ineffective.
Developing a Robust Portfolio
This cannot be stressed enough; graphic artists must have a sizable and comprehensive library of graphic designs. As this is not just a position to defend your abilities, it is possible that someone may come upon your portfolio and attempt to employ you based on that alone! That is the most effective method of removing your name from here and spreading your viral imagination.
Choosing what to put to the portfolio with a cautious eye. While quantity is important, do not feel compelled to acquire it all. Locate a storyteller or curator who can narrate the tale. You want to guarantee that the position is both new and current. Customers are always looking for fresh work, so search and revise often as you advance in your profession.
Adobe Graphic Design Applications
When it comes to Adobe Illustrator versus Photoshop vs InDesign, the decision is entirely yours. While others argue that Photoshop is simpler to use, you will spend the most of your time using it to design a brochure or logo. Similarly, Illustrator may be a superior option for creating graphics of any kind, but you will lose out on Photoshop's unique tools and resources, as well as the ability to create layouts and models in InDesign. Finally, you give up control over the features of InDesign (for example, formats, raster compatibility, and vector graphics).
What is the purpose of the website's design?
Web Design is a wide word that encompasses a diverse range of talents, disciplines, and competencies involved in the design, development, and management of websites.
As the word implies, it covers a broad variety of aspects of web design, including writing, visuals, user behaviour and user interfaces, search engine optimization, technological standardisation, and proprietary applications.
Web architecture is concerned with the process of designing the front-end interface, which includes web development and application distribution (referred to as the client side). Thus, certain aspects of web design overlap with web engineering, as opposed to web design or development, and professional web designers must be well-versed in online usability standards.