Online Graphic Designer Qualifications
While a sense of creativity, flair, and uniqueness, as well as proficiency with computer graphics, animation, and design tools, are desired, planning your continuing education takes meticulous preparation, including a visual portfolio of creative work developed during high school. Numerous institutions propose that students take a year of fundamental art and design classes during their senior year of high school to develop and understand the foundations of art and design.
It is critical for students to research the specific requirements of the school to which they are applying and to gather as much information as possible from their high school's art department, guidance counsellors, and other administration in order to educate themselves and begin the application process.
How to become a graphic designer?
For the majority of entry-level and advanced graphic design professions, a bachelor's degree from an authorised university, college, or private design school is required. If you are pursuing an associate's degree, though, you can earn your certification from a variety of institutions.
After completion, a two-year degree will qualify you to apply for assistant-level employment in the field of graphic design. If you already hold a bachelor's degree in another subject, you can enrol in a two- or three-year graphic design school to acquire the technical skills and certification necessary to pursue a career in this industry.
If you are continuing education by returning to college, it is typically advisable to contact the admissions office of the institution to which you are enrolling to learn about the application process and requirements (i.e., portfolio samples, transcripts, resume, etc.).
What to Expect From Your Curriculum
Depending on the field of design you study, your curriculum may include website design, studio art, computer-aided design, motion graphics, printing methods, commercial graphics production, and typography, among other courses. Other courses may focus on design fundamentals, such as design theory and the design process.
Additionally, a liberal arts education will include classes in art history, sociology, psychology, writing, foreign languages/cultural studies, marketing, and business. Such education helps prospective graphic designers develop a broader perspective, and better prepares them for a career that generally involves a high level of communication and collaboration.
Maintaining Current Knowledge on Industry Trends and Advancements
Graphic designers must stay current on industry trends and technical developments (including updated computer graphics and design tools), either on their own or through professional hands-on training programmes. It is a well-known truth that customer tastes and preferences change fast, and graphic designers must always be on their A-game to stay current.
Adapting to new ideas, working under pressure, remaining well-read, and even following fashion, music, and other cultural signals are all necessary skills for success as a graphic designer. It is advantageous to operate independently and cooperatively, to exhibit superior time management skills, to exercise self-discipline, to take the initiative, and to stick to corporate deadlines and production schedules. Maintaining sound business judgement and a proclivity for sales and marketing are other noteworthy characteristics, especially for individuals who work as freelance designers or own firms. Additionally, graphic designers should have strong communication skills – because they will be interacting with a large number of different persons, they will be required to express their ideas simply using visual, verbal, and written signals.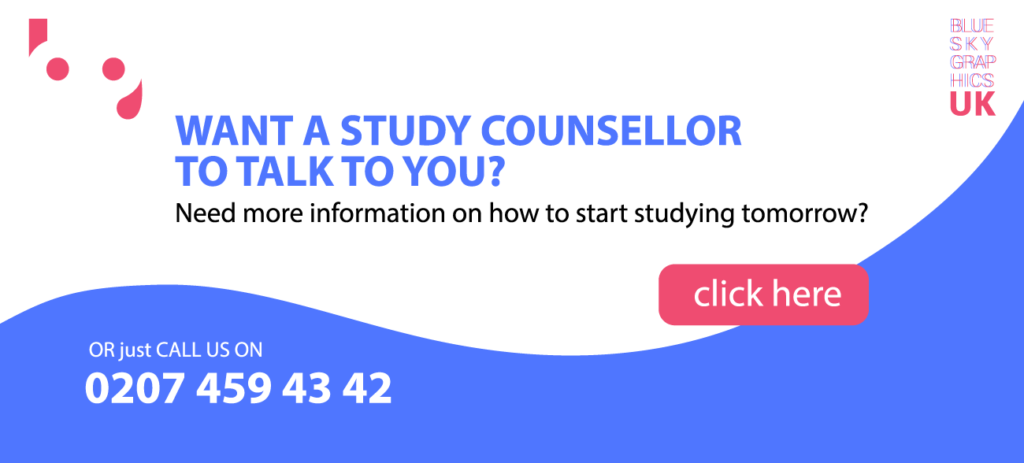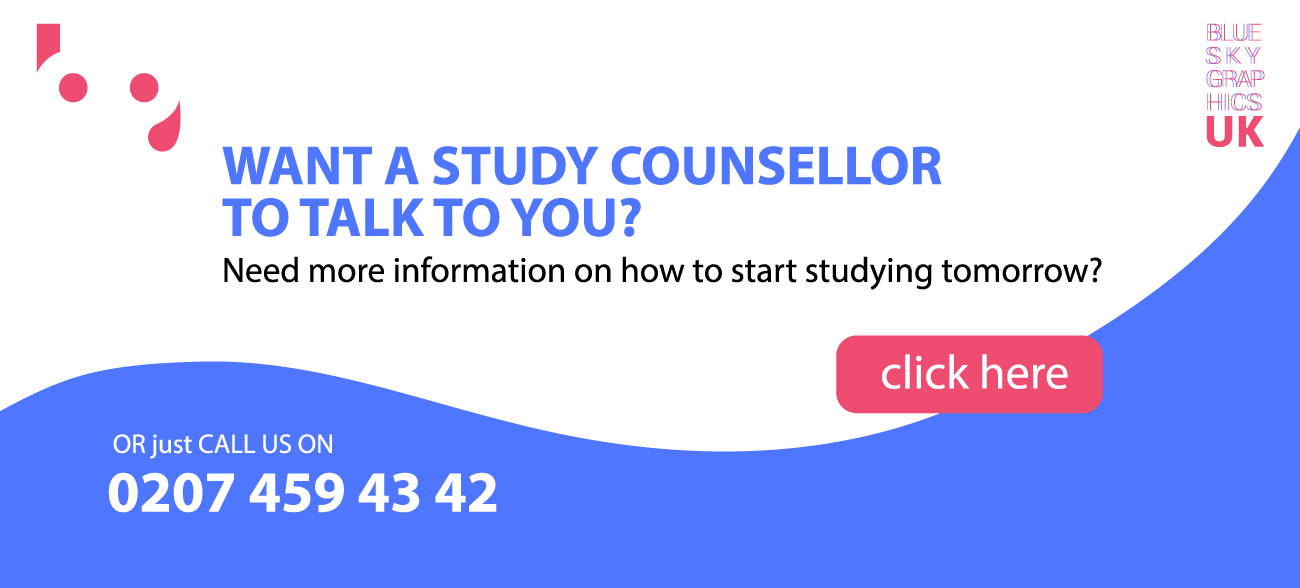 Why Pursue a Formal Education in Graphic Design?
While it may appear that you may enter the graphic design profession by studying on the job or your own, there are several advantages to getting a bachelor's degree in graphic design. First, you will be better qualified for graphic designer employment – most businesses would not consider you for a position unless you have some graphic design degree or certification. Second, having a degree boosts your earning potential substantially – you may sometimes earn thousands of pounds more than an employee without a degree.
People with certificates and a college degree distinguish themselves from their peers: companies prefer to choose those with formal training, knowledge, and abilities over self-taught or less educated.
Finally, studying in a collegiate setting will equip you with the necessary skills and experience for your career. Still, it will also enable you to work alongside industry professionals on-campus and off-campus (for example, through an internship during your studies), as well as build a graphic design portfolio that encapsulates all of the work you have completed in your design courses. Your school's faculty delivers a level of education and personal mentorship that online training courses or YouTube videos cannot match. Thus, people interested in pursuing a career in graphic design are strongly urged to learn graphic design from scratch. To begin your career, check out the graphic design course by Blue Sky Graphics.
After Graduation: Career Options for Graphic Designers
After learning how to become a graphic designer, you may be wondering what life will be like once you graduate. As previously said, there are many job options available with this major, and graphic designers work in a variety of sectors that require their expertise – but what exactly can you do with a graphic design degree? From advertising firms interacting with clients to behind-the-scenes positions developing layouts and graphics for a brand, the opportunities for graphic design are limitless.
Even better, if you have artistic talent and verbal and visual communication abilities, you may start your own business as a freelance designer. Depending on your unique blend of design skills, talents, and interests, you may choose to examine the following alternatives while planning your future:
Top Careers For Individuals With a Degree in Graphic Design:
1.) Graphic Designer
2.) Art Director/Creative Director
3.) Commercial and Industrial Designers
4.) Marketing Manager
5.) Marketing Specialist
6.) Multimedia Artist/Animator
7.) Public Relations Specialist
8.) Software Applications Developer
9.) Software Quality Assurance Tester
10.) Web Developer/Web Design
As you can see, formal education may assist you in acquiring the necessary skills and knowledge to pursue a diverse range of professional job options. Whether you pursue a master's degree, a job in graphic design, or a similar area, the skills you have learned will only help you leverage your career while boosting your earning potential and possibilities for development.