Learning Graphic Design Software – The Best Graphic Design Software for 2022
Graphic design, often known as production artist, design artist, publication designer is a career in which you use images to communicate a marketing storey. Graphic designers produce corporate logos, product advertisements, assist in the creation of advertisements, construct websites, and assist others in promoting themselves, their products, or their cause. Designers must be creative as well as up to speed on the newest design technologies and trends. They also interact with clients and must have excellent communication skills.
Industries with the highest usage of graphic designers
Most graphic designers are employed by specialised design businesses, where the artist can work on everything from a tax planning brochure to a science research presentation. Advertising and public relations are the second-largest employers of graphic artists, with artists creating artworks for all types of advertising.
Printing is the third-largest business in which graphic designers produce electronic art to improve printed items for customers. Many graphic designers are self-employed or self-employed workers who work as part of a design team to share access to the most cutting-edge technology.
Graphic design is a career that may be tailored to your talents and objectives. Designers may work for a major organisation or for several smaller businesses on their own. Work is also done online, so designers will be able to work remotely for clients in cities or states other than their own. There are also several income options available based on the expertise and geographic area.
How Do You Get Started as a Graphic Designer?
If you find yourself fantasising about designs or creating them in your leisure time, a career in graphic design may be for you. You may either learn graphic design on your own or acquire a formal degree. Blue Sky Graphics is a UK-based online school that offers academic graphic design education. The graphic design course is designed to be appropriate for students of all levels. The lessons cover everything from colour theory, typography, and layout to Adobe Photoshop, Illustrator, and InDesign training.
A Career in Graphic Design
Graphic designers have a wide range of options. Graphic designers can work in a variety of fields and conduct a variety of day-to-day activities. The works listed below are only a sample of what is accessible to graphic designers.
Web Designer
A wide range of graphic artists have opted to apply their talents to web design. Graphic designers that are extremely tech-savvy and familiar with coding are most suited for web design.
Because of the importance of websites to a company's online visibility, almost every business on the world needs web design services. To make the website stand out, web designers must be creative in their selection of images and fonts.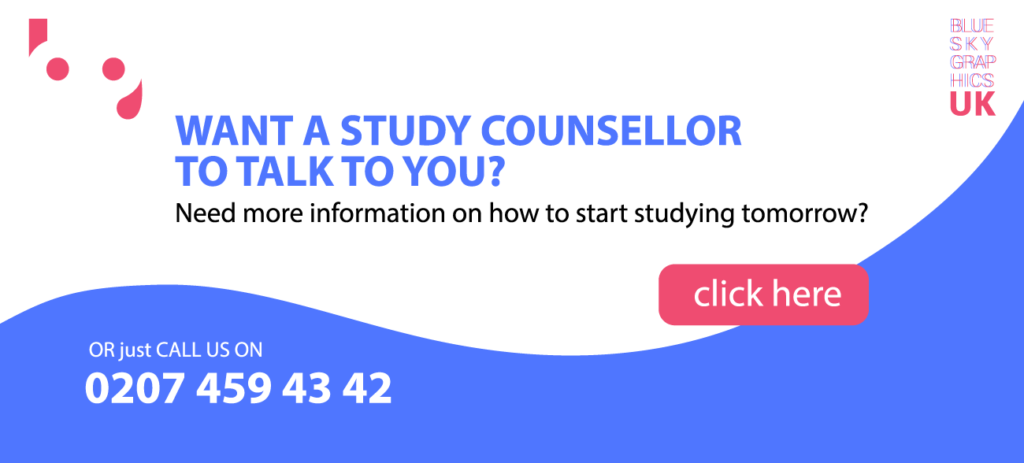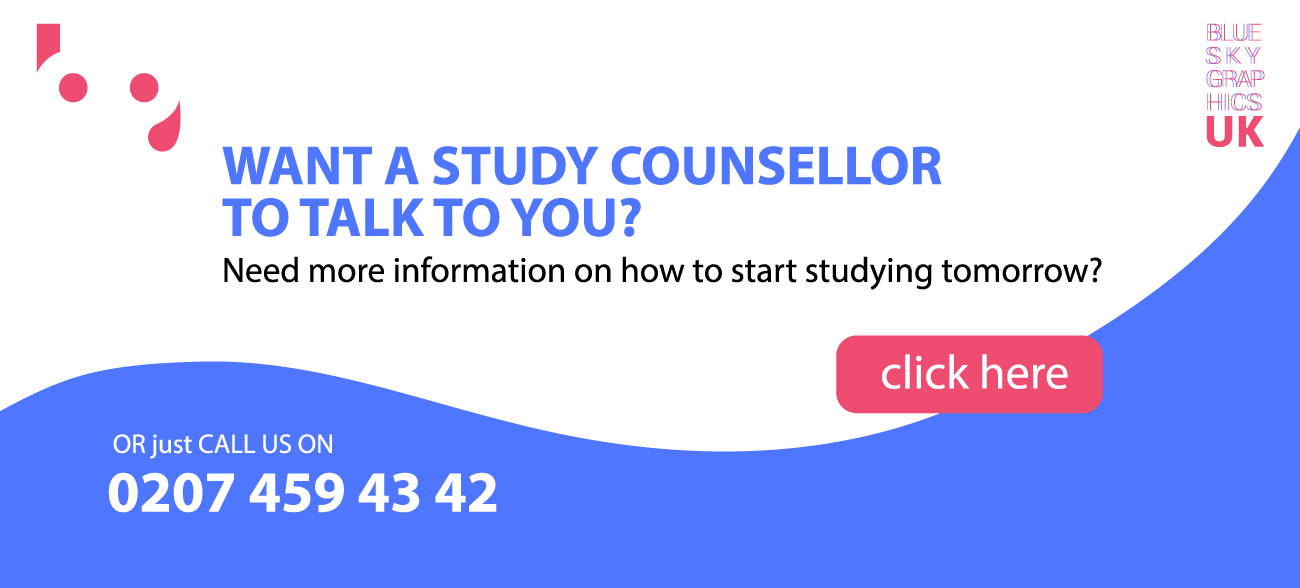 Graphic designers are thus an excellent alternative for this area of employment, as it takes more than simply coding knowledge. This is one of the most important tasks available to graphic designers.
Animator
Animators can work in a variety of sectors, including video games, cinema, and advertising. They develop and add unique effects using their graphic design abilities and inventive imaginations. Although competition for animation jobs is fierce, it is a very rewarding profession for an artist who enjoys harnessing the power of animation to tell a storey or make a point.
Graphic designers who want to become animators should create a portfolio of their work to effectively seek for employment and perhaps get extra animation schooling.
Marketing
Many graphic designers, at least to some extent, work in marketing. Almost all marketing departments demand the creation of visuals that advertise goods and services and capture the attention of consumers. This usually takes the shape of generating various advertising, such as internet advertisements, films, pamphlets, and so on.
The goal of graphic designers who create commercial and marketing materials is to reach the target audience efficiently by presenting appealing product or service information. They can work for a single business, a specialised marketing firm, or as freelancers for individual customers.
Graphic designers in the marketing sector are typically in charge of double-checking prototypes before printing to guarantee there are no errors.
Artistic Director
The job of Art Director is one of the most coveted, and the candidate may have a degree in graphic design. Art designers often earn a high pay, with an annual salary of £92,500 on average.
As the working title implies, these practitioners oversee making art for a specific project or projects. This can include periodicals, books, product packaging, and many types of advertisements. Art directors must be both innovative and competent administrators to do their responsibilities effectively, as they supervise the work of other graphic designers.
Graphic designers generally become art directors after working in the business for several years and gaining sufficient experience to fulfil their duties effectively.
Use of Graphic Design in Web Design
A visually appealing website that is very dynamic, engaging, and provides an outstanding user experience may increase the perceived value of the brand and increase the popularity of the items. The creativity and uniqueness of web design graphic elements such as general layout, corporate logo, typefaces, buttons, and other visual components are determined by web graphic designers' experience and skill level.
People who work in the field of web design are frequently required to collaborate closely with other team members. In general, web design necessitates a design process that is linked to the front end of a website through marks. One thing to keep in mind is that the web design component is thought to somewhat overlap with the network engineering component.
Web designers are critical in the creation of blogs, models, and website visuals. Web designers are also in charge of creating and implementing a web navigation and layout framework. The major responsibility of a web developer would be to create secure, high-performance web-accessible apps and services.
Logo Designer
Your logo represents your company, your product, and your service. It is the essence of your business. Your company's logo determines how people perceive and remember it. It is the most recognisable and strong emblem of your company's brand. It aids in differentiating and locating you in the market.