Is An Online Course In Graphics Designing A Good Option?
The term "graphic design" is often used to refer to communication design. That is, we communicate through visual design. A graphic designer graphically communicates and expresses a concept. Visual communication can be considered a subcategory of graphic design.
Graphic design is the finest job option for the younger generation since businesses are in high demand. Graphic designers will continue to be in high demand both now and in the future. There are several advantages to graphic design as a job. Numerous career options exist in this sector. It is a rapidly expanding industry.
There are ten significant advantages to pursuing a profession in graphic design:
1. Increased employment opportunities: Graphic design is one of the greatest professional options available to today's age. It is a rapidly expanding industry. For freshers, this is the finest possibility to advance rapidly in comparison to other fields.
2. It is straightforward to learn: Graphic Design is a brief course. You may simply acquire knowledge. Any graduate can find success in this area. Additionally, students pursuing a degree in graphic design might enrol in a graphic design course.
3. Expansion and innovation: Graphic design is the artist's art and creativity. You can rapidly advance your career in this sector. A graphic designer communicates and expresses a concept to the public about the sale of products or services. Graphic designers are critical to the success of any business.
4. Flexibility: Graphic design is a part-time job that may be done online. They can work in any location because you do not require a certain location to conduct graphic design work. Because our work is done online, it is visible to the entire globe 24 hours a day.
5. Career-focused: Graphic design is a career-focused field. Because graphic designers have many employment options, a graphic designer might work as a freelancer or for a reputable firm.
6. Earn More: In this area, you can earn significantly more than you anticipate. Because graphic design entails a high volume of work, no one can afford to be unemployed because you may earn far more money working from home as a freelancer. Graphic designers are in high demand in large corporations.
7. Establish Your Career: If you are considering a career in this sector. Thus, you are correct since graphic designers are required in every business. It is the requirement for expanding and marketing the product or service.
8. There are several employment options in the graphic design industry, such as logo designer, mobile designer, or software designer.
9. Pursue a Career in Graphic Design: Graphic design is a profession. You can work as a professional or as a freelancer. There are several graphic design projects in India. Graphic designers are in high demand both now and in the future.
10. Unlimited Imagination and Creativity: A graphic designer has complete creative freedom. Because a graphic designer considers the product first and then designs the logo accordingly, they design the logo so that it would entice people to buy the goods.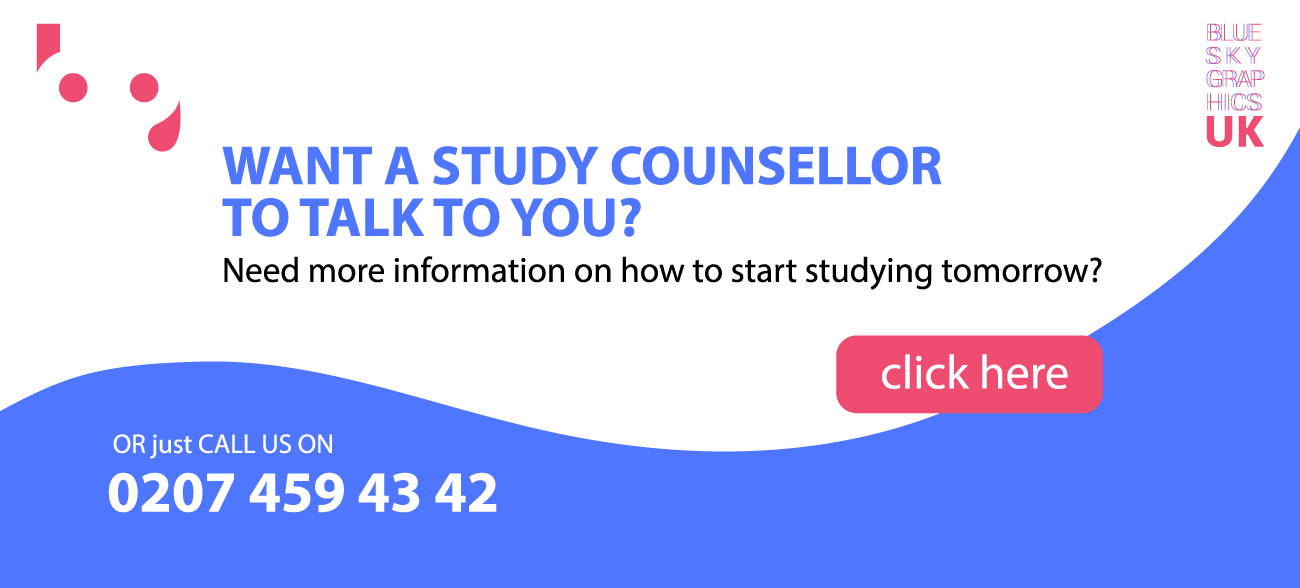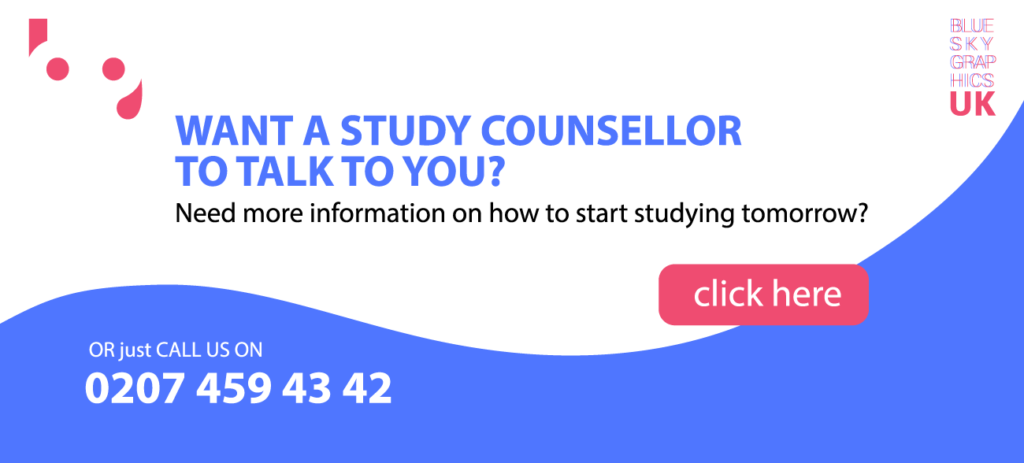 What is online education?
Online learning is a subset of electronic learning in which education is delivered over the internet rather than in a traditional classroom setting. While learning occurs online via activities like reading books or viewing instructional videos, students must still complete examinations and projects to demonstrate their understanding. Online education is more self-contained and does not require you to be in a certain location at a set time. You can learn graphic design online with Blue Sky Graphics. This flexibility makes education more accessible to individuals who may not dedicate a significant amount of time to sessions.
What makes it so popular?
There are several advantages to online education that contribute to people selecting it over more traditional education. Listed below are just a handful of the advantages of online education:
Flexibility – Learning online allows you to study whenever and wherever you choose, without being required to attend a class at a specific time. It is frequently more convenient for folks since they do not have to devote a significant portion of their day commuting or being caught in traffic to attend class. Online education enables you to study from the convenience of your own home.
Optimise your learning – You may adapt your timetable to optimise your learning. For instance, if you work best in the morning, you can do all your studying and then utilise the remainder of the day for anything else. This not only implies that you will remember knowledge more effectively since you will be working when you are most awake, but also that you will make the most of your day's hours.
Makes education more accessible — Online education enables you to continue your education later in life, for example, if you are working full-time but wish to pursue a particular field of study. It enables you to earn an education while maintaining your current employment without having to resign or move between them.
Different techniques of learning – Some people struggle to thrive in classes, and it is critical to recognise that the issue may not be with education but with this style of learning. Without the pressure of peers, many people, particularly introverts, can absorb knowledge more effectively.
Learn at your own pace — In a more traditional school setting, a speaker will frequently overload you with material, making it impossible to attempt to absorb the concepts without going away and deciphering notes. Online education enables you to teach yourself and so spend as much time as necessary to comprehend concepts before going on. This will guarantee that you not only comprehend what you are studying but also get the most out of your education.
Opportunities for employment
Online education teaches you to be self-sufficient; you are completely responsible for your learning, and as a result, you are forced to develop your time management skills, as you must schedule your own study time. Demonstrating your ability to take responsibility is an excellent example to utilise when responding to inquiries during a job interview. Committing to something and seeing it through to completion is a valued quality for many employers. It demonstrates your commitment and self-motivation, both of which are highly valued in the job.