How To Learn Graphic Design (Even If You're A Beginner)
Graphic design may be utilised in a variety of contexts, including films, blogs, advertisements, and packaging. Students with interest in creativity and sketching can enrol in an online course and pursue a career in a technology-driven field. Training courses encompass a variety of visual and technological components and are available as part of a variety of educational programmes.
This topic covers a variety of disciplines concerned with the production of graphics for use in the design of multimedia components. Due to the breadth of employment options available to students, they usually seek a general certificate to gain a thorough grasp of the whole field. Additionally, this field of study is referred to as graphic design or visual communication. Online education incorporates the fundamental principles necessary for good graphic design. Students take a range of classes that are blended to create a diversity of learning experiences.
Blue Sky Graphics
Numerous individuals possess an inventive mentality, which can develop into potential employment prospects. Numerous individuals thrive in design, and the graphic design programme is well suited to their professional aspirations. The graphic design course teaches students how to use technology to create the most artistic and aesthetically attractive projects possible.
Today's modelling technologies enable us to break through all barriers and construct what we envision in our thoughts. Blue Sky Graphics, for example, offers a graphic design school that equips students with the skills necessary to create consumer-centric art and maximise the possibilities of technology.
After graduating from the famous BSG School as a graphic designer, you will work on projects involving logo design, food packaging schemes, and billboard designs, among other things. However, at the completion of the course, students learn about drawing as a topic, its philosophy, and how to integrate technology to create high-quality audience-oriented works of art. After completing the graphic design course, you will be prepared to work in the fields of print design (for magazines, newspapers, and websites), package design, advertising, and logo development.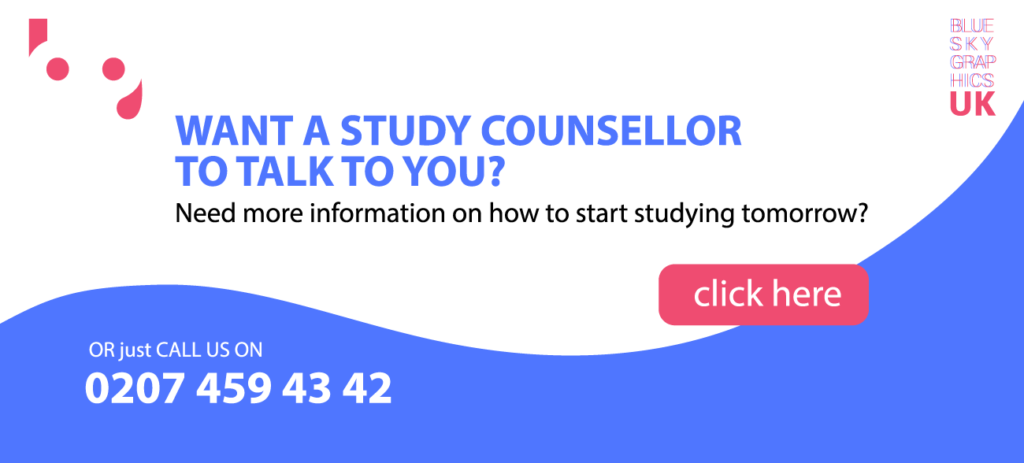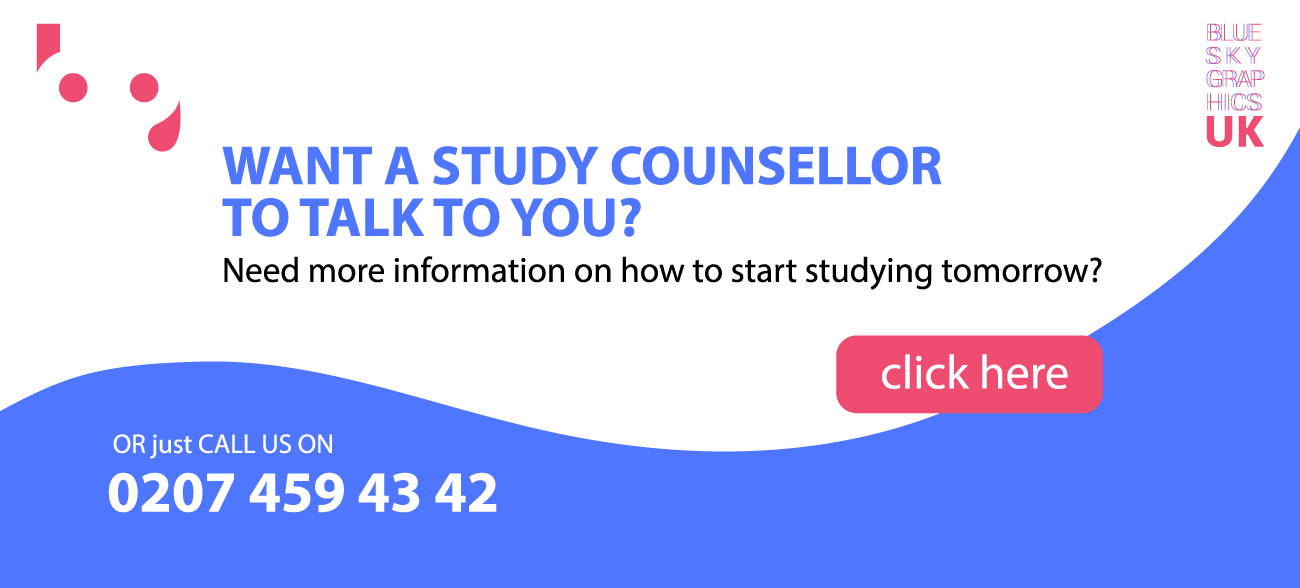 What will you discover?
At Blue Sky Graphics, our instructors teach students how to effectively utilise design tools such as Adobe Photoshop, Adobe XD, Adobe Illustrator, and Adobe InDesign. All apps are compatible with state-of-the-art development facilities maintained by institutes equipped with the latest computers and hardware design.
The professors in the graphic design programme's varied courses are industry experts with years of commercial experience as artists. Students' knowledge of this dynamic field of study enables them to have a firm grip on the intricacies involved in the whole design process.
You will be required to examine closely the five components that all graphic designers include in their work, which are as follows: –
Shape
Form
Surface texture
Colour theory
These are critical skills for anybody aspiring to be a professional graphic designer to acquire and master. After learning about the aspects described above, the individual will understand precisely how they apply to designs in subsequent sessions. While we are all familiar with the lines discussed in this course, an individual may learn a great deal more about the numerous lines utilised throughout the project design stage and how they might be employed.
Once the student understands the value of lines in their drawings, they will go to the following lesson on shapes. Squares/rectangles, triangles, and, of course, circles are the three fundamental forms in any elementary course. The subject will spend most of the lesson analysing the role that these forms play in the design scheme.
While the shape and texture of a painting or image may appear unimportant to others, they are to a graphic designer. By enrolling in a basic graphic design course, participants will get an understanding of the visual weight of the visuals and text components they will employ in their own and others' designs. Additionally, by knowing about texture, a graphic designer may understand how embossing or other visual textures might influence how a person responds to a design.
Finally, as part of any successful basic graphic design course, a student will get an understanding of the significance of the colours they choose and how they will impact their design. Additionally, it provides students with a better understanding of how certain colours work together and do not work together.
The primary advantages of graphic design
The right to express your thoughts
You can truly interpret thoughts, views, and innovations through graphic design. It is a fantastic method to demonstrate your talent using visuals.
Attracts the Audience's Attention
The graphic design captures the user's attention more quickly than any other medium or text. It must be visually appealing. Thus, graphic design is the simplest method of communication.
Used in both digital and print media
The graphic design opens up a world of possibilities. There is now both a digital (online) and a print platform. Due to advancements in technology, graphic design is being utilised more frequently in the network. It is adaptable to both.
Create Goodwill with your Creativity
Graphic design is a critical component of any organisation's, product's, or service's promotion. The logos that we have seen on the websites of virtually every respectable business are the result of graphic design. If these logos become well-known, they provide positive publicity for the organisation.
The Opportunity for Freelance Work
Freelance work is possible in the field of graphic design. You may either start your own business or work as a freelancer. There are several resources available on the internet that require intelligent graphic design. The truth is that creative graphic design may be the difference between a thriving corporation and a doomed enterprise.
If you own a small or large firm and want to maximize your enterprise's branding potential, you need a powerful graphic logo. A brand name serves as a snapshot of your market. It represents your company's work, your personality, and the interests you have pursued thus far. If you want to get the most out of it, hire a certified specialist with strong knowledge of this subject or have prior preparatory experience in the same field.