Graphic Design Learning for International Students – Graphic Design Course Home Learning Tips
If you consider yourself to be creative and artistic, and are looking to master a new skill, you may wish to consider graphic design.
Graphic designers come in all ages, genders, shapes, sizes, creeds, and colours, from all walks of life. Graphic designers tell stories. Not with words, but with images. These visual storytellers have a massive influence on the modern world we live in to this day, and with their services in such high demand, it's easy to understand why so many people want to try their hand at this specific career path.
Thanks to the wonders of the internet, we can now communicate with people from anywhere in the world with the click of a button. For students in other countries, international learning is also easier than ever, which is what we're looking at today.
Graphic design learning for international students is very much a thing, yet learning from home is not as easy as you may have first thought. Learning from home is tough enough, but learning from home in another country, perhaps in a different time zone, is harder than ever.
If you're an international student taking your first steps to becoming a qualified graphic designer, here are several graphic design learning for international students tips for learning from home.
Get organized
If you do decide to sign up for a graphic design course online, regardless of where in the world you are, your tutors will provide with the resources you need, along with a list of additional resources you may be required to pick up yourself.
After that however, it's down to you to get organized before each class begins. Ensure you have all necessary textbooks, stationary, applications, software, battery charge, and so on as this will help get you off to the best possible start for each class that you take.
Ensure that your internet is reliable
Another very important tip for any students taking online graphic design courses at home is to ensure that you have a reliable internet connection.
Needless to say, as you are an international student, internet connectivity is the only thing allowing you to communicate with your graphic design tutors here in the United Kingdom. If your internet is not reliable, you'll struggle to communicate with your tutors which means that you'll struggle to learn.
Ideally you want internet connectivity that is fast, reliable, and uninterrupted as this will offer you and your tutors the best experience during each class that you take.
Find a dedicated study area
Learning graphic design is not easy. It requires a lot of care, attention, and knowledge, which is why you need a dedicated study area as you learn.
Graphic design learning for international students is tough at the best of times, but if you're trying to watch a tutorial, or listen to your tutor as you sit on your laptop in your front room with the TV blaring in the background, this will make it tough to hear and take in what you're being taught.
Instead, you should go ahead and find a part of the house where you have a little space, peace and quiet, and where you'll be uninterrupted as you are being taught the fundamentals of graphic design.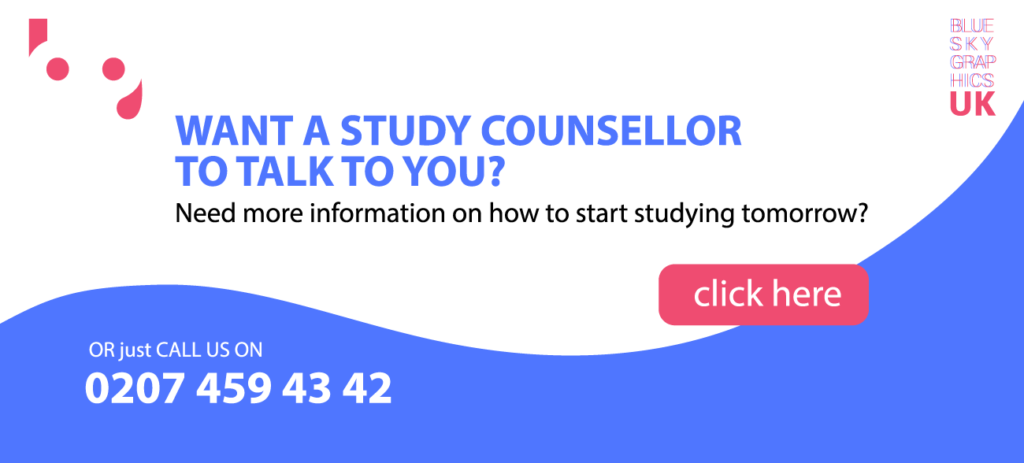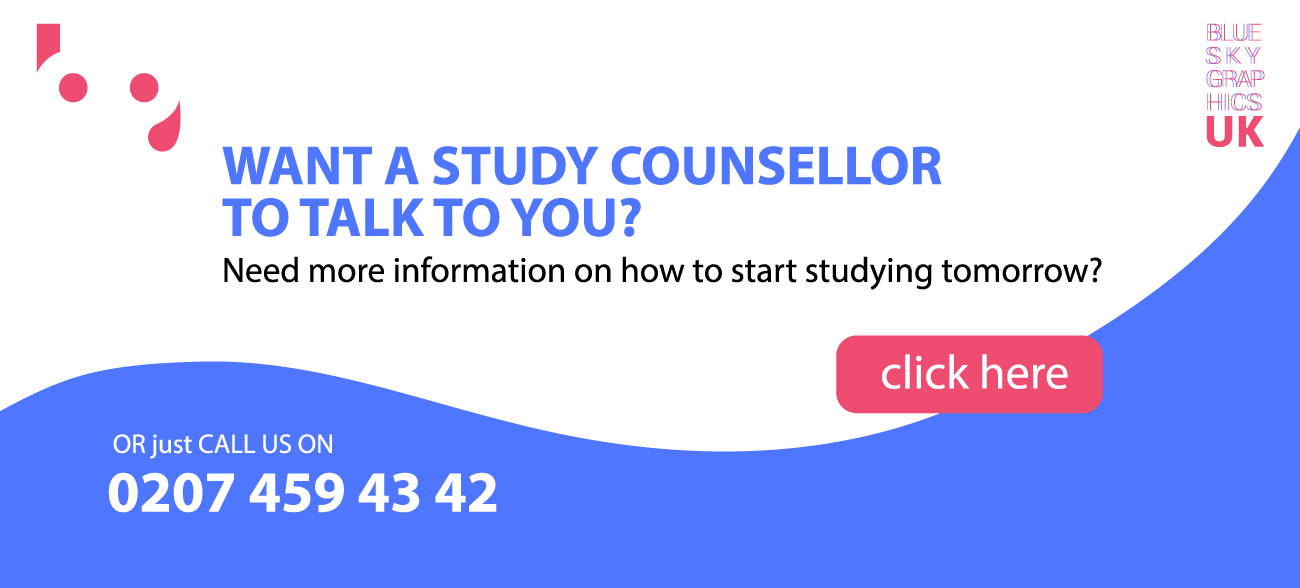 Create to-do lists
When you sign up for a graphic design course, your tutors will give you various assignments and tasks to complete. It can be easy to become overwhelmed with these tasks and projects, and fall behind, which is why to-do lists are so popular.
A to-do list should be made by you at the start of every week, as that will allow you to organize your schedule and get everything organized for the week ahead. With a to-do list, you know exactly what to revise, which tasks to complete, which homework to complete and when, and so on.
The great thing about these lists is the fact that they will help you prioritize your studies and prevent you from becoming overwhelmed.
Watch graphic design tutorials
Another top tip for graphic design learning for international students, is to watch graphic design tutorials.
The great thing about graphic design tutorials is the fact that you can find these videos which cover every aspect of graphic design. It doesn't matter whether you're looking to brush up on your typography skills, or if you're looking for new techniques for creating borders, titles, or anything else, there will almost certainly be a tutorial video online that will be able to help.
Not only can you utilize sites such as YouTube, you'll also find that your tutors will share various resources with you and tutorial videos to help you to learn and study at your own leisure during times when you aren't having a lesson.
Set yourself time limits
One of the main downsides to studying at home, rather than in a classroom in front of a tutor, is the fact that there's no urgency and it becomes very easy to put off a study session, or a piece of homework and tell yourself that you'll do it the next day instead.
Unless you are very disciplined, you run the risk of putting off too many projects and falling behind in your studies, which is of course the last thing you will want.
To help ensure that you do the homework your graphic design tutor has set, and to make sure that you stay on schedule for your graphic design course, go ahead and set yourself a series of time limits for each project. Get a rough idea of how long each task will take and then set yourself a deadline.
Setting time limits is a great way of managing your workload, easing stress and pressure, and actually getting the most out of your graphic design course. If you leave everything until the last minute, not only will you get a bad grade, but it won't bode well for you as a graphic designer, as graphic design is all about managing workloads and meeting deadlines for your clients.