Graphic Design Course Content
Graphic design is more than simply an artistic idea; it is a way of communicating with your target audience and your business. If you want to do or alter your graphic design career to get more aware of the fundamentals, you should take graphic design courses that may help you figure it out fast.
Why Should You Pursue a Career in Graphic Design?
Graphic designers have the most diverse set of programming roles. Graphic designers may create designs for both print and digital media. Graphic designers often create logos, designs, banners, advertising, books, accessories, artworks, drawings, themes, photo processing, manipulation, and so on.
There are several job opportunities:
Graphic designers, particularly those with digital abilities, are frequently in demand in any organisation or sector. One would be able to add value to any workplace, and design is essential for every business. Several home graphic designers work for well-known companies such as Apple, Google, and others. You will have the opportunity to work as a website graphic designer, a smartphone graphic designer, and a television graphics artist, among other things.
Every day is new and interesting
A career as a graphic designer is frequently challenging, with new job responsibilities and demands. A graphic designer's life is never dull. They are fascinated with new projects every day; it might be anything as simple as producing a social networking commercial or a design logo for a business tycoon, for example.
Jobs in many industries
Each sector is looking for successful artists to assist them in expressing their message via the arts and crafts. Either you cooperate with a variety of clients interested in diverse projects, or you specialise in an area that interests you. In a nutshell, designers have a plethora of options.
Become a problem solver
With new tasks added on a regular basis, the graphic design keeps the brain occupied. It motivates you to face the problem that threatens you successfully and guarantees that you work to the best of your capacity. So, if you are looking for a way to keep your mind occupied and make you wiser, graphic design could be for you.
It is important to communicate the right message
Graphic design is a vital component of every company's ability to communicate their storey. To the spectator, the graphic design represents more than simply text. Even if they pick critical design components like colour scheme or font, it will assist in communicating the mood or feeling that confirms your message.
You are free to operate on your own terms and conditions
Designers can work for themselves in a variety of ways, from freelancing to launching their own business. Some artists use their creative and marketing skills to promote their product lines and introduce commercial items.
Graphic designers work in a pleasant setting.
New architectural studios are a vibrant and exciting place to work. Working as part of a creative team is both energising and pleasurable. There is a sizable online community of designers who trade ideas, work, and assistance for self-employed artists.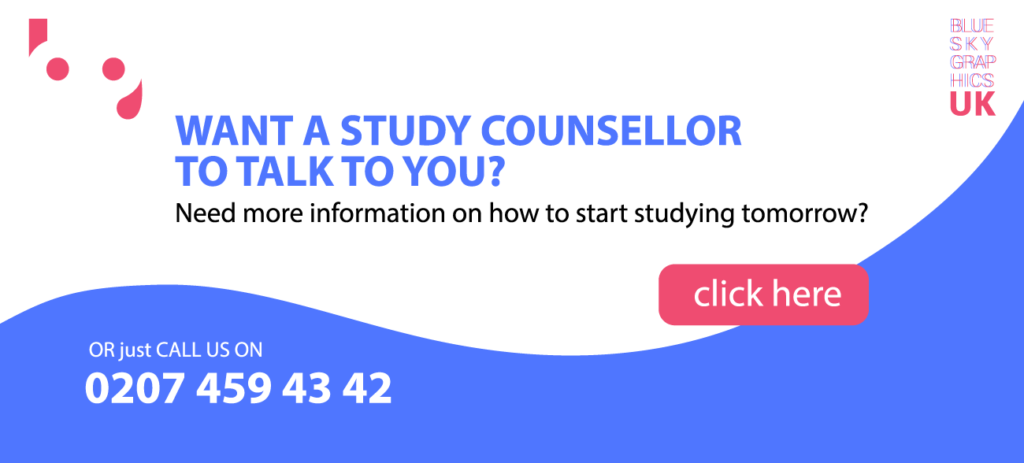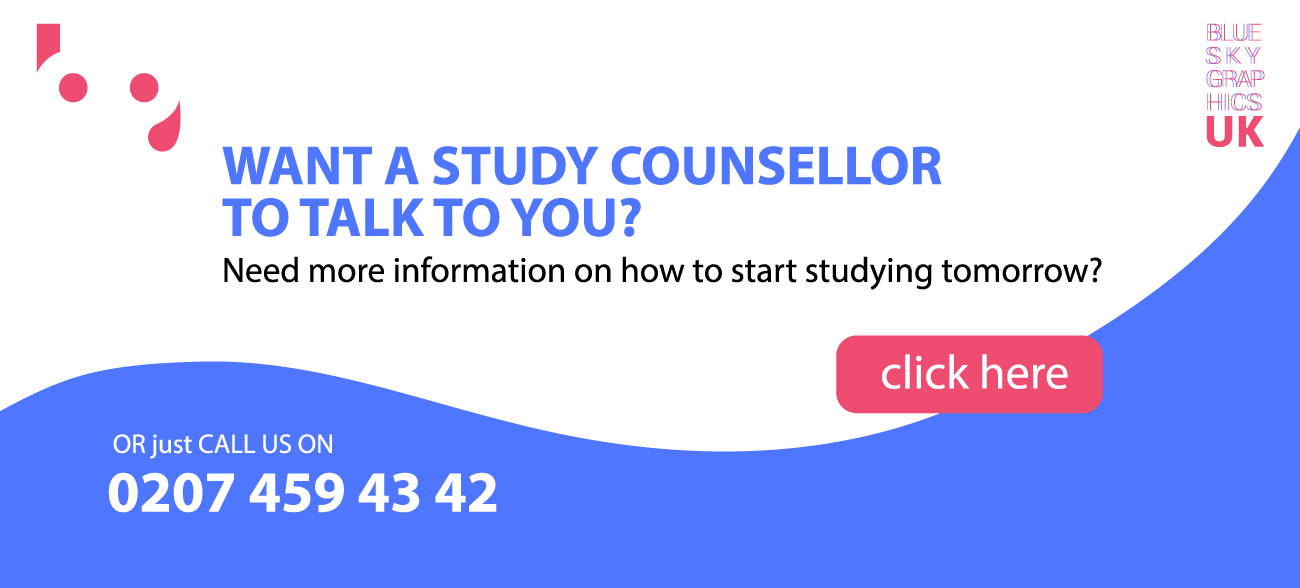 Earn money for being a productive designer
Graphic designers mostly exhibit their creativity via their work. If you are artistic, being a graphic designer is the ideal method to put your ideas to reality.
These are some of the reasons why studying graphic design as a career is both the appropriate and greatest way to achieve success in life via numerous design aspects investigations. Blue Sky Graphics graphic design course will teach you the intricacies of graphic design.
Design Elements
The graphic part of graphic design consists of visual components, which serve as the design's basis. We choose these visual items and put them on the surface of a layout to express a notion through creative speech.
Line, paint, form, texture, room, shape, and typography are some of the basic visual components that go into creating a graphic design. These visual components may play a part in the design of any piece of work, whether it is for a magazine, a billboard, a website, or advertising.
Texture
The texture of a surface refers to how it appears or is perceived to feel. The texture is utilised to create a visual tone that can influence the appearance and sound of a piece of graphic design. It is frequently utilised to attract or repel the element's attention, depending on the texture's pleasure.
The texture types are as follows:
Texture of an Image
The texture of an image is generated by combining organic or geometric forms and colours. It might be simple or complex since, in general, it appears random to generate a distinct look and sound.
Because picture textures appear to taint the senses, the eye is drawn to the image's textures automatically. They can be related to scent and touch; you cannot see anything specific, but it triggers sentiments and sensations of touch generally.
Textures in images might be geological, biological, or man-made.
The texture of the environment
Environmental textures can range from wood, grain, sand, water, and even stars in the sky.
Textures found in nature
Hair, feathers, and animal patterns are examples of natural textures.
Textures created by humans
Textures created by humans can include paintings, sketches, dyes, clothing, papers, typography, photographic effects, and so on.
The texture of the image may be utilised to interact and offer a particular visual tone to the graphic artist's work because of the symbolic component of the picture texture and the capacity to inspire thoughts, emotions, and stimulate the senses.
Textured Pattern
Pattern texture is frequently formed by organic or geometric forms and colours. Patterns might be simple or complex, but unlike image textures, which look random, patterns appear more ordered.
A patterned texture would come by repeating the shape and colour formation, and a pattern texture would also result from repeating the emblem in the type.
Branding is a prime illustration of this. The pattern has a distinct appearance and sound, and because of its recurrence, a firm may utilise this graphic design characteristic to adorn and remind you to recognise their brand.