Graphic Design College Wales
At Blue Sky Graphics graphic design college Wales, our online course prepares students for exciting and diversified careers in the ever-expanding realm of visual communication.
Graphic design can take the shape of periodicals, newspapers, or books, as well as packaging, posters, information graphics, logos, corporate identities, or signage systems. It might send its message through web design, motion graphics, or user interface design.
Our graduates are equipped and capable of producing important visual interventions and contributions in the creative environments that they inhabit, armed with words and pictures, skills, and creativity.
Why learn with BSG graphic design college Wales?
The course is taught by a dedicated staff team who nurtures students in a caring, pleasant learning atmosphere while maintaining a professional, industry-reflective work culture. We value your unique goals and will work hard to provide you with a graduating portfolio brimming with the creative confidence you need to make a seamless transition into the professional world of design.
Graphic design may be utilised by any corporate organisation to visually express thoughts and ideas, from branding to digital marketing. Great design can set a small firm apart from a huge brand in a changing environment where commerce is done online and on the street. You simply need to glance at Instagram to see the ingenuity of tiny artisan enterprises setting up their stall of products and services to build their following.
Use of Graphic Design
Today's businesses require the skills of a graphic designer not only to produce eye-catching marketing materials such as brochures, stationery, websites, and social media designs, but also to successfully deliver the message to the target audience. So, even if you are not Apple (and, let us be honest, who is?) let us review the importance graphic design plays in digital marketing.
Graphic Designing's Importance in Digital Marketing
As a business owner, you cannot envision running a successful internet business without paying attention to digital marketing. Digital marketing has quickly become a must-have tool in the armoury of every business or marketer. And graphic design serves as a catalyst for your company's marketing, allowing it to reach out to individuals and attract their attention.
Initial Thoughts
If you want to make an impression on your target audience, you must make a strong first impression. Impressive graphic design is a real manifestation of your company's beliefs and aids in the formation of a strong first impression in the minds of your prospects and returning customers.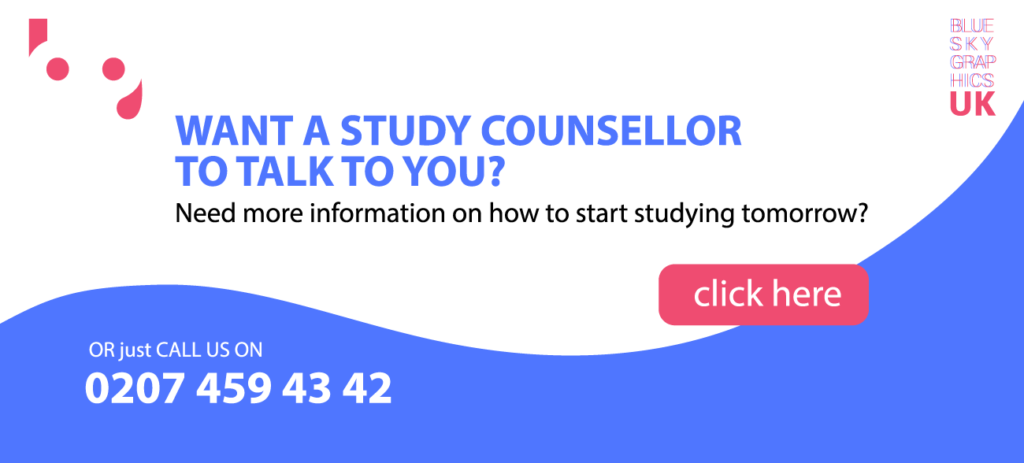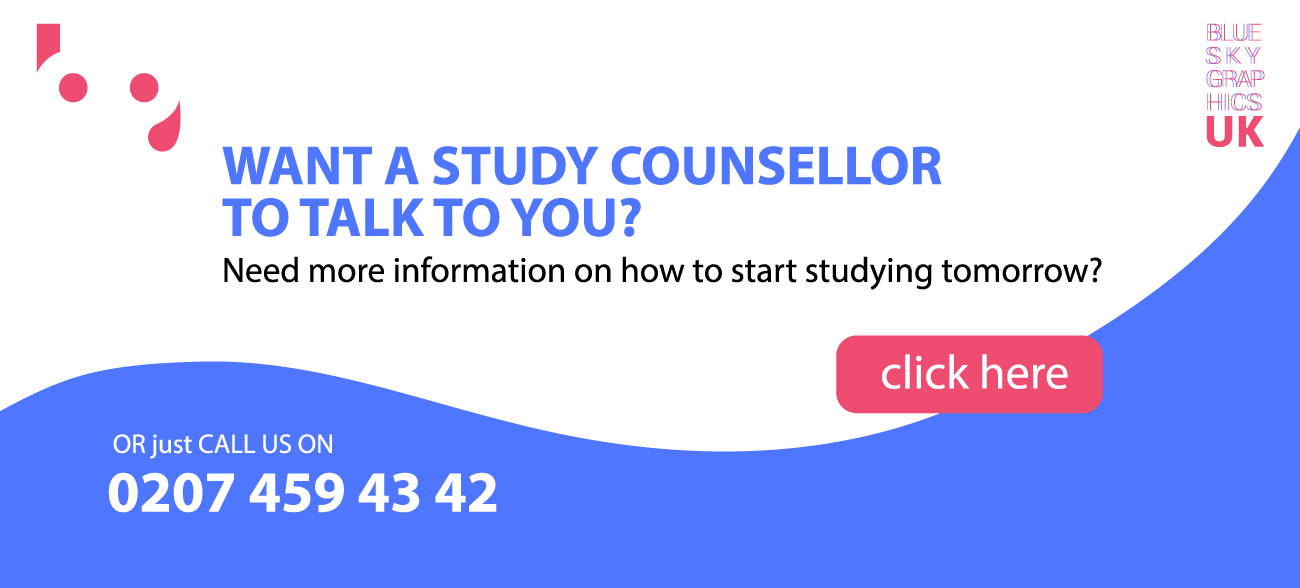 Brand Identification
A well-planned graphic design approach is essential for a company's image to be established and aesthetically consistent across its marketing endeavours. The use of graphic design will aid in the improvement of a company's brand identification and brand awareness.
You will learn at BSG graphic design college Wales to construct our brand identity layer by layer. Remember that it must be something you enjoy as well. Not every graphic design that is shown to you will be appealing. Good design can frequently draw you in as soon as you see it, so do not be hesitant to follow your instincts when you see something you like.
Communicate your Knowledge
Whether you are a solopreneur or a multibillion-pound corporation, you have a brand narrative to tell the world. Graphic design tells your brand's narrative to your target audience through graphics, reports, charts, drawings, and so on, and draws their attention to your brand's goods.
Again, we advise you to be unique and daring with your visual design. Stock library images may be altered with programmes like Photoshop to create your own individual style. Do not be scared to deviate from what your rivals are doing; rather, embrace the distinction in your design. It will help you to stand out in a crowded market.
Boost Your Sales
A well-designed graphic will help a company acquire awareness, which may lead to greater sales. Attractive aesthetics, efficient concept transmission, increased exposure, and increased trustworthiness drive visitors to your brand. More traffic means more opportunities.
Credibility and trustworthiness
Consistency in your brand's presentation, both online and in person, will increase trust and credibility. And your brand may grow and change. Refreshing your website on a regular basis allows you to lessen your reliance on printed materials, which is considerably more cost-effective.
Put your website at the centre of your business and invest in its design and content. Build your other marketing aspects with a consistent link to your website and build your other marketing collateral so that all your brand's parts come together.
Apple is the undisputed king of this. The Apple brand is easily identifiable and simply plain fantastic, from their goods to their stores and their online presence. Imitate this kind of design in your own unique way. If you cannot discover the expertise inside your team, the option is to outsource the problem to a solution group, such as a digital marketing firm. With alternatives and a comprehensive suite of marketing assets, we can assist you in creating an effective picture of your brand.
Is it necessary to have knowledge in graphic design before learning web design?
Web design is mostly a technical process, but graphic design is a somewhat distinct approach. Web designers must balance rationality (coding) with development (creativity). They, too, play an important role in creating a beautiful website. As a result, many web designers neglected the importance of graphic design abilities in website design, resulting in "unattractive" websites.
Generally, basic visual designs allow you to better communicate with a web visitor. People like to see beautiful things, and they typically return to see more. Graphic design will assist you in creating an additional link that is critical to your firm.
To summarise
We all live in a world that is becoming increasingly visual. Graphic design in all its splendour surrounds us. From our phones to social media, and in every storefront window on every street.
Our straightforward advice is to unearth your inner designer or have someone else build something that works for you, your organisation, and your community. Be daring, be willing to adapt your style, re-invent yourself, and stand out in a crowd.