Crash Course Graphic Design Online
For decades, graphic design has shaped print media experiences and established itself as a critical component of publishing culture. With the advent of the internet, computers, and online technologies, the field of graphic design is undergoing rapid change, not only in terms of the medium used for communication, but also in terms of the tools available to these artists for creative direction and production.
In comparison to conventional contact media, the abundance and availability of online digital marketing has generated an enormous need for graphic designers, since visual presentation and impact are valued much more than the content being communicated.
The Changing Fashion Trends
The problem of successful online design is a relatively new development, with creative content and design standards evolving at a breakneck pace. Increased demand for visually pleasing and structurally designed websites has generated a previously untapped need for skilled and experienced graphic designers. Whichever technology you use to create and distribute those messages, graphic design is a distinct discipline.
These designers have placed a premium on industry and company branding, communications, and press material. Designers may translate corporate concepts into an easily understandable visual representation of the company, from logos and branding to brochures, catalogues, and websites. Consider any of the top companies, whose logos immediately convey the business name and the products they provide without any reference to the firm itself.
The potential of the design industry
In many respects, the future of design is synonymous with the future of technology; as software and internet technology continue to evolve and integrate themselves into the fabric of corporate life, the functions and media now utilised by graphic designers will grow.
A good example of this is using video as a communication tool to tell your storey, provide viewpoint, and create compelling material that inspires and encourages customers to buy certain products and brands.
Traditionally, video production was the exclusive province of professional film teams and videographers; the job included the execution of After Effects models created in Adobe programmes, the major graphic designer software, which entails the development of digital and multimedia projects.
Online Course for Graphic Design
As a result of the preceding debate, it is obvious that these programmers are seasoned professionals with extensive knowledge of programme design and creative direction. These are the abilities that graphic designers must master, and they must be continuously updated to keep up with the industry's increasing use of technology. As a result, graphic design courses are growing more popular among students and experienced designers alike.
To stay up with the exponential technological change presently covered by a graphic design course provided by Blue Sky Graphics in the United Kingdom, designers' experience and abilities must be updated!
Conceptualization and Branding
The key to creating effective business branding in an organised manner is to apply a recognisable pattern to all of your promotional materials, products, and stationery, as well as to your whole internet presence, so that your brand is instantly recognised by potential customers.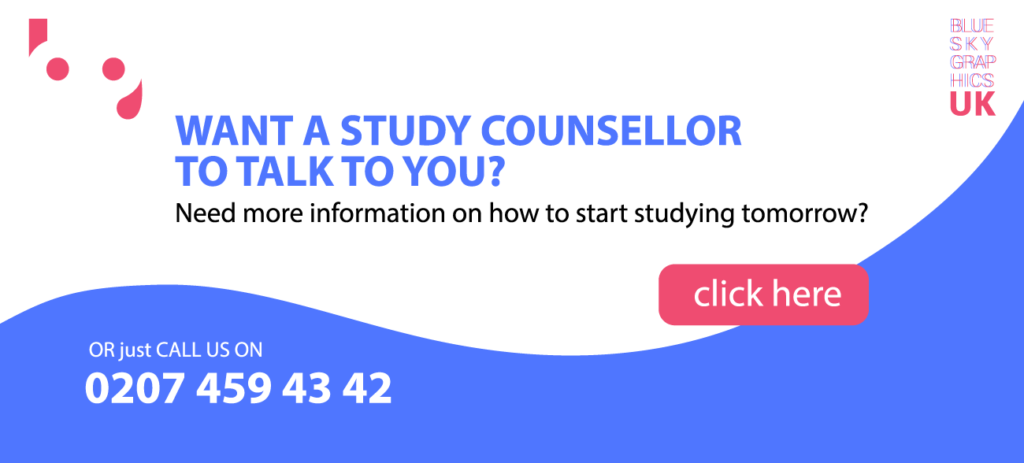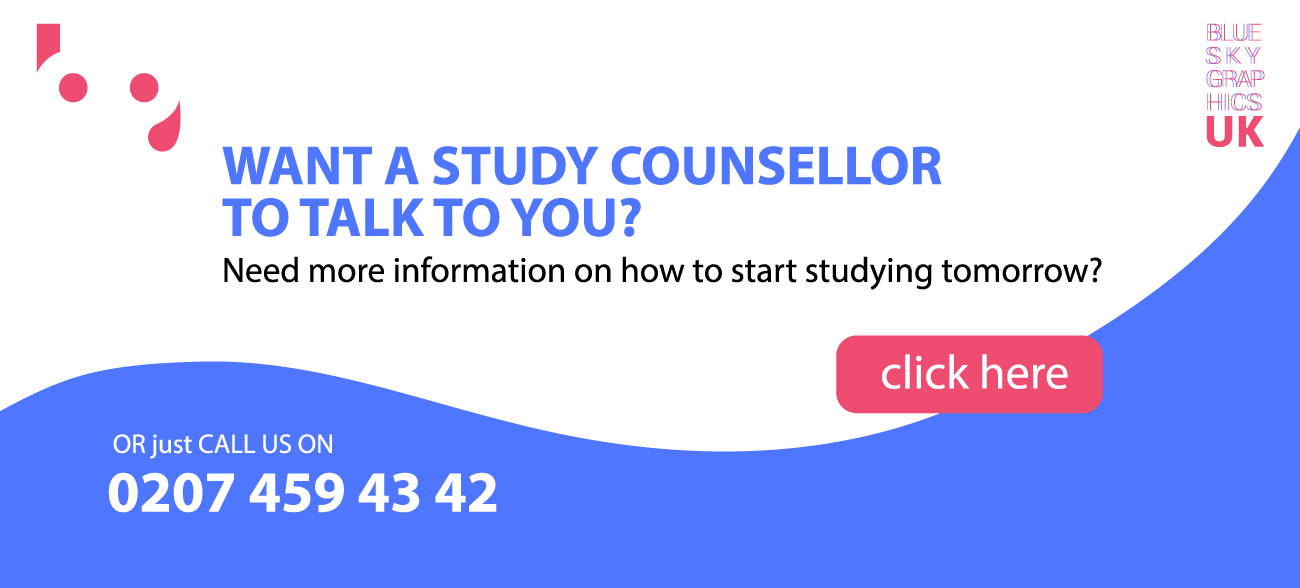 Developing logos
The majority of people begin by creating their brand; a logo is a symbol that aims to capture a company's values, philosophy, and spirit in a single easily recognised pocket-sized image. Due to the fact that the bulk of graphic design and brand development occurs here, it is critical to get the logo correctly.
At Blue Sky Graphics, we will ensure that our students are prepared to overcome every graphic design challenge they may encounter throughout their careers.
Business Cards and Stationery
Apart from just scribbling the logo and contact information on the card material, there is more to a professional business card design. More and more businesses are using innovative graphic design to set their business cards apart from the competition. The same is true for stationery and other written items. A skilled designer may develop a whole product range that gives the business a unique, streamlined appearance.
Packaging of goods
While the package design criteria for diverse goods may vary, the final design must be linked to the business's name for quick recognition. Effective graphic designers may create a brand identity for packaging while yet maintaining a unique appearance that differentiates multiple labels and product lines.
On the Internet
Nowadays, the organization's website is always the first point of contact for prospective customers, and therefore its architecture must represent both your corporate identity and its attractiveness. To prioritise appearance and style above user experience in web design is all too easy, so keep this in mind. Always ensure that, in addition to a beautiful design, the website is simple to use and comprehend.
Graphic Design as a Career
Digitalisation and automation, digital design apps, web design, user experience / user interface, and modern advertising are rapidly gaining traction worldwide, and as a result, they would like to solicit real feedback from people regarding colour preferences, emotions evoked by an individual's advertisements, packaging typography, and even branding ideas. Thus, over the course of many decades, you will demonstrate your graphic design career.
If programmers can readily sell their ideas on paper and make their structures simple for others to comprehend and interpret, they may be positioned as digital barriers develop and new hurdles arise. As a planner, you need the ability to forecast the future more than ever before and to adjust well before you have all of the information you would typically want. In the past, architecture was based on "problem solving," or waiting until you were at work for the issue to present itself. Nonetheless, as the earth continues to change, it is now too late for "issues" to manifest.
Graphic Design Education
What is the catch, then? The perception is that technology is inextricably linked to the kind of engineering practised (not really an area that leaps off the designer page). Technology is inextricably linked to design. To help our creative friends understand how amazing technology can be for them, we created this guide that identifies three distinct design areas and provides an overview of each.
Graphic designers are among the industry's most in-demand talents. However, can you describe what these individuals perform on a daily basis?
Historically, graphic designers have concentrated their efforts on print production and the delivery of printed goods (such as flyers, brochures, invites and business cards).