Can You Become a Designer Without a Design Degree
Graphic design has dominated print media interactions for decades and has proved to be a significant component of publishing history. With the introduction of the internet, computing, and web technology, the discipline of graphic design is fast developing, not only in the media used as communication platforms, but also in the tools accessible to these designers for creative direction and development.
The popularity and affordability of online web marketing in comparison to traditional communication mediums has created a tremendous need for graphic designers, where visual look and impact are seen as more important than the actual information being transmitted.
Design Trends That Are Changing
Successful web design is a relatively young discipline, with new content and design needs emerging at a rapid pace. Increased demand for visually appealing and structurally built websites has created a previously unheard-of market for skilled and experienced graphic designers. Graphic design is fundamentally a specialised component in the creation and delivery of such messages, regardless of the media used.
These designers are now an essential part of any corporate and brand identification, communications, and marketing assets. Designers may translate organisational principles into a readily identifiable visual image of the firm, such as logos and labels, as well as brochures, catalogues, and websites. Consider some of the most well-known brands, where the firm's logos quickly put the corporate brand and the items it offers without any connection to the company itself.
The Design Industry's Future
The future of design is, in many ways, the future of technology; as digital and online technology evolves and pervades the fundamental fabric of corporate life, the roles and media that graphic designers are now employing will expand.
Video creation as a marketing tool to tell the storey, give insight, and create immersive material that motivates and convinces people to buy certain items and brands is one example of this.
Previously, the function of video production was limited to specialised film teams and videographers; however, the development of After Effects models, which are developed in Adobe programs—the major software for graphic designers—means the production of interactive and multimedia works.
Learn Graphic Design Online with an Online Course
From the preceding discussion, it is clear that these designers are professionals who are well-versed in software design and creative direction. Graphic designers must master these abilities, and with the rising use of technology in the business, they must be updated on a regular basis. As a result, graphic design courses are becoming increasingly popular among both students and professional designers.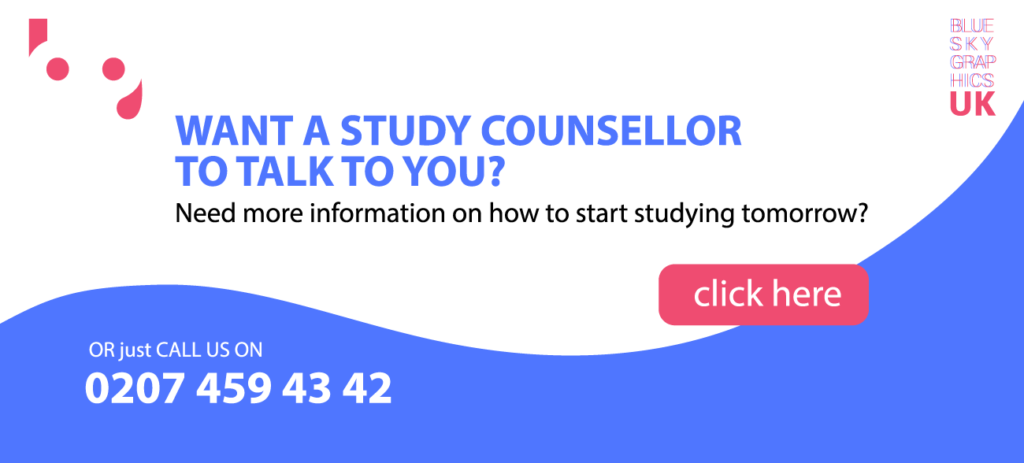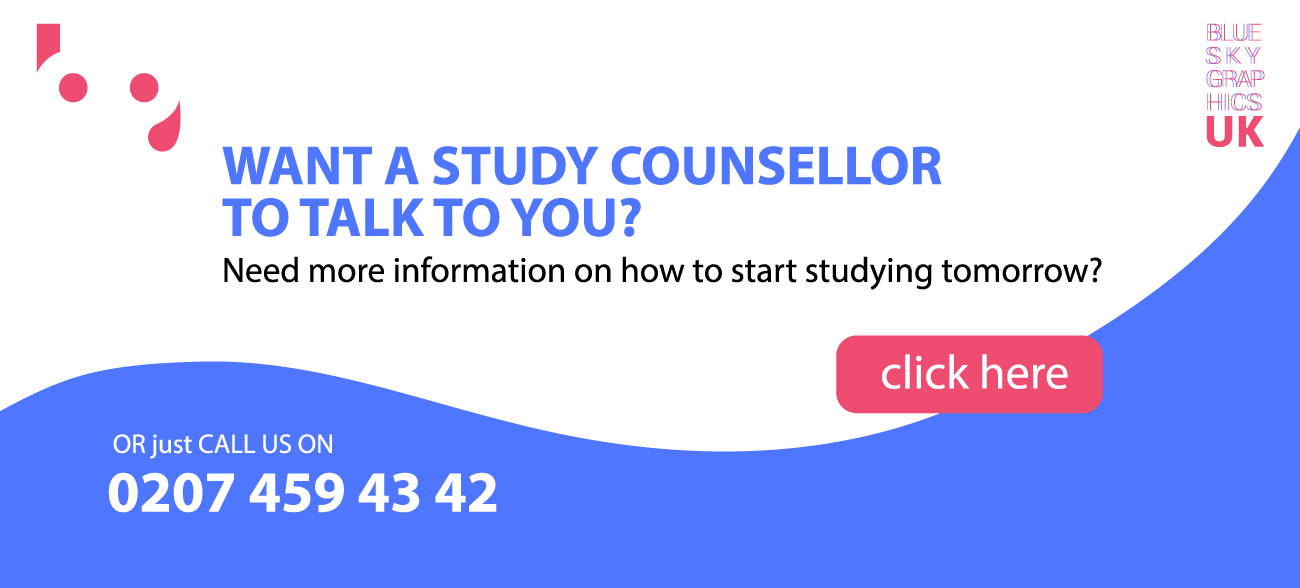 Designers must update their knowledge and abilities to stay up with the rapid technological development, which is now covered by a graphic design courses offered by Blue Sky Graphics in the United Kingdom! The graphic design course guarantees that the trainee is thoroughly immersed in the foundations of design. Our training programme teaches students how to establish inventive problem-solving techniques, how to communicate both geographically and verbally, and how to multi-task on a range of activities, whether alone or in cooperative team situations. You don't even need a degree to become a graphic designer.
Students' skills in time management, communication techniques, resourcefulness, creativity, creative appreciation, and visual exploration improve as a result of their devotion.
Graphic Design and Branding
The key to efficient company branding is an integrated approach that includes adding a d
istinct template to all your advertising materials, items, and stationery, as well as your complete online presence, so that potential consumers can instantly recognise your brand.
Logo Design
First and foremost, most individuals begin by creating their brand; a logo is a symbol that tries to convey a company's goals, philosophy, and spirit in a single recognised pocket-sized graphic. It is critical to get the logo correct since it serves as the foundation for the rest of the graphic design and brand building.
Goods packaging
Although the package design requirements for different items may change, the overall design must be linked to the company's brand for quick recognition. Graphic designers that are effective will build a brand identity for the packaging as well as diverse styles to differentiate between different brands and product lines.
Stationery and business cards
A decent business card design entails more than simply scribbling your logo on card material and adding your contact information. Innovative graphic design is being utilised by an increasing number of businesses to set their business cards out from the crowd. The same may be said for stationery and other printed materials. A good designer will create a comprehensive design bundle that gives the brand a unique, seamless look.
Web Design
Because your company's website is typically the first point of contact for prospective consumers, its design must reflect both your business identity and its appeal. It is all too easy to prioritise the appearance and feel of a website over the user experience, so keep that in mind. Always ensure that the website is easy to access and read, as well as having a great design.
Graphic Design as a Career
A career in graphic design is ideal for people who thrive at working creatively on a range of tasks. The job of a graphic designer necessitates not just a sharp eye but also an educational environment that encourages students to use diverse software and apps, among other technologies, as a creative tool to reach the intended aim.
Graphic design employment is accessible in a variety of sectors. Someone with this profile may be asked to design eye-catching billboards, concert posters, and apparel prints. If you want to pursue a profession with this profile, you will need to learn a variety of psychological and creative abilities that are essential for capturing the public's attention.
Graphic designers may deal with three different mediums: video, machine, and paper. It is advantageous to be an expert in both, however there is always the option of specialising. Designers that can work with digital pictures are in high demand these days. Typically, the research will need a deeper grasp of fonts, colours, layouts, and drawings. Among the most important employers are advertising firms, computer game businesses, product makers, and publications.