What is the best way to learn graphic design & UI – UX?
Graphic design provides a great door of opportunity for anyone looking to work from home and create a rewarding, lucrative, flexible and fun working lifestyle. Many people decide to join the creative journey at various times of their life and for various reasons. Learning graphic design can be done quickly, efficiently and even in a really fun way, so that you're learning whilst enjoying yourself, but all the while you're preparing for work as a professional.
For many companies, graphic design is now considered an essential skill to have on your resume in the current 'new normal' world and even roles that were traditionally not creative have now become more reliable on graphic design skills such as jobs in marketing. Knowing how to design flyers, leaflets, social media advertisements and packaging are a few examples where graphic design might be deployed in areas such as entertainment, creative and digital online companies, print industries, marketing, e-commerce and social media apps like Facebook or Instagram. Read more about graphic design in the current world of work.
#How_To_Become_A_Millionaire_By_Learning_and_Earning_From_Home
Commonly many students that enrol onto the (0110) Graphic Design Course at Blue Sky Graphics tell us that one of the reasons they joined us is to start a new career from home.
Other common reasons to join the millions of graphic designers and web designers are:
Needing flexibility.
Wanting a fresh start.
Looking for a new career.
The freedom to travel and work.
Having additional income streams to earn more money.
In the state of the current socio-economical climate that we live in, the world has made an even bigger shift to having a presence online. One of the most often used terms in education after the pandemic, is the term "new normal." The new normal in education is the increased use of remote technologies (things like Zoom, Teams, GoToMeeting and Skype) as well as online virtual classrooms. The new normal, which as a result of the COVID-19 pandemic, has triggered a surge in new ways of learning, making it easier for students to fit learning into their busy lives by studying at home.
Learning graphic design online is now easier than ever before since several educational institutions, all around the UK and western world, commonly use online learning platforms to continue with the process of educating students. The new normal now is a transformed concept of education with online learning at the core of this transformation. At Blue Sky Graphics we have been teaching graphic design and web design since 2005 and our online classroom has also been fully occupied since this time too.
In recent months, the demand for online learning has risen significantly and we believe it will continue doing so in the future, as will the demand for web designers, graphic designers and UX-UI designers. Have a think about it, if more traditional spaces are closing like retail stores, high street shops, cinemas and general social spaces and there are more online companies opening or at least a growing online presence, then these online spaces will need graphic, web and UX-UI designers.
There are lots of benefits to working as a graphic designer including flexible hours and salaries which you can read more about here.
Is learning graphic design online effective?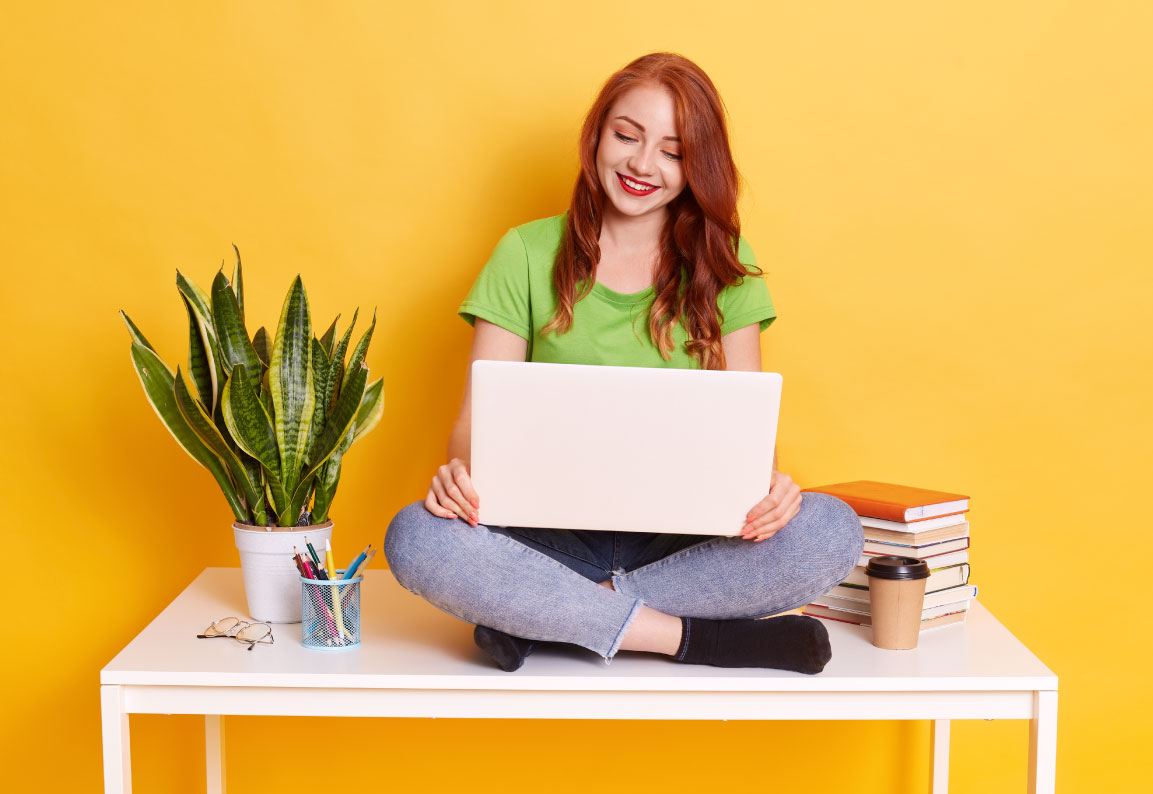 In short, e-learning or online learning is effective, easy, affordable and fun.
Here are just a few reasons why learning online is a popular choice:
1. Efficiency
Learning online gives students an efficient way to understand and learn classes from the comfort of their living rooms. By teaching online through interactive methods, graphic design becomes more fun than traditional textbooks. In this way, at Blue Sky Graphics, our teachers are able to become more efficient educators.
2. Convenience of Time and Location
Another reason learning graphic design is efficient and easy, is that it allows students to attend classes from any location of their choice. We have students in over 40 different countries and all across the UK, including London, where we connect to our live, one to one, online classes. Through using a virtual classroom students can reach out to a more extensive network instead of being restricted by geographical boundaries.
3. Affordability
Another advantage of studying online is that overheads are reduced, which means students spend less money on fees. Generally speaking, online education is far more affordable than physical learning. This is because online learning eliminates the cost points of student transportation, student meals and most importantly, real estate. Additionally, all the course or study materials are available online, thus creating a paperless learning environment which is more affordable, while also being beneficial to the environment.
So what is the best way to learn graphic design?
We think the best way to learn is to be shown by your own tutor, who is always on hand to help you each step of the way. The truth is that there are lots of books and online resources, but there is really not one book or one size that necessary fits all. This is because as human beings we have a variety of learning methodologies that suits a variety of learning styles. This implies that the best way to learn graphic design is subjective and depends on your learning styles, so ensure the school or institution you study at can meet these objectives.
Every student has a different learning journey and a different learning style. Some students are visual learners, whilst some students prefer to learn through audio. Similarly, some students thrive in the classroom and other students are solo learners who get distracted by large groups.
Learn with a one to one tutor
One of the advantages of having a 1-to-1 teacher to student ratio, is that you would be getting private tuition in a tailored supportive way. Through 1-to-1 classes our students at BSG usually focus better and are taught in a way to meet their specific needs. For example, if a student is weak in specific areas of layering or masks in Photoshop, they will need support which is only possible through private tuition. As one to one teaching specialists we do not only focus on weak areas, we also challenge students in areas they are confident in, to push them further with their learning.
Studying at a one-to-one school where you are the only person in class, can be a very individual experience and there will be lots of things that make your time unique. As well as exploring theories of graphic design and learning cutting edge software, there may be opportunities your teacher can help you with, such as tips on searching for work and gaining experience plus promoting your work. Remember once you publish your portfolio, that alone will bring many opportunities.
Personalised classes
One of the most significant advantages of having your own tutor is that each lesson can be easily personalised and adapted according to the need of every student and their learning style. Below we look at different learning styles (kinaesthetic, visual and audio learners).
Through one to one classes, teachers can adjust the process and pace of teaching; hence it becomes easy to achieve the objectives of the lessons. This is especially important in graphic design when working with a variety of software like Photoshop and Illustrator.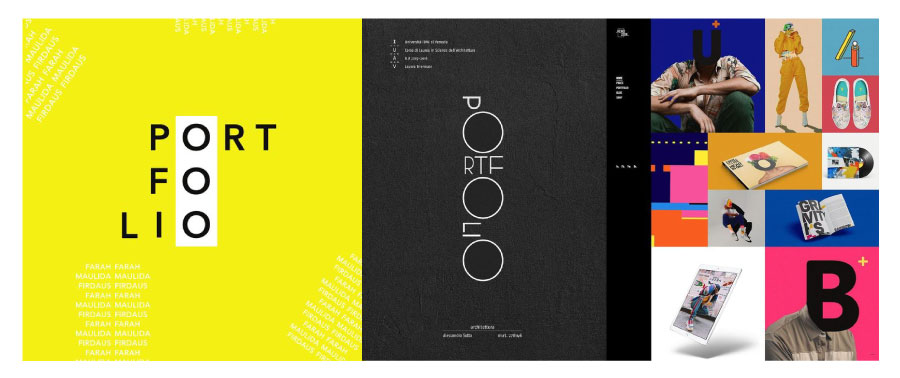 At Blue Sky Graphics, we specialise in all levels from anyone completely new to design, to those with limited experience, but looking to boost their creativity, skills and competencies. Personalised teaching and our multi-sensory approach to learning is perfect for students with learning difficulties, such as dyslexia. Be it a complete beginner, a mature student or an intermediate level designer, needing to refresh their techniques and software knowledge. As you work through our range of courses, you will be meticulously prepared to become a successful graphic designer armed with a specialised portfolio. Find our more about us here.
Make studying fun
It is often said that studying can get a little boring, partly because you don't get a change of scenery or because the classroom is just a bit too stuffy. Taking your computer outside in the park or garden can also be a bit tricky – there's an annoying glare on laptop screens and ants to interrupt you – but if you can find a shady spot in a garden or park, it can make the whole process feel less stressful and studying with an online school can allow you to do just that!
If you're bored witless by going over the same notes and the same homework– but that's what you have to study, so you're stuck with it – try to find motivation in making it a challenge and maybe listen to some music. At Blue Sky Graphics we expect our students to do homework after their classes, but we try to make it as industry relevant and as fun as possible.
If being outside isn't an option, you could be somewhere else in your house. Although we strongly suggest refraining from bringing your Macbook into the bath, as relaxing as it may sound.
Time management
Now, this is probably a skill you are already developing between school work, extra-curricular and other responsibilities. At Blue Sky Graphics many of our students have full time or part time jobs while studying with us. Have an organised agenda and stick to your diary- it'll be critical that you manage your time well to keep on top of your work and enjoy yourself to the fullest!
The best way for you to learn depends if you are a visual, auditory or kinaesthetic learner.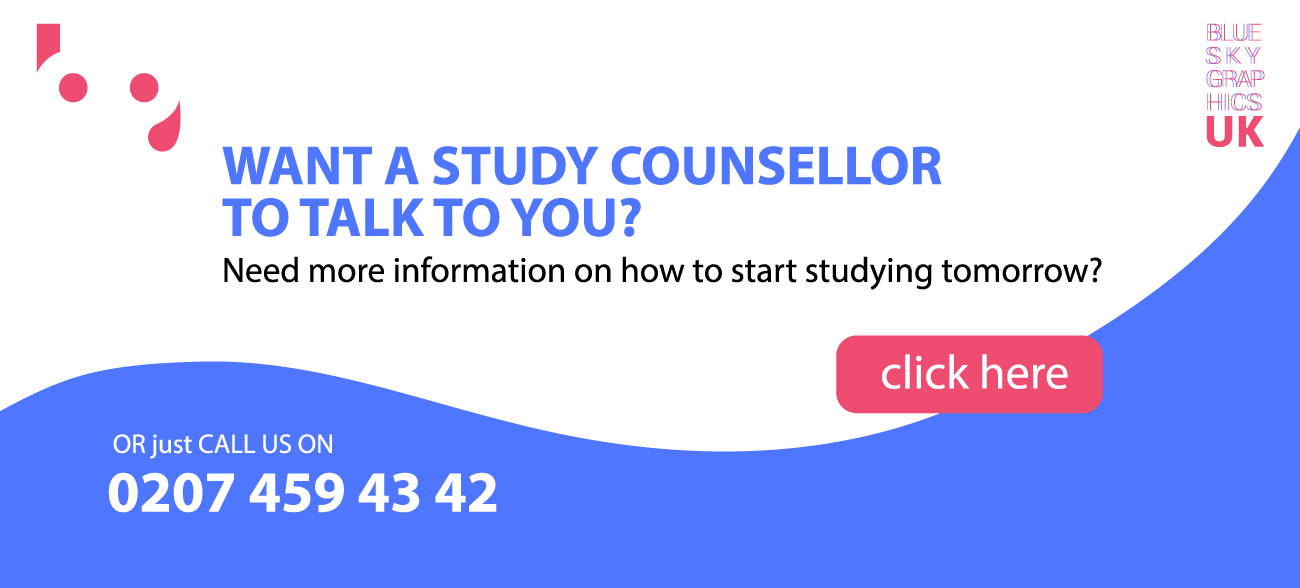 Some different styles of learning in graphic design
Kinaesthetic-tactile learner
This style requires that you manipulate or touch material to learn. Kinaesthetic-tactile ways are used in combination with visual and auditory study techniques, producing multi-sensory learning. In our classes at BSG we encourage students to print their work and touch them, sketch on them and then read aloud the tools they used to make them.
Kinesthetic learning focuses on active participation in the learning experience. Unlike learners who are comfortable watching videos or reading textbooks, kinaesthetic learners prefer to be in motion and engage all their senses. Advancements in technology open up the possibility for content that can engage all the senses like never before and we use these in our virtual classroom. For example, some classes might have interactive flash animation.
Kinesthetic learners benefit from material that they can connect to emotionally and that helps them visualize the real-life applications of abstract concepts.
Visual learner
People can also have preferences in the way they receive information. If visual learners retain information best when they see it and auditory learners when they hear it, kinaesthetic learners retain information best when they are able to associate a movement with it. Our students that fall into this category will learn better if they are taught in a manner that conforms to their preferences. Needless to say, visual Learners learn best with imagery and visual aids and typically their attention span for listening to speakers or auditory stimuli might be shorter than watching a film, for example.
If you use the visual style, you prefer using images, pictures, colours, and maps to organize information and communicate with others. You can easily visualize objects, plans and outcomes in your mind's eye. You also have a good spatial sense, which gives you a good sense of direction. You can easily find your way around using maps and you rarely get lost. When you walk out of an elevator, you instinctively know which way to turn. Colours on the screen will appeal to visual learners as will patterns and there is usually a natural tendency for graphic designers to be be visual learners.
Auditory learner
Auditory learning means that a student learns most effectively by listening. Think of teachers in a virtual classroom explaining to you and then you making the connections in your complex and fascinating brain. Generally speaking if you are an auditory learner, you learn by hearing and listening so that you understand and remember things you have heard. Try to practise reading out loud after your class as this may help you since you have to hear it or speak it in order to know it.
In summary the different styles of learners can overlap in part and if visual learners retain information best when they see it and auditory learners when they hear it, kinaesthetic learners retain information best when they are able to associate a movement with it. Read more here.
Can I learn graphic design on my own? Do I need a degree to study graphic design?
You can learn graphic design independently and contrary to what many people think you do not need a degree to become a graphic designer. According to one the UK's biggest recruitment agency Reed.co.uk, anyone considering graphic design while a degree is good "a good portfolio of your designs and some experience using specific design-based programs (Photoshop, for example) may be enough to help you find an entry level role."
A degree is not necessary and while you don't need a formal education to become a graphic designer, you do need to have a solid understanding of the fundamentals. This means getting yourself primed on the principles of graphic design, learning how to effectively use elements like colour, contrast, hierarchy, balance and proportion in your work. A degree is simply not needed. Read more about why portfolios are more important than degree's here.
Tips to learn graphic design
Here are some effective ways to get you started in your career as a graphic designer:
⦁ Start with an introduction of graphic design history and get familiar with its innovations, its movements and the famous designers of our time. This will enable you to feel more averse with professional background and you'll appreciate not only the work of past designers but also take inspiration from current design practices. As a graphic designer-trainee this too, will allow you to diversify your taste and learn about what makes good design.
⦁ Constantly adopt an inquisitive attitude because as a designer, you will spend much of your life learning new techniques and processes. Having knowledge of design history will enrich your skills as a designer as you learn more about the profession and past design movements. Knowledge of past movements and designers will enrich your skills, inform your approach to new projects and serve as inspiration for the work that you will create.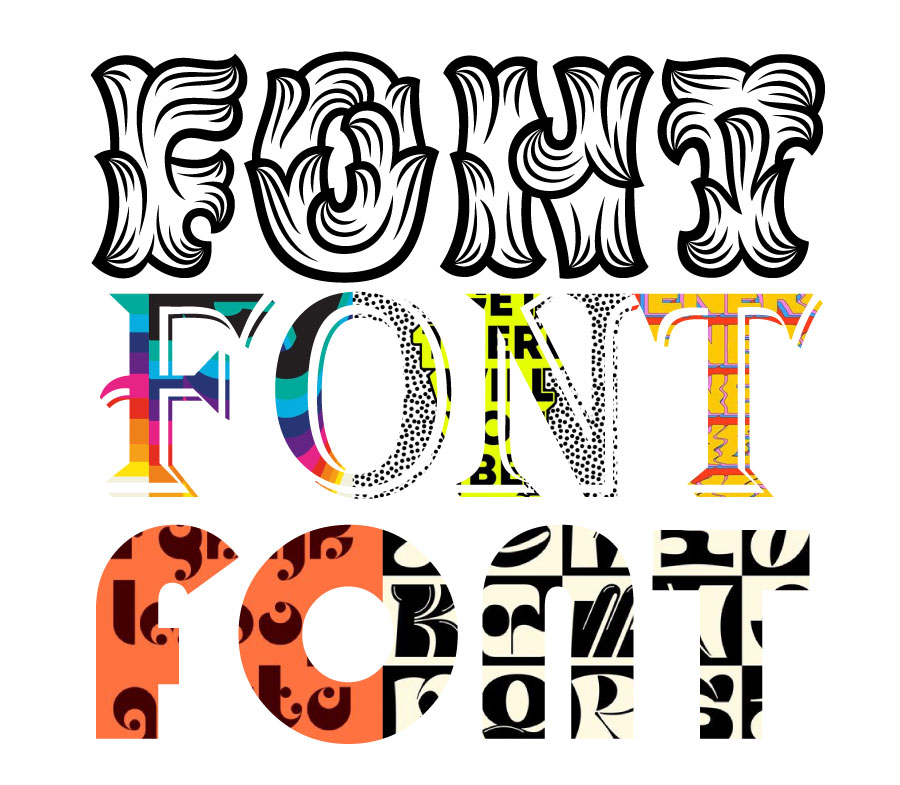 ⦁ Immerse yourself into the world of typography. Typography gives character to a brand and image to a product and it is crucial to all communications, from magazine copy to advertisements and logos. By understanding typography, you'll be able to justify typographic choices in your own work and how it can elevate the design. Apart from being central to the communication of ideas, type gives the design a specific mood through the tone of voice. Remember typography is all about the way copy is formatted and placed within a layout and plays a pivotal role in graphic design. Type includes typefaces, kerning, point sizes, line-spacing as well as letter-spacing. As you navigate your way through graphic design or enrol onto our (0110) Graphic Design Course,  you'll learn about the differences between a garamond and a futura font and all the fonts in between.
⦁ Study the fundamentals of colour. Colour affects the mood and personality of a design. The best way to learn about colour combinations is to look at the work of other designers and studios. You can then begin to create your own inspiration boards with colour palettes that invoke different moods. You can also explore Adobe's colour CC to further experiment with various colour combinations. Palettes can be created from photos, prints, patterns or any other graphics that you find. Colour is such an important part of design because it can be used to affect the mood of design and the brand, being used as a tool to persuade and entice. Designers learn about the meaning of each colour, colour combinations and how the palettes can be used for emotive impact.
⦁ Make a dictionary on vocabulary and be a graphic designer buzz wordy geek. As you start learning more about graphic design, it's also essential to become familiar with diction relating to design so that you can speak the same language as other designers. Graphic designers have a vocabulary of their own and at Blue Sky Graphics online school we use this industry-standard, key vocabulary to our students and from day one. From "ablation" and "aperture" to "vertex" and "saturation" if you are starting in graphic design, or you need a quick refresher course, we promise to make it easy for you. Soon you'll know words and phrases, like rule of thirds, hierarchy, kerning, leading and tracking, in no time at all. Check out our Graphic Design Dictionary here.
⦁ Master the software. As a designer, you'll need to learn the basics of the Adobe Creative Cloud (Illustrator, InDesign, Photoshop). On our course you will be required to obtain or have Adobe Creative Cloud (Illustrator, Photoshop, InDesign and Acrobat Pro). Please speak to your tutor for advice on installation.
⦁ Look for inspiration around you and check mood boards and on social media too. Social media platforms like Instagram, Facebook and especially Behance, offer wonderful resources for not only discovering the work of other designers but an opportunity to connect with other designers from around the world that you admire. As any creative knows, Instagram is full of visual delight from illustration to lettering, photography and design.
What is next?
If you are interested in graphic design and thinking of how to break into the field, the good news is there are several low cost options available to you. At Blue Sky Graphics, although we are a British graphic design school, we teach the pathways to becoming a graphic designer. Whereas traditional school routes are typically to gain an Internship and train in-house, we teach e-learning, which is an online education system that uses technology to transfer expert abilities and knowledge. It is possible to learn graphic design through being self-taught but you will need lots of discipline. The easier routes and popular ways of becoming a graphic designer are to study graphic design through online schools. Think of it like watching a movie, but one that teaches you things. However, real-time, online, modern, e-learning schools have enabled students to study graphic design from the comfort of their own home in a more effective way.
Conclusion
Today, learning graphic design online has emerged as a necessary resource for students all over the world, dealing with the supply and demand of graphic design and web design careers. Whilst for many educational institutes like universities and traditional schools and colleges, this is an entirely new way of education that they have had to adopt- at Blue Sky Graphics we started this back in 2005. In recent months, the demand for online learning has risen significantly and it will continue doing so in the future.
Studying graphic design can be fun, interactive and an overall stimulating experience, but choosing where and how to learn will have an impact on how quickly you qualify. For many people learning by themselves this can be a cost effective approach but involve long hours, can be tiresome and often isolating. After all graphic design was probably not designed to be taught out of a text book in the way maths, science or English might be done.
Whichever way you decide to start your graphic design journey we wish you the best of luck. If you decide to give Blue Sky Graphics a go we will ensure that lessons are personalised according to the capability and need of students, allowing classes to be maximised effortlessly in this way. Our online learning system and virtual classroom is effective in many ways. It is the best way to create a perfect learning environment suited to the needs of each student.