What is graphic design marketing?
Graphic design is important to market and sell products, and it is a critical component of brochures and logos. Therefore, graphic designers often work closely with people in advertising and promotions, public relations, and marketing. They develop the overall layout and production design for applications such as advertisements, brochures, magazines, and reports.
Marketing teams consist of marketeers or marketing assistants who are typically responsible for improving the public relations of the company. Marketers are essentially the brainpower behind getting the word out about their organisation's products or services.
Whether you are looking for a career in graphic design or to lay a foundation for a career in marketing design ensure you study the adequate skills needed to become a professional in your field. With our courses at Blue Sky Graphics, you can learn design principles and explore design case studies from the world of marketing communications design. Our one-to-one teacher-to-student ratio ensures you'll start to understand how you can translate marketing ideas into an effective design.
They are constantly required to communicate the company's product policy with the customers, in order to generate hype in the market… However, a good marketer is always in search of areas to boost the product image in the market.
A marketeer's responsibility is to make best usage of each customer's time and mold their opinion regarding the product or the service and using graphic design and communication is vital for this process.
Marketing assistants may or may not have graphic design experience in the industry and normally work directly under a leading role such as marketing manager or director but may also manage a marketing assistant or coordinator. Marketing officers are found in a wide variety of businesses.
Graphic Designers or marketing assistants that have a working knowledge of Adobe software do more than twiddle their fingers deliberating on which shade of green to use on the apple packaging for their client. Amongst all other digital strategies for captivating an audience, the graphic design stands out as one of the most viable options.
Many roles involving marketing now require some knowledge of using graphic design and the techniques and theories of this creative field. They create visually appealing ideas, using computer software or by hand, to communicate ideas that are usually associated with customers to either persuade, inspire, inform, and captivate commercial consumers. Graphic design has become more sustainable in line with business aims and goals.
Do marketing teams need graphic design?
Dress to impress. Remember this saying? Think about this: a consumer is likely to end up leaving your website or application if it fails to impress them within eight seconds and this is why good graphic design is needed for marketing.
When done for long enough, it directs customers to take action and spurs them to establish contact with your company.
More marketing departments, design firms and freelancers go out of business because of a lack of marketing their services than for any other reason. Others never achieve success for the same reason.
Marketing your business and making sure customers 'are coming into your shop' requires an understanding of how to communicate the benefits of your business to satisfy the needs of your potential customers.
What are the different ways to use graphic design in marketing?
Graphic design can really work wonders in the field of marketing. Using graphic design and learning to combine branding for instance with ways to expand your business consumer reach and improve your messaging through different strategies such as  SEO, videos, email marketing, social media and UX-UI usability are ways to deploy graphic design.
If you have ever flown with low-cost airlines such as Ryanair or Easyjet and used their websites to book your plane ticket then perhaps you'll recall good marketing usability. The chances are you were probably as consumers bombarded with lots of graphic designs and flashing lights and UX in their efforts to sell you various add-on services or products.
These days, it takes more than just graphic design and a pretty website to spread the word about your product or service- you need a strong website and strong branding together with good a clear marketing strategy.
The truth is that an exciting and punchy graphic design can put money in your pocket by focusing on visual appeal. Consider this,  if you find your website crashing despite constant upgrades, a graphic designer or web design can come along as your knight in shining armor and fix it while making the branding and UX-UI strong and profitable.
A study by the Design Council discovered that every £100 a business spends on design spikes their turnover by £225.
On the one hand, it is important to ensure your branding is consistent across your platforms of engagement such as social networks, websites, flyers and social media campaigns. Also, remember that websites like LinkedIn are ideal for growing your network and for spreading the word about who you are and what it is you do- so if you are a creative looking for graphic design freelance work then let others know about it.
On the other hand, ensure to spread the word about your business product or service and multi-platform approach that uses social media as this will help you to to reach audiences across different channels where potential new customers are hiding.
Networking and sponsorship is a way that can help your business through social networks which could extend the reach of your marketing and generate traffic back to your website. The driving forces on social networks are users engaging in conversations. Social networks can help you extend the reach of your marketing well beyond your website, and at the same time, generate traffic back to it.
Marketing and the field of graphic design are very useful skills and will undoubtedly help you be successful in any freelance business.
Why do marketing teams need to stay on trend with graphic design ?

Graphic design is fundamental for anyone considering a career in marketing since it helps in captivating customers' thoughts through beautiful visual communications. Marketing teams need to put together strategies and source consumers while also engaging them. This is how graphic design and marketing are coupled as two fields that overlap with each other due to their synergy.
There is something to be said that in today's ever-changing art world, graphic designers may at times find it a struggle to stay up-to-date with the newest design trends.
At Blue Sky Graphics we have put together a useful resource on some ways to keep up to date- check out.
We are big fans of podcasts especially those that focus on creative and since technological advancements are happening at lightning-fast speed and software that graphic designers use daily constantly evolves- listening to podcasts and Adobe updates is a good way to stay on trend. At the current moment in time towards the end of 2021 and beginning of 2022, some of the dominant graphic design trends offer opportunities for designers to update their brand's aesthetic, earn customers' attention, and unlock greater results. These trends fall into three overriding themes: socially-conscious design, conflict, and optimism.
Rather than focus on a typical routine, it's necessary for graphic designers to keep their eyes open to the latest styles and experiment with new design treatments to stay a step ahead of the industry- consider the three themes above.
Another way to stay up to date aside from Podcasts is to read books and magazines. Many young designers tend to throw away or sell back their textbooks once they graduate from a graphic design degree program, but it's important to always have books at your side. As a graphic designer, you should always yearn to find new points of inspiration and better plans of action for improving your designs.
What types of marketing are there?
Whether it's a bit of graphic design, engaging in public relations, PPC, digital marketing, search engine optimization and even web design— there are various types of marketing that work across many different channels.
Pay-per-click (PPC) marketing
Pay-per-click is an internet advertising model of marketing in which advertisers pay a fee each time one of their ads is clicked. It is used to drive traffic to specific websites or landing pages, in which an advertiser pays a publisher when the ad is clicked. Many businesses pay Google a fee for their ad to appear on the first pages. PPC marketing involves sponsored content in search engines, on websites and in many cases, these are the people who make sure a business's product or service landing page is at or near the top of search results by paying for placement.  Please note that not all adverts on the first page are paid for since a portion of search engine marketing is also  "organic" which is the result of longevity and SEO and PPC together.
Search engine optimization (SEO)
SEO also involves working with search engines, but by appealing to their algorithms instead of paying upfront for a burst of time at the top of the rankings. This is part of the "organic" side of search engine marketing.
Content marketing
"The difference between content marketing and other, mainly traditional, kinds of marketing is that content marketing isn't selling the products or services," says Raj Vardhman of 99firms.com. "Its main purpose is to bring value to customers and build strong relations between the brand and the customers."
Much like SEO (and often in tandem with SEO) content marketing takes buildup to become effective.
How will marketing benefit you with graphic design?
Complete a variety of projects that can be used as portfolio pieces to show potential employers and clients
Learn marketing and graphic design skills that will be useful in any number of jobs
Master Adobe Photoshop and Illustrator and use the programs for a variety of personal and professional projects
Set yourself apart from competitors by receiving a certificate upon completion
A logo is so much more than a symbol or group of letters. A well designed logo comes from a strong brand, which is the backbone of a thriving business. This course goes far beyond logo design by helping you lay the groundwork for your brand as a whole.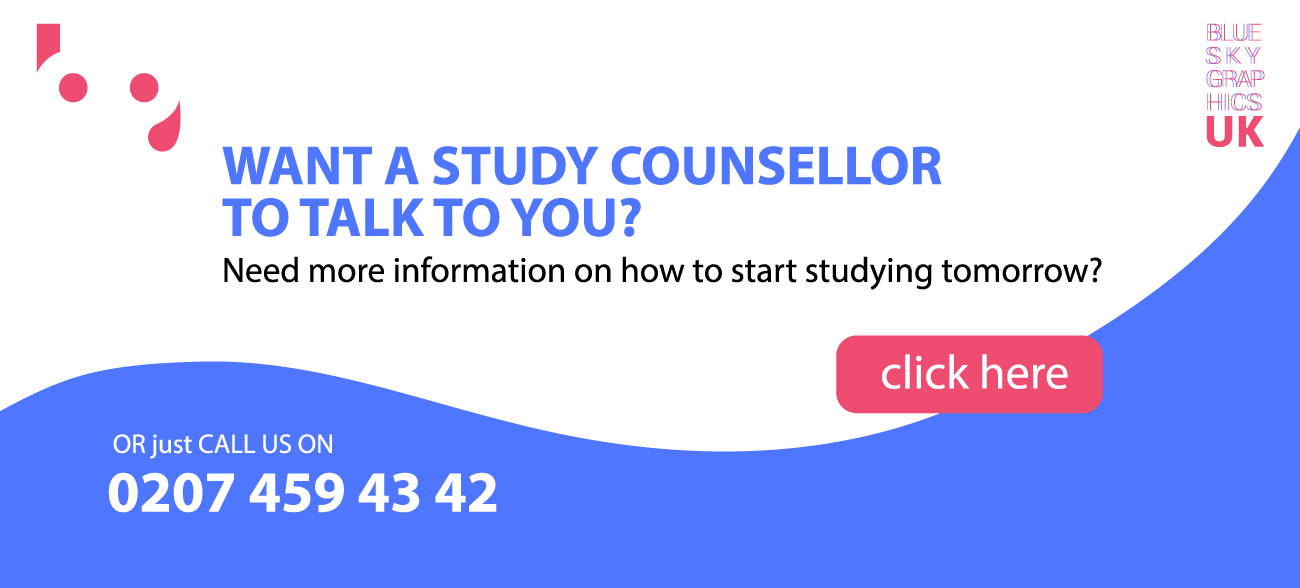 How do you become a Marketing Designer?
Marketing designers use the language of visual communication to craft persuasive marketing messages. Organizations of all types and sizes rely on marketing design to support their branding and win the attention of their target audiences. In this 100% online course you will develop your technical skills and artistic talent using marketing principles.
Whether you are a creative artist expanding into marketing or a marketing professional developing your artistic skills, this course provides the foundations for design in the marketing environment.
Marketing designers operate in a space where visual design meets persuasion. In the digital environment, this means they need to combine a strong grasp of visual design principles like colour, typography, and identity design with technical expertise in software applications such as Adobe Photoshop and Illustrator.
Is Certification Important for Marketing Design Professionals?
This course includes a certificate of completion indicating that you have completed a challenging course. In the world of marketing design, your portfolio is the strongest indicator of your skill and potential. This project-focused course is built around hands-on assignments that build your portfolio in areas like marketing concept development, retouching, compositing, illustration, advertising design, logo design, and corporate branding.
What Skills Do Marketing Designers Require?
If you work in marketing and need to know graphic design we suggest getting to grips with the following:
Get a good firm understanding of  Adobe Photoshop, the premiere digital imaging software for graphic and digital designers. Marketing people can make great posters and images with this useful piece of kit. Hands-on projects show how to select, colour, scale, enhance, distort, and manipulate images—or why not maybe just create them from scratch. Every designer must tame this creative powerhouse of a program.
Illustrator  and InDesign
Develop a working knowledge of Adobe Illustrator and InDesign, a designing software application produced by Adobe to create works such as posters, flyers, brochures, magazines, newspapers and books while Illustrator is the graphic designer's vector program of choice.
Fundamentals of Typography and Colour Theory
Look into the critical role of typography in graphic design- we teach this extensively on the 0110 Graphic Design Course at Blue Sky Graphics
Learn how to uncover the distinguishing features of different typefaces and creative applications of type. An assured understanding of typography is necessary for any visual communication project or as a Marketing Executive.
Logo and Advertising Design
Explore the philosophy and process behind designing a logo. You'll learn the importance of corporate identity and the different stages in a typical logo design project. Learn the rules of advertising design from both a creative and business perspective.
Branding and Identity
Develop necessary skills for designing logos, marketing materials, and advertising whereby you design or redesign corporate identities for both existing companies and newly established businesses.
Conclusion
Here at Blue Sky Graphics, we are one of the best schools for graphic design. That's not just by our own standards.
You'll graduate with a solid understanding of design theory, technical skills and an incredible design portfolio—essential for any creative career. No experience is required.
During our graphic design course, you'll learn in varied ways from experienced teach. If you think graphic design revolves around pictures and drawings, you're mistaken. It involves visuals that are adept at critical problem-solving through the use of imagery.
It is widely agreed that graphic design is needed and its the opinion of most digital masterminds as one of the essential elements in the digital marketing sphere because it assists the marketers to develop brand awareness and influence the decision-making process of their customers.
On the whole, it represents symbols, typography, colours, and images that contribute to the overall aesthetic of the message being conveyed. It follows certain principles, trends, and concepts derived from studying a target audience's psychology.
For instance, when a company is working on its landing pages, it must infuse catchy graphics. The landing pages must contain compelling visuals combined with a call-to-action (CTA), urging the audience to take instant action. Studies prove that the human brain retains and digests images 60 000 times faster than text. Additionally, 90% of the information transmitted to the brain is visual.
Graphic designs play an essential role in conveying the underlying message of your product or service. An effective designer can communicate your offerings in the shape of charts, illustrations, and reports. Remember that your concern is not merely profit-making. Instead, your target is to establish a reputable position for your brand in the market.
Looking to launch your career designing marketing or identity pieces for large companies or small businesses? The Marketing Design Online Training course focuses on helping you develop technical skills and creative artistry using applied marketing principles. You'll complete a variety of projects, including marketing concept development, retouching, compositing, illustration, advertising design, logo design, and corporate branding.
Graphic designers work to create a slick design with mobile compatibility to enhance your sales. Through quality designs, people are more convinced that your company will deliver high-quality products or services. Such impressions happen when visitors see a well-thought-out company profile with a unique logo design and business card.
Our course is geared towards making sure our graduates have the best possible chance of employment—we ensure that they have the skills needed to become a practicing graphic designers in the industry. Our classes are one-to-one and always have been ensuring you have the full attention of your tutor.