Digital Illustration 2020
Digital illustration is an application that can be deployed in several areas by specialist software tools to produce images under the direct manipulation of the graphic designer.
With advanced digital technology, the demand for illustrators has increased considerably. If you are new to this field and want to know the benefit or pursue it as your professional career, then read on as this article fill you in with the information you need to know about digital illustration.  Digital illustration is best thought of as an innovative graphic technique through which you can create original works of art and convert them into digital form.
Hand-drawing
Digital illustration has replaced the traditional need for hand-drawing and is, therefore, able to give more flexibility for new emerging illustrators to combine their skills and knowledge with all the advanced tools and software available to create highly attractive computer arts. You can use innovative image editing software and illustration techniques to create digitally enhanced images that become more realistic and accurate when completed. By creating unique art forms with the use of a computer, you can improve your ability to provide a better visual impact on artwork in less time.
3D features
You can use more advanced digital tools, including 3D features, to create three-dimensional models of life and nature. You can also manipulate digitally enhanced artwork so that it can be easily edited and edited. You can add or remove images, so you have better control over them.
An illustrator is trained with the knowledge to use of all the digital tools available today and is updated with new functions added day by day. They use graphics tablets and other digital functions to create amazing works of art. An illustrator can draw on the graphics tablet with a pen connected through the computer. You can also use a computer mouse to create digital illustrations. But in most cases, the pencil provides more control in the drawing than the mouse. Graphics tablets are also designed with better pressure sensitivity that improves drawing comfort.
How to Find Digital Illustrator Jobs on the Internet?
A digital illustrator essentially transforms ideas into visuals using 2D or 3D images. Given the large extent of illustrations across both print and digital form, it is easy to see why illustrator is arguably especially important. Illustrations can be seen in book pictures, comics, magazines, packaging, manufacturing, greeting cards, stationery, calendars, and much more. This scope of illustrator tells us that there is a huge demand in terms of trained and qualified illustrators. Technical illustrators can easily find a job online due to the variety of industries that need this talent. Job opportunities for the digital graphic designer are present in many areas including in video, web, and digital media advertising.
The film and video game industry are also rapidly exploring digital designs as a tool to improve the characteristics of its products.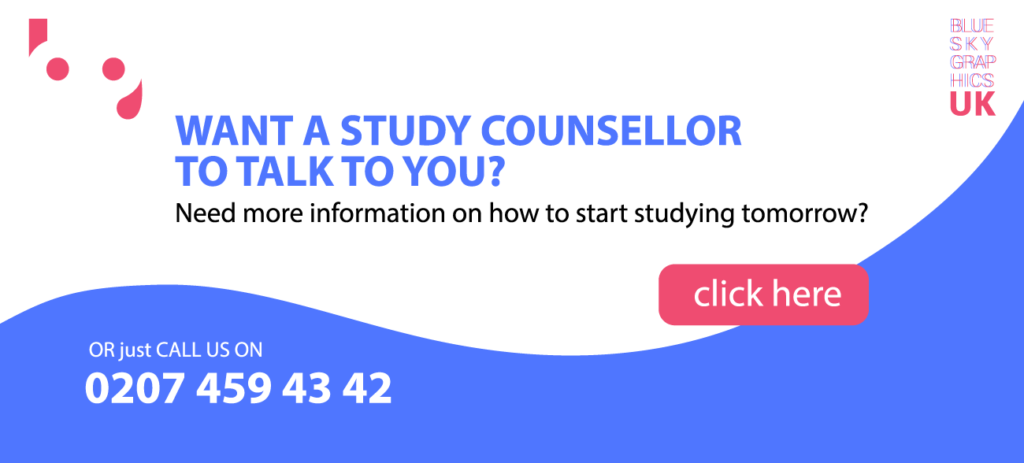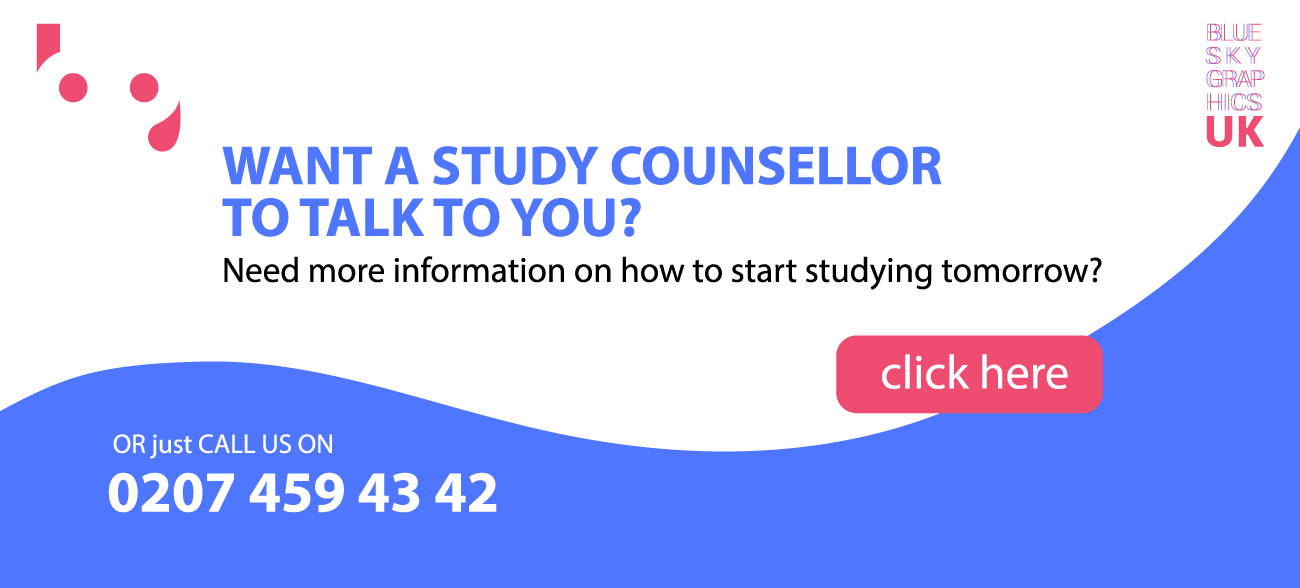 Key tips for finding Technical Illustrator work
Freelance technical illustrators must build a good reputation for establishing new business generation. If you want to have a technical illustration project that pays well, you must publish press releases to build your reputation, brand, and image as a designer. The best way to start is to charge a nominal fee for new orders or perhaps the first 20 customers. This will help you build your reputation as an excellent designer and create more referrals for you. Placing an ad on Insolve https://insolvo.com/ and other advertising sites would be a good idea. However, it would be better to set up your profile on different professional profile sites. This helps increase your Internet presence and is also ideal for networking with other professionals and companies.
This strategy will also help you develop your authority for your niche while increasing your network of links that point to your site.
Jobs
This means that while you manually search for a job, it also makes it possible for companies and individuals to find you. If you have time, join the online contest. Some companies browse these sites to find the right skill that matches their project. Freelancer https://freelancer.co.uk/ and People per hour https://www.peopleperhour.com/hire-freelancers are great portals where many digital and technical illustrators and graphic designers can find a job without having to create an account.
Digital technology software 2020
The next thing to do is create a sample of your drawing. Our advice is to design something that makes your target customers think you can fulfil their creative concepts. If you are targeting the textile industry, create a sample that is relevant to this industry type.
Later, you may realise that if you apply on job sites, creating an account and uploading your CV resume might just fulfil the criteria for data storage. If you have a website to put there, then it is it may be for backlinking.
Learn how to harness your writing skills
We advise you to learn how to harness your writing skills and provide new ways to allow those companies to find your services. It may be worth writing articles and submitting these articles to article submission sites for free. Soon, you will find your articles on other websites with a link to your website. The idea here is rather than finding a job which can sometimes be time-consuming is to let your potential new employer or recruiter find you by creating an opportunity for those companies to find it.
Digital Art and Explore Illustration
Digital illustration is big business these days. A quick glance at billboards, club flyers, or magazine covers should be enough to convince anyone that digital designer art has never been in greater demand, and its popularity continues to grow. Through recessions many companies continue to use their marketing budgets to advertise sometimes more aggressively.
But defining exactly what digital illustration is can be difficult. We all know what the words mean; however, the sheer number of ways in which illustration is applied makes it the most versatile creative arts and, as such, is quite difficult to pin it down.
Creative vision
With a creative vision and the right software, concepts can be articulated in an unlimited way; each style opens new doors for expression. The only crucial skill that ties it all together is the need for some innate artistic skill. You do not have be great with pencil to paper or be exceptionally good at computational art, but there is no doubt that most professional illustrators master traditional techniques. At Blue Sky Graphics our graphic design tutors set strong foundations to master the art of digital illustrations.
Vector art
It is not a big accident that vector illustration is currently one of the most modern and easily recognizable digital art disciplines. Characteristic spot colours and clean lines are easy to recognise and quickly grab attention, which, of course, makes the style extremely popular with advertisers looking to grab the attention of potential consumers. Plus, vector reduced colour palettes and scalable technology mean they are perfect when it comes to artwork for the Web. Vectors are also perfect for making logos as well given the ability to scale.
Created with precision by manipulating Bezier's paths, vector mechanics is based on mathematical rules that make them infinitely scalable without degradation. This feature is extremely attractive to illustrators as it enables images to be reduced to a tiny postage stamp or to a giant billboard (that could potentially cover Buckingham Palace), without having to redo them.
Vector shapes
Vector shapes are often produced with hand-drawn photographs or scans as templates, digitally tracing most of the outline and details as needed. Programs like Flash can even automatically create vectors by crawling on photographic or pre-sketched material, allowing image elements to be created quickly and with little effort. However, the real art comes from choosing what elements to bring to the digital image and knowing how to colour and organize the final illustration.
Keeping up to date with industry vector practices is fundamental and using online spaces like Behance is immensely helpful. Since digital artists generally spend hours in front of a screen involved in making their masterpieces, it is easy to isolate from what is going on around you. Styles are constantly changing, and trends that are in vogue can come and go at high speed, so keeping your finger on the pulse is vital. Not only must you have good business sense, but should act as a muse from which to draw ideas.
Mixing media Illustrator
While vectors focus on clean shapes, simple lines, and eye-catching chunks of colour, other illustration techniques take things in the opposite direction. Since Photoshop came to light in 1990, artists have been able to digitally manipulate photographic material and combine it with other visual ingredients. Then magic happened, and when the layers arrived with Photoshop 3.0, the stage was set for a form of digital imaging. In 1995, digital photographic illustration was born.
Ironically, the method of using scissors and glue to cut and paste photos into new arrangements is a technique that has always been popular with children but has now become the preferred strategy for many adult illustrators. This is primarily due to the software specialised, yet accessible and intuitive set of tools, but it also reflects the success that the strategy can have in trying to convey a complicated collection of ideas.
Drawing
While everyone knows Illustrator is the king of detailed mixed media illustration, less well known is the fact that it is also amazingly good at producing line art and comics. Skillfully neglecting the need for complex filters and effects, the hand-drawn and hand-coloured look is gaining favour with artists and art directors alike.
Due to the time-saving tools that Illustrator offers, professional comic artists are starting to use the software to colour their hand-drawn sketches and are bringing digital art to previously unexplored areas. Using a mix of hand-drawn and digital paint, new styles are emerging that are having a massive impact on the established illustration industry.
More real than real
But for many artists, recent advances in graphics technology have allowed software developers to accurately simulate real-world drawing and painting tools by modelling how inks, chalks, oils, and paints behave when applied to different surfaces.
Using random particles to create natural-looking strokes on simulated materials, you can now produce painted images that are almost indistinguishable from their handmade equivalents.
Digital painting
Digital painting is less of an illustration style and more of a literal possibility. In addition to further mimicking the traditional within the digital realm, it is also easy to learn and get started. In this way, having some experience with real-world painting is a clear advantage.
The technology behind natural media is so complex; there are only a handful of programs that can really achieve credible results. The most specialised is Adobe Illustrator and Corel, which takes the possibilities to the extreme by providing a variety of simulated traditional drawing and painting tools.  It even goes so far as to model the way watercolour paints behave when wet, dripping, smearing, and splashing. However, with the creation of a cunning brush and expert layer manipulation, equally exciting effects can be replicated in your humble Photoshop copy.
Why are pixels important for illustrator?
But while illustration software is advancing, it would be a mistake to think that the industry is focusing exclusively on overcoming the undiscovered limits of digital imaging. Amid simulated paintings, clean vectors, and elaborate photo collages, a revival of old-school pixel techniques proudly celebrates the humble beginnings of computer art.
Arguably, pixel illustration is where the whole shebang of digital illustration started, back in the days when computer screens could display a small amount of colour at low resolution.
Pixel design
Pixel design uses geometric rules that ensure that perspectives are properly maintained. A by-product of this is the familiar isometric view that is so common in this style of illustration but lends itself surprisingly well to conceptual art.
Pixel art continues to gain momentum, with an increase in the number of advertising and editorial commissioners seeking to capitalize on its retro-styled designs. The bold use of colour and scrutiny details also make it ideal for customers who want to attract a lot of attention, and its popularity shows no signs of slowing down.
What illustrations styles are best?
With so many styles to work with, there are entry points into the world of digital illustration. If you own an image package, then you have all the tools you need to get started. The disciplines we have delved into cover most of the styles that adapt to computational art, but who knows what some new illustrator will present tomorrow. The range of software, combined with the great diversity of human experience, means that there are limitless opportunities for individual expression.
What Can be Seen Beyond the Mind of an Illustrator?
Being touched with an image can make or break a deal and be the distance between selling and buying. Images are around us everywhere. A technical illustrator has the ability to deceive the eye in such a way that the viewer experiences pleasure and develops a great interest in representation. Drawing is a form of expression that deliberately transforms the visual image into a magical channel that would attract the attention of its viewers in order to advertise a product or communicate a message. The image actually creates a new sensory articulation environment with a unique meaning.
Visual communication
Fine art and drawing are forms of visual communication that have recently received so much public attention, especially in the commercial world. If you look where you go, you can see billboards and t-shirts with prints and image advertising about something. Visual art is a passive reflector of great concepts that are fast becoming the primary channel through which people gain first-hand insight into a product. The images create a third meaning that could be unique to a certain viewer in their own context. As the digital illustrator's mental images transform into print, they make a lot of sense in some things. The images help readers develop meaning by looking at the drawing the same way they read the text.
Visualizing from a drawing
Visualizing from a drawing is a form of psychology that really works in people. Visual images are narratives taken from your own experiences and based on your identity as a person. They reveal the most intimate thoughts and feelings of a digital graphic design artist. Although the meaning of the images may differ from person to person, visual images are works of art that are always open to individual interpretation. The images represent the concept of reflection in action that, at some point, communicates the experience of an event. Visual art creation is the result of neural processing, which is a kind of routine of active input, construction, and reconstruction of different images. This complex and creative process works with highly efficient brain feedback that converts current insights into printed images quickly.
Technical Illustrator Perception about Digital Technology Updates
Graphic imaging today has gone digital. Although the use of a computer is very helpful, most technical illustrators have not really adapted to the use of digital technology. For some technical illustrators, digital technology encourages them to manipulate and create images with results that were unthinkable decades ago. Although the software is easy and user-friendly, it is very powerful and has helped many creative professionals establish their own technical illustration styles. Many marketing specialists for digital technology have been innovating and modifying older software to help hobbyist technical illustrators.
Most digital technology is now designed to help home users create images professionally.
Skills
Many digital illustrators are now increasing their skills using a variety of software and moving closer to a commercial digital technical illustration. Now they are creating their own visual images, discovering their own visual languages, and then publishing the work on the web, which is very logical to increase the customer database. Technical magazines now offer creative and technical advice on using specific software. The topics and readers are comprehensive and offer easy-to-read, step-by-step tips, tricks, along with examples of images from well-known professionals in the industry.
Technical illustration
However, for many professional graphic designers alike the secret to making the best technical illustration and graphic images is to artistically combine digital and traditional styles in a subtle way. Changes and developments can occur with cultural changes, new approaches, new visions, and new styles. The digital technology revolution has given way to creativity and great ideas. However, like any other software, one needs the help of friends to explain certain features and guide him when he is actually using the software. There are times when the image simply disappears from the screen for no reason, and you need to redo everything. The challenge here knows what works and what doesn't work in different software. Anyone with a computer and an interest in drawing or drawing can easily do a home study. In this competitive world; it would be difficult to expand and improve your drawings without the use of digital technology.
What are the Main Benefits of using Adobe Illustrator?
Illustrator is different today. Professional artists are increasingly doing their work in computer software, even if they can conceptualise art by hand. That is where Adobe Illustrator Exchange comes in. Adobe Illustrator training will help, but sharing Illustrator has benefits that go much further.
Adobe Illustrator Exchange comes
1)      Downloadable
The number of downloadable resources that Adobe Illustrator Exchange has is considerable. It is convenient as you can download files to use with a large number of different types of illustration software.
For example, the Illustrator exchange has:
Brushes
Styles
Samples
Symbols
Plug In
And much more
Anyone who has tried to make a digital illustration using their computer could tell you that the more individual drawing tools you have, the more range precision and attention to detail you will be able to create within digital scripts.
Each individual item within the exchange is rated 5 stars so you can determine how other users view that particular tool. The exchange also has tutorials available to help you learn any particular software or technique in the illustration category. Plus, scripts and samples can make it much easier to illustrate any particular project you're working on quickly and efficiently.
Methods
It is because they tend to be more reliable than other methods due to public supply. It makes more sense to trust large numbers of users like you, rather than review sites that may or may not be corrupt. It is also an effective way to ensure that any particular tool is legitimate and in no way dangerous.
2)      Limitless access options
The best benefit of an exchange is a large amount of access you have once connected. For example, there are many featured downloads that give you many different options.
An example of this is blank t-shirt templates that allow you to print the particular design you want. There are also world maps that allow you to make your own designs and use them freely for whatever purpose you must deem necessary.
3)      Various licenses
The software and tools available have different types of licenses, depending on what you need. Some of them are completely free for as long as you want. It is important to have software that is free to use in any situation since some situations really require it. Teachers, for example, will use the software in the public sphere and need a completely free option to avoid paying additional license fees.
There are more advanced options for the software and various tools that give you access to skills you wouldn't otherwise have had, if only for a demo or shareware.
4)      Examples
An example of something you can find in the exchange is free dog silhouettes. These are shaded representations of various types of dogs and a dog walker and are found in the featured section of the site. They are available for Mac and Windows.
Illustration of Children's Books
Good illustration finds some of its best application in children's books. Young people always have fun with pictures and cartoons for kids, and therefore the books that are intended for them are always full of cartoon illustrations.
Draw cartoon characters
If you like to draw cartoon characters, you can convert your talent to become a professional cartoon illustrator and earn by working for a company that publishes children's books. Since colourful images appeal to children more than the content of the story, cartoons make them easier to understand and read without the help of their parents. With the help of clear cartoon illustrations, anyone can illustrate things more precisely so that anyone can understand it with an instant glance. You can face children's favourite cartoon characters, and you can add emotions and moods to them for the little ones to absorb easily.
Most people confuse illustration with drawing and painting. But in reality, illustrations are the artistic representation that complements whatever theme or story it comes with. In addition to having its own existence, an illustration focuses on content and not just image. Therefore, when creating an accurate illustration, you need to make sure they are able to get the message across in the right way to get you to the point. When clarifying texts and content, illustrations created for children's books should be absolutely engaging and engaging so that they easily grab children's attention.
Illustrations
Illustrations are actually simple tools for students to understand the content of a book. At the same time, illustrations are also capable of cultivating students reading habits. They can learn the colours of animals and different things in nature from illustrations that cannot be obtained from the words of the story. Digital illustrations are not only limited to children but are also part of movies and graphic novels for everyone else. They are accompanied by digitally enhanced features, such as 3D viewing, that offer a better visual impact for viewers. There are many features that can be included today to enhance the appearance and appeal of today's illustrations.
How to Become a Technical Illustrator?
Specialised illustrators use various innovations and cutting-edge programming to achieve a splendid visual effect on their intelligent thoughts. Specialised delineation is a relevant field in different regions. You'll find an Illustrator who specializes in regions like urban organization, video creation, engineering, car structure, and a few more. In case you need to be fruitful over there, you should choose the professional field that most intrigues you. The moment information, intrigue, and innovation are consolidated, you can locate an expert Illustrator specializing in yourself. You must become a pioneer in the field of your enthusiasm instead of choosing any one of them, as you need a specialised artist. In case you are considering how to become a specialised artist, this article will provide you with all the important data you are looking for.
Advanced education
The underlying rhythm of the excursion is covering the specialised or instructional capacity required. The initial step required is to acquire a four-year college education in visual computing. The elective courses for graduation must cover all the essential highlights in the advanced scheme, specialised composition, along with a three-dimensional course in structure. After obtaining advanced education, you should also become familiar with some animation programs that will greatly assist you in your calling. Knowing the movement will help you put your effort into drawing moving images when necessary.
There are various fields of expertise to navigate. You also become capable of one of the specialization skills that intrigue you—currently looking for good opportunities to start your profession as a specialist. Since work experience is an incredible credit to becoming a skilled artist, you can augment your great work experience by working as a freelance Illustrator.
Technology Makes Way for Elegant Drawing Online
Digital technology gives way to more elegant and drawing online – how do you create high-quality drawings more effectively?
Putting design ideas on paper for other people to enjoy means that graphic designers should draw and capture the attention of their audience. We do not draw because we feel that what we draw is good for us. However, if we do not take into account the needs and requirements of our clients, we only have to appreciate the final results of our sketches. If we want to make money, do some research on the latest trend? However, it is one thing that our thoughts may be important, but we cannot argue about what the customer wants. We can't make you like something that isn't appealing to your tastes. High-quality drawings for a digital graphic artist and technical illustrator actually mean creating images that ultimately capture the eyes, including the pockets of users.
A digital graphic designer perceives the world a little differently.
Digital software
Digital software can be used to manipulate visual images and improve the quality of the output. Many freelance digital illustrators have switched to using digital technology and are only trying to work on their own styles of technical illustration. Recent developments in technology allow amazing new tools in the hands of graphic artists and digital designers.
As you can see, several older digital technology software on the market have undergone recent innovations and updates to help to aspire, and amateur graphic artists produce better images and print results. Most of the technology now generally produces professional and better results. We learn how to use the functions of the software and improve our skills, creating images every day.