What Do You Need To Become A Graphic Designer?
When you consider graphic design, what comes to mind? Is that a drawing? A book jacket? How about a well designed poster? These are just a few of the most often invoked mental images when individuals are questioned about graphic design. None of these pictures, on the other hand, accurately depict graphic design. Paintings, books, and posters are all examples of graphic design "outcomes" or "mediums." When you do a search for a graphic design idea, you are more likely to come across an unhelpful general definition.
How is Graphic Design Defined?
Graphic design is the art or skill of integrating text and images in advertisements, publications, and books. This is a respectable description, yet it is devoid of significance. Graphic design is a specialised field, but it is not limited to advertisements, periodicals, and publications. Graphic design may be physical, interactive, or a combination of the two. Due to its abstraction and simplicity, graphic design transcends the simple process of combining text and images.
Visual communication
Graphic design is dependent on visual communication with a document. Each project on which a graphic designer works will have a distinct message and desired result. The message may be intended to give information, elicit thought, promote a product, or even to spark meaningful debate. Graphic design is entirely up to you. It is about conveying an idea effectively via visual storytelling. While this may seem simple, it requires problem solving, collaboration, dedication, perseverance, and, most importantly, a clear vision of the project's desired result.
What skills will you get via Graphic Design?
Graphic design is a kind of communication. Designers may do this manually or via the use of computer-aided design tools. They do this by using interface ideas to make products more appealing to the customer. It is a simple method of communication. To train as a graphic designer, you may study design basics. A graphic design education is only for the purpose of incorporating design concepts and principles. Blue Sky Graphics offers one of the most comprehensive graphic design courses available. We teach all of architecture's fundamental concepts and components. Classes in technical graphic design may cover the following topics:
• Graphic design principles
• Graphic design elements
• The importance of typography
• Colour theory and colour psychology
It is essential to give a thorough knowledge of architecture's ideas and rules. After mastering the fundamentals of visual design, functional experience remains very valuable. Students may learn about new design tool iterations. Understudy for practical abilities would be accomplished via assignments and class projects. Our graphic design course also includes instruction in Adobe Photoshop, Illustrator, and InDesign.
In terms of WordPress and Elementor, they are taught as part of the web design course since they are critical components of website creation.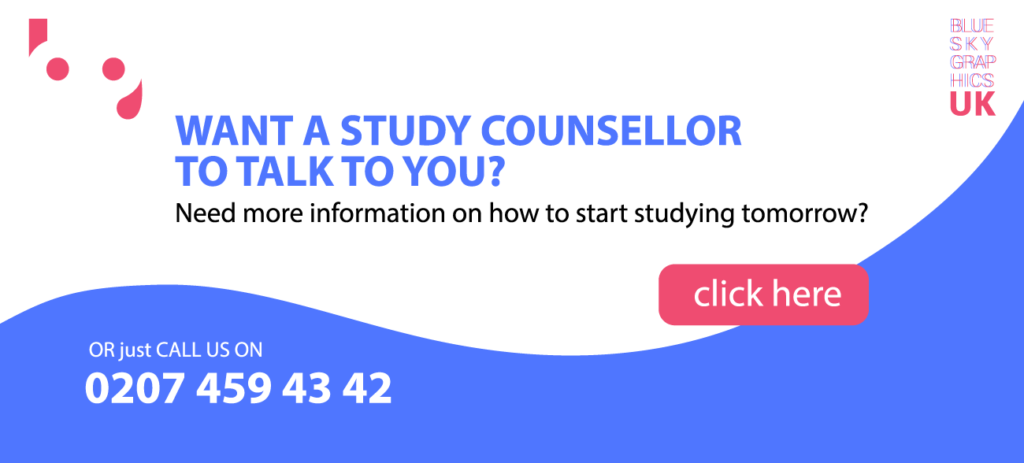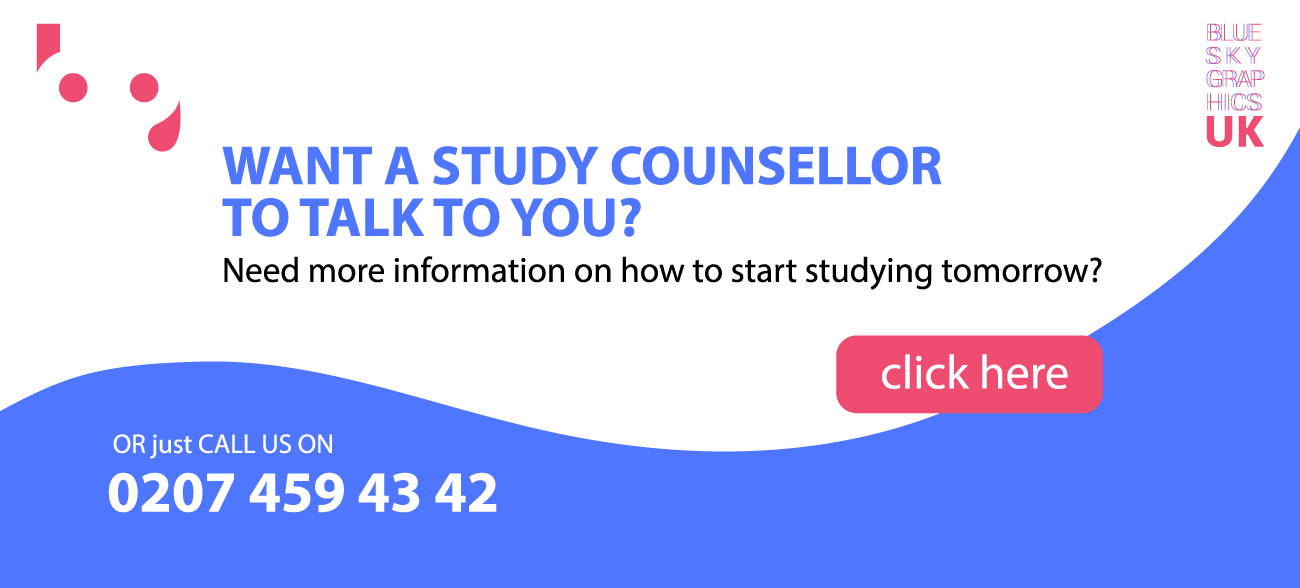 Individualized Instruction
There are just too many students crammed into conventional classes, surrounded by thirty others and receiving little attention from their teachers. Students often exhibit reluctance to engage with their instructors, exhibit tardiness in the classroom, and fail to comprehend the material.
However, Blue Sky Graphics' one-on-one online schooling method enables students to learn more effectively, grasp more material, remember their course work, and truly love learning. One-on-one learning partnerships empower students to take ownership of their studies, voice their needs, and get the individualised attention necessary to succeed.
Creativity Education
The majority of individuals that choose graphic design are born with an inherent sense of creativity. At Blue Sky Graphics, our instructors strive to facilitate the learning process by improving your skill set and creativity. The difficult part begins when you enter the inventive phase of developing new, innovative, and possibly revolutionary ideas. With sophisticated programmes, such as Adobe Illustrator and Adobe Photoshop, it is easy to get entangled in devices that often complicate matters.
It is a good practise to begin a project with an HB pencil. After a few initial drawings and scribbles, it is time to construct the designs on the computer, focusing on developing a coherent template with effective font, colours, lighting, diagrams, and negative space.
A defining aspect of graphic design education has been the emphasis on creativity. The psychological aspect of creativity and its significance in graphic design education have received little consideration. However, research has shown that the psychological component of innovation must be better understood in order to foster creativity in graphic design education.
Career exploration in Graphic Design
After completing the graphic design course offered by BSG in the United Kingdom and receiving your diploma, it is time to put your skills to work. As many graphic designers do, you will contribute significantly to the development of many companies worldwide via your portfolio.
With your newly acquired knowledge, you may create marketing templates, such as logos and other drawings, that marketers utilise to engage their target audiences. Additionally, you may be tasked with creating templates and organising other materials for a variety of multimedia and print publications.
Additionally, you may contribute to the following types of work:
• Brochures
• Business cards
• Web Design
• Packaging of products
• Newspapers
• Infographics
• Images for social media
• Reporting and presentations
Branding and Graphic Design
Branding is concerned with the perceived look and emotional response to a business, its products, and services. Additionally, it represents the conversation that customers have with one another about the company and how it spreads.
Hours are flexible: as long as you reach clients on time and meet deadlines, you may work 'til dawn' and sleep 'til midday.
Identity is a term that refers to the visual tools used to represent a brand. Identity schemes are a collection of visual components coupled with style guidelines that serve as a foundation for the company logo's coherence and reliability. Stationery, commercial material, advertising, signage, messaging, and multimedia endeavours are all examples of visual devices that utilise brand characteristics and design standards.
Graphic design is creating a graphic representation of what a business is about – its core principles, purpose, and method of operation – that demonstrates the company's best characteristics.