What Are the Leading Graphic Design Courses?
Graphic design is a career that is interesting, thrilling and demanding. One may also make a living from one's own skills and abilities. It is also a good way to share one's own thoughts and imagination. There are so many web artists all over the world. You may have met someone who is a graphic designer in your area, but apart from the projects he works on locally, he could still be involved in freelancing with jobs coming from various areas abroad. The vast world of design inspires more people to be a graphic artist.
Tips for Beginner Graphic Designers
Boost the capabilities of graphic design
If you are only new to a certain area, you will need to improve yourself further to excel in the field. You just have to keep in mind that there are so many other designers who are fantastic as well, and that you have to be much better so that you can get assignments and contracts. You can develop your graphic design skills in a number of ways. If you are already good at any aspect of design, you can improve it, and you can also start learning new design skills.
Devote time for your career
Since you have already selected the profession you desire, you have got to invest time on it. Take the time to make your own projects. By doing that, you will learn a lot, and you will be able to grow your design skills. And if you do not have a project to focus on, consider creating a few items so that you can play with various strategies and designs. Remember: the preparation is fine.
Take criticism positively
Part of the change is the constructive understanding of criticism for the work. After the design, you let your friends and peers try it out so that they can provide their suggestions and suggestions. Do not be insulted, no matter what they say. Listen to see what you can do with their remarks. At the end of the day, you will be grateful that you have listened to them, and you will still see the good impact that this gives you and your career. Do not take feedback personally, since it is just intended to make you become a better designer.
Work with an open-mind
It is really important to stay open-minded in every undertaking. Doing that is going to give you so many advantages as a designer. This could be really useful for a newbie. Without an open mind, one will not be able to change and accomplish his goals. Open-mindedness may lead to more awareness and to keep up with design trends. This helps us to be tolerant and equal to a range of concepts, taking each one in a constructive direction.
Learn the graphic design tools
For their work, artists use various modelling methods. There would not be a good production without it. These methods are friends of the artist while working. One needs to make sure they can work along with them. This will include Adobe Photoshop, Adobe Illustrator among others. One has a range of options about what tools and technologies to use in designing. It is also important to have knowledge of colours, typography and other design aspects in order to achieve a successful performance.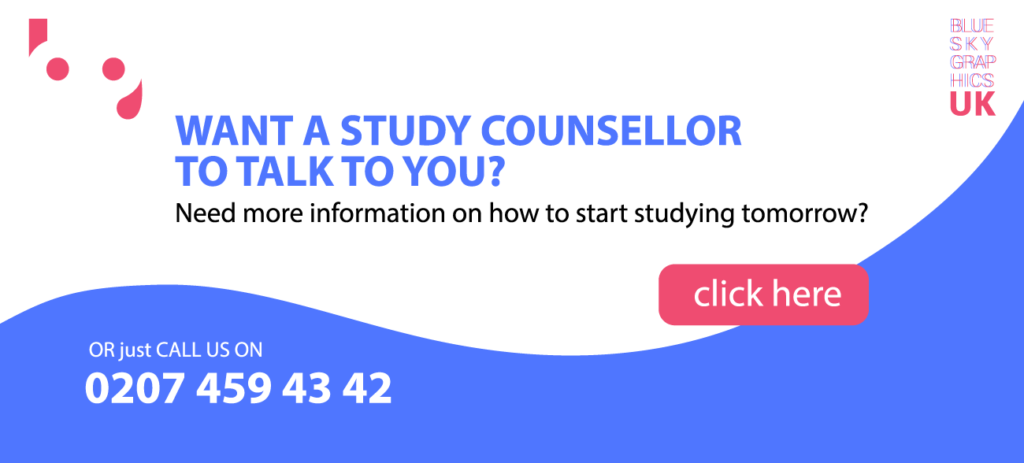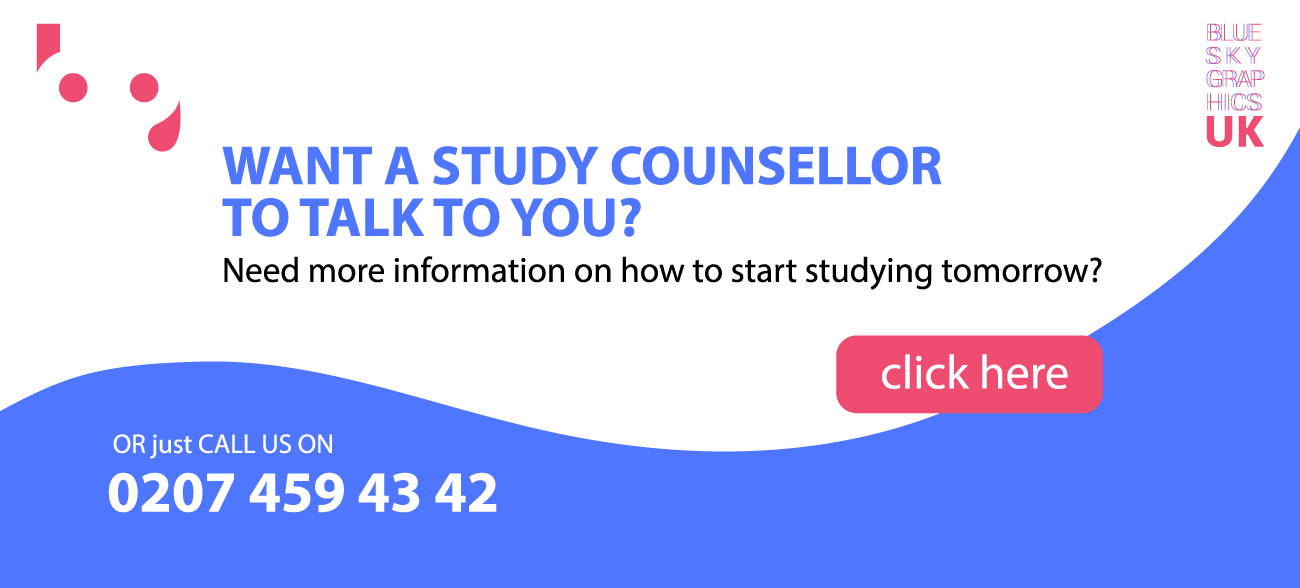 Ask questions
You learn new things when you ask yourself. If you do not know something, do not be afraid to inquire, and if you do, you will not get answers and responses to a lot of problems. You can enter online communities where users can ask questions and get answers from other designers. If the question is, What Are the Leading Graphic Design Courses? Then Blue Sky Graphics is your answer!
Learn how to deal with customers
It will also be important for you to learn how to treat customers. This is one secret to progress in your career in graphic design. Read blogs on it, or speak to other professional designers about what they are doing to get a job, or what they are doing in meetings with customers, how they are coping with challenging clients, and others. Learning this will help you prepare for the corporate world of graphic design.
Learn from your peers
One way to get good designs is by looking at other people's jobs. There are so many design portfolios and websites that you can get ideas from. Try to see how they are working and what methods they are using but do not copy it. There is a distinction between actually being motivated and copying.
Adobe Photoshop vs. Adobe Illustrator for Graphic Design
It can be a challenge to recognise and pick the right graphic design tools if you are a newbie. It is also vital to know the variations between the various graphic design applications. It is also important to consider when and when to use them for different tasks.
Photoshop by Adobe
Adobe Photoshop is a raster graphics editor. Photoshop is one of the most common software for graphic enthusiasts. It is favoured for its ease of use and speed over its rival. It will create the right designs and prints according to your needs and wishes.
Illustrator by Adobe
Adobe Illustrator is a vector graphics editor. Illustrator is a graphic design programme used in vector art to construct symbols, typography, logos, drawings and even complex illustrations.
Photoshop is for manipulating pictures, and Illustrator is for making images.
Photoshop features and when to use it
• It is easy to use
• Excellent editing and transition
• Covers a wide variety of gadgets
• Creativity free-handed
Photoshop is basically used to improve or modify a file. It also helps you to correct errors such as re-touching, deleting errors, inserting a border, etc. Easy and simple vector art can also be updated. If you are struggling with raster-based graphics, so Photoshop is the way to go.
Features of the Illustrator and when to use it
• Act on every scale (up/down)
• Build creative text design
• Collaboration of other software of the Adobe family
• Creating dynamic forms
Illustrator can be used if you choose to build or construct an image from scratch. It has tools to put your designs to life, even though it is a complex artwork or illustration. It is ideally suited for producing logos and designs with flat borders or without issues of resolution. Illustrator is also useful if you need to work on projects with zooming capability. It could be an outstanding alternative to make brochures or annual reports.
Photoshop and Illustrator are separate graphic design applications. One is to make an image, and the other is to be changed or modified. Both will incorporate plugins to boost their efficiency and produce improved results. It would then be wrong to judge one better than the other since they are distinct. Graphic designers should select either according to project criteria and not dependent on common views.
Composition in Graphic Design
The proper composition of visual elements not only provides visual stability, strengthens mood by composition and produces order that avoids visual chaos. In their work, designers use compositional rules to make the reader join their work and encounter a relaxed but thrilling, quiet yet fascinating design world.
For example, a magazine designer creates a grid and adds an order to typographical elements that create an intelligible hierarchy. This template system is represented in various ways, in pages and spreads, from problem to issue. If the organising structure is flexible and planned with consideration and scope, it can be used to create innovative and enjoyable layouts that stay faithful to the rules laid down for the overall system originally developed. Organisational standards shall define a basis for design without specifying the final outcome.
Alignment
Alignment refers to the alignment of the top, bottom, sides, or centre of the text, composition, or grouping of the graphic elements on the page. Sometimes the template composition involves a grid where the orientation of the text blocks is determined by the design of the grid columns.
Usually, horizontal orientation involves flush left (also referred to as left justified or ragged right), flush right (also referred to as right justified or ragged left), balanced, and completely justified. Vertical orientation of the typography is typically related to the baseline alignment. A simple grid exists in digital software that is intended for type layout which is the invisible line where font characters are placed.
Emphasis
The focal point of the composition attracts the eye to it before the eye interacts with the remainder of the visual detail. This is called focus which is done by making the eye pay attention to a single aspect.
Focus is created in graphic design by having only one focal point and specifically highlighting it by positioning the components on the page in places where the eye is automatically drawn to the right entrance into the work. Designers depend on additional compositional concepts to help the hierarchy of compositions, such as comparison, repetition, or movement.
Contrast
Contrast is a visual device that enhances the unique character of the two items that have been combined. Contrast supports the composition by providing focal points which brings vitality and dynamic range to the composition. By using analogy, we can differentiate the characteristics of one entity by contrasting differences with another. Any approaches to establish differentiation between the design elements include the use of contrasting colours, proportions, and forms.