Web Design and UX UI Design Courses Cheltenham
Web design is a tool for communicating ideas in art and technology. The designer uses various communication methods to convey a message from a client to a broader public. The main methods are image and typography. So if you dream of being a designer, you are on the right site! With some knowledge about our courses regarding web design, UX UI design and our teaching techniques, we will show you how to turn your dreams into reality.
Why Blue Sky Graphics?
There is no argument that online Blue Sky Graphics courses are one of the best online design courses for newbies and advanced graphic designers alike. What's the reason? Since we offer various things.
Every student gets the individual attention they need, and thanks to our one-to-one classes, which is crucial when learning a complex field such as Graphic, Web or UX UI design.
The core of Blue Sky Graphics' online design program is the 3Ps that are 'Passion, Proficiency, and Professionalism' which is why you can put your faith in us with confidence and no longer wander in search of a trusted online graphic design course as our helpful courses have got your back!
UX UI Design Course
UX UI design course is an advanced course that fits those who already practice graphic design. It includes the use of the Photoshop, XD Adobe, and Illustrator software.
The primary aim of a UX project is to improve the user experience on each device or programme. It's about making a customer friendly web site where everything is available to the user and managing the software isn't too difficult. It is used to boost productivity, efficiency, user experience and fix barriers and problems associated with customers.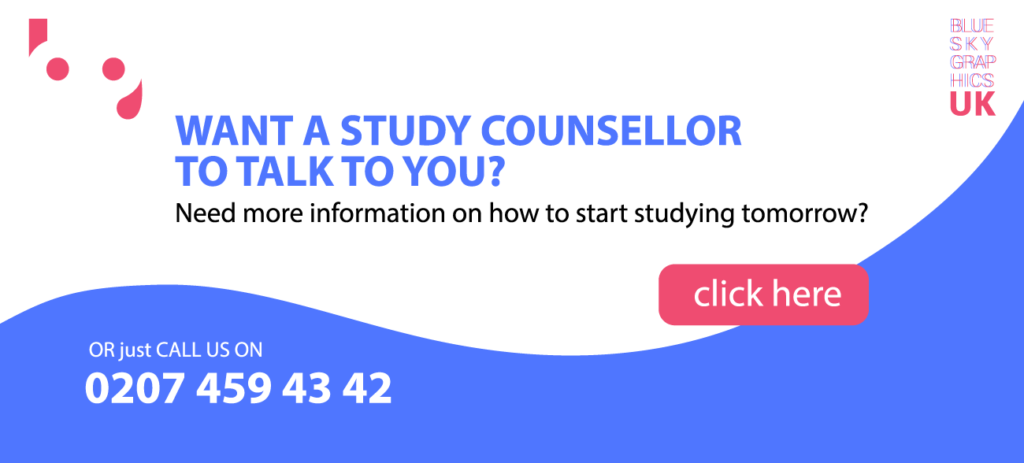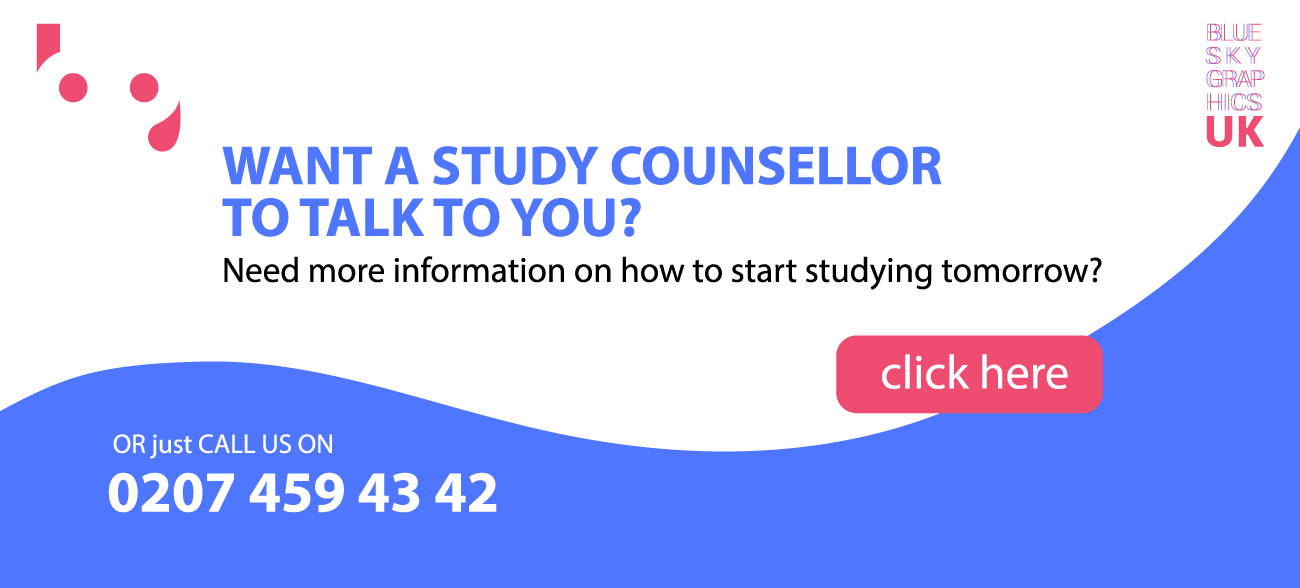 Web Design Course
This course aims to incorporate the principles and their application in Web Creation. The only prerequisite of this course is to be properly educated in the field of graphic design. Many students who take the web design course already seem to come with prior experience in graphic design. This is because it's fairly difficult to learn web design without understanding the basic principles of graphic design.
We will show you how to work by incorporating frameworks, digital models and their overlaps in website design. You will need to plan a list of other websites during the course on Web Design, where you can create content during the course. The website design explains everything about the language-of the website, how it looks and how it operates.
There are certain web design features that you need to bear in mind when designing your own website. Use of a simple-to-interpret font that complements the website design is critical. It is also important to concentrate on colour compatibility with your brand and the message you want to convey when choosing colours for your web.
What Will You Learn from This Course?
It can be overwhelming to go from a blank page to a finished website. During this course you will learn about the big steps involved in web design. You will learn about collecting knowledge, testing new solutions and iterating on a plan. Upon the end, you will have the foundation you need to begin your design journey.
The course shows you how to study and work in web design, graphic design, colour theory, home pages and internal websites using XD Adobe, Elementor and WordPress. The course on web design expands beyond practical to include theory of web design and its applications, and website graphic design activity.
However, training in graphic design is mandatory before taking this course because the study of web design without understanding the basic concepts of graphic design is relatively difficult.
What Role Can You Play as a Web Designer?
Web designers can work for themselves, from self-employment to partnering for big corporations. You start your private label by taking online courses with your skills and perfected concepts.
By being educated in this area, you can be a web developer, creator, senior web analyst.
Graphic professionals are expected to design websites and produce numerous visual images for site owners to convince them to buy their goods and services. There are some things you can do for artistic projects in your own home. If they choose to do so, graphic artists can either continue with a project-based approach or increase the work size.
WordPress
Here you can open pages and insert elements of graphic design from other web design programmes. You can connect pages to the home page using WordPress, design landing pages, including pages designed for other programs but which can be transported and installed in the WordPress app. Using WordPress, you'll be able to decide the search engine settings that help promote your website in its organic form.
Elementor
Elementor is a WordPress building drag-and-drop website. With a visual editor, this plugin lets you create beautiful pages. It is designed to quickly create interactive websites. This WordPress plugin is a complete solution that allows all aspects of the web design to be managed on one platform.
Elementor is an efficient tool to create anything from your whole website to particular landing pages. Sales pages, promotional pages, and even customized forms are available. This platform will assist you in designing every page on your WordPress website that you can imagine.
XD Adobe
The name XD remains for Experience Design, which says what you can do with it: Design Interactive User Interfaces. Designs can be worked out and made directly interactive by a prototype.
Adobe XD is a powerful app used by UI / UX designers, web designers, mobile app designers and product designers. It has some intuitive functionality that reduces one's working time. The greatest advantage of XD is the combination of design and prototyping.
You've set up some transitions that you can see and improve. A major key step forward with XD prototyping is a live preview. This is like a second screen, previewing your prototype directly. If you make changes to your designs or transitions, it immediately previews your changes.