Web Design and UX UI Design Courses  Middlesbrough
Are you new to the field of design? Maybe you find the work done by graphic designers and web designers to make websites as they are, very intriguing? Or the whole concept of creating graphics makes your mind wonder how you can enter this great field? Well you have made it to the right place as in this article I will guide you how you can enrich yourself in the field of web design and UX/UI design.
One-to-One Class Structure
You can now study at your own pace with our experienced tutors in a comfortable environment. New technology is what makes every minute of the day count. Handheld devices make learning resources easy to reach while traveling, or through work breaks. Make sure that you pick the best system according to your personal lifestyle and your learning needs.
Our classes are available every day of the week beginning from 7.30am until 10.30pm. This gives you ample of time to manage the rest of the work and study whenever you want.
If you are seeking jobs to afford your tuition fees while studying or you are now employed and searching for studies that lead to a career change or advancement, mixing job and studies is an important decision that will significantly affect your future.
Distance-learning solutions are very common because they are portable. Our online lectures might be perfect for people who cannot manage to take some time off from their busy schedule and go to school to learn a new skill.
However, if you feel you are not motivated enough to keep up with online classes without a strict schedule then you may arrange your activities around the studies. It will give you the impression of being enrolled in a typical classroom as a student and help you perform better.
Common Mistakes Web Designers Make
We believe that with practice you can achieve perfection but we all need a little guidance sometimes. So with the aid of our courses and tutors, you probably know what makes a good design. Now let's look at some common mistakes graphic designers make but you can avoid!
Filling up all the white spaces
Try not to fill in needless elements to the template. If there is a white space in the logo, it's all right. In reality, it's always a really positive thing and mastering 'space' is a key design skill in your work. Thinking of space as a very useful design feature that can be 2d, 3d, negative or positive, helping to make the product look much lighter, easier and appealing!
Choosing the Wrong Font
This one will make or break your contract. It is really important to select the correct typography pattern that 'goes along with' the colour and overall style. Unfortunately, modern designers wind up using the wrong font type and style in the process of being innovative and imaginative.
Here's something to help you get going in this department – restrict yourself with the font families you're using on one product, be vigilant with the font weight and fit the brand message's sound with the text. To others, font is merely for visually distinguishing messages, but for the consumer, it is more about adding charisma and action to their brand.
Getting Education has never been this easy!
Today, with the use of software development, anyone with the right eye for art who can use a computer can leap into web design, all thanks to online courses such as Blue Sky Graphics here to facilitate you. You can let the computer assemble the images in an aesthetically pleasing way, which is why home graphic design is a great online part-time job.
So sign up for our online courses now provided anywhere in the UK! And educate yourself with advanced skills.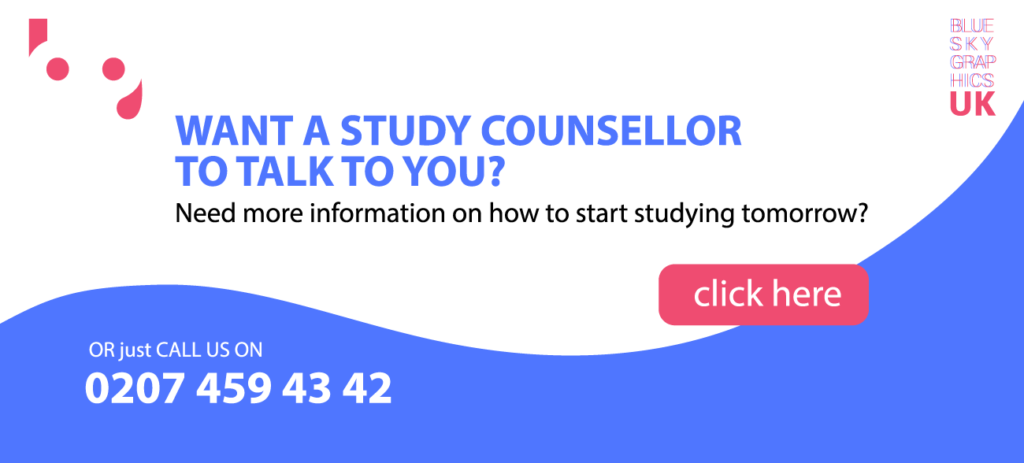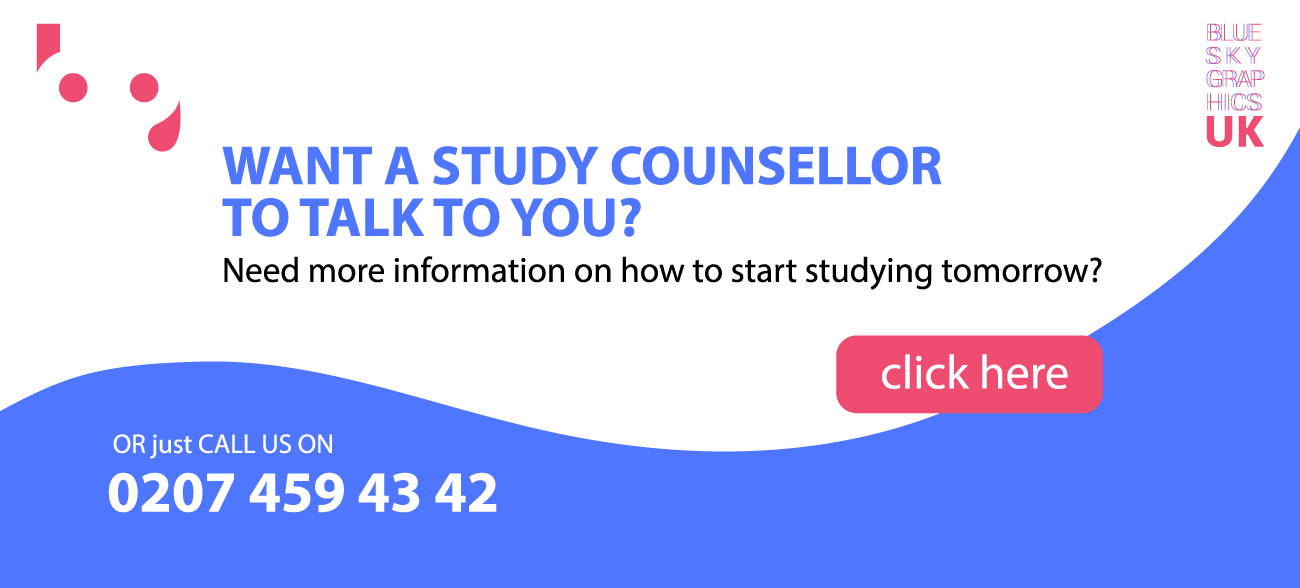 Our Tutors
Our tutors believe in the 3 P's – passion, proficiency and professionalism and wish to pass on the same attributes to their students. Successful tutors develop strong relations with their students. They play a role that is distinct from parents, and this places them in a special place to support students. Personal relationships are central to student success — the more attached a student is to his or her teacher, the more trust and gratitude the teacher generates, which are important ingredients for studying well.
Our tutors conduct thorough 90 minutes' lectures for a better understanding of the subject and are always ready to assist you with any query you have related to graphic design. We know just what our students need to do and aspire to be a designer, a good one too. Hence we set up assignments (and there is a decent bit too) and we have high standards.
What is WordPress?
WordPress is an open-source, online website creation tool written in PHP. It's possibly the simplest and most efficient website content management and blogging program (or CMS) in operation today. Here are just a few examples of the types of websites you can build with WordPress:
Blog
E-commerce
Business
News
Photography
This is used by Blue Sky Graphics to teach you the creation of a new website.
What is Elementor?
Elementor is a page creator plugin that replaces the standard WordPress editor with a live frontend editor, meaning you can dynamically generate complicated templates and develop the website live without needing to switch between the editor and the preview mode. The page builder allows you to achieve top-notch design quality without the need to use code or CSS, and without relying on the help of the developers.
Adobe XD in Web Design:
Adobe XD is much more accessible and simpler to use than other Adobe software. This encourages a smooth presentation and provides a positive user interface right from the outset.
Adobe Interface Design is offering an automated application process. The software will be used to build wireframes, mockups, and designs that can be viewed in live demos on your desktop and mobile devices. Therefore, the whole cycle – from the wireframe to the prototype – takes place within a single program.
Elements can be quickly generated and utilized using Adobe XD character and development software. Then, individual artifacts can be exported.