User Experience UX Design Online Course – UI UX Courses London
Having the best possible web design is fundamental to any businesses website. A websites design should bring the visitors a sense of interest and safety when exploring your site. It may be difficult to maintain connection with your prospective clients if your website is slow to load or hard to navigate.
High quality web design is very important for creating interest to your site, and for also leaving a good first impression to visitors which you hope to turn into returning customers.
In today's battlefield which is consumerism, potential customers are not going to spend time on websites which do not meet the high standard that is expected in these modern times. With so much information being available at a click of a finger, making sure your website is up to par is crucial, otherwise your competition can have the advantage.
https://www.facebook.com/maxhollowayofficial/videos/659106435289205
The role of being a web designer is to create an appealing and functional platform that gives the visitors a feel of trust and straightforward accessibility to the information they require.
Discerning a good website from a bad one can be achieved by simply understanding then applying the primary elements of web design. Join Blue Sky Graphics today to learn graphic design and web design from the comfort of your home.
Our aim is not only to provide you with the relevant training, guidance and experience but we also focus on assisting you in creating a professional portfolio that will help you secure a job easily after completing the course.
Can Web Designers work from home?
To be a web designer you will need a computer to work from and the web design software (e.g WordPress, Elementor and Adobe XD) to do the job which can be done remotely.
The use of computers and information technology has grown in demand very quickly in recent years and has caused for the number of requests for well-trained graphic and web designers to increase.
Web Designers are creative people who also possess the technical expertise to create websites for both personal and business use. Web designers often have a background in graphic design which can assist in designing their modern and interesting websites. Some web designers are self taught but because this is a rapidly growing industry, there are many ways to learn.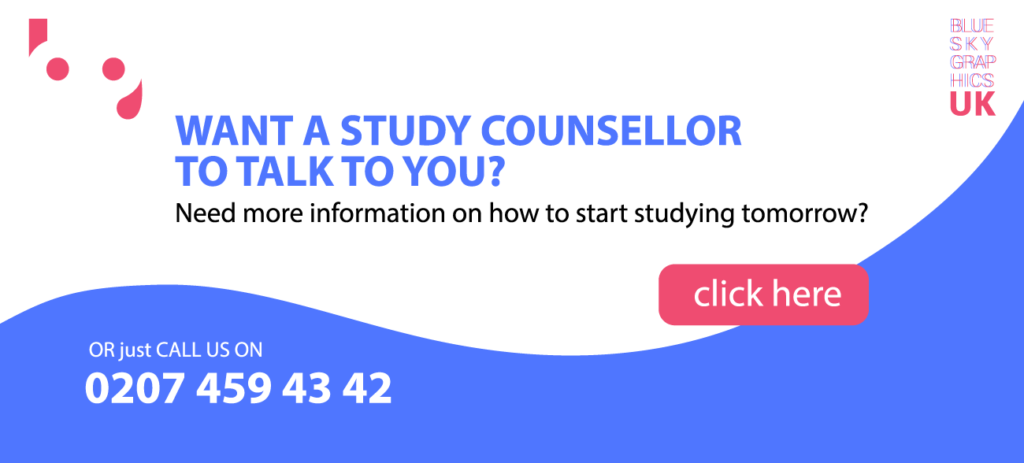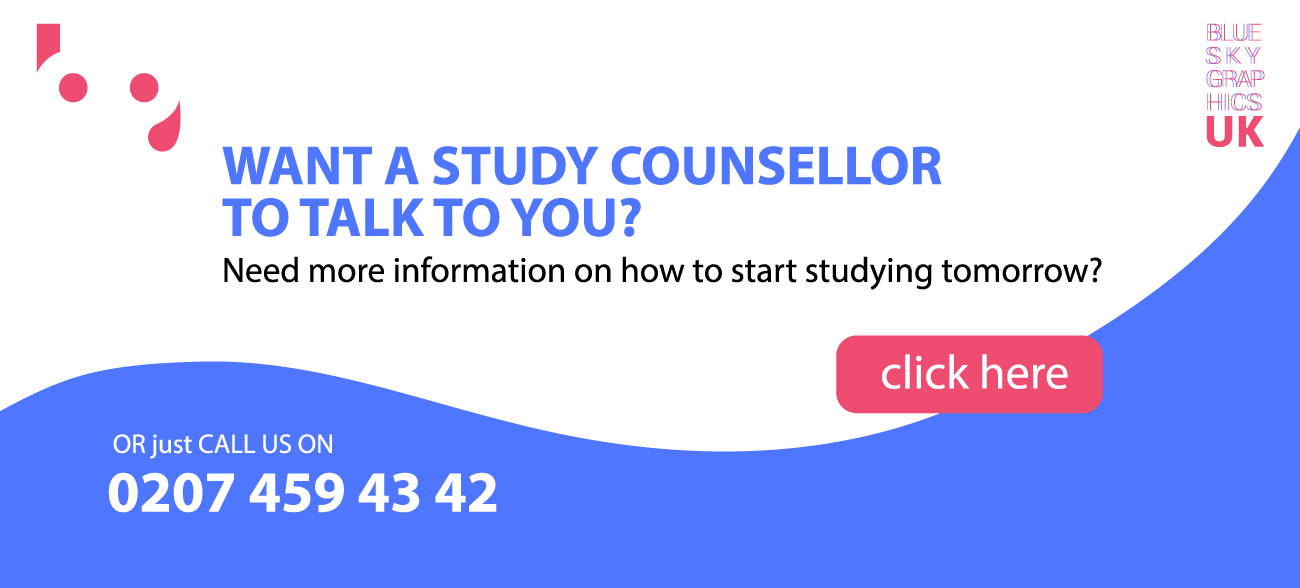 The following elements are the most crucial in web design:
White Space
Your design should be simple, clean and user friendly. White space or the space between design sections, give your website freedom to breathe and make options more simple for your visitors to find. White space is not automatically white, it is just a term used for the space between pieces of information.
As websites evolve, white space is being utilised further and further. The usage of large spaces and line gaps in content, magnifies the visibility of each button and text. The space should also be utilised to enhance the importance of an object by creating a focal point to maintain the users concentration.
Generally, relative parts should be spaced systematically. Beginning with features like the navigation then work your way up to creating your pages content. Grid based layouts work best as they give your design a clean and neat format while also maintaining uniformity and balance throughout your pages.
Colour Schemes
A websites colour palette has a direct impact on the perspective of your visitors. It is important when selecting a colour scheme for your website that you consider the colours that best reflect your industry and brand best.
An example of this could be a healthcare organisation using the colours blue or green to convey well-being as a reflection of that industry while a recycling company may use white and green to represent being eco-friendly.
Once you have decided on a primary colour it is important to consider how should your colour palette appear. You may use an similar colour palette or a complimentary colour palette for when you want to gain the users attention on a certain page of information.
Organisation of content
The value of a pages content is one of the main reasons why visitors find your website through search engines. It is extremely important to produce high-quality content for successful ranking, and it is also just as important as to where you position information on a landing page as this is vital in transforming visitors into customers.
During arranging content hierarchy, the most relevant material to the visitors search should be prioritised. Interacting with the customer quickly and efficiently to solve any issues should also be prioritised. Following this, you should explain the services you offer and any distinguishing features that differentiate you from your competitors. All information that explains why your business is worthier of their time than your rivals should be put next.
User friendly experience
While a terrific user experience may not be on the minds of your users, defective accessibility on a website is swiftly noticed. Your website should be as visually attractive as possible as well as user-friendly.
User experience (UX) design is focussed on how a website responds to clicks and actions as opposed to the visual appearance. UX design is focussed with improving the interaction between users and the website. This can be via navigation, animation, responsiveness and easily digestible material.
The aim you want is to give your user a positive impression of your company after their engagement. With numerous alternatives available online, it is important to ensure that your UX design is high- quality for the visitor to choose your website over another. After all a single negative experience can result in users to leave and not return to your website.
Easy to use navigation
Complex website navigation can be stressful for visitors and make it harder to find content. Simple navigation should be uncomplicated to recognise, use and instinctual. It should not annoy visitors with too many paths to comparable content.
Using straightforward navigation to your websites content is the best way to give your visitors with the best experience. Your navigation should give users the following information: where they are on the website, what else is on the website, a way to return, and directions elsewhere.
The way visitors scroll is also part of simple navigation. Websites that use parallax scrolling, for example, usually incorporate arrows that make the website more user pleasant. The more simple a website is to use, the longer users are likely to stay on it.
Web Design for Mobile Devices
Websites that are not mobile-friendly are already falling behind in today's increasingly mobile era. Mobile traffic now has excelled desktop traffic and is showing no signs of receding.
Your website should work as effectively on all platforms. Popular web designing site WordPress, while most themes are mobile-friendly, a bespoke design will require either a responsive template that adapts to different screen sizes or a mobile-only website that is used when a non-desktop visitor visits your website.
Typography
When selecting typography for your website the same considerations for industry and branding should be taken when selecting typography for your website, as you did for colour schemes. The typeface you choose will aid in communicating your message to your customers.
Striking a balance between professionalism and youthfulness should aimed for. Whether you choose serif or sans serif fonts, seek something unique that will set you apart from the crowd.
Your website should be easy to read on both desktop and mobile devices. In most cases, this requires a size of at least 16 pixels. You should also use a enhancing font to distinguish headers and accents, but be careful not to go overboard with size changes or it will overwhelm the body text.
Finally, you should select a colour scheme that contrasts your text and backdrop — collaborate light tones with dark tones, and avoid mixing two bright colours.
Tips for working from home:
Recently as more and more people are working from home, we thought we would put together some tips to assist you to be as productive as possible while you work in your own space.
Look Sharp:
Wouldn't it be nice to stay at home all day in your pyjamas , as nice as it is, it is not very productive. So being clean, fresh and dressed helps you keep going with your day as you would if you were out at work. Having a shower and getting ready will improve your mood and motivation for the day, as well as it giving your brain a chance to start thinking about work for the day ahead.
Plan ahead for your day:
Making a plan to start the day is helpful because you can plan ahead by making a list of things you need to do by the end of the day. Even if you are done with a task, having this plan written down can be a motivating as it gives you the next task to work toward completing. Also adding extra tasks to this plan is worthwhile in case you finish early, so you do not lose time and stop working. This way, you will not have to stop.
Empower your clients to set up meetings:
When it is just you in charge, you want people to think that everything is being done just as well as if you had a team of people behind you. A way of doing this is by making sure your website has a link that allows you to set up meetings with clients, and this will assist in saving you time because you will not need to coordinate schedules and set up meeting details and so on.
Choose a separate place for work:
Working from your bed is not a good idea, but we understand that not everyone has an office in their home. You should to find a balance of somewhere that you do not think of as a place where you spend your free time. A room or surface should be separated solely for your work.
Change your location regularly:
Sometimes it is good to work in different places to keep things interesting. Coffee shops and libraries are places designers often like to get their work done but since COVID, these locations are not always available. So working from home is a good option when other places are not feasible. Different places can provide different levels of productivity for different people.
Boost Your Internet Speeds:
When you work from an office, you can use as much of your employer's or co-worker's internet as you can. When you are working from home,especially when you are spending 8 or more hours a day using the internet, it is worthwhile spending a bit more money on a high-speed internet provider.
As the faster your internet is, the quicker you can get your work done. It is also important to have good Internet speeds for streaming for example for the Zoom meetings you are going to have with your clients.
You may be able to write off the cost of the internet on your tax return. Specifically, you may be able to write off the amount you use for work each day. So, some of that money can come back to you when filing your annual returns.
Don't skip lunch:
It is really important to not skip lunch and remember to eat in order to keep your mind working and your energy levels up. However when you work from home, you might be tempted to cook yourself a big fancy meal but when you worked away from home, you wouldn't eat as such. Eating too much or a heavy meal can make you feel less energetic and less likely to do things.
Listen to a play list that helps you work:
Many people find they work better and more productively when they listen to music while they work or study. So, if this sounds like you, you should come up with a play list that will help keep you motivated and on track. Spotify, for example, has many pre-made play lists that can encourage workers to get excited.
Check in with your co-workers to make sure everything on track at work:
Having weekly Skype calls with your colleagues can help people who work from home. If you do not want to be left out of the loop, it is important to stay communicated with your team and boss. This can help to make sure you are doing the right things and are up to date with your tasks, while also keeping up your social skills.
Learning web design online:
The web design course at Blue Sky Graphics teaches you about how to create, design, and maintain web pages and websites. You will also learn web design standards and why they are significant. At Blue Sky Graphics online web design course, students also learn how to make and manipulate images, along with how to evaluate the quality of a web page. The course travels from basic web design work to a project in which students design and create websites for local community groups. You train in a one-to-one environment online, so you can learn at your own speed and during times that work for you.
Enrol today and embark upon your journey as a web designer!
Job Opportunities for WordPress Freelancers:
As a freelancer you have the freedom and flexibility to work from anywhere, and having the option to work on a variety of different projects whilst earning as much money as you like. With the increasing growth of the internet we see today, it is now more accessible for freelancers to reach their target customer simply by making an online portfolio or web page. With the support of WordPress plugins for freelancers, it is now easier than ever to create a website.
Typically a freelancer would not be an expert in too many subjects, though creating excellent work is required to maintaining a strong positive reputation. With the WordPress CMS, a web designer may quickly make their own website, to market their work and display their skills. Try Blue Sky Graphics for more information on graphic design and web design.
Portfolio Creator
As the title suggests, this plugin is used to produce an attractive portfolio on your WordPress website. It is a single plugin with limitless capabilities. It assists in the making of an attractive portfolio, as well as assisting in creating the presentation of logo design and team members via aesthetically appealing layouts. It also includes 50+ fantastic mouse hover effects to make your portfolio or gallery more engaging. It is a plugin that supplies an all-in-one solution. It is a must-have for every freelancer!
WordPress Project Manager
WP Project Manager is a WordPress plugin that gives an all inclusive solution for a professional freelancer. It is one of the most advanced project management solutions, particularly for the WordPress website. It has features such as a to-do list, chat capabilities, file sharing, adding tasks to junior with a set deadline, comments on the individual to-do list, email notification, and so on. It also provides real-time notifications to keep you updated on project activity.
Elementor
Elementor Builder is both a contact form builder and a lead generation plugin. Lead Form Builder is a popular and free WordPress contact form plugin. This terrific plugin allows you to design incredible forms while collecting leads in your database. The plugin includes all the fields needed to construct a Contact form, Registration form, and Newsletter. Contact and Lead Forms Elementor Designer Using the Lead form builder plugin, you can build an endless number of contact forms for a limitless number of websites.
Learning Elementor is a part of our curriculum at Blue Sky Graphics online web design course.
Maintenance Mode & Coming Soon
Working on a variety of projects for a diverse range of customers will be the work most likely done as a freelancer. Often you will create new websites while other times you be repair already published websites. You will need something like Coming Soon & Maintenance Mode in both cases. This simple yet efficient plugin will allow you to swiftly create coming soon and under maintenance pages. The plugin offers themes for a range of different companies that are both easily versatile and professional in appearance.
Along with the themes, you gain access to over 2 million photos that you can use in constructing the websites. Keep in mind, this plugin is about more than simply looks; it has a solid SEO set-up, support for autoresponder, webinar, CRM, and marketing tools, and so on. It can also be used to construct landing pages, sales pages, and pretty much any other form of page without requiring any code. This plugin will not slow down any website on which it is installed instead it may actually be quicker than your existing WordPress theme.
The benefits of WordPress
Creating a new website or blog through WordPress includes the following benefits:
Usability
WordPress is one of the most distinguishing and creative content management systems available. It is a fantastic choice as it is simple to use and had an intuitive UI. The content management platform has an easy-to-use interface that lets anybody to grasp the features with little effort.
Web Design That Is Responsive
Mobile traffic has been recognized as one of the key areas on which future internet traffic will be built. Making your website mobile friendly has been emphasised by Google of being not simply a choice but a requirement in today's internet forward era.
From this standpoint, it is extremely important to make your website as mobile-friendly as possible. WordPress can support you in creating the greatest responsive design ever. There is no need to build individual webpages for each platform because as you build a website using WordPress, it immediately becomes a receptive website for any platform.
Simple Site Improvement
Adding new components and capabilities to classic websites might be a bit confusing. Though in the case of WordPress based websites, it is rather simple, straightforward and requires little effort. It is compatible with plugins and installing a plugin should take no longer than five minutes.
WooCommerce Integration
WordPress comes with a free E-Commerce plugin that you may use on your WordPress website. This is one of the efficient solutions for constructing a fully functional E-Commerce website. Whether you are a business owner or a developer, the platform might be a great alternative for establishing an E-Commerce platform.
Acceleration performance
Keep in mind if you are searching for speed, it may not be the best option. However, it is less bulky than its rivals and therefore supplies you with the greatest ever functions. In fact, you may utilise plugins and other tools to rectify any issues that may be slowing down your website.
SEO
WordPress is completely SEO friendly. You are able to create websites with minimal code, making your website a better choice when visitors are scrolling Google. Each of the pages may be tailored to your specific SEO marketing needs.
There are several SEO extensions and plugins for WordPress that may be used for a range of SEO implementations. Yoast is a great example of an SEO plugin that integrates well with WordPress.
Maximum Security
One of the criticisms that WordPress was known for was its lack of security. However, in recent times, it has been shown that this is no longer the case. By employing services, you can make your website significantly safer.
WordPress powers around 27% of all websites which is why most hackers focus on breaching its defences. As a consequence, security has been an issue on WordPress. Therefore you should give special attention to keeping your WordPress account secure and safe. Given that almost all systems are vulnerable to security flaws, it doesnt come as a surprise that WordPress is at at risk of being hacked
However, given that practically all systems are vulnerable to security flaws, it should come as no surprise that WordPress may be hacked. Though if the right safety measures are taken, WordPress is a strong and secure platform.
What skills are needed to be a digital designer?
People who work in digital design often do a variety of different things under the umbrella term. Digital design is a job where you create graphics that people see on their screens through websites and apps. But the most usual "digital design" roles concentrates on a variety of different software's.
You learn the basic values that apply to all types of tech design, web design, graphic design and UX UI design when you study digital design. For all types of tech design, the values are the same. You will start to see how digital design works in different jobs after you learn the best exercises and practices. It is also beneficial to learn more about digital design in general. When you see all parts of a project it help you to communicate better with tech teams as a result of having knowledge of all parts of a project.
The job of a digital designer:
• Designing, managing, and making interactive online content, such as email templates, eBooks and social media graphics.
• Producing project briefs and presenting design ideas to all the people who need to know about them.
• It is crucial to work with the e-commerce and marketing teams to ensure that all designs look great and are easy to use.
• Ensuring that the content and designs are all the same on all company platforms.
• Wireframes are turned into user interfaces that are user friendly.
• Online marketing content and product positioning should be glanced over to check if there are any ways to improve them.
• Operating with the IT department to ensure that any new content is uploaded swiftly and smoothly.
• Offering advice and direction on how to look good for projects, promotional events and campaigns.
Among the things you need to learn about essential digital design are:
• Colour theory
• Adobe Photoshop,
• Adobe Illustrator
• Adobe InDesign
* Typography
This may help you understand what that means. Here are the major three job roles that make up the industry of digital design. Breaking down these roles will assist in helping people to understand more about what digital design is.
Web designer:
"Web design" is commonly the first thing people think of when they talk about jobs in digital design. These are the people who create web pages.
Web designers oversee the construction and the overall look of websites and mobile applications. Which includes making decisions about things such as a website's layout, fonts, buttons, icons, colour palettes and visual themes.
UX designers
There are many factors that go into User Experience (UX) which is the area of technology that is about more than just design. It is usually called "UX design". To be great at UX design, you should understand how to do it. UX is one of the three primary aspects that makes today's modern digital design.
Generally the aim of UX is to find out what people think about digital products such as websites and apps. Then using that research to create designs that make them easier for people to use. Though digital design and UX are not the same thing, it is at this point that the two come together to make UX design.
When a web designer works on a project for a client or employer, once they have completed the project they usually move on to the next design. Where as a UX design is a more of a long-term process, where a UX designer can even work with a UX team for years on a single project or brand. UX design is more about how it makes you feel when you use it and less about the "look" of it.
UI Design
UX and UI are related, this is why they sound alike. When it comes to digital design, UX design is part of UI design. It concludes our trio of roles.
What makes UX different from UI?
The job of UI design is to look at how people interact with the interface of digital products, such as applications and websites. Parts of the interface include the buttons, menus, and icons which is what makes a website or app functional.
Not only Web designer and UX designers work with UI. UI designers thoroughly look at how to ensure the UI experience is easy and efficient to use.
Why should I study Graphic Design before everything else?
The term "graphic design" is a very broad term because it covers many different fields and industries. There are many roles available to take on within this creative and exciting line of work. The designers who create graphics are not only found in design studios but are also found at print and media companies, as well as advertising agencies and publishing houses.
You will find that a graphic designer does different things in different industries, such as photo editing, illustrating, artwork, or layout. When you have completed training and are thinking of getting a job, it is important to try and focus on a specific field. If you have more qualifications and experience through a spectrum of different design software's and courses, this will make you a more desirable candidate when looking for work.
If you have previously studied a certain type of design or already know the type of design you want to work in, this a good advantage to have. Of course, not everyone will have this upper hand. If that is the case, you should do some research and find a field that you would like to work in, so that you can specialise in that field.
Join Blue Sky Graphics to learn more about the creative world of graphic design.
We will teach you the skills you need to become a fully fledged professional graphic designer, all from the comfort of your own home! In addition, our friendly and fantastic tutors will help you create your portfolio that will assist in securing you jobs soon after you complete the course.
Its important to do research to make sure that you find a field that you would enjoy doing everyday. Also research what kind of businesses are likely to hire a designer in the course you are considering taking. This will help in making the right decision for you.
Should I study UX?
The role of a UX designer is to ensure that new gadgets such as the new iphone, amazon alexa or mobile apps are easy and functional to use. You do not need to be tech expert to be a good UX designer. If you have an interest in the latest gadgets and trends, then working in UX will allow you to work in the centre or it all.
UX designs focus is to come up with ways to solves problems. You will be working to solve specific issues for users and even during this problem solving you will find more layers of problems.
Some of these problems could be how do you make the best product in the shortest amount of time and with the least amount of money? How do you design for the user while meeting your business goals? A UX designer is someone who enjoys solving problems and usually they will have a lot to say about their work.
Making a Difference
UX designers get to solve real life everyday problems, no matter how small, they add up to a lot even if it does not seem important. The needs of the client is always a priority for UX designers, whether its a website, a layout for a shop, an app or financial services. When we think of "UX design" there are lots of things that come to mind.
Unfortunately nowadays we can see that there are both good and bad designs in the world. But imagine how much greater it would be if there were only good designs out there. We would see much more accessibility and inclusiveness which are two significant elements of UX design.
Do I have to learn the tools?
UX tools such as Sketch, Adobe XD, and so on are constantly changing, so keeping up to date with them can be overwhelming, which may take your attention away from your work.
The principles and processes of UX will always stay the same, though the tools can change over time. The tools that are used today may not be the tools that are used in the future. Keeping in mind, that there are a lot of important UX techniques that do not need tools, such as usability testing, card sorting, and user interviews.
UX certifications that are cheap and easy to get
To work in UX design, you do not need to go to college or have a degree. These days there are many online resources that can help and advise you on how to learn to do things. Join Blue Sky Graphics online graphic design course to start your way on becoming a web designer and UX UI designer.
With a great portfolio and sufficient training you can land your dream job as a UX designer. Students who complete courses with Blue Sky Graphics leave with a fantastic portfolio and experience from working on real jobs while they learnt.
It is both creative and logical
People who do UX design enjoy it because it is interesting, different and diverse due to its mix of logic and creativity.
Usually people who like to do things such as up-cycling and creating things also like to write about them. In order to become a UX designer, knowing how to do things like write code are not necessary. Likewise, if you are good at coding or maths, UX design gives you the option to utilise those skills while also allowing you to use your own creativity.
Working as a UX designer involves coming up with practical solutions using your logical side for people who need them. That is to say that the solutions should be creative and not just in terms of appearance but similarly how they will function, and ensuring that they are easy to use.
Why should I study Graphic Design before UX Design?
If you already work in a creative industry, such as graphic design, you may be able to utilise your skills in new ways when you work with UX/UI design too. Working with UX, you will be able to make use of your design expertise and integrate them with aspects of web design and front end coding.
Whilst doing user research, you will be able to get an idea of how people think about things. Understanding users perspectives will help you to become not only a better UX designer but also graphic designer.
UX design gives people a chance to grow.
Within this industry there is a lot of room to grow, which gives designers the opportunity to earn more money and become more important in their roles.
The salaries for UX designers usually rise once you gain more experience which means that your earning power goes up. There is a great deal of room to grow both financially and in position.
UX design helps you help other people
For individuals who like to help others, UX design offers this fulfilling duty. It requires a certain level of empathy towards clients and users. Reason being because UX/UI designers have to put themselves in the position of the user to ensure the user is getting a good experience.
If you have an empathetic personality and great communication skills whilst enjoy being involved in art and tech, then UX design may be the right job for you.
Is UI Design Hard?
When writing and designing a UI, you will need to use both a different way of thinking as well a different set of skills. Like in any field, some developers like UI design while others do not. Similarly most designers find it difficult to write code while other not. Though people who do know how to write code typically will become better designers. Check out Blue Sky Graphics to learn graphic design and UX UI design online.
Graphic user interface
A piece of hardware or control panel on a piece of software is where users interact with it. An example of this could be the desktop of your computer which is called the graphical user interface which is about how you order your icons and what they stand for.
Interfaces that can be controlled with your voice
It is becoming increasingly common nowadays for people to use technology or software's that allow you to talk to them to get things done or find out information. On Apple devices, you can use siri, and on Amazon devices, there is Alexa. These are called "voice controlled interfaces".
Users who use gesture-based interfaces
This interface is more about virtual reality that functions on the movements of the people who operate it. An example of this is virtual reality games. This technology assists in making hand movements and moving the game forward.
UI design is important for a reason
Some products may only reach customers if they saw them on the internet but not if they were on the TV or saw them in person. The market today is a very competitive out there, so the greatest way to move forward is to ensure that your users are far more interested in your content than anyone else's.
When you are creating a website, the most significant things to consider are:
Visuals
People have a better time when they can see things. If you have a unique, functional and beautiful design for your brand this will help users to recognise your brand. Some of the things that will assist in making your design look good are the images, fonts, symbols and colours. It is the job of the designer to ensure that the design goes well and is functional.
Interaction
Its important to remember that users may not have the same skills you have as a designer. Users are going to have different methods of using the website or app then you are giving them. Making sure the content is as interactive as possible with the user is essential so they can fully utilise it.
There are many ways you can get more users to connect with the interactive design. You should make the course of action understandable but also if there are any issues, you should know how to fix it too.
Information
Users are likely to look forward to your website or application. Users must know the steps needed so that they can complete the job. By labelling, organising and creating structure within you app or website, this will allow users to find what they need to effortlessly.
How Do You Make a Good UI?
These days you can easily find a lot of tutorial videos on how to make UI design but with so much information being available online, it can be difficult and overwhelming to know which information is going to give you the best training. There are also a lot of small details in getting the right design which you will not find so easily. Is is best to have the right UI qualifications.
You may get UI design ideas from tutorials so do not be scared to look at them. But the best way to become a designer is to study a course in UI design,which will result in you building a firm foundation in the field. Taking a course in UI will help you to learn about the different components and how to get the correct UI design.
Tips for UI designers:
Keep things simple
When you are making a UI design for your website, you should keep the design simple. When looking at examples of UI design on other websites, you will see that the symbols and content used to display how things work are effortless to comprehend.
Familiarity
There is a lot of room for fresh ideas in the field of design, but they are constrained because of the principle of familiarity.
People nowadays want to learn how to use every new application and website in a hurry. They do not have time to waste. Time is of the essence as they say. A designer should consider how users have utilised things in the past, and should also think of ways to make the designs more functional.
Apply the rules of visual design
No list of user interface tips can be complete without stating things like how things look.The presentation and appearance of any kind of product or service is very important, how it looks and how it is introduced is a fundamental aspect in visual design. This is relevant whether the service or product is physical or digital. How something looks is the first thing that somebody notices when they interact with it. Therefore it is make sense to invest some time on it so that your product/service is desirable.
Drawing attention
If your website has something different than others, then this will likely draw more attention. Though keep in mind not to forget the important elements. You should aim for your website to be unique but also providing the user with what they need.
Give feedback with a way out
Usually people want to get immediate feedback from a design after interacting with it. As we live in a fast paced world, and people get irritated when a product or service does not work as well as expected. So basically the role of the designer is to not only program feedback but also making sure to get the correct information across in the shortest amount of time.
Does UX or UI pay more?
It is is significant for both a UI and UX designer to be included at separate points of the design and development process. Both UX and UI designers work on engaging interfaces. Which may lead you to ask yourself, which job is best for you? Individuals who work in both areas should increase their knowledge on what they do everyday in order to figure out which they will be better at.
Designers of user experience (UX)
As a UX designer your job will be to find problems and make interfaces as easy to use as possible.
Making sure that all designs are easy to use whilst being concerned about customers is what UX designers are well known for. If your dream is to be a UX designer, then it is important that you know how analytics work and how to test interfaces.
What does a day in the life of a UX designer look like?
How your day to day life goes as a UX designer will all really depend on the stage you are at whilst working on a project. Though regardless of which stage you are at, you will need to be keeping regular checks.
To start your day, the first thing you may do as UX designer might be to search for or test users for your next usability test, you could also be writing up your script for the test.
Skills Needed to be a UX designer:
It is important to have a strategy.
Knowing what they want to achieve is very important for UX designers. Is that to see an increase of people joining? Are you able to make a clear dashboard of data?UX designers are typically in charge of coming up with a plan to make the interface more easier to use, regardless of what the goal is.
Knowing how to research and test your ideas
Knowing how to research and test your ideas to ensure you are working on the right plan is a very important necessity. Scripts for your usability tests need to be written, users will need to be found and your conclusions will need to be presented.
Prototypes need testing and as a UX designer, this normally means making wireframes and considering how things will work.
Collaboration
Typically UX designers do not work alone. They usually work closely with UI and project managers, as well as front-end developers. It is expected that they know how a project works, how to utilise good visual design principles and how to understand basic technical parts of a build.
Education
As UX designers are more of a modern day role, there are not very many traditional routes to becoming one. Individuals who have previously studied psychology, sociology or human-computer interaction frequently want to work in this industry. Though even knowing the basic things are not necessary as you can learn them easily and quickly.
User Interface (UI) Designer
User interface designers oversee making interfaces that look good, from colour schemes to how a dropdown menu works. There are two types of UI designers: those who work with people who use the computer and those who work with people who use the computer but do not use the computer. UI designers are the people who think about how a website looks and how it works when it is built.
Transition from UX to UI designers:
Once the UX work has been done, UI designers are usually generally called in. The first thing that is usually done when starting a new project is to research design. The next step is normally then working out how to apply existing brand instructions to a new interface. Another duty will be to make decisions about everything from the right typeface to the best button styles, and likely having to convince others about your choices.
As a UI designer, it is crucial to know how interactive design works and how interactivity and how transitions work so that you can make them. Your designs will likely improve as you continue to work on them. You may also work with UX designers to ensure that your work is good before being approved and it goes into production.
Visual Interface Design:
UI designers are responsible for everything that looks good on the screen. How icons and menus look are part of this.
Those who design for both UX and UI may work together in this sector. Users do not need to read instructions to understand an interface. The UI or UX designers may come up with the plan of action for what touches and taps do, but the goal is used visually so that users can figure out how to use an interface independently without having to read guidelines. The connections that a UI designer makes help make an interface easier to use.
Collaboration
UI designers can work with a number of different people, from other UI designers, to project managers to UX designers as well as a development group, depending how big the team is. The UI designer is the one who is responsible of writing down design decision so that the rest of the team can follow them.
Education
The personality of UI design is very visual one, so many individuals who work in this field usually have a background in art, design, or front-end development. In the end what matters most is having a good portfolio, it does not matter if you have a formal degree in design, but displaying your stunning work is what matters.
The prototypes made by UI Designers are often in full colour. UX designers only use three colours. These colours are black white and grey. Because UI Designers focus is to make their prototypes look better, UX Designers give more attention to how functional things work rather than how they look.
Whether you work for a big company or do freelance work
Whether you work for a big company or do freelance work, you usually focus and work on one thing. But the truth is that you do not have to choose. Knowing how to do both UX and UI design is an advantage, because you are able to do both the analytical and project management parts and after add the aesthetics and interactions that are significant. You could also see an increase in pay.
Start learning more about UX and UI now! Explore our course to learn new things related to design and join Blue Sky Graphics online courses to improve your skills.
How Long Does It Take To Become Web Designer?
A wide spectrum of people with understanding in several areas is essential for good website design. When an important decision must be made, their merged efforts must be put forward. Below we will go through the eight important attributes of effective website design that should always be considered when building a website.
These principles of design will undoubtedly help web designers in creating beautiful designs and improve the usability of a website. Check out Blue Sky Graphics online graphic design and web design course for more details.
Here is a list of fantastic design concepts that can help make your website more visually appealing, user-friendly, effective, and engaging:
1. The most simple solution is the best solution.
If a website is overly designed and over complicated it may not function properly. This includes placing too many items on a page which may divert the users attention away from the main purpose of your website. Simplicity is key when designing a website.
Using a clean and fresh design for website will not only make it appealing but it also helps the user to move from one page to the next effortlessly. When a website has components that do not serve a function, this can be annoying for the user. It is best to keep your web design as simple and basic as possible so that visitors can easily navigate smoothly.
2. Consistency is key
Consistency in website design is not only undeniable but more importantly very vital. You should pay close attention to keeping the design components across all pages in style with one another. Making sure that button designs, fonts, headings and subheadings are in agreement with each other through the website. It is good to plan everything in advance. You will also need to complete the colours and fonts for your messages, buttons and so on, making sure they agree through out the development process. It would be helpful to use CSS ( Cascading Style Sheets) to store all the information regarding the design elements and styles.
.3. Readability & Typography
No matter how great your design is, the text component still rules the website since it provides users with the necessary details. Due to search engine crawlers being very familiar with this material, it becomes an important aspect of SEO activity. You should ensure that your typography visually looks appealing and is readable along with meta data and other SEO sensitive features.
Think about using larger, easy to read typefaces. Fonts such as Arial, Helvetica as well as others can be used for the body text. Decide on suitable font combinations for every design component, like the buttons, headlines and body text.
4. Cellular Compatibility
Given the increasing popularity of smartphones, tablets, and phablets, web design should be suitable and adjustable to varying screen sizes.You risk losing the fight to your competition if your website design does not support all screen widths. You can get your desktop design converted into an adaptable and adjustable design for all screen types at a number of web design studios or service locations.
5. Colour Scheme and Illustrations
To attract users, you can use a good mix of colours but be cautious not to use a bad combination of colours as this might distract them. In other words it is important to use a suitable colour palette for your website design to create a satisfying environment for your users, leaving them with a positive impression.
Use a complimentary colour to give your website design a balanced look to amplify the user experience. Don't forget to use the white space to minimise aesthetic clutter and disorder on your page. Also, be wary not to use too many colours. Three or four tones should be enough for the whole website alongside a simple and attractive design.
6. Simple Loading
People are not going to enjoy using a website that takes too long to load. To avoid this, reduce picture sizes, reduce code into a single CSS or JavaScript file to decrease HTTP requests. You can also compress HTML, JavaScript, and CSS for faster loading.
7. Simple Navigation
According to research, people tend to spend more of their time on websites with simple and easy navigation. Think about perhaps building a logical page structure, employing bread scrums, and making clickable buttons for easier navigation. You should stick to the "three-click-rule" so that users can get the necessary information in just three clicks.
8. Communication
The purpose of why people visit a website, is to get information, so it is important that your website can communicate effectively with your visitors. This way they are more likely to spend more time on your website and more likely to return. You should organise your information suitably by using headings and subheadings, and cut the wandering, also use bullet points instead of long windy phrases, these useful tips can help to create smooth and straightforward contact with your users.
9. Integrations with third-party services
Integrations are essential for simplifying your organisation, and a wide range of business operations are supported. Integrations are essential to running a successful internet company.Integrations with your accounting systems for invoicing and stock levels, selling on Facebook, shipping services, and other integrations can save you a significant amount of time and effort in operating your company.
10. Optimisation for mobile devices.
It is essential that your website is a responsive one. Being responsive will ensure that your website is e-commerce mobile friendly. Because almost all customers now operate through mobile devices, it is very important that your website mobile experience is up to standard.
11. Customer Service
A successful company will have customer service available for their clients. Customers are likely to get frustrated if they can not get in contact with customer service. It is very important that you have a plan set up for when customers need to reach you. Many of these options may include live chat, phone and email assistance.
12. Personalisation
Personalisation is a big part of today's consumer experience. It is important to know how significant this is to your customers experience. Many companies and businesses today such as hotels give a tailored service to their customers to ensure there stay is pleasurable, its purpose is to also secure customers loyalty for future reservations. Hotels are also using CRM ( Customer Relationship Management) software more and more in order to assist with guest profile data, like birthdays and anniversaries, or a pets favourite snack. Personalisation has become more relevant in this modern era and we are also seeing this reflected in the world of online design.
Is It Good To Learn WordPress?
If you already have knowledge on what WordPress is, let us illustrate why it is so crucial. There are many different software options available, but developers tend to prefer WordPress, because it assists developers in adjusting to new and current technologies as well as in their commercial target. Using WordPress is very easy, it allows users to update and alter material effortlessly making work much easier. WordPress is deserving of the confidence that many well known corporations have instilled in them, by using them to facilitate their commercial transactions.
WordPress is search engine friendly.
WordPress is well-liked by Google and other search engines because of its SEO friendliness. Due to this, WordPress websites rate higher in search results than others. WordPress generates semantic mark-ups and is developed in high-quality code that complies with standard compliance. WordPress is simple to use.
Included in WordPress is an updated management mechanism. This management solution allows you to update plugins and themes straight from your WordPress admin panel. It also notifies you when a new version is available and lets you update your website with a simple click.
WordPress is risk-free.
Whilst developing WordPress, we considered the issue of security. WordPress is a highly secure and safe platform for building and managing a website. Nevertheless, the internet, like the real world, can be unsafe and dangerous. A few simple steps can help to safeguard and secure your WordPress website.
Collaboration
One of the benefits of WordPress is the the large community available that allows users to help and support one another. There are subreddits for WordPress, themes, plugins, as well as other topics. There are also other websites solely focused to teaching WordPress. These are great resources, but the most important point to remember is that WordPress is run by a single massive team. Many students are already using WordPress's community features to share ideas and gather feedback from other users.
Solving Problems
When you start developing a website, you will usually have a goal or target in mind. To come to the conclusion of your goal, you will need to do some research, discover a piece of code or plugin and combine it with the theme of your WordPress.
To understand the fundamentals of WordPress, you will also need to do research, experiments, and solve issues. Many businesses cite these fundamentals as "soft talents". Knowing these skills will help you to develop a practical method. It is beneficial to have working process.
Organising
Knowing how to create websites and blog articles alongside knowing how to exemplify your SEO, or search engine optimisation will require structure. You may have some familiarity with website navigation menus, for instance. To benefit your readers, consider website experience and flow. Perhaps you're an artist, so you could consider what do you put on your homepage. Or how do you take apart the project to demonstrate your method. Learning how to prepare ahead of time and being as proactive as possible is optimal.
Communication
When you have a blog with WordPress, it supplies you with great tools for working on communication.
Blogging is more than simply writing on your website. From aspects such as headers, to buttons to email registration forms, communication is everywhere. You will need a strong sense of visual communication. This method will teach you how to be straightforward, concise and comprehensive. This readily transmits to interviewing, public speaking, emailing as well as other situations.
Conducting research
Your ability to identify and condense information will improve the more you understand WordPress. With every new feature, modification or blog article will require at least one Google search. When you discover a terrific article or how to, it is usually just the start point. Eventually you will be able to explore, enhance, and transfer ideas more quickly and effortlessly than ever before. You will also learn how to use data in your study also.
Data Examination
Data examination is an approved talent in any field. Because of technological advancements, most users now readily have the accessible and usable data. This means that being ready to learn apparently random statistics and transform them into actions. WordPress is a great place to start. You can design tests, assess the results, and enhance engagement with your website using A/B testing and Google analytics. This approach is excellent because it allow you to to demonstrate to your company that you can make objectives and track their progress.
Technical Expertise
Depending on the job you're looking for, there are a variety of technical skills that you'll need. Web development, design, code and writing, are all technical skills obtained on the journey to WordPress mastery. At least one of these technical skills will be needed for the position you choose. Additionally, the majority of jobs value basic HTML and CSS expertise, if you want to be an even more desirable prospect, having WordPress competence is beneficial.
Report Writing
This one has something to do with data analysis. You can understand why your experiment succeeded or failed as you learn more about what works and what doesn't on your website. This technique demonstrates how to set particular goals and collect data. You'll always have something beneficial to offer your boss if you keep this approach in your day-to-day employment. When they inquire, you can show them how the campaign went. And, what's more, you have an opinion about why it performed as it did.
Influence
Most employers place an emphasis on your ability to convince and to sell to others. Internal influence is often required to get things done, and you don't have to be in marketing or sales to recognize how important it is. When it comes to becoming a blogger or simply running a website, influence is key. You're urging others to look at your art, read about your wonderful homemade cornbread recipe, or look at your professional employment. You must learn to communicate to them what benefits they will receive. It's the first step toward bringing your ideas to life in the workplace. Learn graphic design and web design from the comfort of your own home with Blue Sky Graphics.
Does graphic design pay well? – Salary for graphic designers
Depending on many different aspects such as where you live, what kind of graphic designer you want to be, will all have an effect on how much you are likely to make with a qualification in Graphic Design. Living in bigger cities can offer a higher salary where there is a higher demand.
The demand for graphic artists, web designers, and UX UI designers has surged, especially after the Coronavirus outbreak!
We will go over a few graphic design jobs and talk about each one. We will also go over how much money you can expect to make in each sector of graphic design, as well as the pay scale for each job. Keep in mind that a wage can be heavily influenced by where you live.
Multimedia designer:
They fuse different types of media together, such as animation, text and audio. Multimedia is used in the design of video games, websites, and nearly all other interactive applications. A Multimedia Designer may need to hve studied InDesign, Photoshop, Illustrator, and other publishing software. The average salary for this type of job is around £75,270 per year.
Coordinator of New Media:
A coordinator of New Media helps to organise and manage brands through social networking and event promoting, and also developing enaging content for social media platforms. The average pay for this job usually start at £59,000.
Signage Designer:
A signage designer is involved in everything from banners to stationary to business cards. Usually, a signage designer should have some knowledge on computer programmes, such as Illustrator, Indesign and Photoshop. Generally people in this job make about £37,500 a year on average.
Graphic Designer:
Working as a graphic designer may require you to be able to work on online, as well as handle social media material, digital banner ads, and other tasks. You'll need to know a variety of things, like HTML, Adobe programs, and how to construct animations. The average annual income for this position is £52,110.
Creative Designer:
You might want to look into creative design if you want to produce things that people will recognize. A creative designer's job include starting with a rough layout and completing with the most up-to-date digital illustration programmes until you have a completed product. You will need to know how to use Adobe Photoshop, Illustrator, InDesign, and Microsoft Office if you work in a creative profession. Depending on your level of expertise, this position can pay up to £45,000 per year.
Print Designer:
You could work as a digital and print designer if you have a good eye and can predict when things will change. Multimedia content, online billboards, banners, and other promotional materials are what you will be creating. If you work well with people and enjoy this type of work, becoming a digital and print designer may be the right career choice for you. You will need to know how to use Photoshop, Illustrator, Acrobat, HTML, and CSS to execute this job properly. If you are hired, your responsibilities would include creating print ads and web banners, as well as menus, web design, programming, and other web-related tasks. It ranges in pay from £35,000 to £55,000.
Graphic Design Trends for 2022
2D and 3D mashup
The 3D design trend is still going strong, expanding, and growing in popularity. There is room for anything you can think of because there are so many choices for designers. From hyper-realistic 3D graphics that blur the border between digital and physical to extremely creative mashups of 2D and paper cut-out pieces that are both 2D and 3D at the same time, there's something for everyone. It will also demonstrate a fantastic collaboration between 2D and 3D that combines the best of both worlds.
Riso Print Type
This is not surprising given current trends tend to go bigger and even back a few decades; this is in line with risograph art, which is making a resurgence as a style both physically and digitally. The risograph was created for copying and administrative work and has been around for a long time. However, this did not happen right away. Artists and designers quickly adapted the technique to create abstract art, posters, and advertisements that are impossible to ignore. There are two reasons for this. The first feature that distinguishes it from other printers is its ability to make colours that other printers can't. It's also normal for prints to contain minor flaws, such as smudges, ink bleed and rough textures.
Twisted Fonts
This new trend is all about breaking the rules of typography. It follows the same principle as Riso prints: something that has flaws, but is beautiful. When something goes against the rules: one letter may be upside down, larger, or smaller than the others. It also has the option of being written in a different font. To show a different message, some letters could be written differently than the remainder of the text. It's the most effective method for emphasizing and drawing attention to a single focal point.
Candy colours
As more digital content is directed at us from all directions, designers are finding it increasingly challenging to create artwork, websites, and apps that stand out. As a result, the appearance of the website when scrolling is equally as important as the content quality.
What are the greatest methods for ensuring that your work stands out? Beautiful colour schemes that make you want to stare at your computer screen. Skilled designers and digital artists who understand colour theory don't take long to get creative and create bold and spectacular graphic design projects using lovely candy colours. To stay on top of these trends, enrol in Blue Sky Graphics' online graphic design course.
What Are The Factors Of Design?
Manufacturing is one of the most crucial parts of a product's success because it directly affects product quality and availability. DFM (Design for Manufacturability) is a procedure that ensures optimal production efficiency and quality while also addressing potential product difficulties during the design phase.
Product Complacency
Complex designs cause assembly bottlenecks and make meeting deadlines more difficult. The amount of PCB layers, the number of processors on board, component routing and positioning, heat sink requirements, and form factor are all examples of product complexity. It becomes difficult to maintain product quality while reducing manufacturing time. A variety of smart and creative solutions must be used for an efficient DFM process and to manage complex product needs.
Variations on a Product
Due to the large number of product variants, a typical DFM approach is extremely difficult to perform. Maintaining quality standards and keeping track of material availability becomes tough. To keep production processes agile, it's normally recommended to keep product variants to a minimum.
However, there are occasions when the market needs multiple versions of a single product to fulfil the needs of a variety of clients; a good example of this is mobile phones. The simplest way to deal with this problem is to create DFM frameworks that are specific to each variation, ensuring that every component of variance is addressed.
Availability and Cost of Components
Material availability and pricing have an impact on DFM procedures. It is recommended that you keep track of the availability of each component and use components with End of Life (EOL) dates that are broadly comparable to or larger than the Product Life Cycle dates (PLC). Product profitability should be proportional to the price of BOM expenses.
To avoid future revisions, it is better to do a thorough evaluation of component cost prior to beginning the design process.
Design Re-usability
Future-proofing product development should be a priority. Enough study should be done to produce modular product designs that can support future changes without requiring the design to be destroyed and needing to start over. DFM should take care of this aspect and be constructed in such a way that any modular modifications may be accommodated. This provides a greater return on investment (ROI) while also reducing the time it takes to implement design and production changes.
Failure Analysis Methods
In order to detect design flaws, failure analysis approaches must be precise and accurate. All failure analysis inputs should be considered while designing DFM.
Keeping Design Costs Under Control
The cost of design has a direct impact on the final product's price. The DFM should be used to reduce design costs by making sure that any design-related product adjustments are included with little rework. DFM must be effective in order to reduce design re-spins, which drive up development costs and, in turn, damage profitability.
Incorporating Design Changes from the Final Stage
It's impossible to avoid major design changes that emerge during prototype testing. DFM must handle these final stage alterations while also ensuring that development schedules are kept in order to avoid delays in the product launch schedule.
Design that is easy to manufacture
Manufacturing feasibility should be considered when designing a product. DFM should ensure proper component placement and routing, as well as enough space between components, to minimize soldering issues. To reduce production assembly time, it is recommended to design in compliance with the EMS design/Manufacturing facility manufacturing process architecture.
Product Quality and Regulatory Obligations
Every product must adhere to industry regulations. DFM is responsible for all certification requirements and ensuring that the design follows the prescribed framework. Regulatory requirements are industry-specific, and every EMS/production facility is required to follow them to the letter.
Quality Assurance Framework
The success of a product is defined by its standard of quality. DFM must ensure that design quality is maintained and that any design changes do not have a negative impact on product performance.
Modularisation
Make a collection of standard sizes, forms, and modular components. "Lego bricks" is a term that springs to mind. If we anticipate numerous versions with different characteristics, using a common framework allows us to swap out compatible elements to change the functionality of the product without changing the bulk of it.
Interchangeability
Consider the implications if you need to create a custom fit for a component. If you want to stay in that form factor, you'll have to deal with a single source, lack of compatibility with other comparable working components, extra spare parts in stock, and future design adjustments.
Components that can be employed in a number of goods or applications should be chosen. Dimensional and functional design tolerances must be managed and regulated.
Why is graphic design important?
Businesses require professional graphic designers to create effective marketing materials such as brochures, business cards, booklets, banners, and other materials. To help in the development of a brand image, graphic design includes the creation and refinement of logos.
To market and publicize the brand, it also needs developing distinctive mobile applications and social media websites. Graphic design offers a lot more than just making things look nice and appealing; it also has a lot of other benefits.
When used correctly, graphic design has a number of benefits for businesses. Through effective visual communication, graphic design may help you increase the effectiveness of your marketing and advertising initiatives. It could help transform your target audience into clients by informing, educating, or convincing them.
What is the Goal of Graphic Design?
Communication is the primary purpose of graphic design. Graphic design is primarily concerned with visual communication; it uses text, images, and colors to convey specific thoughts or messages.
It blends photography, art, and motion graphics to create aesthetically appealing designs that can pique viewers' interest, convert them into sales, and create new business opportunities. To learn more about graphic design, check out to Blue Sky Graphics.
Which Course Is Best For Designing?
Graphic designers use processes such as typography, photography, and illustration to communicate visually and solve problems. Although the topic is a subset of visual communication and communication design, it is frequently referred to as "graphic design."
What do graphic designers do?
Graphic designers have the widest range of occupations among designers, and they may accomplish a wide variety of tasks. A graphic designer can work on both print and digital media projects. Signs, posters, ads, publications, accessories, artworks, drawings, themes, picture editing, manipulation, and much more are all created by graphic designers. These are some of the activities they do on a regular basis.
Ads, packaging, direct mail, marketing brochures, and signs for products and services are all examples of digital art created by graphic designers. They may also be in charge of publishing magazines, journals, newsletters, and other materials.
Graphic designers will be in higher demand
Graphic designers will be in higher demand as the market for web-based information and design expands, resulting in more people needing them. Graduates with experience in digital design software will most certainly be in great demand. Graphic designers can find work in advertising agencies, publishing enterprises, and computer design firms to name a few.
Skills that every graphic designer should have:
A skilled graphic designer should be able to think outside of the box, communicate effectively, and solve difficulties. This is especially true in today's industry, when graphic design can be applied in print as well as digital media. In today's economy, a job in this industry needs a diverse set of talents. People who want to work in the profession, as well as those who already do and want to develop their skills, should be familiar with the following topics:
Creativity
Coming up with new ideas is the first and most important thing a professional graphic designer can accomplish. This is true on many levels since it is the desire to alter something that already exists. Second, it is the desire to create something from nothing, to fantasize about it, and to make it a reality. If you don't have the talent, this is the most difficult skill to learn.
Because there are so many various sorts of creativity, it can't all be counted in the same way. It makes no difference if you have it or not. If you do, incorporate it into your own personal style. When it comes to projects, your capacity to think outside the box is what distinguishes you.
Typography
This one isn't too difficult to figure out. A graphic designer must be proficient in a variety of software programs, including Photoshop, InDesign, Illustrator, and others. You must create and edit photos, movies, animations, page layouts, and more in a field where words and many sorts of material are intermingled. Making sure you're familiar with a variety of graphic design tools will help you meet, and even exceed, your clients expectations.
People who know how to make web pages
You must be familiar with web design in order to be a good web graphic designer. You should also go above and beyond to assist your clients in improving their websites. This may appear to be a lot of work and not very glamorous, but coding is still an art form, even if it does not appear to be very artistic. A good graphic designer who understands this can open a lot of doors for him or herself in the workplace.
Communications
Even if it sounds cliche, the finest graphic designers can effortlessly communicate with their clients since they recognize that the most crucial aspect is making the client happy. They want you to tell them what they need in a way that is suitable for them. You will not enjoy working as a graphic designer if you dislike interacting with others, or if you have difficulty accepting constructive criticism and following directions.
Mastering all of the abilities listed above can help you land more jobs and improve the appearance of your resume. Graphic design is a rapidly growing yet fiercely competitive sector, therefore the more talents you have, the better.
Which industries are paying the highest wage to Graphic Designers?
There is no doubt that there is a lot of job security in graphic design because it is a professional service that is required in every area. You may be surprised to learn that pay in some industries are higher than in others. The majority of the work is by computer systems and ad agencies.
Online Course for Graphic Design
You can learn about graphic design by enrolling in our online school, Blue Sky Graphics, based in the United Kingdom. In the comfort of their own homes, Blue Sky Graphics offers one-on-one online graphic design classes for individuals who wish to enhance their talents more quickly or begin their path into the graphic design profession.
Web Design / UX UI Design Course London
Our instructors will teach you how to collaborate with clients and use the advanced capabilities of three of today's most popular graphics software programs. Adobe Photoshop, Adobe Illustrator, and Adobe InDesign, whereas our web design and UX UI design course teaches Adobe XD, WordPress, and Elementor. Most importantly, we assist our students in developing a strong portfolio that will help them land jobs and compete in the graphic design, web design, and UX UI design industries.
So, what are you waiting for? Sign up and join Blue Sky Graphics today!