Learn Photoshop Graphic Design
Graphic design is the visual communication of ideas or issues using typographical components, photography, and illustration. You can discover many examples of graphic design if you look around. These may include a company's logo design, posters, and advertising.
Graphic design is a technique for interacting with others through images, text, or illustration in an inventive manner that best conveys the company's message. It focuses on how the company wants the audience to see them, and the graphic artist's job is to interpret what the brand want to communicate and convey it to the public.
Web Development
Nowadays, a brand's survival requires a website, which must reflect the brand's philosophy and convince customers that they deserve to select their product. As a result, web designers use page layout, photography, and typography to create an atmosphere conducive to consumer browsing.
Aesthetic web design must strike a balance between making the web simpler to use and creating a better user experience.
Graphic Design and Web Design software:
Illustrator Adobe
Adobe Illustrator & Vector Graphics Editing Software is the first graphic design application on our list, and as the name suggests, vector graphics make use of paths defined by start and end points. Because vector drawings do not utilise pixels or a set number of dots, they may be scaled without sacrificing image quality. That is why Adobe Illustrator is the finest Graphic Design Software for creating Logos, Illustrations, and Icons.
Photoshop by Adobe
Adobe Photoshop is a photo editing software application that allows for the editing, cutting, resizing, and colour correction of digital photographs. Adobe Photoshop is the industry standard for photo editing projects and poster design, and you can accomplish a lot with it.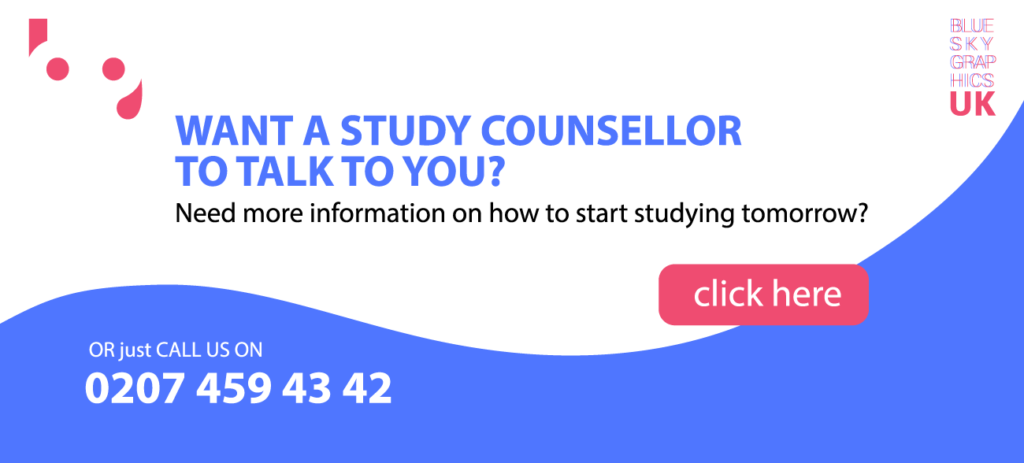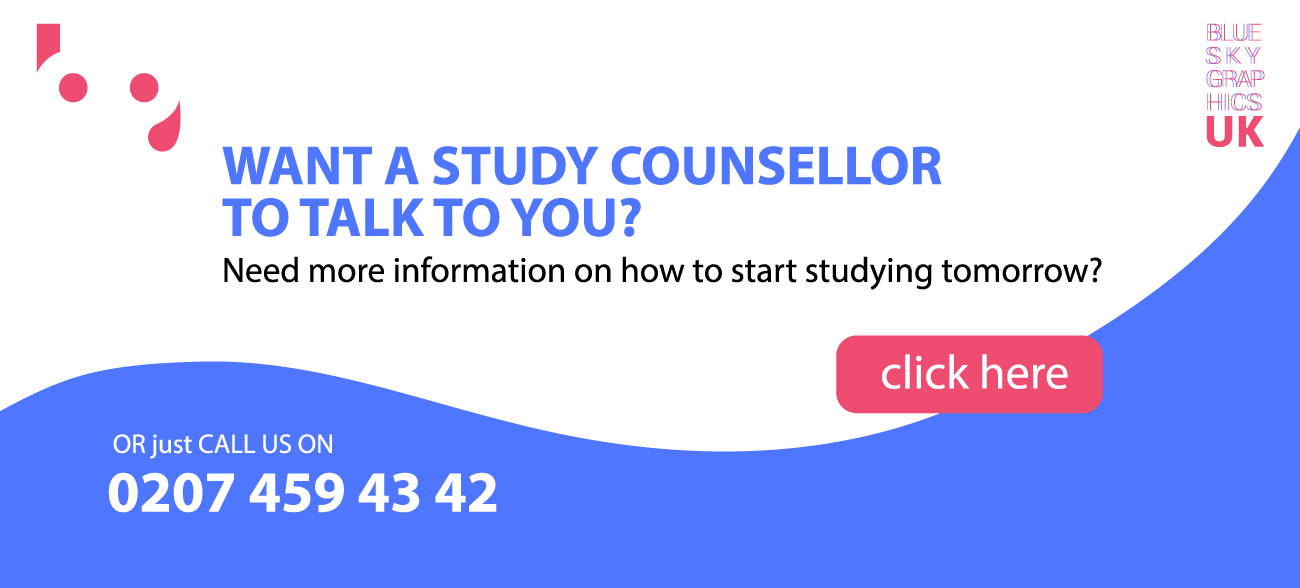 Adobe Illustrator XD
Adobe XD is the Adobe Suite platform for UX/UI design that enables you to create websites, mobile applications, and more. With Adobe XD, you can design, build, and communicate your idea with your customer or collaborators. This software is used by a number of user experience designers and web designers.
Online Graphic Design Education in the United Kingdom
Online learning refers to the practise of taking classes online rather than in a physical classroom. If your schedule makes attending school difficult, you want to study at your own speed, or you live a long distance from a college, online learning may be for you. In a classroom setting, all instructors and students must be present in the same place at the same time. However, anybody enrolled in an online course has the freedom to work at a time and place that is most convenient for them.
The concept of one-to-one learning is a significant revolution in education right now—it refers to treating students as distinct learners, rather than as one big throng travelling along the same path at the same time. This is not a novel idea, but with the advancement of technology, it is becoming much easier to execute on a large scale.
Blue Sky Graphics, an online school that focuses on one-on-one instruction, is following this trend. Students with substantially lower marks than their classmates usually fall into two categories: those who need more time to acquire new information and those who are bored with the topic. If the student's performance in class suggests that he or she will not succeed, it is important to explore a route that fits your pace.
What will you study in BSG's Graphic Design Program?
Our graphic design programme is divided into several modules to facilitate learning. Each subject defines graphic design and the many job opportunities it offers. Students would be encouraged and taught along their journey to the great works of famous graphic designers from the past and present. You will be exposed to the most well-known designer websites throughout the many sectors in which designers work.
Students may now begin the process of putting design ideas and ideals into action. Students will demonstrate a firm grasp of Adobe Illustrator, Photoshop, and InDesign. They would be aware of the pros and drawbacks of various graphic design software programmes. Additionally, they would have the opportunity to discuss and prioritise their designs' concepts and coordination.
The next lesson would allow students to assess their prior work and repurpose it for their first graphic design portfolio. Students may continue to make decisions based on the visual language of the designer. By doing required research, this programme may expose students to Adobe Illustrator capabilities.
Our Students' Success
We teach students new methods to promote themselves and acquire customers during our graphic design school in the United Kingdom. Students may continue to develop their professional portfolios, create a personal identity system, and learn about fundamental professional standards and how to progress their architectural studies. This strategy has resulted in the success of a large number of our alumni, as shown by the following quote from one of them!
"The instructor was very encouraging and inspiring, and I am now assisting in the creation of my new healthy meal, which looks fantastic!" Kevin is the marketing manager for DLICIOUS Fast Fitness Foods, a subsidiary of DL Restaurants.
Designing with Creativity
Learning to think and act creatively is a necessary fundamental component of architectural and interior design education, as well as industrial and graphic design school. The need of developing creative capabilities early in design education cannot be overstated in order for start-up students to achieve self-realization as skilled designers.
Creativity is a necessary component in addressing and resolving problems. If you see limits as a creative constraint, many designers argue that they are a very useful tool when designing—particularly when it comes to font pairings, colour palettes, and the use of negative space. Throughout the course, we strive to increase our students' creativity and assist them with creative blockages.
Consideration for Design
Design thinking is a method that utilises an organised approach to create the desired state. The design thinking method consists of several phases that you would recognise as the design process, including the following:
1) identifying the issue that needs to be addressed;
2) immersing yourself in the topic and current situations, determining consumer needs, and challenging conventional wisdom about possibilities and challenges; and
3) cultivating or testing alternative viewpoints and generations.