Branding is an important part of any business plan and graphic designers will be familiar with what constitutes good branding and what doesn't work. For new business owners and hungry entrepreneurs that want to get down to business, branding may be tricky to understand and implement. Fear not however as branding really is not as tricky as it seems.
Graphic design plays a huge role in branding as it also does in marketing and selling products, and it is a critical component of brochures and logos.
Check out this excellent guide to understanding branding and how it can work for your company, presented by BlueSkyGraphics.
Let us start with a basic understanding of what it means  the term 'branding.'
What does branding mean?
Branding can be juxtaposed to a human personality- it is what your business needs to break through the clutter and grab your ideal customer's attention so it could be fun, sharp, dull, boring, happy or sombre just like the personality traits of someone you might know. When you develop your brand voice, that's branding. When you get together with your marketing team to think over an ad campaign, that's branding. It's what you need to stand out, make an impact and take your business to the next level.
Branding is powerful enough in that it is what transforms nervous first-time buyers into loyal lifetime customers and turns an uninterested audience into brand preachers. In other words, if you want your business to win, branding is non-negotiable. Examples of brands are when you design a logo, that's branding.
Mission statement and brand values. Your mission statement and brand values are the foundation for your branding. Think of your mission as the brains of the operation—a short and succinct statement that defines the present state and purpose of your organization. Meanwhile, your company's vision is its heart, providing an inspirational and motivational snapshot of what you seek to achieve in the long term.
Brand guidelines. With the mission and vision statement set as the pillars of your organization, your brand strategy comes to encompass everything in between. This will take the form of brand guidelines (also known as your "brand bible").
These guidelines are comprised into a tangible document that will reflect and support your business goals, differentiate you from competitors, resonate with customers, provide a template for decision-making and precipitate ideas for future marketing campaigns. It will also include all the stylistic elements of your branding, including your colour palette, fonts, and an outline of your brand voice.
What is the connection between logo and branding?
Simply put, your logo is the face of your company and designing your logo is arguably the single most important branding you'll do for your business. During the design process, think about who you are as a brand and how you want to be perceived by your customers. Use that to drive your design strategy.
Website. Designing your website is also a key branding step. Your website is your brand's digital real estate and when your customers visit, it should be visually engaging, easy to use, and most important of all a reflection of who you are as a brand. Similar to your logo, refer to your brand guide to choose your web design elements (like layout and fonts).
Your brand is the set of perceptions people have about your company. But branding is the set of actions you take to cultivate that brand.
As a graphic designer, there are important processes that need to be fully grasped when making a brand. For more information on processes to make branding check here where we have divided the branding process into six essential phases that designers need to go through on the way to brand creation.
Step 1. Establish the company's objectives
Stage 2. Market research and user research
Stage 3. Layout of logo
Step 4. Name Graphic Features
Step 5. Form of corporate brand
Step 6. Link to research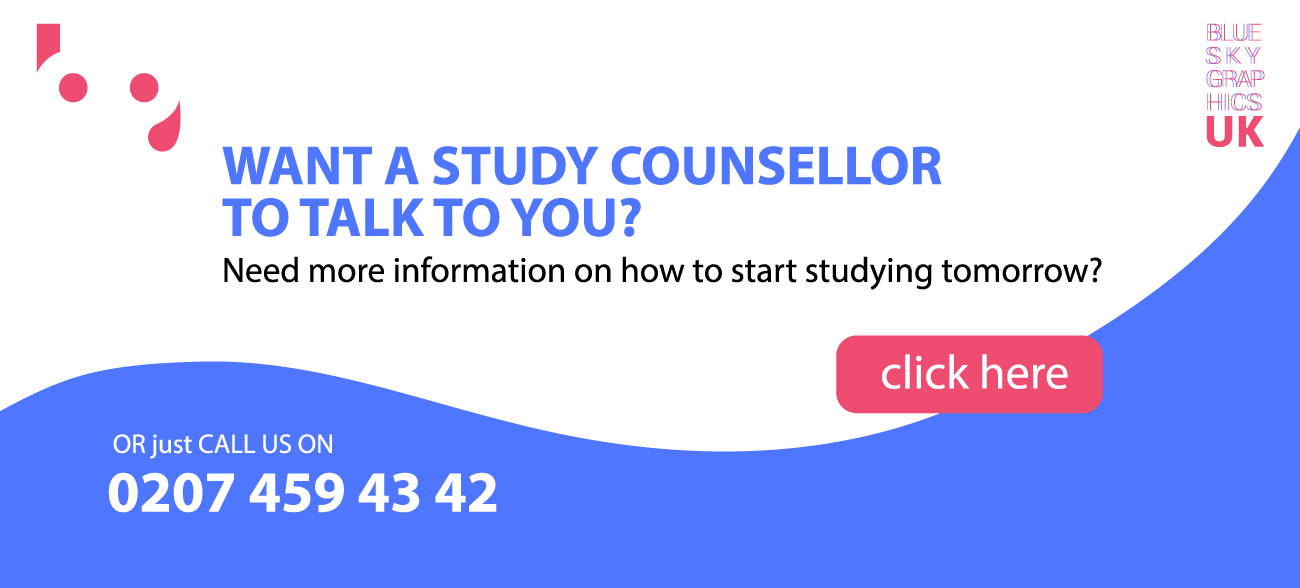 Why Does Branding Matter? Is Branding So Important? What does it entail? How Do You Brand Your business in a way that's going to have a real impact on your audience?
If you want your product or service to be successful and to sell and to have a personality then you will need to show your customers who you are and what you represent and this is branding. Your brand is the set of ideas and values that people associate with your company or product.
Branding is the set of actions you take to cultivate that brand. In other words, your brand is the set of perceptions people have about your company. But branding is the set of actions you take to cultivate that brand.
Branding matters because it is the process of giving a significance to specific business, company, organisation, products or services by creating and shaping a brand in consumers' minds. Customers are humans and humans are emotional beings and so we look for a brand that we associate with to engage in commercial activity.
The importance of branding is frequently emphasized, but you may not know how exactly it works to the benefit of your business. Branding is important as it is so effective in assisting to convey to potential customers the type of business you are and lets them know what they are likely to expect from your organisation. The key thing to remember is that your brand must resonate with your customers.
Customers, therefore, is the key buzzword to bear in mind. Needless to say, customers are, of course, essential to any business — but when creating your brand, you in all likelihood may have not yet spent a lot of time researching, analysing, and understanding exactly who it is that is your prospective customers. Therefore how can your brand appeal to them if it does not know them?
The famous yellow arches McDonald's logo and branding will of course not appeal to a vegan customer base.  If you have a good grasp of who's interested in your services or goods then chances are that you know your customers are otherwise you'll need proper insights into your target market.
For effective branding, it is imperative that you need to know everything there is to know about your current customers and identify other customers that you want to reach. Your brand should generally hold values that the customer will like, desire, need or aspire to in some way.
Conduct market research so that you can create buyer persona's or buyer prototypes and interpret exactly who you should be targeting. You can get a better understanding of your existing customers with the data you're supplied with. Analyse this and check any personal information they might have shared with you that may indicate age, location, gender when they place an order or create their account.
Diving into your data is recommended and you either surveys or can use tools like Google Analytics to understand who is accessing your website.
If possible ideally your organisation probably wants to know everything there is to know about your target market: demographic factors like age, location, gender, income, as well as their interests and behaviours. This will help you to improve your business offering.
1. How Do You Determine Your Unique Brand?
Once you've decided on your brand, you should keep consistent with everything your business does so it's important to create a brand that accurately represents your business goals and ideals. Remember branding today is so much more than just a look or a logo. It has come to mean the emotional "gut feeling" reaction a company can elicit from its customers.
Although brands can vary from business to business, one way to structure them is to reflect on your unique company's core values and choose three or four words that represent or summarise those values. "Agile, Sustainable, Honesty and Fun" is one example of a brand a company might adopt.
2. How to Integrate Your Brand?
A brand is not limited to just the words that people see but much rather it can also represent images that people see. Therefore it is recommended that your brand's presence is omniscient across different platforms including social media and your brand's logo (which is a good way of showing to your customers who you are in a short image) should appear on various websites. Your logo should also appear in any marketing collateral including flyers social media campaigns and other signs. Anywhere that your business name is present should also appear your logo.
Visuals with a lot of punch can be really convincing. Consider your own customer perceptions. Have you ever bought anything only because you liked the way it looked?
Websites, however, take much more experience and nuance to execute branding well, so you may want to invest in a website designer or take the Blue Sky Graphics 0220 Web Design and UX-UI Course if you don't have experience building them yourself.
3. What Does It Mean to Market Effectively?
Making sure your marketing is mirror-like of your brand is important, as is knowing well your target market. A business's target market is comprised of the people who might desire its products or services and to understand those potential customers well enough to market effectively, you need to gather data such as how old they are, where they reside, their shopping habits and more.
Investing in a digital marketing expert can be a smart move for business owners since their primary job is to understand how to create marketing campaigns that will reflect your branding while also appealing to your target audience.
Don't underestimate the power of branding. Clench your company's values and use them to create a compelling presence in the business world that potential customers everywhere can recognise and affiliate with which will help your business grow.
Conclusion
Branding may not probably something that you've paid lots of attention to when first starting up your business or starting a career by learning graphic design, but moving forward, it will help you to stand out from your competitors, help your customers to identify you, and make it easier to increase awareness of you.
It can also make your business seem more professional and legitimate. You need to come up with a clear brand identity that covers everything from your logo, to brand colours and font, to your tone of voice and language.
Establishing all of these elements will ensure that you can create a consistent image and message for your business across every platform. Whether it's on your own website, social media, or in emails, people will be able to recognise your brand anywhere.
When setting out to make some branding, you're responsible for setting personal objectives and staying committed to achieving them, which is why we wholeheartedly advise setting SMART goals for yourself — a well known time-management plan of action that keeps you on track to achieve your professional objectives:
Smart: focus on the outcome
Measurable: set a tangible target and record progress
Achievable: don't overreach, otherwise you risk burning out or losing interest
Relevant: tailor your goals to your work and client needs
Time-bound: establish a deadline to spur you on
To learn how more about branding and be an expert in graphic design join Blue Sky Graphics online graphic design course today.  Established in 2005, we are the UK's biggest one-to-one online school, purely dedicated to graphic design. We welcome students with all learning capabilities including beginners.
We specialise in all levels from anyone completely new to design, to those with limited experience, but looking to boost their creativity skill and competencies. Be it a complete beginner, a mature student or an intermediate level designer, needing to refresh their techniques and software knowledge. At Blue Sky Graphics we have been teaching online since we launched in 2005. We have expanded our design team from 3 tutors to a network of over 50.
Even though we are growing as a design school, we never compromise on our one-to-one bespoke teaching style and commitment with each student. In this way, we are small enough to know each of our students yet big enough to specialise in our creative environment.