How Long Does It Take To Be A Professional Photographer?
Certain individuals can achieve success as photographers without ever entering a classroom. Others may take a few classes here and there to get the necessary knowledge. Some will spend up to four years pursuing a degree in photography or a closely related field. Your educational commitment will be primarily determined by the sort of photography that you choose to pursue.
A job as a photographer may be an interesting outlet for creative expression, as photographers work in a variety of locations and interact with a variety of individuals. However, photography is a technically hard job, and individuals interested in pursuing this career path should consider the training required. It is also critical to understand how photographers stack up against other occupations in terms of educational requirements, typical income, and expected job growth.
Photography Basics
Photographers, at their most fundamental level, utilise cameras to capture images. However, photography encompasses several disciplines, including scientific and aerial photography, and photographers operate in a variety of contexts, from photographic studios to newspaper publishing businesses. Some photographers shoot in the outdoors, while others work from a studio. While some photographers work full-time, the majority work part-time, and their workload varies by season.
Many photographers begin their careers as assistants. Some may hold a photography certificate – or even a high school diploma. They may gain a competitive edge with more schooling, since many businesses favour applicants who have had formal training over amateurs who may lack understanding in many technical and creative areas of the job.
Photographers who work in photojournalism, science, or industry typically require a degree. Photographers capture images of exceptional quality. Most people now shoot using digital cameras rather than film cameras. Due to the electronic nature of digital cameras, images captured with them may be stored and transferred on portable memory devices and altered using computer software. Photographers may edit their images in a variety of ways, including cropping and enlarging them, as well as applying filters to make them brighter, darker, or sharper.
Skills every photographer graduate should have:
Lighting
Graduates should be proficient in indoor and outdoor lighting, studio lighting techniques, constant and mixed illumination sources. Additionally, they should be familiar with working with flood, spot, reflected, and diffused light. Students should grasp how the time of day impacts the quality of light and, by extension, the subject or object being taken. In a nutshell, they should be able to organise a picture session quite easily.
Competence in Conceptual and Problem-Solving
Professionals with a degree in photography should be able to successfully communicate with their audience via the use of ideas such as mood, storey, and the element of surprise, as well as through the integration of composition, lighting, and point of view. Additionally, students should be able to apply critical thinking to technical problems, envisage images before to capturing them, and develop unique photographic concepts.
Communication
Professional photographers must be receptive to their clients' ideas and transform them into photographs. As a result, they must ask the appropriate questions and convey their thoughts effectively both orally and in writing to demonstrate that they understand the client's goals and to justify the viability of certain plans of action.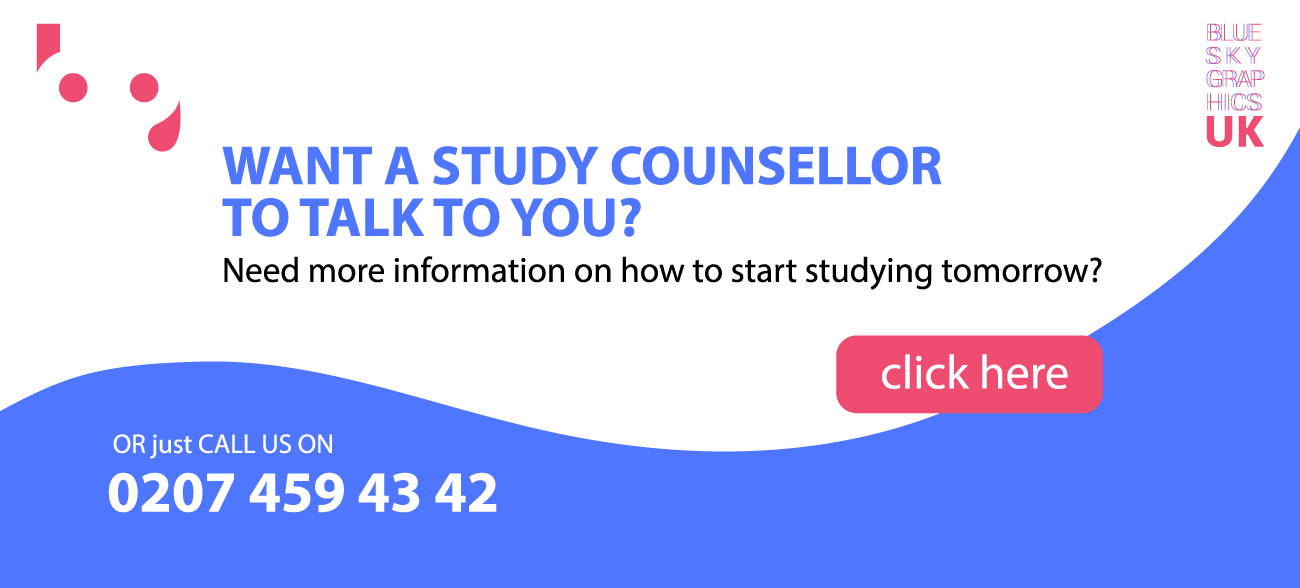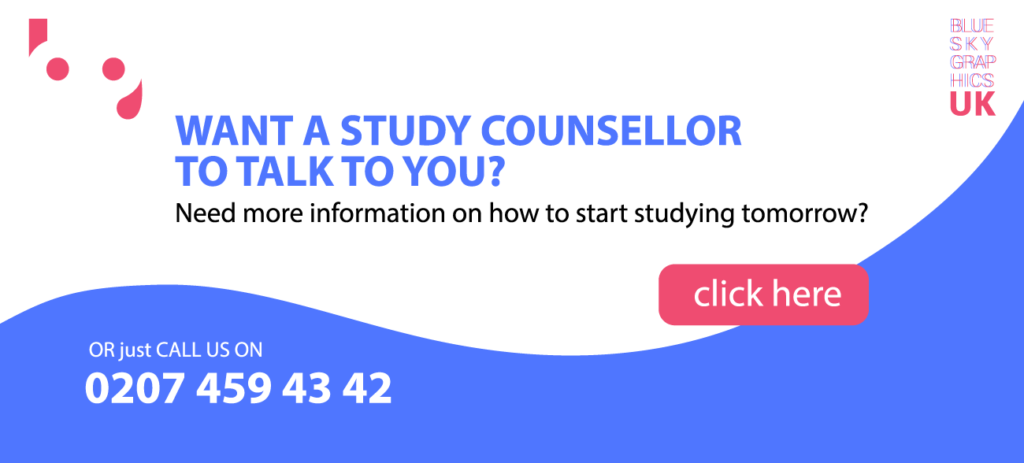 Professionalism
Graduates should be able to produce and present a portfolio demonstrating a working knowledge of art and design concepts and processes; the portfolio should meet or surpass industry standards. Additionally, students should exhibit a grasp of contemporary photographic trends and techniques.
What is Graphic Design?
Graphic design is the process of mixing words and images to create a visual statement. It is used to create logos, banners, graphics, and brochures, among other things. Graphic designers create stuff for the Internet. Their role is to guarantee that communication initiatives communicate well, which requires both creative and technical skills.
Professional graphic designers have mastered the use of a few software products, including Adobe, InDesign, Corel, and others that facilitate picture editing and graphic production. Graduating from an approved online graphic design course like Blue Sky Graphics equips you with the necessary abilities to thrive in your job.
As a graphic designer, you must be able to engage with clients politely and satisfy their demands to the best of your ability. This is accomplished in part by keeping clients aware of the project's progress and by displaying them the preliminary pictures you have prepared to utilise during client meetings. This streamlines communication and saves time by ensuring that you and the customer are on the same page without wasting substantial labour hours on an incorrect design.
Use of Photography in Graphic Design
Even if you are currently employed as a graphic designer, it is prudent to improve photography abilities. And, in the modern day, that probably means using a digital camera with a digital sensor rather than a film camera.
Developing photography talents might help you improve your graphic design abilities
Using a camera is a creative outlet that may help you develop skills that are transferable to the design process. Additionally, photography is a process. Each stage entails making judgments regarding item placement, framing the image, selecting acceptable settings, and analysing the nuances of light and colour. All these factors have a role in graphic design.
Learning photography can assist you in developing a more refined sense of composition. Composition is the arrangement of formal underlying components of a picture such as line, balance, and shape. When these parts are combined effectively, a coherent and effective image is created. When shooting subjects, you are compelled to grasp their spatial relationships, and you are always refining your composition abilities.
Photography can help you develop a better sense of the effect of light and colour. Graphic design requires a formal grasp of components such as warm and cold colours and dark and bright contrasts. However, photography forces you to use these concepts in real-world situations. Consider taking a photograph of a barren winter scene and adding a figure wearing a red scarf to make the image stand out. Now apply the same concept to a design where you want to create a focal point with a burst of vivid colour that reinforces the primary theme. Although the media are distinct, the skill set is identical.