Graphic Designing Short Courses
Many experienced graphic designers have a background or a degree in graphic design or another art or design-related area. To get started in graphic design, you need be comfortable with desktop drawing programmes like Illustrator and InDesign, as well as image processing tools like Photoshop. Enrol in Blue Sky Graphics online graphic design course to learn more about graphic design and start your adventure!
What do you need to become a graphic designer?
You will need computer and illustration skills to become a graphic artist. You will need to be able to address problems in a realistic approach. You would also need outstanding organisational skills.
Employers should be as confident in your production ability and creative ideas as they are in your capabilities. Talent and personal (network) relationships are essential for completing a project. To exhibit your talents to prospective employers, you would need an up-to-date portfolio. Do not be afraid to emphasise your skills (where applicable) in your CV.
Unpaid work experience and internships help you develop your CV, meet new people, and attract employers. You may also establish a website to promote your efforts. Because employment competition is strong and not all openings are listed, you should approach businesses and design firms directly in addition to building relationships.
Formal Graphic Design Training
Many people are seeking jobs as graphic designers despite not having a professional degree. Formal education, on the other hand, remains the simplest and most effective path into the industry. And it is not only about getting a job; a good foundation in design theory and experience may also help you perform well in your present role.
However, not everyone can afford to take three years off from work to attend education. Furthermore, some design degrees deprive graduates of many of the basic characteristics and talents required in today's design field.
Both of these circumstances contributed to the development of Blue Sky Graphics' current quick, intensive courses. We will train you and prepare you for agency interviews in as little as twelve months, as well as aid you in creating an outstanding portfolio for future interviews.
Soft skills needed in graphic design
Soft skills are closely related to personality and temperament. Conscientiousness and compassion, for example (two of the Major Five personality traits), are intimately linked to time management and a desire to connect successfully with others. Soft skills may be developed by students in line with their individual personalities; all they need are resources and motivation.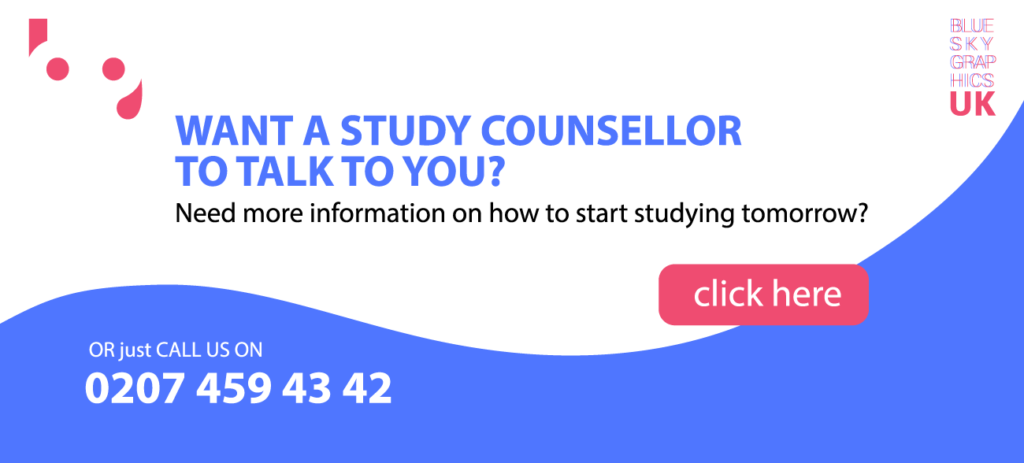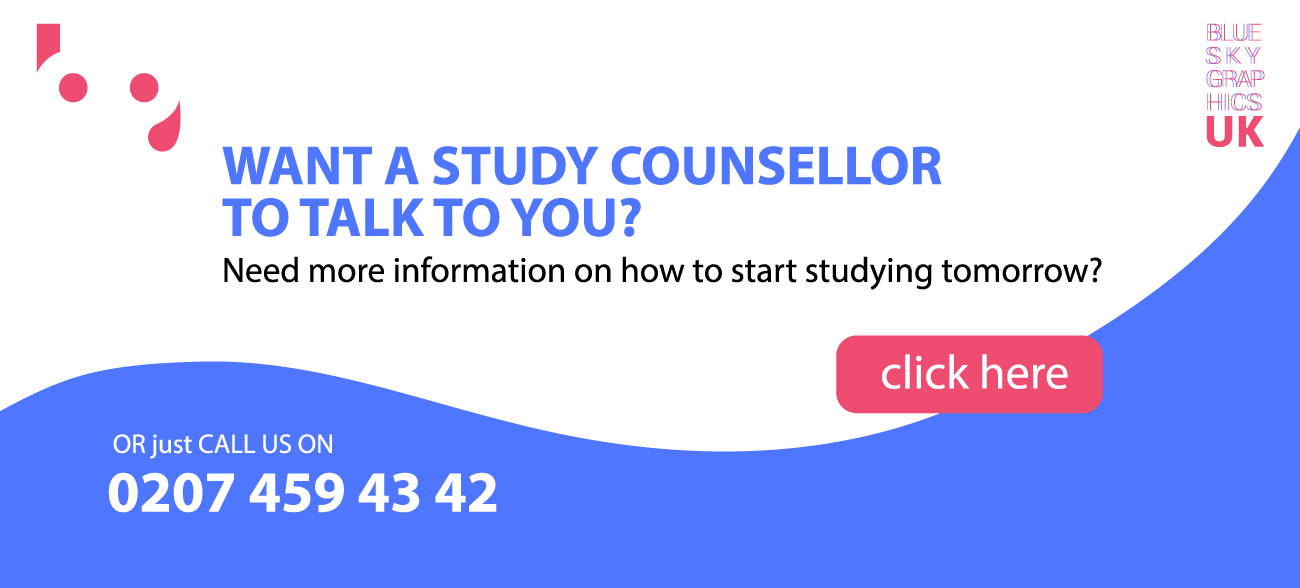 As a result, the importance of design education is in providing an environment for students to acquire soft skills. Students can also hone their skills by participating in plan discussions, course lectures, team projects, and meeting deadlines. They take place in safe surroundings designed to accommodate fading language, conflicting identities, and fragile egos. Universities are responsible for constructing the infrastructure required for expansion.
However, the student is the major responsibility bearer. Soft skills need ongoing, personalised learning as well as self-motivation. Design education is ideally positioned to advance and accomplish these goals.
Enhance your skills
While formal study focuses on ideas, you will definitely require more hands-on software experience. Many organised study programmes, for good reason, do not place a high value on basic software skills.
Academic sessions focus on understanding timeless concepts and principles as well as building a broad aptitude for problem-solving. Software packages, on the other hand, will change on a frequent basis, making it difficult for academic institutions to stay up, even if they want to.
However, the bulk of design job ads need expertise of certain design programmes, most notably Adobe Photoshop, Illustrator, and InDesign. The good news is that there are numerous ways to familiarise yourself rapidly and thoroughly with these topics. Whatever technique you use to teach yourself, the most important thing is to put what you have learned into action. Make sure you have a range of products to include in your portfolio as well as a specific topic to discuss during the interview.
Freelance
After completing your formal education and becoming competent in the essential programmes, you will definitely want to start seeking for job. However, as you wait for responses to your inquiries, there is no reason why you should not start working as a freelancer right away.
Taking on real-world duties can help you solidify your knowledge and begin to turn your academic talents into more practical, realistic ones. Again, this will give you something to talk about during interviews, and it will also allow you to feed yourself while you look for a job at a decent income.
Begin an internship
Placement at a respected design studio or in-house department will offer you with important design experience. You will get an understanding of how architectural companies function, as well as a greater understanding of customer needs and workload performance.
With success (and remember, you must maximise your own potential), you will be able to demonstrate your talents and dedication to the business by transforming your internship into a full-time employment, earning experience, and creating your own network.
Create a peer network
We typically perceive our colleagues as rivals rather than partners or collaborators; nevertheless, in the world of design, the opposite is true. In this situation, it actually pays to establish a peer network on purpose.
For example, a project that someone else rejects due to a busy schedule or a restricted budget may be an excellent match for you – and a terrific addition to your portfolio, which eventually opens doors to other possibilities and projects.
Constructive criticism
It is undeniably necessary to be able to manage one's time well and respond appropriately to criticism. Graphic designers are continuously harassed with deadlines and obligations, whether they are employed by an agency, working independently as a freelance/contract artist, or working on-site for a business. Many of those who will handle projects and deadlines professionally and successfully because of prioritising their workload are designers who are seen as competent and trustworthy by their clients/employers. Each project contributes to a competent designer's knowledge and talents.