Graphic Designer Beginners Course
It is critical that you choose the most appropriate online course for you. Beginning a course that is not a suitable match for you is a certain way to lose interest and weaken your trust. However, with thousands of available online courses, how can you select just one? We will assist you in locating the most suitable graphic design college in the UK.
E-learning and distance education
The discipline of graphic design has been transformed by technology, which now allows for remote labour. As a consequence, it is unsurprising that students are seeking remote learning opportunities to further their education.
Distance learning, also referred to as online learning, is a method of education in which students participate in online courses to study through lecture videos, live video conferencing, and other audio/visual materials that are made digitally available.
Online education
Online education is having a major impact by increasing access to information for a larger number of individuals. While massive open online courses, or MOOCs, provided by institutions are not new, a growing number of students are opting for certified online courses.
Working students, stay-at-home mothers, international students, and those who lack everyday access to transportation are among those who benefit from online education's ease. Numerous full-time students opted to enrol in online courses during their school breaks in order to decrease their semester course loads. As a consequence, eLearning will serve as a complement to traditional education and offline learning.
Excellent Online Course Providers and Options
The finest online courses mimic the in-person classroom experience to the greatest extent possible. They do this by using critical breakthroughs to create open, engaging experiences. It is essential to engage students in online learning, even more so when face-to-face interactions between students and instructors, as well as between students and their peers, are absent.
Among the first best practises to be implemented are interactive interventions to increase online student engagement, effective use of technology to provide easily accessible and well-produced content, mentorship and peer collaboration tools, and more.
Here are some simple suggestions to assist you in selecting a course that is a good fit for you. The online graphic design course offered by Blue Sky Graphics checks off all of the following criteria.
Create your own standards
The first stage is to establish your expectations for the course. If you are interested in taking a course to improve your work abilities, Or are you looking for a course that has been authorised by a respected organisation? Or maybe a course to occupy your time? Perhaps you are already aware of what you want to learn, or perhaps you are not.
Prior to beginning your search for a course, determine exactly what you anticipate or need from it. Consider the following questions:
Are you studying for a career or just recreational purposes?
How much hours per week will you spend to studying?
Are you attempting to develop a certain skill? If that is the case, what is it?
Which topics spark your interest the most?
Increase your investigation time
Spend more time exploring courses to get a better sense of what to anticipate from a lesson. You may explore our category pages on Blue Sky Graphics, or you can search directly for the topic or location you are searching for. Select classes that satisfy as many of the criteria as possible.
Do not be worried if you discover that there are many courses that meet your criteria. Open the tab for each course, and then.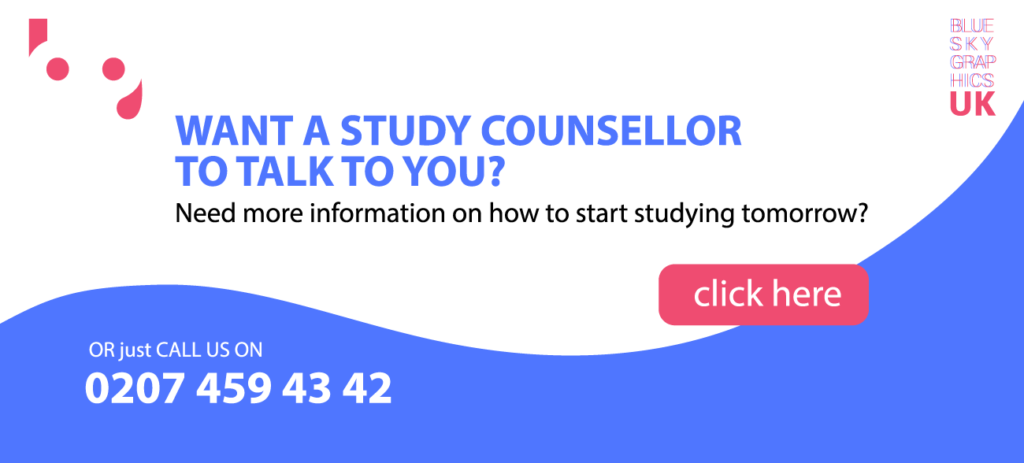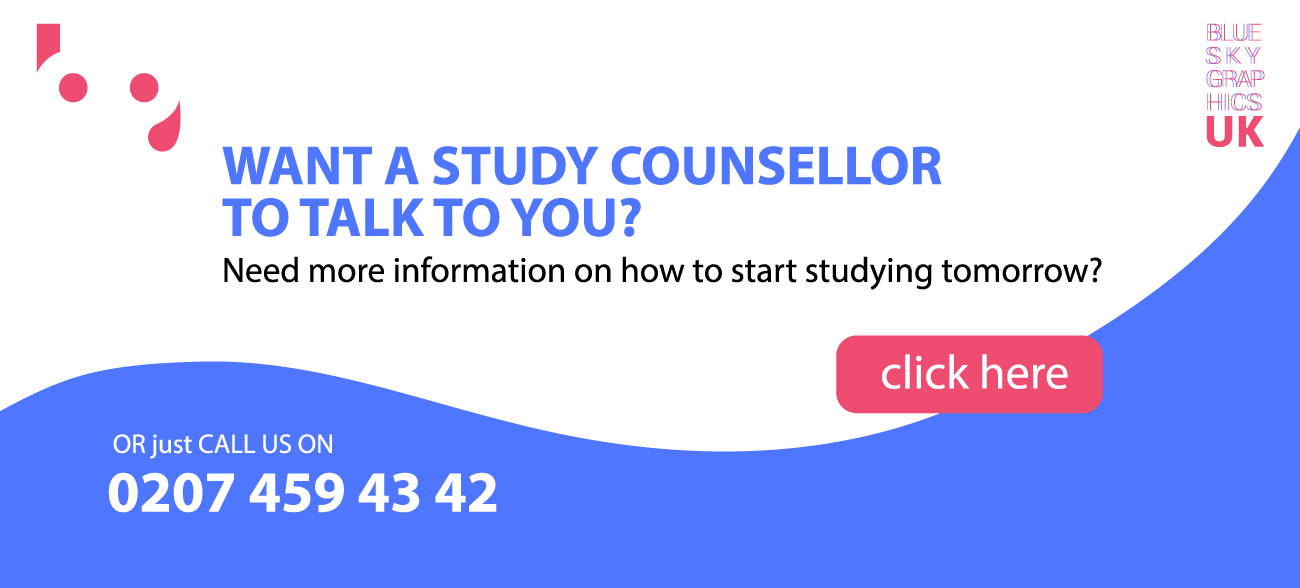 Read the course description thoroughly
This is an important metric. Take the time to thoroughly study all course outlines so that you understand what the course is about, what the syllabus contains, and what you may find at the course's end.
It is also beneficial to determine who the course is meant for at this point so you can ensure it meets your requirements. Blue Sky Graphics provides a wide range of courses, from those with no previous understanding of the subject to those with experience in the field. You do not want to end up on a path that is incompatible with your background.
Utilize the specifications to help you narrow down your choices.
After determining the scope of the courses and their target audience, you must compare them to the criteria set in step one. Which course fits the criteria the best?
If you find that you have a few courses that meet the criteria, you must determine if you are capable of enrolling in and maintaining all of them. If you are unsure if you should, you may still save them to start later (the majority of Blue Sky Graphics courses run several times a year) or update a course to maintain access. You can learn Adobe Photoshop, InDesign and Illustrator at our online course.
Begin your education!
You have scoured the area, read the small print, and double-checked the criteria, and if everything goes according to plan, you may soon have a course booked. All that remains is for you to start going!
If the course does not begin for many weeks, put a reminder to your calendar or a note in your notebook to ensure that you are prepared when it does.
What level of education do the lecturers possess?
One might argue that finding an engaging lecturer is much more important, given the scarcity of face-to-face interactions. Consult faculty comments to see how much experience they have teaching the subject at hand. Academics at universities should have doctorates, whereas teachers at community colleges should earn master's degrees. You are not entitled to accept less just because the course is offered online.
Is the course adaptable?
You are just taking courses online for convenience or convenience's sake. Are you going to be able to complete the course at your own pace? Are you need to attend the lectures live or will they be recorded? It is critical to understand the course's schedule and deadlines to ensure you will be able to complete it. Certain students thrive under duress and need extra motivation to empower themselves, while others require a nimble framework owing to other life or work commitments. With so many options available, it would be a pity to enrol in a course that does not fulfil the prerequisites.