Courses in Graphic Design in Swansea
Graphic designers incorporate images and text from company logos into promotional materials, and more.
We create visual communications elegantly and efficiently to convey every word. This brings in different roles and responsibilities. We produce blogs, brochures, posters, signs, books, covers for magazines, annual reports, ads and other communication tools.
We make such materials by hand or using technology, like software programs for computers — Adobe's Creative Suite, including Photoshop, InDesign, Illustrator, and more.
The area focuses a lot of experience, even though that experience is simply an example of doing your own job. Most graphic artists do not receive any professional training and are fully self-educated. Such people usually hold expert computer-aided design skills.
Online Courses vs. Studying in Classes:
A question may come to a person's mind, that won't real classes be more beneficial for a person eager to make our way in the field of graphic design? But we're wrong. Online courses are revolutionary especially at Blue Sky Graphics because of our unique one-to-one course that makes sure each student gets the required individual attention. Nowadays you don't need degrees to earn; you need skills and a marvellous portfolio which are being provided at Blue Sky Graphics in the form of our 24/7 one-to-one online graphic design courses!
3 Things to Know About Blue Sky Graphics
Blue Sky Graphics offer a range of courses that turn you into a professional graphic designer. You can take lessons online depending on your time schedule and flexibility. The 3P's are the fundamentals for Blue Sky Graphics which denote passion, professionalism and proficiency.
Here are the three basics that you must know about Blue Sky Graphics:
1.It sounds basic but you need to know Photoshop, Illustrator and InDesign main apps.
2.In a private classroom setting, graphic design courses are offered where one-to-one actually means one-to-one!
3.Our classes are adjustable and we are also offered on weekends.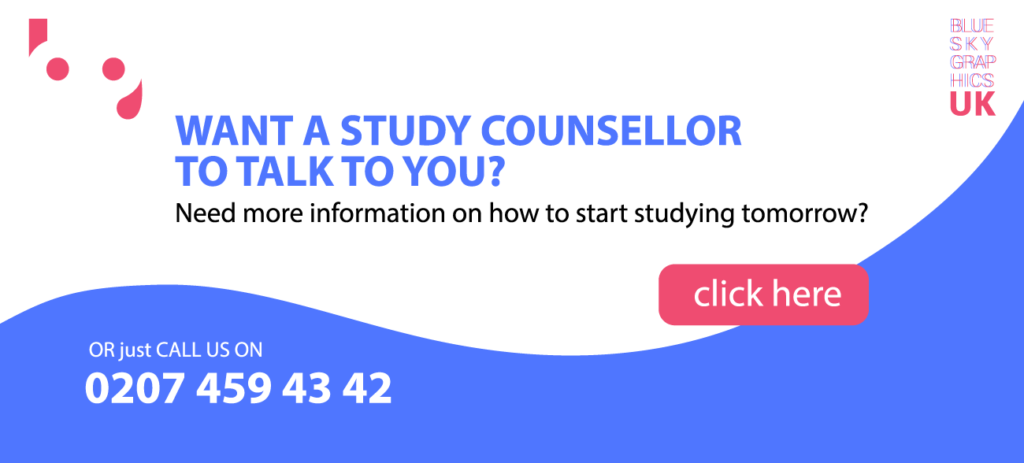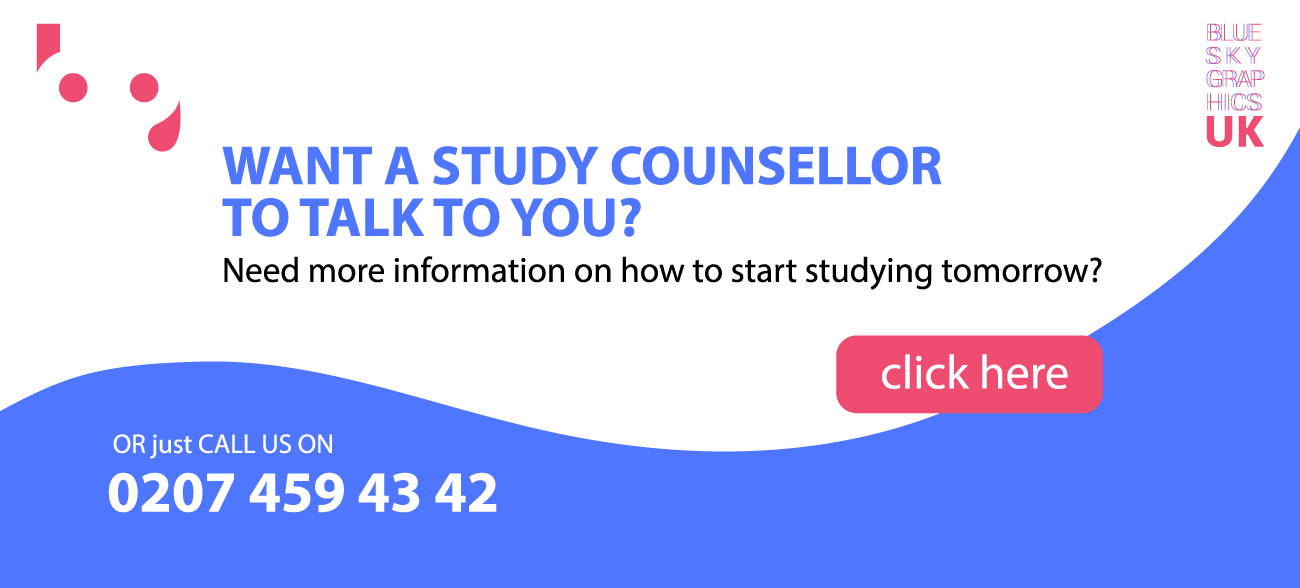 What is an Adobe Graphics Design Course?
The Adobe graphic design course is one that uses and implements Adobe software and a detailed, organised syllabus follows. The start of the course will be informative and inform those enrolled on it about the value of understanding good design as the starting point for producing attractive, skilled work.
The course begins with a module covering a brief history and a digital design application related to interacting with colleagues and customers, as well as relevant technological and design-related material. It looks at the ubiquitous world of graphic design to create a productive design vocabulary and to find inspiration for the student's own project.
Why Do You Need Your Own Portfolio?
Blue Sky Graphics ' professional graphic design course is offered through a one-to-one class system over a period of nine months. The software covers Photoshop, Illustrator and InDesign. It is broken down into a number of different elements from the introduction to the path in contemporary graphic design to the development of your own portfolio and the unification of courses.
After Making Your Portfolio:
Your own portfolio is a great way to bring out your reputation and popularise your skills, and to highlight your experience with a list of all your ventures so that the potential customer looks at you and hires you if you suit our style. If your portfolio is very creative, you will be hired by an advertising agency to market the products and create a positive company image that can help to generate revenue. So stop what you are doing and sign up at Blue Sky Graphics to create your portfolio!
Online Courses Vs. Attending classes:
There is no argument that online courses are the best option to learn graphic design for newbies and advanced graphic designers. Why? Because we offer various items. The target audience for online classes is newbies and experienced graphic designers. Each student gets the attention we need individually.
The one-to-one classes by Blue Sky Graphics are crucial to the learning of a complex field like graphic design.
You get the value of your money when you sign up for the online courses. The teachers are professional and enthusiastic. We will also provide concept design, company logos and much more at the industry level for our students!
Blue Sky Graphics
The best online graphic design courses are offered by Blue Sky Graphics which are suitable for both newbies and experienced graphic designers. To determine what level of graphic design knowledge you already have, we offer different levels of training.
Blue Sky Graphics presents the students with 3D graphics, company logos, and animation ideas. The 3Ps that are professionalism, passion and proficiency are our basic principles. Through blue sky graphics you are not only practicing the talent, you are studying how to actually apply the skill. The tutors have excellent communication skills and are hard working. We have a good grasp of the subject and can assist you with any research and task as we are always ready to help you.Blue Sky Graphics is not holding back on people in providing the best online graphic design courses.
Earning after Online Courses:
Learning professional graphic design has a great scope in the future as it comes up with thousands of job opportunities, from creating logos to business cards for firms to amazing freelancing opportunities. Graphic design is important in every field like marketing, magazine layout and many more. In today's world, it is an important part of business and occasion. Online courses are tutoring people to an extent making them readily available for any project that crosses them. Blue Sky Graphics is not holding back on people in providing the best online graphic design courses.
Learn and Earn from Home
Once you have learned the ability, graphic design will offer a lot of money. Training is easy due to the online courses offered at different websites. Online courses save a lot more time and even give you a better appreciation of the subject because of the one-to -one class system. You can easily work as a freelancer from home and do something you truly enjoy!