Graphic Design Courses Rochford
Using a combination of arts and digital technology, good graphic designers are innovative, pay close attention to visual information, and adopt emerging technologies. Throughout the graphic design course by Blue Sky Graphics in the UK, you will build a base of professional skills while working on developing a personal style that will be reflected in your final design portfolio.
The graphic design course teaches students traditional art basics such as drawing and typography and digital art skills for print and electronic media using the new Adobe Creative Cloud applications: Photoshop, Illustrator, and InDesign. Coursework builds on itself throughout the curriculum as students work on improving communication, project management, and time management skills.
If you are looking to turn your creative talents and passion into a career, the graphic design course by Blue Sky Graphics is for you!
Benefits of Graphic Design
1. Helps to make a positive impression
In the first place, an outstanding graphic design must affect the viewer. The task is to get attention and keep them hooked. And the only way to do this is to develop a strong graphic design.
2. Building the reputation of a brand
It is crucial for your company to set up a brand image, to stand out from the competition, and to help you develop your own identity. Every company has its power, so you certainly do not want to look like anybody else.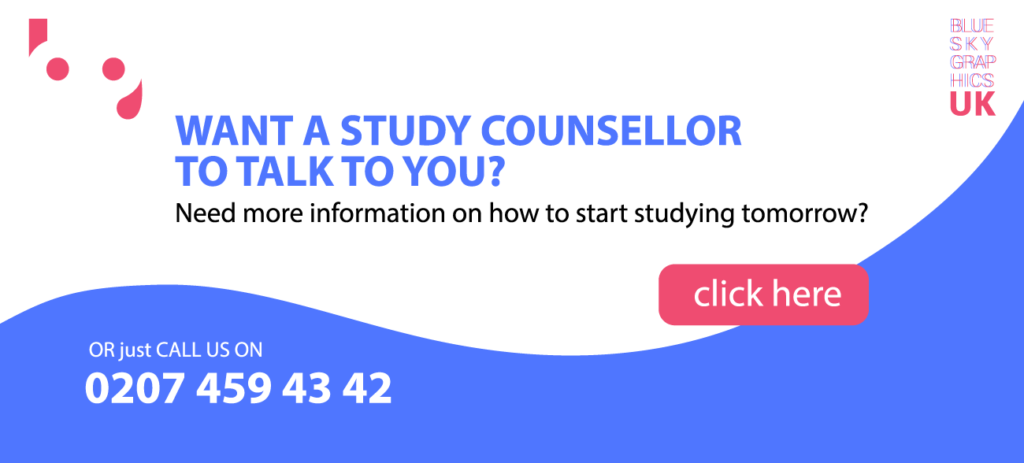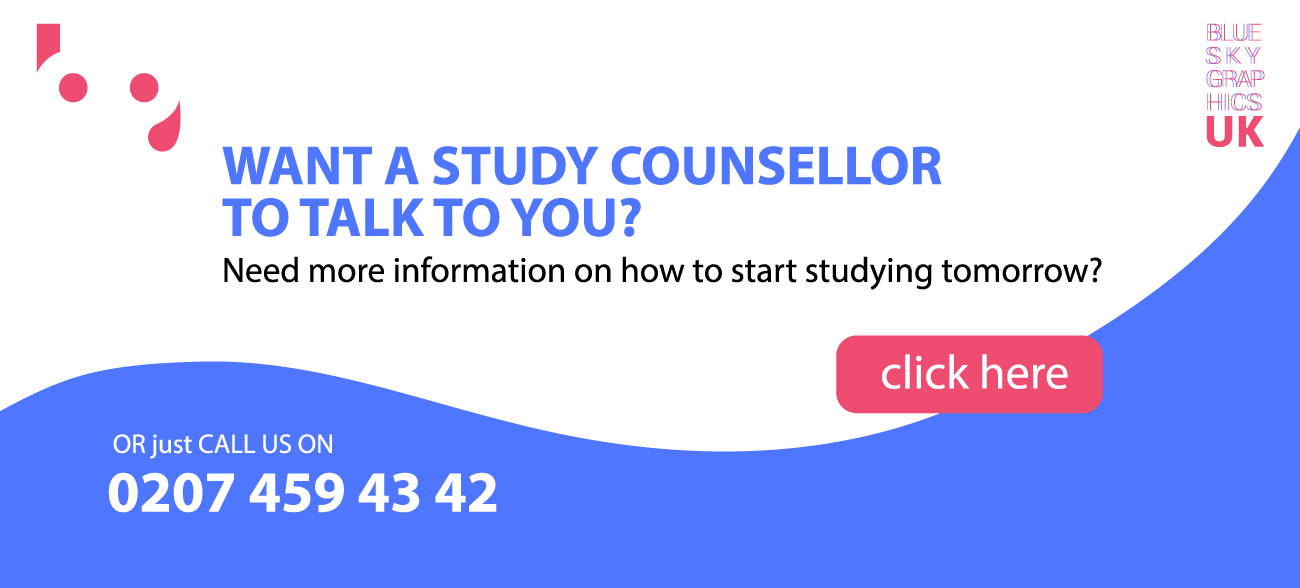 3. Helps to express your knowledge
It happens most of the time that words cannot effectively communicate information. Or maybe it can be done more interestingly with the photos. It is at such times that graphic designers may play an important role in the transmission of information. Your company is complicated with many products, types, colours and sizes, and many other factors available. This can often prove to be a little difficult to express the correct details. Robust graphic design will convey the offering in the form of reports, charts, and illustrations.
4. A strong graphic design can tell a storey
People must get a sense of what the company is like before deciding to go for a product. A thoughtful design catches the interest of the viewer or potential consumer.
5. Good graphic design leads to good consumer confidence
We are living in an age where everything is online, even from a minute of information. Bad interactive design cannot effectively convey the message of your brand, as the visual is not read and understood by the viewer.
As people respond quickly to a rich example, you should take every opportunity to build customer confidence and trust. The poor design of the interface can produce a very unfavourable picture of the business.
How does Graphic Design Affect Our Lives
Design is all around us. Take a look at the book sitting next to you, the phone in your hand, the sign outside your window, the page you are surfing. Designers have deliberately and thoughtfully executed all these ideas. Graphic design helps us interact; it keeps us connected to the world, allowing us to move through physical and digital spaces.
The layout is used to interact, based on who we are – it may affect our perception of actions and demographics. It can reassure and inspire our decision-making process.
From industrial, automotive to communication design, sound designers have all recognised the need to link their production back to the fundamentals of human commitment.
Its effects are mostly unconscious or unconscious. It is unclear whether that is good or bad, but you cannot ignore the role it plays in our world experiences. Graphic design is more than just pretty images and fancy fonts. It is years of understanding and experimenting, of mastering the mediums in which we function, of knowing what works and what doesn't.