Graphic Design Courses Poynton
Graphic Design is an art and ability that transforms concepts into visual elements and communicates a particular message. Photos, diagrams, photographs, graphics and text/words are also used to express a message.
Graphic design is essentially a purpose of art. It begins with an issue that is visually overcome by using pictures, symbols, or even words. Visual communication is where concepts and ideas are conveyed using graphic elements.
This includes page layout, typography, branding, and image creation typically. Graphic designers also work on commercial ventures where the final parts seek to increase the sales of the product and build brand awareness. Much of the time graphic design work includes the production of promotional materials in the form of posters, flyers, business cards, logos, packaging design, billboard design, email marketing, web design, etc.
Use of Graphic Design
Graphic design is used by all types of organisations, in some capacity, to advertise their goods or services in an eye-catching manner. Graphic Designers build a brand identity and create visually aesthetic 'assets.'
Graphic design promotes the marketing efforts of companies and helps to attract and retain customers. Graphic design skills are required in industries such as manufacturing, advertising, television, publishing, public relations and wholesale.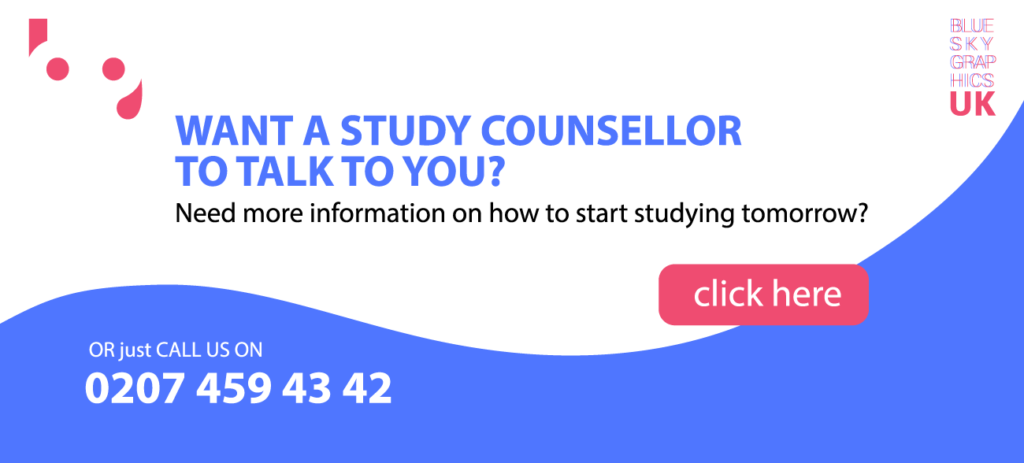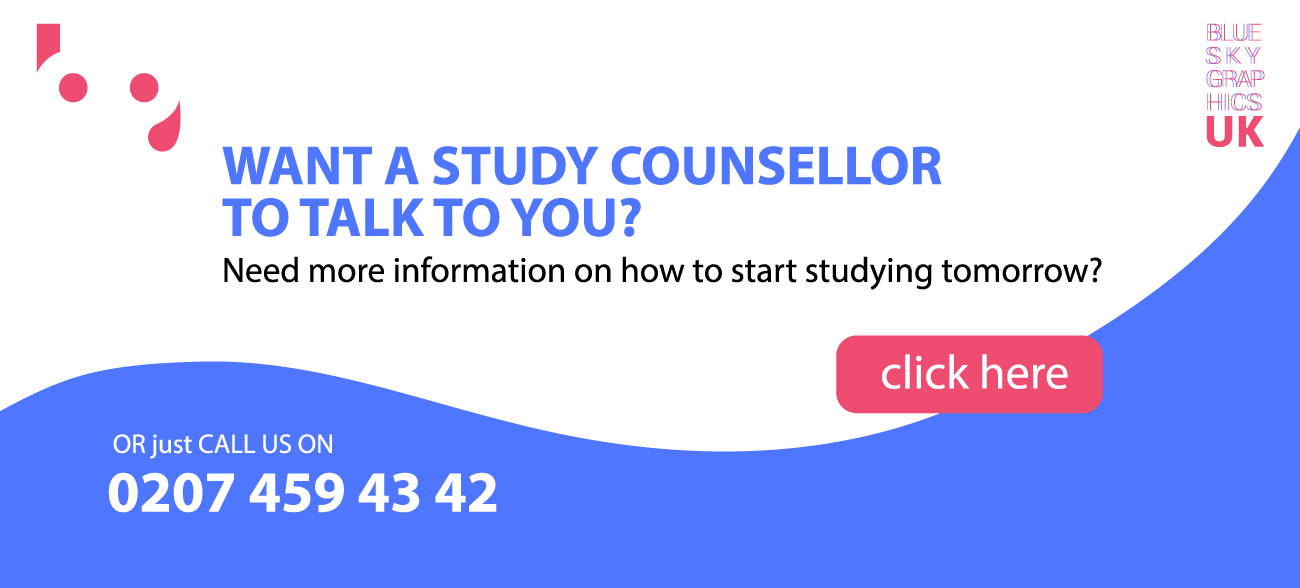 Blue Sky Graphics
Learn the fundamentals of Photoshop, Illustrator, and InDesign when designing real-world projects. In this graphic design course, you will develop a good understanding of how to work on projects in Photoshop, Illustrator and InDesign. The course will teach you the basic concepts of graphic design – image creation, typography, composition, colour and shape work, and necessary skills that are common in all fields of graphic design practise.
The course is open to anyone who is interested in becoming a graphic designer and is mainly geared towards total beginners.
Working as a Freelance Graphic Designer
Getting to an agency or applying for a full-time job is a great way to learn the trade and gain stability, but for many, the appeal of freelance is too intense. Something is liberating about managing your hours and getting the ability to collaborate with a variety of different clients on exciting and new projects. Graphic design also lends itself to remote work, and the thought of packing a backpack with your laptop, camera, and phone to explore vast lands while still working is incredibly appealing.
As a freelance graphic designer, you will be in charge of identifying and securing your clients, and so it is essential to know which form of the company requires graphic design services. Before joining the pool of freelancers, designers should ask where their unique skills and skill set will be most needed and rewarded.
For example, do you have the experience of creating visual communication in advertising and marketing? If so, the best choice is to stick with this to start and then branch out after becoming more known as a freelancer. Often finding a speciality that you specialise in and have the ability to become an expert will give you a more competitive edge and contribute to a higher earning potential.
Market Yourself
The most critical way of entering the freelance market is to learn how to market yourself correctly. There are many ways you can promote yourself and your work, both on and offline. Consider social media sites, local posters, and networking activities as a starting point.
Other ways of focusing on one or a few fields may be by deciding to concentrate on a particular field of design, such as logo design or multimedia design. Specialism will give you an advantage over other freelancers applying for work in that field.