Graphic Design Courses in Poole
Graphic artists use their blogs, images, icons, advertising and a variety of other businesses in both the private and public sectors. Owing to the online involvement of multinationals and e-commerce, graphic designers are continuously required to make revenue from this job. We see graphic design in every corner of the street that makes it an important skill to be learnt to gain massive amount of money and develop a good career.
However, it is not feasible for all to study graphic design from a reputable university or college, mostly because it is costly and time consuming. The solution to this question lies in Blue Sky Graphics, which provides online graphic design courses for people in the UK who are able to study graphic design from home to become a professional graphic designer.
Blue Sky Graphics
Blue Sky Graphics provide three major courses which are as follows:
1. Graphic Design Courses – 9 months
2. Web design and Development course – 8 months
3. UX-UI Adobe design course – 8 months
This may not seem a lot but in reality, this is pretty much all you need to know and learn to become a graphic designer. The use of Adobe Photoshop, Illustrator, InDesign, WordPress and HTML is all covered during these courses.
One-to-One Class System
Some people don't think online learning is that helpful, but it's really quite the contrary! You can study at home convenience without any actual space, because most people who join online school are part-time and full-time workers.
You will have a clearer interpretation of the lecture in a near and friendly setting as you would have the specific focus of the lecturer. Each class lasts for 90 minutes and an extra 90 minutes for some homework and assignments that same week. The provision of online courses is not a concern either as lessons start early in the morning, at 7:30 a.m. and continues until 10:30 p.m. every day of the week. This helps you to work or study so you can then attend classes anytime you choose. All you need is a computer and internet access to practice graphic design across your busy home and work life and become a professional artist.
Importance of Online Courses
Such online channels have even rendered attending their favourite lessons at home much more available to consumers. One of the main advantages of attending online courses is that it saves time, whereas individuals used to attend and learn in college classrooms.
Skills continue to be built and continually strengthened, with the technologies being increasingly implemented in the sector. As a result, online graphic design courses are becoming increasingly popular not only among students but also among professional designers who need to refresh their experience and skills in order to keep up with the growing technological advancements covered by today's graphic design courses.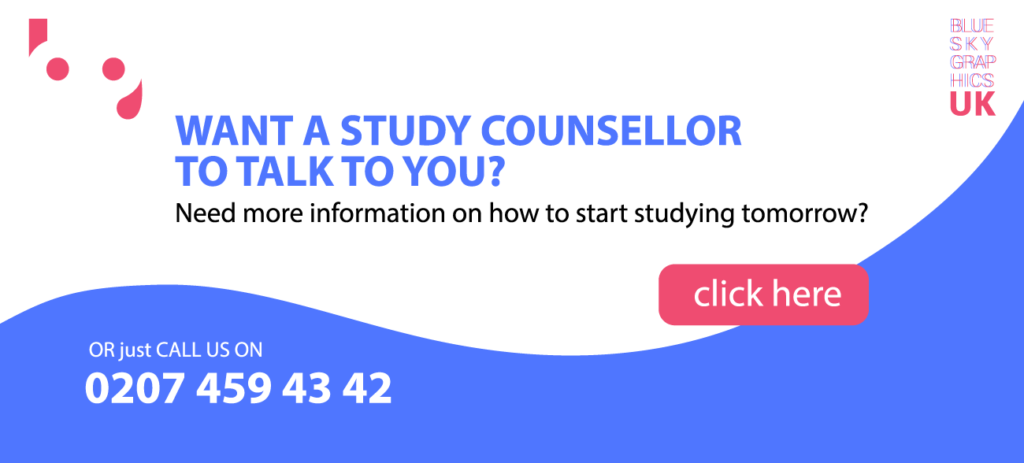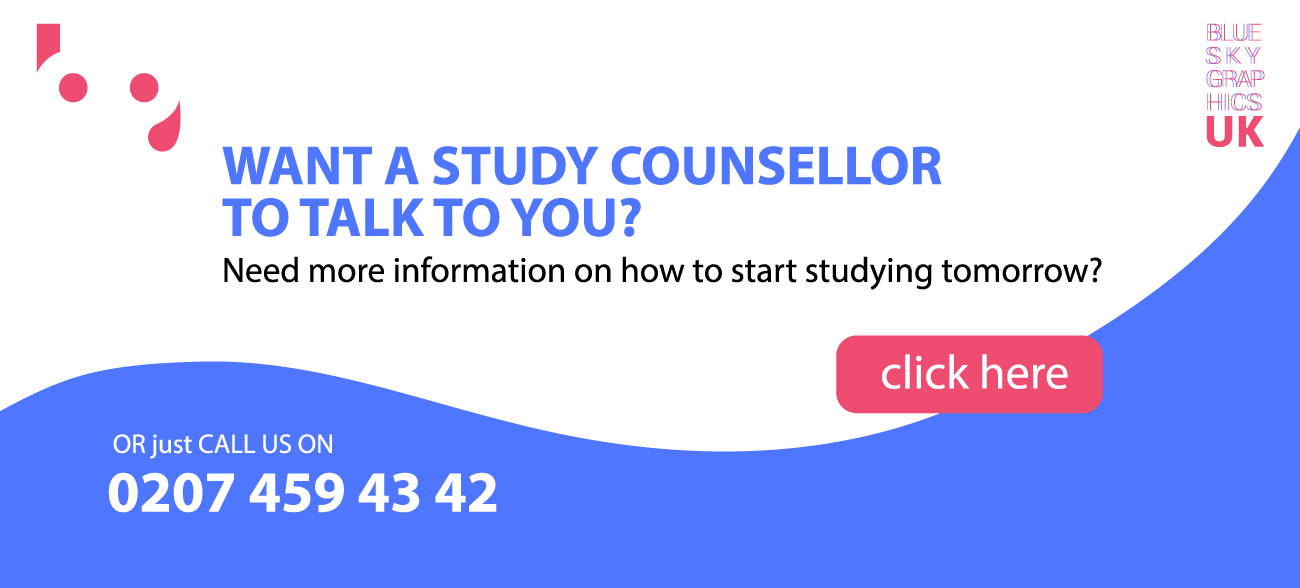 Why Study with Us?
Blue Sky Graphics is the greatest opportunity to learn graphic design at home! With Blue Sky Graphics, you can become a professional graphic designer and learn all the skills you need at home and at your own pace. Classes are also held on weekdays and weekends.
Blue Sky Graphics has introduced a one-on-one coaching system that has encouraged students to seek the lecturer's individual attention, which is not feasible in a traditional classroom environment. The tutors grasp their subject matter well, so they are extremely qualified and hard-working. So there's no reason to worry over an online study platform.
3 Things You Should Know About Blue Sky Graphics
Here are the three basics about Blue Sky Graphics that everyone should know about before signing up for an online course:
1. The lectures are held in a one-to-one system, not a real classroom. This means you get the individual attention of the professor and receive all the help you need.
2. Training hours are flexible and classes are available on weekdays as well as weekends.
3. The basic apps you need to begin with include Photoshop, InDesign and Illustrator.
Why is Graphic Design Important?
Graphic designers use computer tools to create a unique design or sometimes use the conventional methods to convey their ideas to the customers. Most companies use graphic design to advertise and sell products and build an identity through advertisement and branding. And any company that wishes to market its goods would need a graphic artist, if not one. You should have a clear concept of the graphic design elements such as colours, shapes, curves, lines, fonts and textures while deciding to create an artistic prototype.
Course Outline
The courses at Blue Sky Graphics are suitable for people of all backgrounds, whether they are a new to this field or already hold some experience.
The three major courses being taught are:
1. Graphics Design
2. Web Design
3. UX-UI Design
Graphics design course is a detailed one and aims at training you to become a professional artist. It teaches you how to run Adobe software with an emphasis on drawing, design and organizational illustration for its students.
The Web Design course is the one for you if you want to improve your current skills by mastering WordPress, Elementor, CSS, Flash and HTML. It teaches you how to create your own website using technical tools, or recreate an existing one.
UX-UI design course is suitable for those students who already have any background in graphic design. Photoshop and Illustrator are the main software used here to create user friendly websites for fast surfing.
UX-UI Design Advance Course:
Blue Sky Graphics will teach UX UI design over an 8-month span. If you already know Photoshop and Adobe Illustrator, this is best fit for you. This course contains Adobe Photoshop software, Illustrator software and Adobe XD applications for technical use. You will learn how to create a user-friendly website by taking this tutorial. Essentially, that's what the UX designer is doing! Looking at the user experience and how simple it is to navigate an application or web page. Looking at the user experience and how simple it is to navigate an application or web page.