Graphic Design Courses Pontardawe
Due to the increasing demand for graphic designers, graphic design has become a field of interest for many people worldwide. You need to have the creativity and drawing skills to become a graphic designer. Graphic designers need to be able to find practical solutions to problems with excellent communication skills.
Most professional graphic designers have a background in graphic design or other art and design-based subjects. To become a graphic designer, you need working knowledge of desktop design software, such as Illustrator, InDesign, and image editing packages such as Photoshop.
The best way to learn these programmes is by taking a graphic design course online or from private training providers. Blue Sky Graphics is an online school in the United Kingdom that can teach you the necessary skills to become a graphic designer.
Working as a graphic designer would include the following:
• Discuss the requirements of the project (the brief) with clients and colleagues
• Provision of costs for the project
• Choosing the most appropriate materials and style
• Create rough sketches or computer visuals to show the client
• Use specialised computer software to prepare designs
• Produce a final layout with exact specifications for typefaces, letter sizes, and colours
• Working on budgets and deadlines
• This role may also involve the production of 3D designs for packaging, exhibitions, and displays.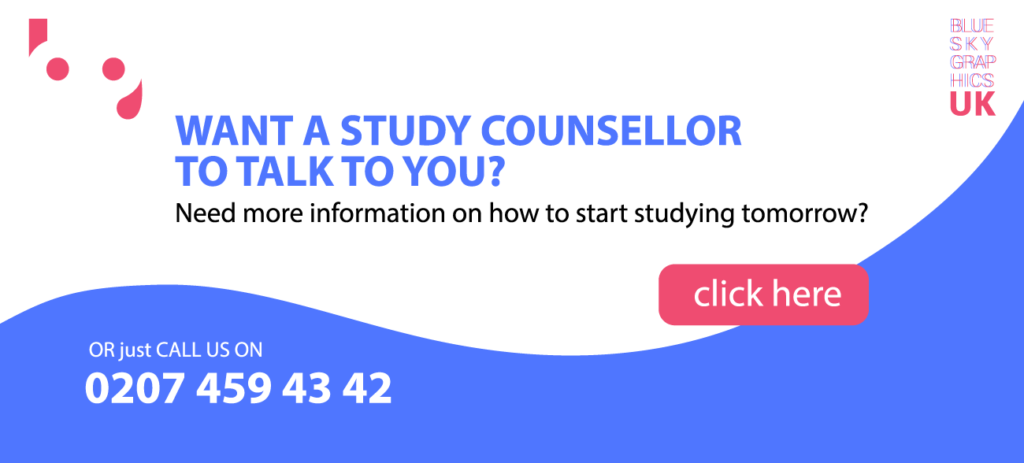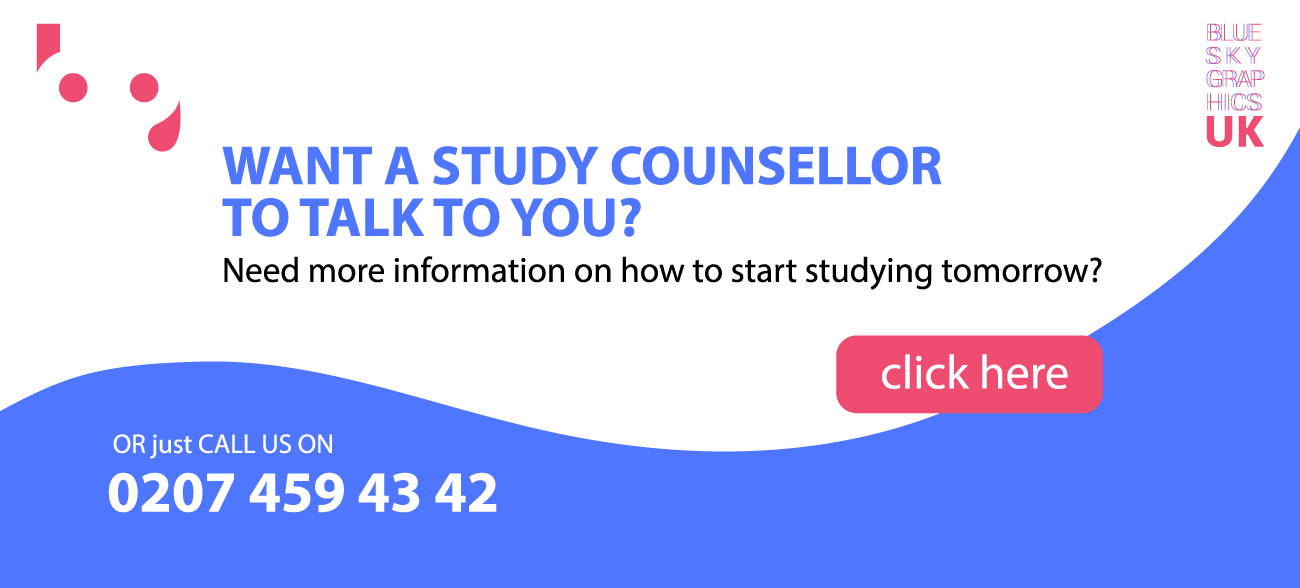 Employment
Employers will be as interested in your design skills and creative ideas as they are in your qualifications. Talent and personal (network) contacts are very important to get a job done. You will need an up-to-date portfolio to show potential employers what you can do. Do not be afraid to use your design skills (where applicable) to make your CV stand out.
Unpaid work experience, vacation jobs, and internships will give you the chance to develop your portfolio, make contacts, and impress employers. You can also create a website to showcase your work.
Competition for jobs is strong, and not all jobs are advertised, so as well as building contacts, you can approach companies and design agencies directly.
Adobe Creative Cloud
From photo editing to typography tools to sound design, the industry-standard Adobe Creative Suite offers designers of all sorts everything they need to produce skilled work quickly — for virtually every sort of design project.
If it is making a logo template, developing social media graphics, or putting together a brochure, Adobe has developed the ideal app solutions with Photoshop, Illustrator, and InDesign.
Using the right app for the right project would boost the design process.
Photoshop is the most versatile software for making and enhancing images. Layers make it easy to create models that can be modified and re-arranged with only one touch. Adjusting tools are much more efficient than most other applications and make minor improvements in colour, contrast, brightness, and more.
Illustrator is the magic vector-image machine of Adobe. This means that something created in Illustrator can be scaled to tiny thumbnails or huge billboards — all without sacrificing any quality or adding any odd pixel.
Adobe has developed InDesign for the desktop publishing industry and is mainly used to illustrate newspapers, magazines, novels, posters, and flyers. Almost anything with massive numbers of text can go directly to InDesign. InDesign helps you set up master page models such that page designs are instantly synchronised across the whole paper. Pages are counted randomly and can be re-ordered, duplicated, and shared quickly.