Graphic Design Courses in Manchester
Growing up, you have always been a standout in art lessons and have leapt at the ability to work on exciting artistic ventures. Now that you might be making career plans, you can't help but think how you should extend your artistic passion to a job as a graphic designer. But taking the transition from doing imaginative stuff for the love of it to working seriously as a graphic designer is a major jump — and you want to learn more about the role before you make some commitments. So we are here to guide you all the way, hoping you'd learn graphic design from Blue Sky Graphics and become a professional!
What Role do Graphic Designers Play?
Graphic designers fashion and model everything from a small postcard to a huge billboard on the street. Their projects are intended to elicit a specific sensation from an audience. They are specialists at getting a logo or idea to life and are also active with advertisement and promotion activities.
Graphic designers must also collaborate alongside strategists, customers, art directors and copywriters to brainstorm concepts, develop mock-ups, integrate suggestions, and ultimately generate a concept that narrates a story and attracts the audience.
We encourage the use of Adobe Photoshop, InDesign and Illustrator to create such logos and designs.
Where do Graphic Designers Operate?
Graphic designers may operate either privately (at home), at an organization or as a freelancer. As an in-house artist you would be working with one client to meet their graphic design needs. At an agency, you'd be working with a contracted firm to produce for a variety of brands. Freelance involves making your own client arrangements and working anywhere you like.
What is the Best Way to Become a Graphic Designer?
Traditionally. obtaining a degree in this field was a requirement to land a job but since the past 5-years; employers prefer a portfolio over a degree. While there are definitely tips and DIY videos that will help you pick up some of the trade techniques, an experience with a skilled tutor will help you stand out from the crowd and even adds up to your portfolio!
Luckily, we have the best tutors you could ask for who are hardworking and teaching three major courses in the one-to-one class system.
One-to-One Learning
Classes online aid students escape, lectures that might be boring for some and noisy classrooms. You will also save money and reduce either home-to-class or work-related expenditures. Many of the students are considered time-limited and either have full-time or part-time careers, so online learning has practical benefits for them in terms of balancing school, personal life and work.
Graphics Design Course
Visual communication is a complex activity which constantly reformulates and integrates a wide range of technological approaches for communicating with audiences.
The training spans more than 9 months, which involves:
Photoshop x 12 classes   ( 90 minutes each class )
Illustrator   x 17 classes    ( 90 minutes each class )
InDesign    x   3 classes     ( 90 minutes each class )
You will learn a range of technological expertise and get motivated to try new solutions, mixing digital technologies with exploring conventional techniques to produce exciting results. You'll be building your own portfolio during the course too!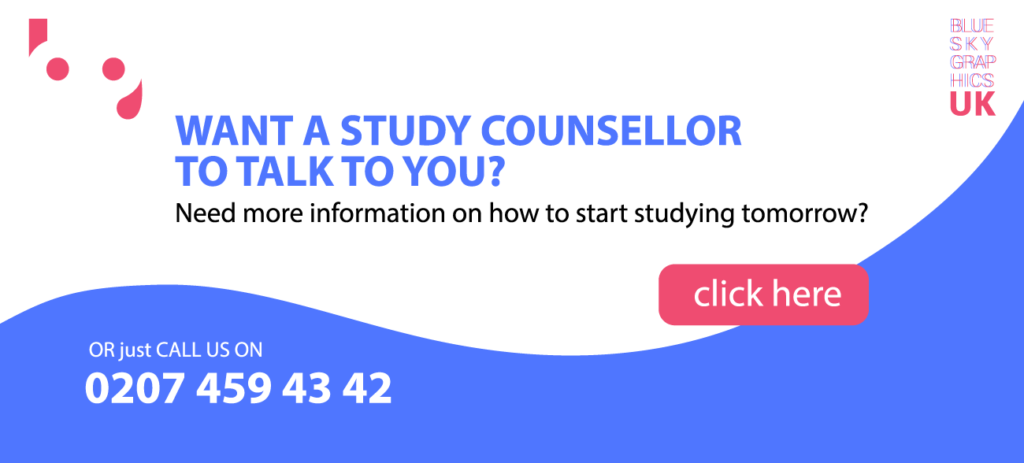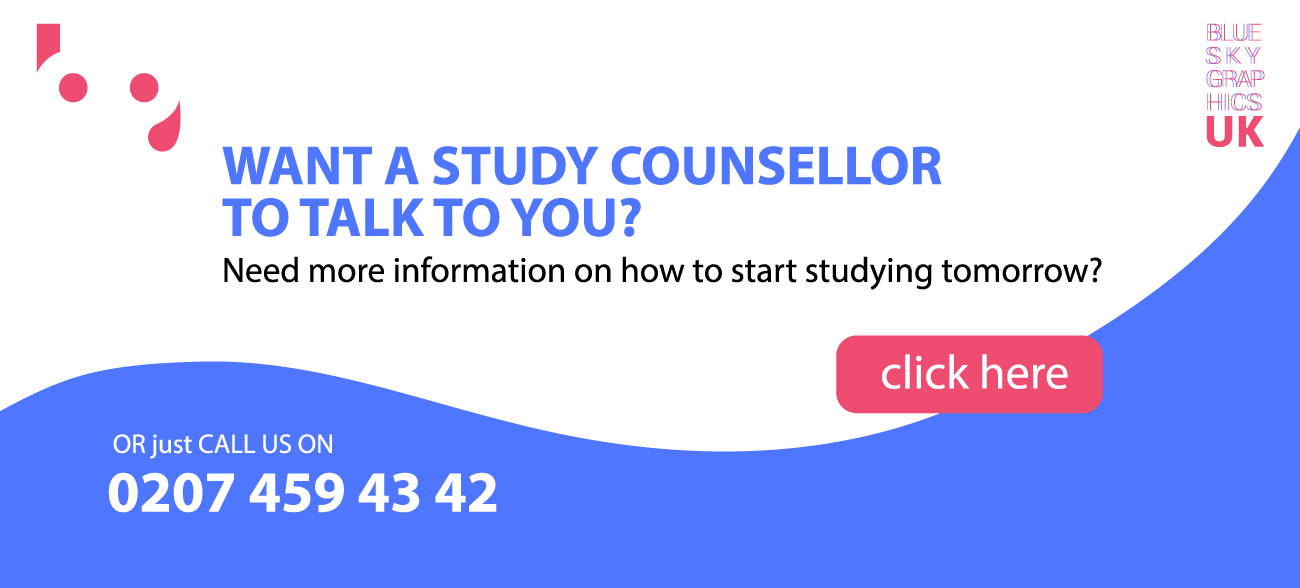 UX UI Design Course
UX actually refers to something that may be experienced. The UX creator is concerned about how the app helps the consumer experience and how easy it is for the client to carry out their preferred tasks. For example, how easy is the method of checking out while shopping online? Does your online banking software really help you transfer your money easily? The primary aim of UX design is to build simple, convenient, rewarding and all-round consumer-friendly experiences.
Web Design Course
The website prototype that exists on the internet is called web design. A web designer is focusing on the presentation, style, and even text of a website. The style refers to the arrangement and categorization of products. Good web design is user-friendly, aesthetically pleasing and adapts to the client audience and the website brand. Most websites are designed with an emphasis on usability, so there is no inappropriate material that may annoy or confuse users.
Freelance Graphic Design:

The internet (through freelancing) helped people to show their skills to the world and bring out the best of themselves. Through online businesses, people earned from their talents rather than degrees or diplomas. This method helped students, people wanting to earn extra on the side and housewives to learn a skill from online courses and implement the skills they learned in freelancing. Hence learning from the internet and earning from the internet all from the ease of your homes! 

Why Blue Sky Graphics?
You get your money's worth when you sign up on Blue Sky Graphics. The teachers are professional and passionate in their online classrooms. Other than that, Blue Sky Graphics will provide their students with industry-level illustration designing, 3D animations, business logos and much more! The tutors are hardworking, and their only aim is unlocking the creative aspect of every student so that every project they get assigned after doing a course from Blue Sky Graphics would be a masterpiece.
The base of Blue Sky Graphics online graphic design course is the 3Ps which are 'Passion, Proficiency, and Professionalism,' this is why one can put their trust in Blue Sky Graphics with ease and wander no more in search of a credible online graphic design course because Blue Sky Graphics has got our back!
Earning from Home:
Online courses have enabled us to earn a good salary without the need to leave our homes. Smart people learn from the internet and employ the learnt skills on freelancing platforms to generate a good income for themselves. People used to earn on the side with freelancing but now due to the increase in demand for skilled people; companies hire freelancers from online websites and give them a shot at representing their companies. Graphic design being a widely demanded field has provided a great opportunity to people to specialise in, and earn a good wage through freelancing.

Photoshop

Using Photoshop for graphic design is a vital talent. It is a common multimedia resource used in a broad range of media, from print to screen, to immersive design and even film. Many wanting to start a career in graphic design would need to learn Photoshop, but that is only one step in the path of being a graphic designer. Using Photoshop on its own is not enough to become a graphic artist.
Aspiring designers need to improve graphic design expertise along with Photoshop lessons. Although Photoshop is an essential resource for graphic design, the discipline demands a broad variety of visual design expertise beyond merely running Photoshop. Just as knowledge of how to use a hammer on its own does not make a good carpenter, a designer needs more than Photoshop knowledge for graphic design work to be visually attractive and effective.
Why Photoshop for graphic design varies from other areas?
Photoshop's capabilities in web design are more artistic than scientific. Graphic artists usually do fewer retouching and utilise Photoshop for artistic purposes. This may include using Photoshop to combine images, apply effects, add text, or edit images to convey messages or themes. The usage of Photoshop for graphic design differs from artists or retouchers who use the same method to clean up the background, change the colour and enhance the overall clarity of the product.
Which version of Photoshop for Graphic Design?
Photoshop 's main version, also named Photoshop CC, is the perfect edition of Photoshop for graphic designers. It's important to note that there are several iterations of Photoshop online. The Photoshop family comprises Photoshop Lightroom, Photoshop Components, and then there's Photoshop. The above is the software that is better adapted to the web design edition of Photoshop. The other variations in Photoshop are intended for different users. Photoshop Lightroom is designed to the needs of advanced photographers, while Photoshop Elements is a commercial edition of Photoshop. Many other applications bear just the label of Photoshop, which have little to no relation to Image illustration.
Options for learning Photoshop for Graphic Design
Graphic artists and graphic designers had numerous ways to master Photoshop. It covers frequently scheduled public Photoshop classes in major cities, live online lessons, free Photoshop videos, and books for Photoshop learning. Irrespective of the process used for learning Photoshop, it is important to devote ample time to learning Photoshop because it is a complex application.
Since it was launched 23 years ago, Adobe Photoshop has become the undisputed king of image manipulation software. Having grown from a humble beginning to one of the most diverse software packages in the world, Photoshop has also become one of the most widely used programs in a variety of industries. Whether you've been on the fence for a while or are ready to plunge right in, there's never been a great opportunity to take Photoshop lessons. Below are some of the explanations why mastering Adobe 's flagship software will be on your to-do list in 2020:
Improve your résumé
The influence of Photoshop can be seen almost everywhere. Through the glamorous commercials in the nation's leading newspapers to the highly realistic graphics found in today's most popular video games, Photoshop is an invaluable resource for innovative technology professionals. Nevertheless, the need for image editing expertise has become a regular necessity in several industries, including communications, advertising and, of course, fashion. Take a look at many job ads, and more often than not, familiarity with the Adobe Creative Suite is referred to as "advantageous" or "highly desirable," if not essential. Taking Photoshop lessons to know how to utilise this versatile program kit is an ideal first move in putting yourself apart from the crowd and making you a more desirable choice for the position you've always desired.
Make a career switch
Ever tried to build the breath-taking scenes that you see every day on TV, in film, or in magazines? Tired of the grind of your current job and wanting to try something a little more creative? Starting a Photoshop training course is the first step towards a more fulfilling profession. After you master the fundamentals, you'll be able to learn complementary program packages through Adobe Illustrator lessons to expand your ability set and build beautiful vector graphics that you can further control within Photoshop. Who says that? You could even start your own freelance design business on the side while you prepare to make the switch.
Take your collateral to the next level
If you work in marketing, you already know how important aesthetics are when it comes to providing high-impact collateral. Through mastering Photoshop, you can take charge of the design of your marketing materials and build quality, in-house graphics. In an intensely dynamic market climate, first experiences are all-don't leave the performance of the next plan to chance. Take classes in Photoshop and make your promotional materials stand out from the rest.
Learning Photoshop could make your boss very happy, too. After all, if you can actually produce beautiful graphics and images yourself, why pay anyone else to do that? Mastering Photoshop makes you an even more valuable team member, and in today's economy, that can be a very big deal.
Express yourself
For Photoshop, there are practically infinite possibilities. Photoshop is the biggest Swiss army knife in app products if you choose to unleash your imagination. Through digital painting and image editing through picture reconstruction and even 3D modeling, Photoshop lets you put your dreams to life. Next time you have a friend or family member's birthday coming up, or some event that would usually involve a greeting card, why not make your own bright, eye-catching style and add the kind of special flourish that can't suit the generic greetings?
Since completing Photoshop lessons with Blue Sky Graphics in Manchester, in no time can you be feathering masks and mixing layer modes like a pro. Not sure what these terms are? So why don't you talk about taking Photoshop lessons to find out?
Why you should learn Photoshop?
There are several explanations why you ought to know Photoshop. Training Photoshop is necessary whether you work in graphic design, web design, or customer interface. However, it is equally important to learn Photoshop for those working in hands-on marketing roles. If you're making flyers, brochures, or email updates, you need to learn Photoshop for editing and retouching photographs.
Learning Photoshop to get a job
For those who are only joining the workplace, Photoshop may be a wonderful talent to help you find a career. Many occupations involve Photoshop expertise, and this is particularly true in design positions such as graphic designer, web designer, or user interface designer. Marketing positions are most frequently sought by anyone who can function effectively with Photoshop. In a competitive work market, mastering Photoshop skills will help to differentiate you from other candidates.
Learn Photoshop to improve your career
When you already have a career, incorporating Photoshop to your skills list will make you a more successful employee. This helps you to work on a range of different tasks that may offer incentives for development or the opportunity to operate on a more varied collection of tasks. Including online research to publicity campaigns and even product design, Photoshop will play a critical role in a variety of positions.
Learning Photoshop for Personal Use
Although studying Photoshop can improve your job prospects, it can also be satisfying in person. Whether you're using Photoshop to rework photos, make designs that incorporate text and visuals, or construct a amusing animated GIF, you can use Photoshop skills in several ways. By learning Photoshop, you'll also have a fun outlet for your creative projects, whether you're working on a website, volunteering to help with your friends or organisation's images, or adding some fun to the images you share on social media. While Photoshop is a powerful business tool, it also has a fun side.
Options for learning Photoshop
You can take classes to learn Photoshop, read Photoshop books, or learn through one-to-one online graphic design courses in Manchester via Blue Sky Graphics. The approach you use depends on how quick and in-depth you want to know.
How InDesign training helps you
Using InDesign lets you develop print and multimedia products from newsletters to brochures, from multi-page outlets such as journals, newspapers and books to single-page flyers. Each of such products can be available in print or digital media. InDesign Training provides a way to learn the most efficient way to work within the application, shortcuts that can save time, along with processes and best practices to ensure that your projects are of the highest quality possible. InDesign Preparation lets you increase the efficiency of your ventures, boost the reputation of the organisation and increase job opportunities.
InDesign training improves the quality of your work
Although other tools make it easy to produce brochures and flyers, InDesign is one of the only tools that produces skilled quality outcomes. Increase publicity documents or magazines to make them appear more qualified. For InDesign, training learners know how to create high-quality projects using correct artwork, photographs and software. Find out how to develop high-quality models, using master pages, patterns, and colours to construct high-quality designs.
InDesign training improves your value to an organisation or clients
Clients and employers value those who advance their skills and understand how stand-alone projects can help projects to be recognized for their quality. Many that study InDesign find it possible to partner with experienced designers or to pursue creative research and external design ventures.
Improve future career prospects with InDesign training
Freelance artists and advertisers who collaborate for other clients consider that InDesign preparation allows them to provide further resources to customers and to produce higher-quality content for them. Impress clients by utilising regularly advertised and built resources that provide icons, pictures, text, tables and other graphics that help to connect effectively.  Larger subcontracting companies also demand that InDesign be utilised, because it is the main framework for design among the biggest organisations. InDesign preparation is offered in Manchester and everywhere in the UK through Blue Sky Graphics online courses. Live online InDesign classes are an option for those who are unable to travel to the classroom, as is private InDesign training. Although InDesign preparation is a fantastic place to start, using other Creative Cloud apps will help you further develop projects after acquiring these skills.
Benefits of UX Training
Making an attempt to understand customer interface carries with it a broad variety of opportunities for both companies and individuals. Big business, small business, designers, developers, project managers and business analysts – all organisations and anyone involved in the design and development of apps or websites benefit from UX training. Several of the other advantages of UX training include accelerated growth, better web and device architecture, increased productivity and enhanced job opportunities.
UX leads to faster development
Proper UX preparation contributes to less changes, enabling sprints to be finished on schedule, and less time wasted analyzing previous research. Conducting analysis, designing software, building knowledge infrastructure and supplying adequate paperwork contribute to less time for creation and quicker completion of projects.
UX lets you create better applications and websites
Apps and websites need to meet the needs of businesses and clients. Without UX planning, the rationale behind sites and apps is often lost. A better user experience is created through testing and consistent improvement.
UX improves profitability
Internal software creation initiatives are frequently at danger of being scrapped, whereas external ventures need to satisfy customer demands and requirements if they are to be pursued. The secret to fulfilling both internal and external requirements is the successful utilisation of the customer interface tool. External-facing ventures profit from UX innovation because clients pay more and become more willing to connect with companies that have a well-presented and designed platform or program. Throughout fact, they are most likely to become industry supporters, endorsing a client based on the success they have had online. Similarly, internal tasks are more likely to be finished and seen to execution, because good UX preparation allows tasks to be executed on schedule and under budget.
UX improves career prospects
On a personal level, UX learning may often contribute to benefits for the user. Irrespective of whether you are contemplating immersing yourself in a UX degree system, taking UX training sessions with a live mentor, scheduling private UX lessons with a party or engaging in online UX courses. UX preparation improves your job by allowing you more leverage of the ideas you 're making, how they're able to achieve so, and how they affect the usefulness of your expertise. Knowing the UX design method makes for a clear, efficient attitude to the creation of applications and websites.
Why Graphic Designers should learn UX
Graphic designers should learn UX because it benefits their careers, provides opportunities for professional growth, and expands their versatility while using the foundation they have built in graphic design. Whether you want to expand beyond visual design or make a complete transition to user experience, an experienced graphic designer has many skills that provide a solid foundation for working in user experience.
Differences between UX Design and Graphic Design
Usually, graphic design focuses on the layout of details, typography, colour choices, and overall aesthetics. User interface design covers all of these aspects, but may still consider what the consumer needs to do, the type of computer they may use, and the atmosphere in which they communicate with the software or website. In brief, graphic design is just one component of the whole UX cycle, because the website's visual appearance does not signify its usefulness with either the customer or the company who produced it.
UX classes for graphic designers
UX training can help with this transition when migrating from graphic designer to UX design. Graphic design and UX design have a lot in common, and the right UX courses can help the communication and visual design skills to be applied to the user experience process. Although the graphic design is separate from the Ui design, there are overlaps in certain places. While UX requires many items that are not often involved in graphic design, such as research , planning, and testing, both UX design and visual design emphasize the clear presentation of information. Understanding the need for visual clarity and typography can help to build an app or website.
How UX training helps graphic designers transition to UX?
UX classes help take lessons learned in the study of graphic design and apply them within the framework of user experience to help solve challenges and achieve goals. Without learning about UX, websites and apps that look nice may be ineffective or difficult to use. Proper UX preparation lets designers consider the strategy, layout and expectations of the web or device before beginning the graphic design process. It may take the form of individual UX sessions or a longer-term UX credential system that offers a more systematic path to customer experience learning.
How WordPress training can help you
WordPress is the most common content management system (CMS) used by websites, with one in every three websites using it. WordPress preparation lets you develop, update and maintain your WordPress website. If learning WordPress to run your own site or boost job opportunities, WordPress training is a good investment for everyone who wants to build or handle web material.
WordPress Training for your career
Most businesses are dependent on WordPress to fuel their websites. We need trained practitioners who are comfortable with WordPress to build blog entries, modify blogs, install security updates, and customize themes. A solid understanding of WordPress is the skill you need for a number of job roles. WordPress classes will help you understand how to use this popular CMS that can help you secure a job or a new position. Through possessing proven WordPress expertise, you can stand out from other applicants because you have hands-on experience creating blogs, websites, ties, and media on the WordPress platform. Training WordPress often makes you become more effective and responsive because you know systems and techniques, rather than having to learn on the run.
WordPress Training for Small Businesses and Entrepreneurs
Small companies and businessmen profit from WordPress preparation, because most enterprises require a website for advertisement and educational purposes. WordPress offers a cost-effective method for the productive development of a website that can be scaled. WordPress makes it easy to add pages, posts, and content to non-technical users. With its popularity, there are many options for ready-made themes that provide the appearance and presentation of a website, and most hosting providers support WordPress. When practicing WordPress when building a website, the configuration and implementation process is streamlined and adequate monitoring and protection precautions can be taken to insure that the platform stays up and runs.
ROI for WordPress Training: Learning WordPress Saves Money
Through practicing WordPress through online web design courses in Manchester through Blue Sky Graphics, further site maintenance research will be performed in-house rather than just recruiting an independent web manager or software developer. Performing further WordPress work reduces much of the risks involved with such other firms or departments, so work may also be done further easily and effectively. Without the need to request revisions or explain changes, edits and site revisions can often be made directly without assistance. Knowing WordPress also allows it easier to hold posts more up-to – date and up-to – date.
Options for Learning WordPress
There are several avenues to study WordPress, including lessons, private instruction, books, and online tutorials. WordPress classes can take place in one-to-one online classrooms, such as those offered by Blue Sky Graphics, where you can learn WordPress in Manchester and anywhere in the UK. Such small group courses offer hands-on training in creating and managing a WordPress platform, and are taught by a live teacher in the same classroom. Live WordPress classes are also accessible for those who are unwilling to fly to the school. Several free guides and books are accessible for anyone who choose to operate independently.
WordPress training good choice for web pros
The adoption of website content management systems ( CMS) has pushed their usage to almost half of all websites, with WordPress leading of all websites that use the CMS platform. WordPress currently runs one of three blogs on the Internet. Almost one-third of all websites use a single platform, and this is WordPress. To those employed or planning to work in web management and software creation jobs, WordPress training can be helpful in all of these positions. For this common adoption, there has never been a great opportunity for tech professionals to pursue WordPress lessons to know how to utilise WordPress.
How WordPress and Content Management Systems work
As other content management systems, WordPress uses a directory that holds all the material that consumers choose to put on a page, including text and photos. WordPress also provides templates for each page form. When a visitor arrives on the WordPress website, the CMS combines the information from the database with the template page to create a web page for the site visitor. Various people with no web design or software creation background may simply use WordPress to attach material to the website by filling in online forms that attach details to the database. WordPress and other content management systems allow it easy for non-technical users to simply attach material to websites, which also made them more common. Adding new material to WordPress no longer needs the presence of a webmaster or A professional.
Growth of WordPress
WordPress was seen on 13 percent of all domains in 2011. At the moment, 76% of all websites did not use any content management system (CMS). In September 2018, the number of websites that do not use any CMS dropped to 37% and the number of WordPress sites increased to 31%. That's about one out of every three WordPress websites.
Freelance Graphic Design in Manchester:
Freelance graphic designers are the people who become their own manager and who will work from everywhere. We have no set working hours. They will not have to live by the laws set down, nor is there any restriction on their earning ability. Select a name that sticks out from the bunch and become a good graphic designer. Avoid using the term freelance in your titles, and sign your titles to discourage anyone from using it. You too can become your own boss as a freelance graphic designer after taking online graphic design courses in Manchester from Blue Sky Graphics.
Make sure you have a safe spot to work from. Business accommodation is all right, but most professional graphic designers operate from home. If you're working from home, try to get a room devoted to your job, without the interruption of the kids. Keep the room tidy and well ordered. Have enough space for a wide desk, a file cabinet, and a computer. Doing freelance graphic design without having a website of your own is suicide. Choose a reputable website provider, upload the file, and keep the platform up-to – date to express consistency in your work. Build and sign a catchy and fast domain name. Domain names pay just around $10 a year, depending on where you search.
As a professional web artist, you are responsible for graphic design, finance, accounting, and promotion. You are the one that has to return phone calls and schedule appointments. You've got to be very assertive to keep the materials on schedule. You will never be a guy who can be forced around. Act and still feel like a professional. If you visit your friends, dress up in the formals or bring a white shirt. Please keep the customer fully updated and have detailed details as to what they should anticipate at the conclusion of the design process.
Who Can Provide Freelance Graphic Design Training?
Graphic design educational courses are provided by various organisations, many online. And it also implies that any organisation has the same reputation. Check the background details of the institutions and their faculty members before admission.
When the training timetable is in contrast with the job schedule, so it's hard to hold all of them going, look for an alternative lesson. Online web training courses are offered by professional programmers. Devote sufficient time to these courses and become a successful designer after graduation. To make the best of your time and resources, check out the online course ratings. Trust expert ratings to learn which online architecture course is suitable for you. If it's an online course or a conventional classroom course, a graduation credential is necessary if you choose to continue your career as a professional designer. This is also easier to vote for licensed organisations.
What is Special About Freelance Graphic Design?
Graphic design is the desire to generate fresh concepts. It blends the ingenuity of fine art with results-focused marketing strategies to build powerful communication tools. Where graphic design differs from fine art, the aim of the company is to be accomplished. Whether persuading the crowd to join a good cause, allowing the company to draw clients, or merely training staff about how to use modern computer applications, any aspect of the design is intended to accomplish a purpose. While the response to this query is very ambiguous, the concept is good in a nut shell when it responds to the viewer and evokes a reaction. It may be a consumer who wants to purchase a new product. This may be an involuntary reaction, such as a joke, or even a surprise. The desired meaning must be conveyed effectively by a good design.
A full-time designer and a freelance designer might have the same skill set, they may do the same thing, but there's a distinction. The difference is in the way they work. Thanks to its style of operation, freelance architecture is not really different. Therefore, the preparation of professional designers has to be a bit different.
You will also recognize the value of the deadline to create a productive career as a freelance artist. Freelance designers should know how to complete their work within the time limit set.
Discipline is very necessary if you are going to be effective. Freelancers often operate from their houses, so it's very necessary for them to set a timetable for their jobs.  To be a successful designer, you need to work on the basics of graphic design first. You can learn all of this and more, after taking online design courses in Manchester on Blue Sky Graphics!