Graphic Design Courses Laois
Graphic artists produce aesthetically appealing pieces of art for individuals or companies. Some graphic designers specialise in a single design area, such as website design or clothing design, whereas others apply their talents even more widely. Some artists work with paint, watercolours, pastels, and other materials, but most designers have moved to digital software that speeds up the creative process and allows fast error corrections.
Graphic designers typically deal with using pictures, photos, and typography to build their designs. They could bring together a cover for a musician's album or a poster for a film studio. Since graphic designers are required in virtually all industries, they have traditionally remained in high demand. In addition, since it is an artistic sector, most practitioners are excited about their jobs, expressed in their performance. Projects may contain both interactive and print designs.
Great Opportunity to Learn Graphic Design
If you are imaginative, innovative, and tech-savvy, you might succeed as a graphic designer. While there is strong rivalry, the best artists will find outstanding work that provides a high-income opportunity.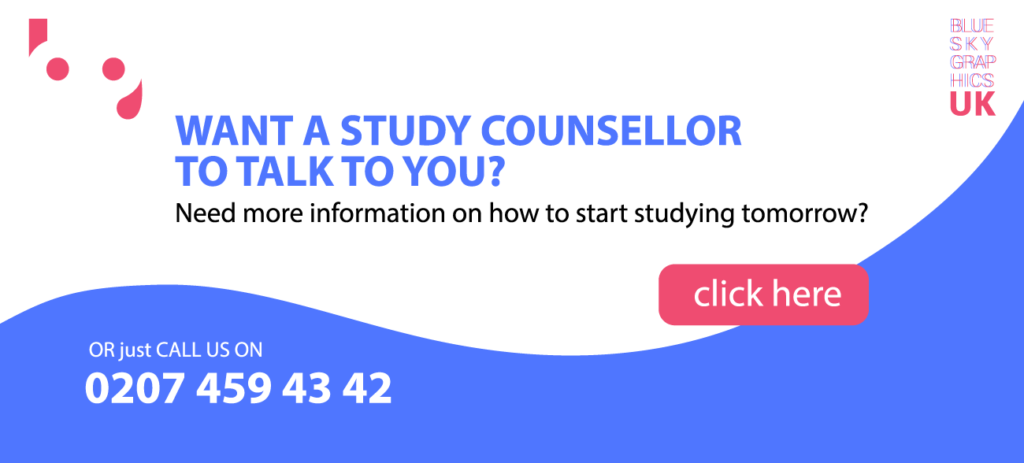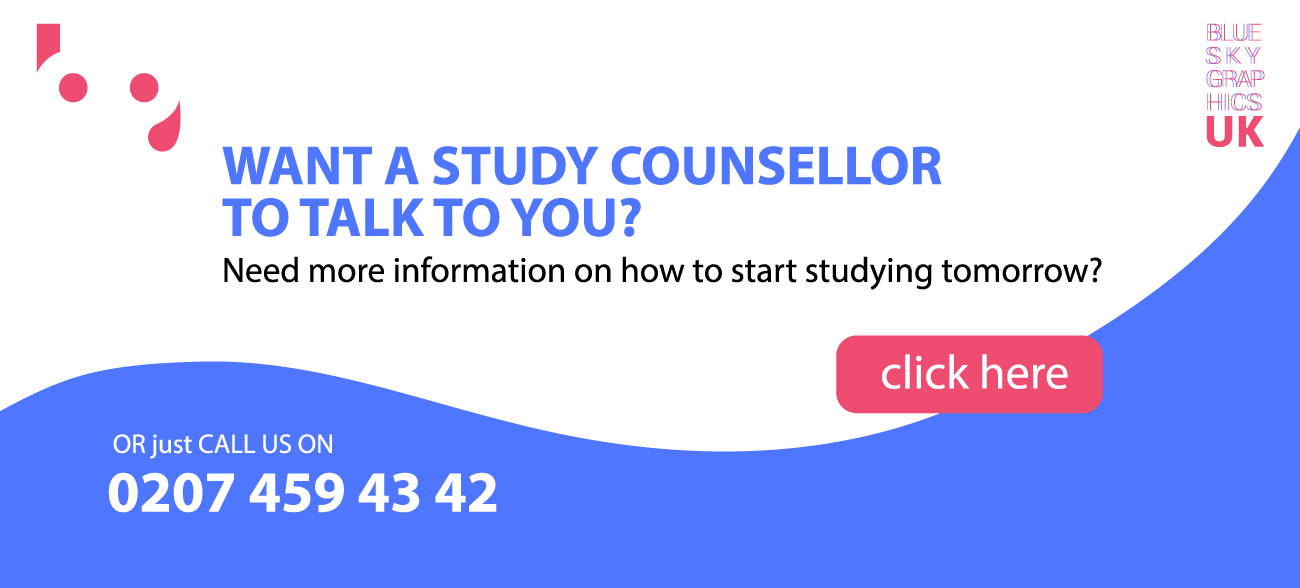 Graphic designers create, but that does not always imply they are creative. The function of creativity is crucial, particularly for artists, whom most people consider creative simply because of their job. Although imagination is open to various meanings, it must function in combination with other ideas before utilised. Graphic design is usually innovative by its essence. This could be a very convenient concept, though, for any creative act method cannot be called creative-especially if it is utilised continuously in a process-like fashion.
Graphic design school like Blue Sky Graphics in Laois shows you how to utilise your creativity and apply it to the design process. You will also learn about the company and administrative skills. You will build a portfolio that offers you an edge over interviews and networking with other talented people who have common ambitions. These connections can prove valuable as you venture into the often tumultuous waters of job searching.
Studying graphic design is a perfect option for imaginative people who want to experiment with colours, patterns, and pictures and produce outstanding digital art to convey messages. A certificate in graphic design can tell you all you need to know regarding typography, page designing methods, user interface (UI), user experience (UX), and industry-specific apps.
In addition, the graphic design school can help you get input on your job. Professional experts can evaluate your resume to include criticism that will help you define your personality and improve your expertise when entering the workforce.
Work Environment
Many of the graphic designers operate in warehouses or cubicles. They sometimes turn off if their employers allow so that they can operate from home or another favourite place without distraction. However, certain businesses do not encourage remote work. Other workplaces will have cubicles or bullpens in an open-format room that may conflict with focus. Some graphic designers like the layout because it encourages and promotes teamwork.
Since graphic designers are extremely artistic, they frequently associate themselves with art and colour, including work. If you accept a position with a design firm, you may be operating in a somewhat different atmosphere than the rest of corporate work. If you are looking for a graphic design career, consider what kind of environment you want so that you can find the right place for your style and creative method.
Deadlines may make this work difficult, particularly for challenging customers. Graphic designers, though, learn with practise to offer versatile job completion projections to not get to grips with this issue. Some designers feel tension when collaborating with other creative individuals, while others appreciate collaboration in their work.
Career Path
As a graphic artist, you can take a job in a variety of ways. If you have artistic skills, you may want to try a career in project management. Instead of producing prototypes focused on the client's brief, you can orchestrate each project and become the client's main point of touch with each project. Managers will also make more revenue and pave different pathways to better employment.
With wages beginning at about £20,000 a year for junior graphic designers and growing to over £60,000 for creative directors, it can be a rewarding career option for anyone with technical ability and creative disposition to interact effectively.
You may even set out on your own as a freelancer and find clients for yourself. Although this career change can prove unpredictable, it is a common option among designers. You are going to set your prices and hours, which will allow you more flexibility.
Graphic artists are an essential part of the artistic phase for numerous businesses. If you are qualified and knowledgeable, you will find a role that serves your desires and allows the most of your ability set.
Responsibilities of a Graphic Designer
• Use business tools such as Adobe Photoshop, InDesign, and Illustrator to build graphic templates.
• Understanding and reading the customer brief.
• Attending customer sessions to address goals and expected design results.
• Presenting concepts with input to customers.
• Supporting customers and/or companies to appreciate the effect of graphic design.
• Act alongside innovative colleagues such as copywriters and social networking specialists.
• Ensure the concept of work is compatible with other contact strategies.
• Working on a multitude of design items, from social media updates to package design and full-scale branding initiatives.
The design creates reputation and market recognition by developing a clear visual vocabulary, delivering quick links to the services or offerings. The business wants to have a strong first impact on customers, investors, and others. A poorly crafted logo, website, brochure, and other marketing strategies can offer the business an unprofessional image that can scare customers away.
Do not overlook the importance of good design for the logo and promotions of the company. Good design is not optional for today's design-savvy audiences—it is vital to the brand's future. Any "touch" you have with your audience— the website, brochures, advertisements, visuals, etc.—gives an image of the business. If the concept is not professional, you will destroy the strong credibility you have worked hard to create.