Graphic Design Courses in Liverpool
Graphic design is an artistic and technical method for expressing ideas. In order to communicate a message from a client to a wider public, the designer deals with various communication instruments. Image and typography are the main tools. So if you dream of becoming a professional graphic designer then you have reached the right platform! We can show you how to turn your dreams into reality with some simple tips on how to become a professional graphic designer.
Take some courses and learn the software
You have to be able to run the industry standard program skilfully and show it in a portfolio to become a qualified graphic designer. Therefore, it is critical that you know how to use Photoshop or Illustrator but this is not always enough. You need to put in some effort to study the concepts of design and all its elements. You have to set aside plenty of time to interact with the tutor in the one-to-one online session.
We use our software to build any form of design that you need, including InDesign, Flash, Illustrating and Photoshop. You should ensure that you have enough time to study if you want to do well during graphic design courses.
Express Yourself
It is important that you don't hold back any unique ideas or miss out on even a pinch of creativity because this is what makes you stand out from the rest! Your talent lies in the creative mindset you have so you must use that to create an exceptional design.
Make a Portfolio
A portfolio is simply a collection of your best work. So take some time out to look through your designs and pick the ones you think are the finest! Think of your portfolio as your greatest hits – something you are proud of. Unfortunately, people have little attention span, especially on the internet, so show them your best first–don't let them dig through loads of projects to find it.
It is also important that you don't have only one design element in your portfolio, like website design or illustration. Add a variety of design elements but make sure it all fits together and still looks as though it were the work of the same person.
To sum up, a good portfolio and training can turn you into a successful graphic designer.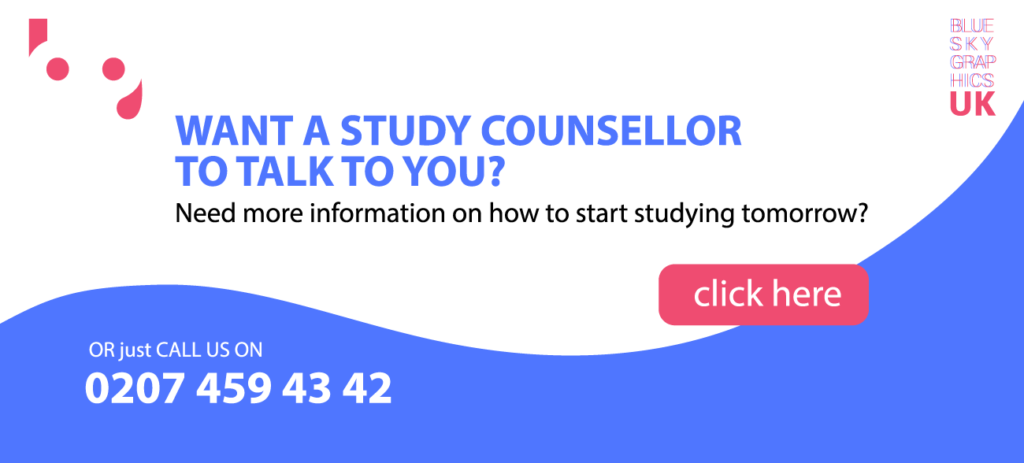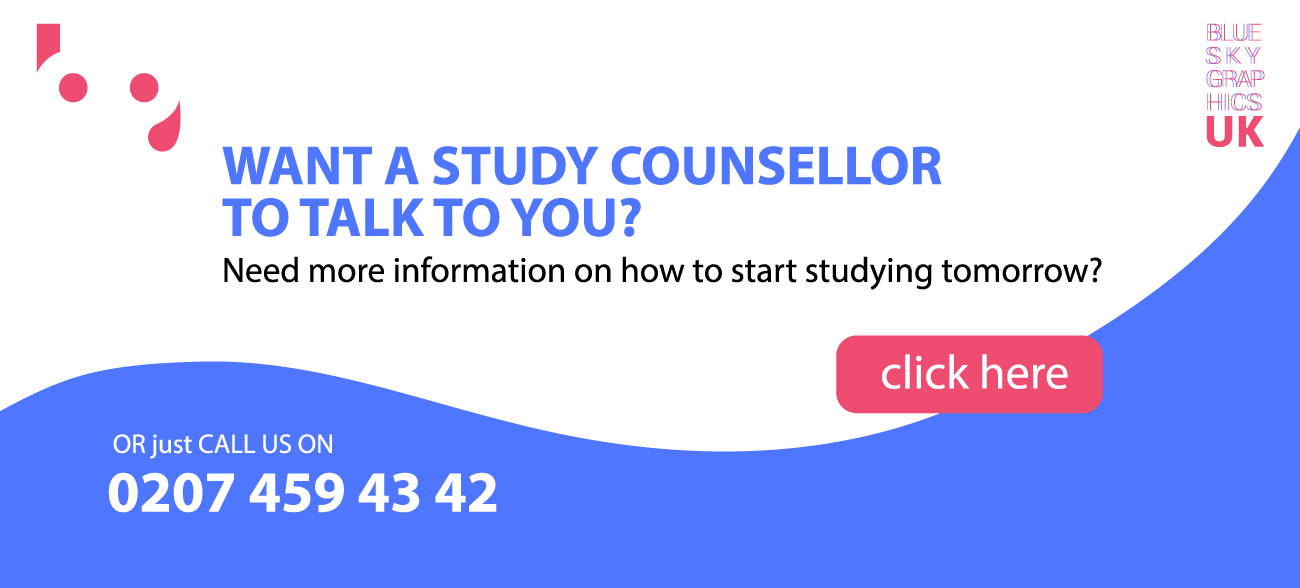 What is the Advantage of Learning Online?
The biggest change in modern education has to be studying online. It made a major system shift and opened great doors for those who would like to learn more.
Online education, however, is still tied to stereotypes. Critics also think online students aren't smart enough for a traditional college or university, they're lazy, and don't get "real" degrees. These arguments prevent many people from taking online classes, so they get trapped in the conventional education system that consumes massive amounts of money, nerves and years of their lives.
So let's show you why studying online is more exciting than you think.
Comfortable Environment
Forget about going to school, sitting in an uncomfortable chair and having back ache by the end of the day. If you opt for our online classes, you won't be tied to a physical class session. All lectures and materials available are distributed via online platforms, so you can easily access them from the comfort of your home. You do not need public transportation to school, you won't have to waste gas money on your vehicle, and you won't have to wake up early in order to get suited up for class.
Flexible Hours
Moreover, online courses give students the chance to schedule study time around the rest of their day, rather than the other way around. Our classes begin as early as 7.30am and last until 10.30pm. This means students are free to study and work as they wish. All of these benefits allow students to align their education with job and family responsibilities.
Scope of Graphic Design to Secure Jobs:

Training professional graphic design has great potential in the future as thousands of job opportunities emerge from designing corporate logos and business cards to amazing self-employment. Graphic design is important in all areas, including ads, magazine layout, and more. It is an integral part of business and development in the world today.
The teachers practically challenge the students to fully unlock their creativity and give them the means to express themselves at a level suitable for an industry-level graphic designer.
How important is Adobe Photoshop in the Design World?

Adobe Photoshop is an image editing and photo retouching software application for use on Windows or Mac OS computers. Photoshop provides users with the ability to create, enhance, or otherwise edit images, artwork, and illustrations. Changing scenery, simulating real-life photography, or constructing an alternate vision of the world is all possible with Adobe Photoshop. This is the most commonly utilized picture processing, image enhancement, and retouching applications for a broad variety of image and video file formats. The tools in Photoshop make it possible to edit both individual images and large batches of photos. There are a range of models of Photoshop, including Photoshop CC, Photoshop Elements and Photoshop Lightroom. Adobe Photoshop is available on its own as a subscription to Photoshop Lightroom and as part of a larger Creative Cloud subscription.
How is Photoshop Used?
Adobe Photoshop is a vital resource for designers, web designers, visual artists, photographers and artistic professionals. It is commonly used for uploading, retouching, designing picture templates, website mock-ups, and incorporating effects. Digital or scanned photographs may be modified for web or in-print distribution. The website layouts can be created within Photoshop; their designs can be finalized before the developers move to the coding stage. Stand-alone graphics can be generated and exported for use in other programs.
What is Photoshop CC?
Adobe Photoshop CC is the Creative Cloud version of Photoshop, available through subscription. It is considered a professional version of the Photoshop family of products. Photoshop CC is available in conjunction with Photoshop Lightroom, or as part of a larger Creative Cloud subscription. Photoshop CC is an advanced imaging software used by designers, web professionals, video editors, and photographers to modify or manipulate digital images. Photoshop is mainly used to edit 2D images, although it does offer some 3D image editing functionality. Photoshop includes image analysis functionality and can be used to prepare images for online or in-print use.
What is Photoshop Elements?
Adobe Photoshop Elements is a consumer version of the Photoshop family of products. Photoshop Elements contains many of the professional capabilities that can be found in Adobe Photoshop CC, yet they are provided with more simplified options designed with an entry-level user in mind. Specifically, it is built for aspiring photographers and professional imaging hobbyists. Photoshop Elements is built using the same core digital imaging technology as Photoshop CC. Photoshop Elements' commonly used capabilities include:
Manipulating the image colour.
The crop images.
The repair of flaws, such as dust on the lens or red eyes.
Drawing a picture with a pen or a pencil.
Adding text to images.
Removing people or objects within an image.
Organizing photos for quick access.
What is Photoshop Lightroom?
Photoshop Lightroom is part of the Photoshop company family and is mainly used by photographers for batch processing of vast quantities of photographs. Lightroom provides the potential to build and store picture templates that can be added to a huge number of images at one time. This also contains non-destructive imaging tools; such that the initial images stay intact. Lightroom provides the power to edit RAW formats. The light balance and white exposure can be manipulated or adjusted in a RAW file. However, Photoshop Lightroom does not have many of the features or functions of Adobe Photoshop CC or Adobe Photoshop Elements, and uses a different interface.
How to learn Photoshop?
There are a number of ways to learn Adobe Photoshop. Common approaches involve taking one-to-one Photoshop lessons such as those offered at Blue Sky Graphics for the residents of Liverpool or anywhere in the UK for that matter, live online Photoshop lessons, learning from online Photoshop videos, and Photoshop books. Classes are designed to help students benefit from both group and one-on-one learning activities. Classroom learning also has the advantage of helping students overcome challenges or barriers through guided instruction. This learning experiences become especially useful as new apps or resources become launched.
Adobe Photoshop online instructor training is the ideal solution for students with busy schedules who are unable to travel to the classroom. Online workshops provide a hands-on approach to learning that can be of special interest to learners. They will help consumers explore more of the functionality and resources of Adobe Photoshop for the first time. By learning how to create pathways for understanding which file format should be selected, online instructors can help beginners quickly become Photoshop experts. Blue Sky Graphics is providing credible online graphic design courses in adobe programs for the people of Liverpool.
At the end of the day, online tutorials such as those found in videos, digital texts, guided experiences or FAQ pages can be used to learn Adobe Photoshop at a personal pace. Learning Adobe Photoshop through our online courses in Liverpool and self-guided experiences are the ideal choice for students who enjoy overcoming challenges through their own intuition. Such methods are particularly valuable for students who wish to learn by trial and error, as well as for individuals who learn more with a hands-on method.
Organisations, groups and individuals with specific needs may also benefit from private Photoshop training, which may take place on-site or off-site. Such private training can focus on a specific type of learning.
Photoshop file formats
Adobe Photoshop can store or export images and graphics in a variety of file formats. These formats are used for a variety of purposes. For example, images used on websites generally need to be small so that they can be quickly loaded; while images included in the 3D product rendering may need to be of higher resolution and include additional details. Some pictures that only contain pixels, whereas others can contain a combination of pixels and vectors. A few file formats also use compression techniques to reduce image size, and some compression options intentionally discard data to reduce file size. To preserve all the features of Adobe Photoshop, including effects, masks, etc.
Photoshop CS vs Photoshop CC
The introduction of the Creative Suite branding provided each version of Photoshop with a "CS" followed by a version number following the first version of the Creative Suite. As a result, the versions of Adobe Photoshop after Photoshop CS became Photoshop CS2, then Photoshop CS3, which continued through June 2013. At that time, Adobe introduced a new licensing program in which Photoshop was rented either a month or a year as part of a subscription. At the moment, Photoshop CS was replaced by Photoshop CC for Artistic Cloud. The Creative Cloud name is followed by the year in which the application received its most recent update.
Photoshop CS: Photoshop CS was released in October 2003. It marked a move to the naming of the Artistic Group. Improvements included: RAW 2.0 camera introduction, colour match order, real-time histogram range, improved user power, and shadow / highlight order.
Photoshop CS2: released in May 2005 included additional improvements, including: custom pre-sets, an upgraded Adobe Bridge file browser, non-destructive editing, a lens correction filter, and smart objects.
Photoshop CS3: Released in April 2007, this update improved image stitching, provided additional printing options, enhanced mobile optimization and enhanced support for Camera Raw.
Photoshop CS4: Launched in October 2008, this edition of Photoshop featured the following improvements: content-aware scaling, improved file and workspace control, an alteration monitor, an enhancement in the Lightroom configuration and a streamlined tab-based GUI.
Photoshop CS5: Launched in April 2010, the following changes have been made: 64-bit support, colour picking, brush tips, auto-image straightening, a new mixer motor, and a improved edge method.
Photoshop CS6: Released in May 2012, this update provided a redesigned user interface, an auto-save feature, revised vector tools, and enhanced video tools, such as the ability to include layers, manipulate colour, and adjust exposure levels.
Photoshop CC: Released in June 2013, this update offered Camera RAW as a filter, camera shake reduction, ability to synchronize cloud preferences, linked smart objects, smart non-sampling, and modified rounded rectangles.
Photoshop CC 2014: Released in June 2014, this update featured improvements, including: task speed increases, smart object enhancements, two new blur tools, a focus mask, and content-aware tool advancements.
Photoshop CC 2015: Launched in June 2015, this upgrade introduced the option for more than one layer type, the option to "export as," expanded access to Adobe storage, an improved user experience, and additional library functionality for file-linking. A second version, branded as CC 2015.5, was published in June 2016. This upgrade included Adobe portfolio, range and masking space, export changes, and a further change to the library section.
Photoshop CC 2017: Released in November 2016, this update featured an in-app search, enhanced integration with Adobe XD, support for SVG colour fonts, and improved overall performance. Subsequent changes to CC 2017 were published in December 2016 and April 2017.
Photoshop CC 2018: Released in October 2017, this update introduced a new stroke smoothing feature(s), a new curvature pen tool, streamlined brush management, the ability to access Lightroom photos in Photoshop, as well as the ability to e-mail creations directly within Photoshop.
Photoshop CC 2019: Adobe revealed the launch of Photoshop CC 2019 at the Adobe Max conference at the end of 2018.
Photoshop CC 2020: The latest up-to – date edition of Photoshop was launched in the fall of 2019.
Importance of Adobe InDesign in the Graphic Design World!
InDesign is a digital publication software program for the development of posters, brochures, newsletters, newspapers and books. Projects produced with InDesign can be exchanged in both visual and print formats. InDesign is used for web designers, artists, authors and industry practitioners. This is produced and distributed by Adobe Systems and is accessible independently or as part of the Adobe Creative Cloud. InDesign had previously been available as part of the Creative Suite.
What is InDesign CC?
Adobe InDesign CC is part of the Creative Cloud, a collection of applications used in print, video and online design, marketing and communications. Adobe InDesign CC is available on either Mac OS or Windows computers. The CC means that the program is part of the Digital Cloud. InDesign CC 2020 is the current version of InDesign.
InDesign CC provides access to additional Adobe resources. Many of these programs under InDesign CC include extra subscription facilities under which Adobe receives additional payments above and beyond the monthly license for the CC software. This include Adobe Stock, which offers access to photographs for additional fees.
What is the difference between InDesign CC and CS?
Earlier iterations of the software used the CS tag, which reflected the Artistic Collection. InDesign CC is a subscription-based company requiring a monthly or annual fee, while InDesign CS was available as a perpetual license that could be purchased and used forever with a one-time fee. Many of the same features needed to work on projects are available in both the CC and CS versions of InDesign. Although InDesign CS is no longer supported by Adobe Systems, it can still be used for many projects on Mac OS and Windows computers. Although InDesign CC may not have undergone substantial upgrades since the Creative Suite iterations, the relevant Adobe applications have been substantially modified. Users that apply to the full Artistic Cloud with certain apps will use the InDesign CC since it is included. InDesign CC is helpful for utilizing the new Windows operating systems.
How is InDesign Used
InDesign is used to create flyers, brochures, magazines, newspapers, posters, business cards, postcards, stickers, comics, and many other types of documents or visual communications.
InDesign is an industry standard for publishing design and is used by graphics and marketing professionals. It can be used in combination with other software that are part of the Adobe Creative Cloud, including Illustrator and Photoshop, or can be used on its own. Images and illustrations are usually not created within InDesign, but rather layouts using text , images, and drawings that are often built into other programs are assembled into a layout using InDesign.
What Does Adobe InDesign Do?
InDesign offers the resources required to design websites and construct multimedia interfaces that can be utilized with both print and interactive platforms. InDesign provides users with a simplified way to create professional pages that can be published and distributed in print or online.
InDesign is particularly useful for documents comprising several columns, formats that incorporate text with pictures, with documents containing large volumes of text.
Learning InDesign
There are many ways to learn InDesign. They include hands-on classes, private training, books, and online tutorials. Live InDesign classes at Blue Sky Graphics in Liverpool are a good way to learn with other professionals and to be able to ask professional instructors questions in person during lessons and after class on projects. Live InDesign classes also make it easier to ask questions about aspects of InDesign that may be specific to the type of work of an individual. Live instruction can also help you decide whether you want to go with a single app subscription or a full Creative Cloud subscription. InDesign preparation may help to streamline the management of companies, increase productivity and focus on different forms of companies that need specialized skills. Live online classes are an option for those who are unable to travel to a classroom location.
Online tutorials are another valuable resource to learn how to use InDesign. They can be used on their own and in conjunction with live or online InDesign classes. The American Graphics Institute offers free online tutorials from professional InDesign instructors that show how to solve common problems and create layouts using InDesign. Books are another way to know InDesign. Books such as the InDesign Virtual Classroom make it easy for individuals to practice InDesign at their own speed and do not need an internet link.
No matter how you continue with your InDesign learning experience, practice is always the perfect way to learn a new software. Experimenting with new technologies and functionalities on a specific project that is not subject to time constraints and consistency requirements for a company or employer will train you for when it's time to use InDesign professionally.
Independent InDesign Certification
If you require independent validation of your Adobe InDesign expertise and job or project capabilities, Blue Sky Graphics offers highly credible graphic design courses in Liverpool that includes Adobe Photoshop, InDesign and Illustrator.
What is Adobe Illustrator?

Adobe Illustrator is a program framework for making sketches, paintings and artwork on a Windows or MacOS device. Illustrator was initially released in 1987 and continues to be updated on a regular basis and is now included as part of the Adobe Creative Cloud. Illustrator is widely used by graphic designers, web designers, visual artists and professional illustrators around the world to create high-quality artwork. Illustrator includes many sophisticated drawing tools that can reduce the time needed to create illustrations.
How Adobe Illustrator is Used?
Adobe Illustrator is used to create a variety of digital and printed images, including drawings, charts, diagrams, graphics , logos and illustrations. Illustrator allows the user to import a photograph and to use it as a guide to trace an object in a photograph. This may be used to re-colour or to create a sketch-like appearance of an image. Illustrator also makes it possible to manipulate text in many ways, making Illustrator a useful tool for creating postcards, posters and other visual designs that use text and images together. The ability of Illustrator to place text around a curve is particularly useful for logo-creating artists. Illustrator is often used to produce mock-ups to display what the project would look like when it's done, and to build icons found on devices or websites.
Illustrator and the Creative Cloud
Illustrator is used with Adobe Digital Cloud licenses which may also be authorised separately. As it is part of Illustrator's Creative Cloud artwork, it can be integrated with other Adobe Creative Cloud apps, including After Effects, InDesign, Photoshop and Premiere Pro. For example, users often create an initial artwork in Illustrator and then import the artwork into Photoshop or After Effects. Illustrator users may also build an illustration and export it to InDesign to display it in a book or journal. Users often export an Illustrator file to After Effects to create a picture animation. In the same way, artwork can be imported from Photoshop to Illustrator, where the final design can be assembled, mixing text, illustrations and the imported image.
Vector Graphics in Adobe Illustrator
One of the most important features of Adobe Illustrator is that the quality of the artwork created using Illustrator is independent of the resolution at which it is displayed. This ensures that the picture produced in Illustrator may be expanded or reduced without compromising the quality of the image. This is a vector artwork attribute that uses mathematical relationships to describe lines, arcs, and other parts of the illustrator. By comparison, photos edited using tools such as Adobe Photoshop are resolution-dependent and the image quality decreases when the image is enlarged. Vector graphics are a set of polygons that make up the image, which in turn are made up of vectors. Each vector passes through a location known as a node or control point that has a defined location on the x and y axes of the plane. This node determines the path of the vector, which has different attributes such as colour, curve, fill, shape and thickness. The position of the vectors can be linked to each other by mathematical formulas, which precisely recalculate their position when the image is resized.
This vector graphics property is different compared to imaging software such as Photoshop, which uses pixel grids to render images. When this sort of picture is scaled up significantly, the individual pixels of a bit map are apparent. This effect results in a lack of picture clarity known as pixilation, which makes Illustrator highly effective when making broad photographs such as a billboard sign.
What is Illustrator CC?
Illustrator CC is the edition of Illustrator accessible from Creative Cloud, which is Adobe's cloud-based software program. The first version of Illustrator CC was Illustrator v17, released in 2013. Since then, each edition of Illustrator CC has usually been called Illustrator CC xxxx, where "xxxx" is the year of publication.
The most important improvements in Illustrator CC include the potential to synchronize and upload documents to the cloud. Illustrator CC can also integrate Balance, which is used by artists to showcase their work and portfolios. Illustrator CC has introduced improvements to Illustrator's font management, including the ability to sync including update colour settings. New models of Illustrator CC also included the ability to use touchscreen-compatible devices as well as to build and store custom brushes.
File Formats Illustrator Can Save
The ability of Illustrator to create and modify vector images means that files must also be saved in vector graphics formats. Many of such formats involve Scalable Vector Graphics (SVG), Portable Document Format (PDF), Encapsulated PostScript (EPS), Windows Metafile (WMF) and Vector Mark-up Language (VML) that are listed below:
PDF is a file format that can be generated via Illustrator. It allows images and text to be displayed independently of hardware, software and OS. It encapsulates a full description of flat documents with a fixed layout, including fonts, graphics and text. The PDF format includes a structured storage system that combines and compresses these elements into a single file. It also includes a PostScript subset to generate graphics and a document-associated font system.
EPS is a subset of the PostScript format with additional constraints that enable the storing of graphics data. These files are generally self-contained and may be stored in another PostScript file. An EPS file is basically a PostScript system that includes a low-resolution image sample that certain applications will show. Earlier in its past, it was popular to transfer Illustrator files to an EPS format so that they could be exchanged with page layout applications.
WMF is a format that was originally used by Windows in the 1990s for which Illustrator was able to export. This format can store both vector graphics and bitmaps so that it can be used in a manner similar to the SVG format. WMF files include a set of functions that the Windows Graphics System Interface (GDI) uses to view an image. WMF can include executable code because some GDI functions perform error handling.
VML This was an XML-based two-dimensional vector graphics format that was part of the Office Open XML standards. It is no longer supported by Internet Explorer as of 2012, although it is still included in Office Open XML for legacy purposes, and was originally supported by Illustrator.
SVG The SVG format has been developed as an open standard by the World Wide Web Consortium ( W3C) since 1999. This style is based on Extended Mark-up Language (XML), which allows two-dimensional graphics for both animation and digital images. SVG images are defined in XML files so that they can be compressed, indexed, scripted and searched. SVG files can be edited with any text editor and many other drawing applications. As a member of the W3C, Adobe supports this file format in Illustrator and other applications that it produces.
How to Learn Illustrator: Classes, Training, Books and Tutorials
Classes, online training and books are the most common methods of obtaining Illustrator training. The main advantages of Illustrator classes are immediate feedback from the instructor while working in a traditional classroom setting. Many students study Illustrator online to remove the need to fly to a remote venue. People who want to practice Illustrator without leaving their office or house, or who operate more professionally, will take advantage of self-paced tutorials and Illustrator books.
Why Graphic Designers should learn UX UI Design?
Graphic designers should learn UX because it benefits their careers, provides opportunities for professional growth, and expands their versatility while using the foundation they have built in graphic design. Whether you want to expand beyond visual design or make a complete transition to user experience, an experienced graphic designer has many skills that provide a solid foundation for working in user experience.
Differences between UX Design and Graphic Design
Generally, graphic design focuses on the presentation of information, typography, colour choices, and overall aesthetics. User experience design encompasses many of these areas, but must also address what the user wants to do, the type of device they can use, and the environment in which they interact with the app or website. In short, visual design is only one aspect of the entire UX process, as the website's visual appeal does not indicate its effectiveness for either the user or the business that created it.
UX classes for graphic designers
UX planning will assist with this change when transitioning from graphic designer to UX design. Graphic design and UX design have a lot in common, and the best UX classes will improve the communication and graphic design abilities to be added to the customer interface phase. While the visual design is different from the UX design, there are overlaps in some areas. Although UX needs several elements that are not always included in graphic design, such as analysis, preparation, and reviewing, both UX design and visual design stress the simple presentation of details. Understanding the need for visual continuity and typography will help to create an app or website. At Blue Sky Graphics, you can get web and UX UI design online courses just like our graphic design online courses in Liverpool.
How UX training helps graphic designers transition to UX
UX classes help take lessons learned in the study of graphic design and apply them within the framework of user experience to help solve challenges and achieve goals. Without learning about UX, websites and apps that look nice may be ineffective or difficult to use. Proper UX preparation lets designers consider the strategy, layout and expectations of the web or device before beginning the graphic design process. This may take the form of individual UX workshops or a longer-term UX certificate program that provides a more comprehensive approach to user experience learning.
Freelance Graphic Design:
Working as a professional graphic designer can be a fulfilling and lucrative profession for someone with a natural design skill and an eye to finding a successful future. One of the biggest advantages of operating as a professional designer is that you operate on your own terms, on your own time. You may still avoid the rat race world of the traditional design office! There are openings in several different fields of architecture. For example, a user interface designer can find a growing number of job openings on specialized freelance websites.
Most of these sites are free for designers to promote their services, where potential clients post jobs and open them up to a bidding process. The freelance graphic designer will then be able to view the job and present ideas on how to complete the project in their bid. If the client likes what he sees, the job can be awarded with a few mouse clicks. There are no lengthy interview processes or contracts to be agreed upon.
A professional graphic designer operates in a fast-paced environment and will be able to seize any chance. The advent of online interfaces, smart phone devices and various other new innovations has provided a great deal of room for a user experience designer to be quite creative. The creator of the user interface is anyone who crosses the boundary between shape and feature. So stop right there! And Sign up to the online courses offered at Blue Sky Graphics right now and become a part of this highly lucrative field.