Graphic Design Courses in Aberdeen:
Improving your graphic design skill set does not have to mean going back to school. The online graphic design course can help you refine your design talents.
Blue Sky Graphics provides you with the best platform to learn graphic design. Signing up and taking full training in digital graphic design is the best option. This course deals with the aspects of graphic design, including the design process, essential features and the key design values which give the students an understanding of what makes a good design.
Syllabus Outline and Online Learning
The courses at Blue Sky Graphics includes
1.Graphic Design Courses – 9 months
2.Web design and Development course – 8 months
3.UX-UI Adobe design course – 8 months
Online learning is a great way to save time and money.  you can take these courses at the convenience of working from home,  they are available every day of the week from 7.30am to 10.30pm!
Online Courses vs. Studying in Classes:
A question may come in a person's mind, that won't real classes be more beneficial for a person eager to make their way in the field of graphic design? But they're wrong. Online courses are revolutionary especially at Blue Sky Graphics because of our unique one-to-one course that makes sure each student gets the required individual attention. Nowadays you don't need degrees to earn; you need skills and a strong portfolio which are being provided at Blue Sky Graphics in the form of our 24/7 one-to-one online graphic design courses!
Graphic Design in our Day-to-Day Life:
Companies investing in high-quality graphic design are more optimistic. Any company can make or break appearances. People are looking for signs of professionalism to assure them that you can be trusted. One such sign is the way that you present yourself in the best possible way to do that is by investing in quality graphic design.
Graphic design is a valuable skill and you can earn a handsome amount working for a website to make it more appealing. You can also earn by working as a freelancer. The online graphic courses enable a person to utilise their skills in a better place with all beauty and symmetry, which is only possible in proper guidance. Thanks to the internet for opening our ways to online courses that will help us achieve great things like becoming graphic designers from the comfort of our homes.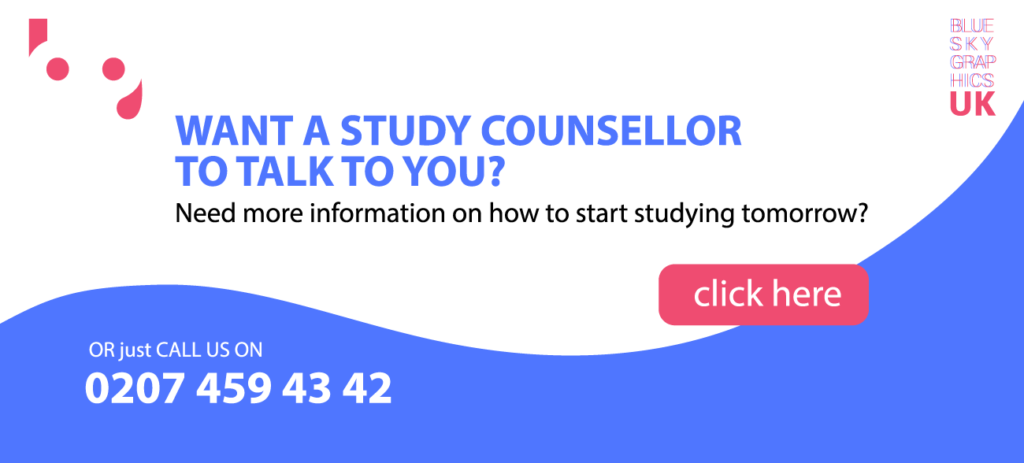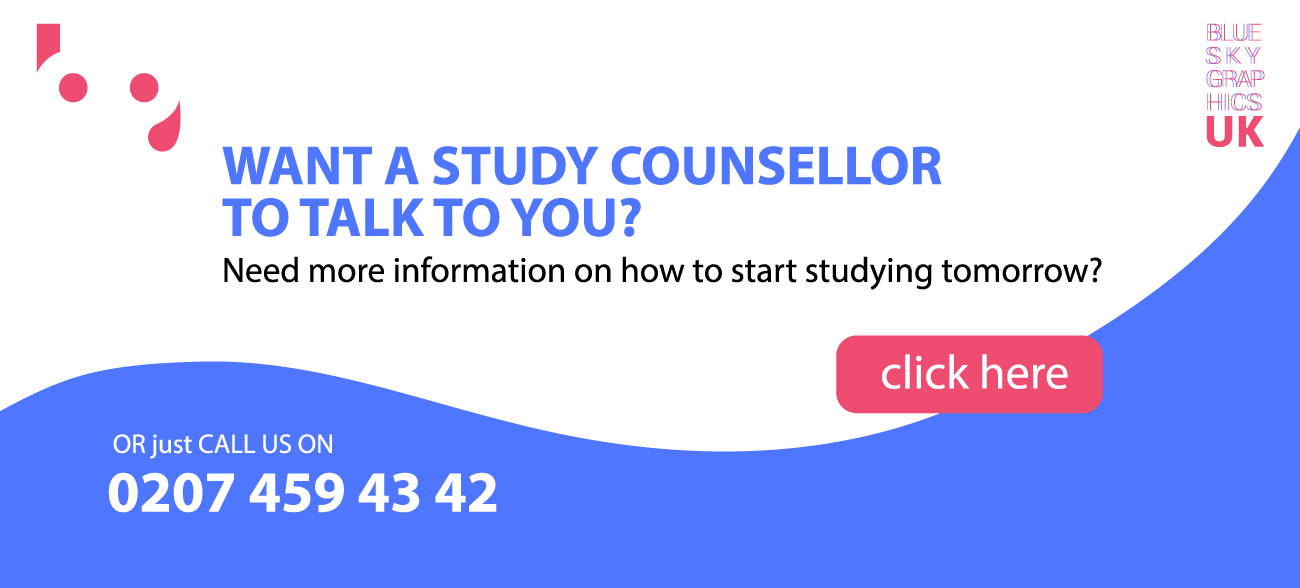 Career Opportunities for Graphic Designers
Either you collaborate with a consultant or set up a studio, a good portfolio in graphic design opens the door to a wide range of fields. The jobs of conceptual thinkers, animators, model developers, illustrators are directly linked to graphic design. Some graduates establish their own studios and work as members of a joint studio.
You may be part of an advertising team, such as logo and event management or collaboration with businesses. You can function as a writer, too. Most publishers have been able to use their expertise to design, manufacture, and sell books through digital and electronic product development, journals, newspapers and magazines.
Graphic artists are also hired by advertising agencies to produce positive impressions of organizations, people and goods and to provide imaginary ideas that generate sales and increase market value.
A graphic designer has the option to work both independently and for different firms. The graphic designers' future is a bright one, provided they are taught well.
All you need to do is focus on what you love and when it comes to graphic design, online courses are the best option to save time and provide you with vast knowledge at your convenience. So sign up now!
Web Design Course
Web design refers to website design which is viewed on the internet. It generally applies to elements of website development to the user interface rather than to software creation. Web design used to focus on creating websites for desktop users; but design has become particularly important for smartphone and tablet apps over the years.
This course seeks to demonstrate the principles of Web Technology and its implementations. You will be taught how to work through the incorporation of website development systems, digital models and their overlaps. You need to plan a list of other websites in the course on Web design where you can create material during the course. The website's layout defines everything about the website-including the wording, how it looks and how it all operates.
Graphic Design Courses at Our Disposal at Blue Sky Graphics:
Blue Sky Graphics provides one of the best online graphic design courses for new and seasoned graphic designers. They offer various levels of training to assess which level of knowledge in graphic design you already have. Blue Sky Graphics presents the students with 3D animation and business design logos.
The 3 Ps are their fundamental principles: professionalism, passion and proficiency. You do not only learn skills by Blue Sky Graphics, but you also learn how to apply those skills. The tutors have excellent communication skills and work very hard. They have a clear understanding of your subject and are able to help you with every study and assignment.