Graphic Design Courses Huntingdon
Graphic design is a new career option for many young professionals who have the potential to produce practical and substantive applications while at the same time introducing a communication mechanism that facilitates the creation of emotions, feelings and ideas through various graphic components such as alternative illustration techniques and typography styles.
How has Graphic Design changed overtime?
Creation, and our ability to enjoy it, has been around for as long as you can remember. From the crudest cave drawings using dyes and chalks to the most intricate computer graphics made, the design is in many forms, all around us.
Today's graphic design is typically a collaboration between the client and the artist to convey the message creatively. Whether branding, logos or promotional campaigns, graphic designers speak in a language that we understand through colour and form.
Graphic design is mainly the use of text and photographs in ads. Some claim that paintings and other art objects fall under the same category. Still, as they are not made for advertising purposes, it is generally accepted that they are best classified under the heading of art history than graphic design. Designs shape our lives in a number of ways, some subtle, some front-and centre-and billboard-sized. The design provides us with information, options and, hopefully, ideas.
How to get started in the field of Graphic Design?
The decision to take part in a graphic design course, which focuses on the fundamental aspects of design, facilitates the process of creating a future career in an industry that is limited only by the imagination and creative talent of the individual.
With current developments in aggressive marketing and the introduction of online and internet business strategies, the demand for suitably skilled and experienced artists is likely to grow.
Trained graphic designers influence the way we use pictures and words to interact easily and efficiently with each other. With such a strong focus on quality photos and communications, professionals can be employed in a variety of capacities and positions to meet the demand and the sophistication of the clients' desired outcomes.
Training in Graphic Design
In order to start a career in this field, almost all professionals have begun some sort of structured training to lay the educational foundation for the creative work that will follow and form the basis of a potential career.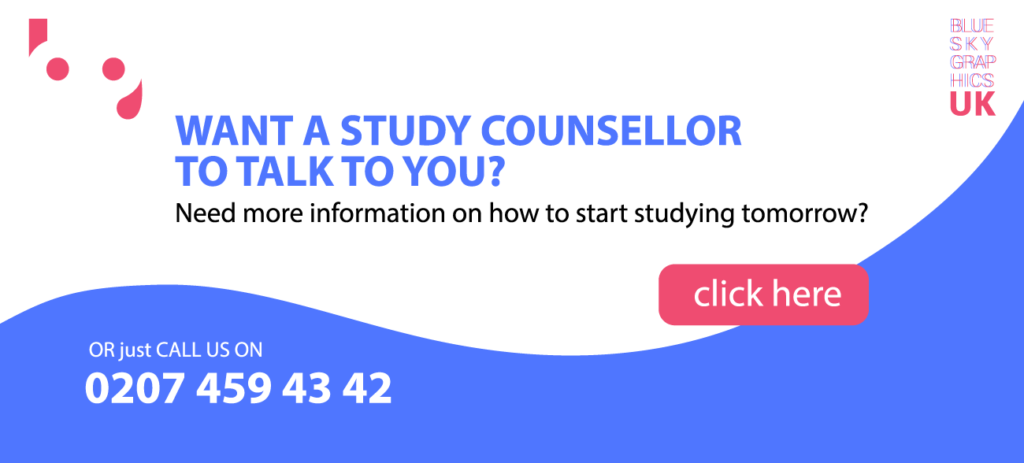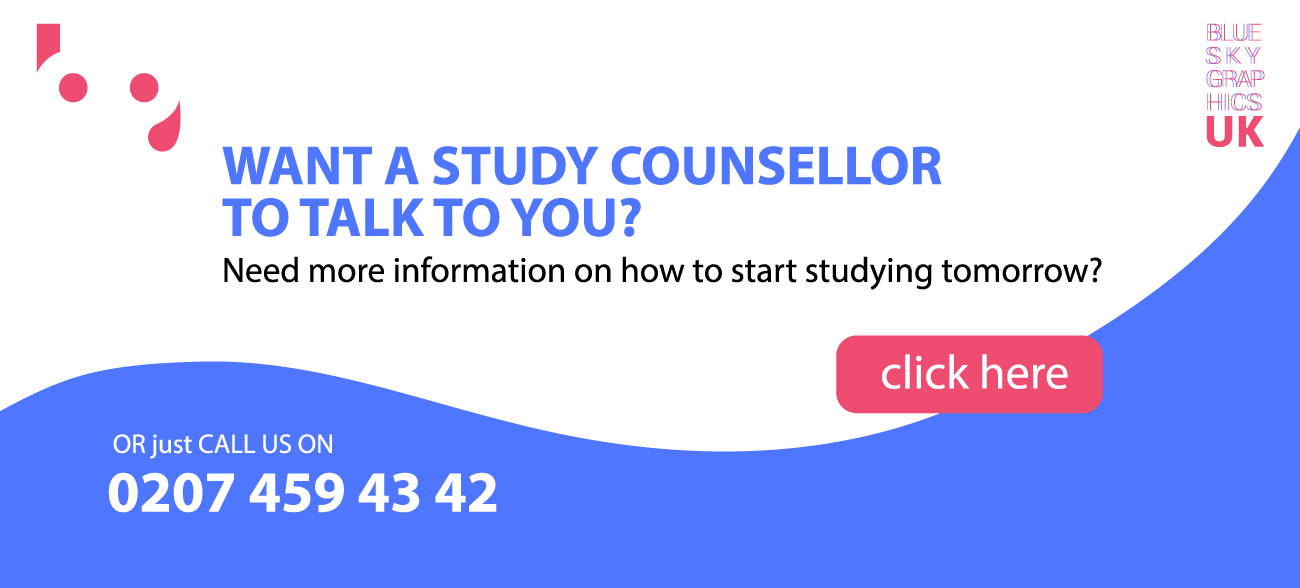 You can learn these fundamental concepts of art and design through the graphic design course taught by Blue Sky Graphics in the UK. Training in graphic design empowers graduates to produce successful work in order to interact better with their audiences while addressing the diverse and varied needs of their clients. A skilled professional has a detailed understanding of how to exploit the attention of the audience in order to achieve the desired result.
The graphic design course ensures that the participant is completely absorbed in the fundamentals of the design. Our training programme enables individuals to develop innovative problem-solving strategies, to learn to communicate both spatially and verbally and to be able to multi-task on a variety of tasks, whether individually or in cooperative team settings.
Through this dedication, students see their skills built in the fields of time management, communication strategies, resourcefulness, imagination, creative appreciation and visual exploration.
A career in Graphic Design
A career in graphic design is the perfect career choice for those who excel while working creatively on a variety of projects. The task of a graphic designer requires not only a keen eye but also an educational context that encourages students, through learning skills and expertise, to use different software and applications, among other technologies, as a creative tool to achieve the desired goal.
Graphic design jobs are available across a wide range of industries. A person with this profile can be asked to produce eye-catching billboards or concert posters and clothing prints. If you are interested in a career with this profile, you will need to get acquainted with a range of psychological and creative skills that are important to get the public's attention.
There are three main mediums for graphic designers to work with: video, machine and paper. It is beneficial to be expert at both, although there is always the possibility to specialise. Nowadays, the biggest demand is for designers who can work with digital images. The study will typically require a greater understanding of fonts, colours, templates and illustrations. Advertising agencies, computer game companies, product manufacturers and magazines are among the main employers.