Graphic Design Courses in Edinburgh
The graphic design represents application of the principles of computer design. This graphic design requires skills and techniques which cannot be learned without somebody's professional support. It is a way to interact enticingly with millions of people.
The stories we read online or the vivid drawings we see from the magazines are the work of a graphic designer who marvellously put together their creativity and ingenuity.
If you wish to become a graphic designer then join us now for the best online graphic design courses!
Distance Learning
Imagine absolute independence, to choose what you want to learn, how much to study and so on, without being overwhelmed by other peers or the stress of a teacher coming in to test what you're doing on your laptop. This is possible with our online lectures where you can continue to sit on your favourite couch at home and have the chance of learning a new skill!
Getting the amount of freedom means you're going to have to plan and monitor yourself and you're going to handle your time well and this can be a moment of true maturity.
One-to-One Class Structure
You can now study at your own pace with our experienced tutors in a comfortable environment. New technology is what makes every minute of the day count. Handheld devices make learning resources easy to reach while traveling, or through work breaks. Make sure that you pick the best system according to your personal lifestyle and your learning needs.
Our classes are available every day of the week beginning from 7.30am until 10.30pm. This gives you ample of time to manage the rest of the work and study whenever you want.
What is Adobe Software?
We use Adobe software to show our students the course they are searching for so it's important to know something about this program. Adobe Creative Cloud is the newest edition (2020) which is characterized as a range of cloud resources and computer applications that enable users who normally pay to use specialized sets of software primarily for purposes of graphic design, web design and development, photo processing and video editing.
Adobe's CC subscription app is different in the way it is set up as it is cloud-based, and users can view and share files and images through cloud storage and their local computer. Creative Cloud is a collection of digital products available and installed by users on their computers.
Common Mistakes Graphic Designers Make
We believe that with practice you can achieve perfection but we all need a little guidance sometimes. So with the aid of our courses and tutors, you probably know what makes a good design. Now let's look at some common mistakes graphic designers make but you can avoid!
Filling up all the white spaces
Try not to fill in needless elements to the template. If there is a white space in the logo it's all right. In reality, it's always a really positive thing and mastering 'space' is a key design skill in your work. Thinking of space as a very useful design feature that can be 2d, 3d, negative or positive, helping to make the product look much lighter, easier and appealing!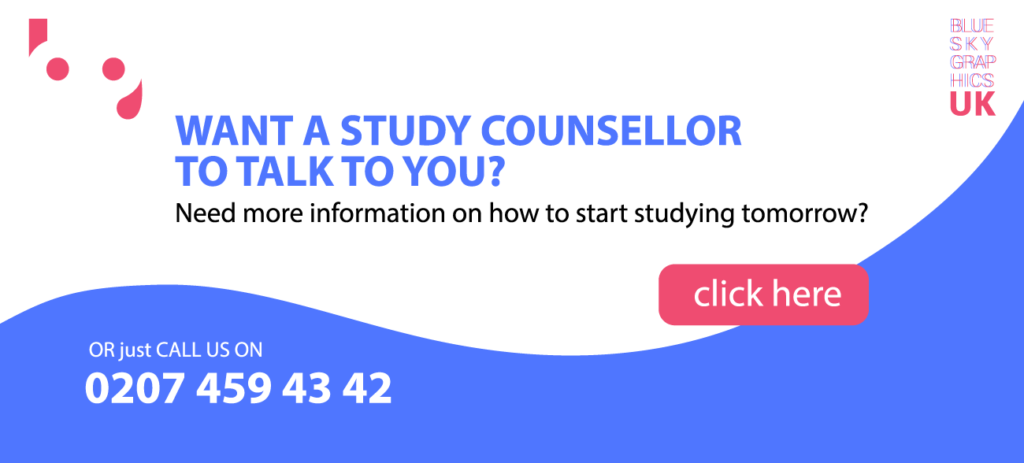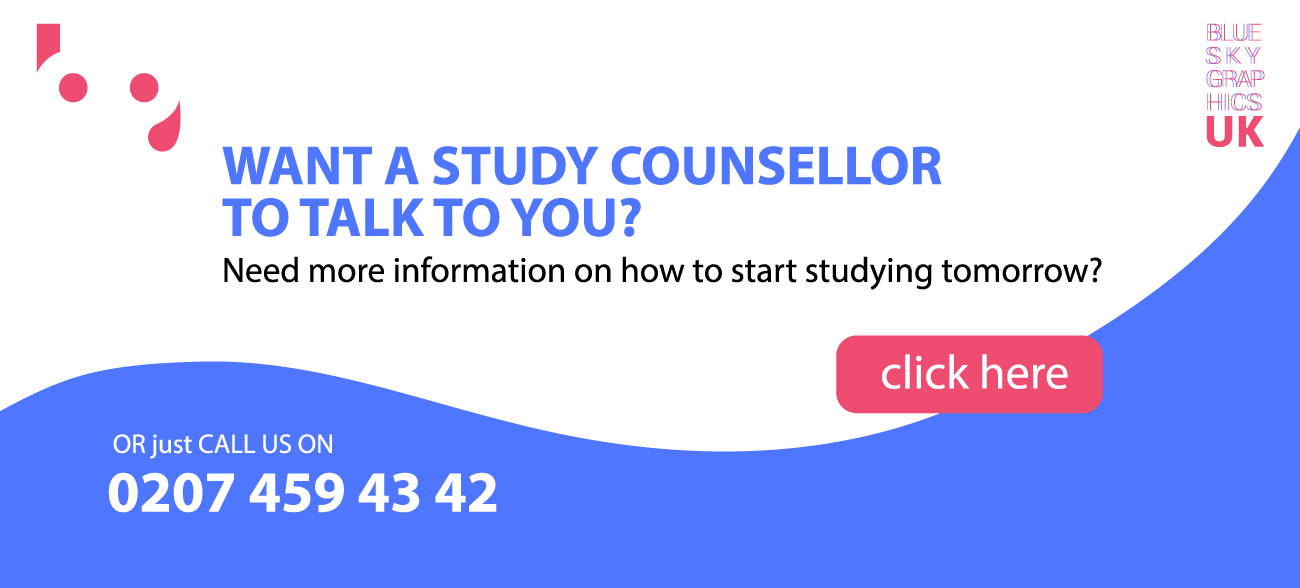 Choosing the Wrong Font
This one will make or break your contract. It is really important to select the correct typography pattern that 'goes along with' the colour and overall style. Unfortunately modern designers wind up using the wrong font type and style in the process of being innovative and imaginative.
Here's something to help you get going in this department – restrict yourself with the font families you're using on one product, be vigilant with the font weight and fit the brand message's sound with the text. To others, font is merely for visually distinguishing messages, but for the consumer, it is more about adding charisma and action to their brand.
Need for Graphic Designers:
Modern companies can never have many creative thinkers that are good because graphic designers are capable of creatively solving the problems. Their imaginative ability to solve issues makes them high in demand. The reason for the popularity of graphic designers is because every company in the world wishes to make sales which is the prime purpose of their existence and is impossible without proper advertisement of the product.
The company logo, website design, and advertising materials, colours and font chosen, give visitors the first glimpse of what the brand and business looks like. A professional graphic designer knows how to manipulate these elements to ensure that you are viewed favourably by your customers.
How are Online Courses helpful?
Online services in learning a particular subject have made many fields more available for people to learn their favourite courses at home. One of the main benefits of taking online courses is that it saves time, while people in the past were enrolling and studying in a college.
With the rapid adoption of technology in the industry, the skills need to be trained and continuously updated.
Popularity of Graphic Design:
As a result of online courses, graphic design became incredibly popular, not only among students but also among professional artists who need to refresh their knowledge and skills in order to keep up with the rapid technological change that is covered by today's graphic design courses.
Web Design Course
Web design refers to website design which is viewed on the internet. It generally applies to elements of website development to the user interface rather than to software creation. Web design used to focus on creating websites for desktop users; but design has become particularly important for smartphone and tablet apps over the years.
This course seeks to demonstrate the principles of Web Technology and its implementations. You will be taught how to work through the incorporation of website development systems, digital models and their overlaps. You need to plan a list of other websites in the course on Web design where you can create material during the course. The website's layout defines everything about the website-including the wording, how it looks and how it all operates.
Graphic Design vs Web Design: Which is the Better Career Option?
IT is a growing business which provides too many job opportunities. However, two areas that most young people prefer are Graphic Design and Web Design. These two careers are related to the field of computers, but both of them belong to irrelevant groups. And students should choose their careers based on their personal choices. However, they usually come across the question of "graphic design vs. web design, which is better?" We're going to clarify the distinction between the two areas in this article, in terms of their reach, job prospects and development opportunities.
Web Design vs Graphic Design
Graphic and Web design are two separate areas related to computers that can be understood in particular. Graphic design includes everything making graphics using typography and pictures. The idea helps to look interesting, so the target audience can relate to the plot.
In short, this is visual communication. They will produce brochures, posters, catalogues, banners, badges, stickers, business cards and much more.
Role of a Graphic Designer
The general emphasis is on art.
Maintains a one-way relationship with their target audience.
Artistic research is a priority, and that's why they use pen and paper.
Highlight the definition of imagery in their graphics.
Have to anticipate how the final product will interact with the public and how they will feel about it.
We need to determine how the final template will appear after printing.
Finish their work in just one round.
The Career in Graphic Design
You can study graphic design in Edinburgh and build a career as a Graphic Designer, Typographer, Pre-Press Specialist, Art Director, Books Designer, Visualizer, Layout Artist, DTP Operator, etc.
Scope in Graphic Design
The Graphic Design course is simple, but it comes with some tremendous potential obligations. This is because it's hard to correct the design after it's printed. Although you can get a better job after just completing your course in just 3-6 months, and you can earn a good amount of money. Your pay would grow as you gain more work experience. Learn graphic design in Edinburgh and start working as a professional!
Many artists also choose to work independently as a freelance artist. Freelancing offers more flexibility as you can pick your own working hours and type of work you wish to do.
Adobe Photoshop
Photoshop is one of the application artists use to design and create pictures. This provides a wide variety of picture functionality, including clipping, scanning, colour correction and dimensioning. Designers can also create and customise graphics in Photoshop. Unlike the simplistic editing capabilities on your mobile phone camera, Photoshop is a high-quality professional software package.
Adobe Illustrator
Illustrator is used to create signs, symbols, maps, infographics, banners, ads, books, magazines and brochures by artists and graphic designers. This is the industry-standard software platform for anybody, at any time, who wants to deal with vector graphics.
Adobe InDesign
Where a multi-page, text-heavy piece needs to be designed, graphic designers use InDesign. InDesign is used, for example, for print or web document style. It's the only way to design a magazine, a pamphlet or a booklet. This also provides Adobe Digital Publishing Platform to make full-service eBooks, magazines and other multimedia media accessible to designers.
Web Design
Web Architecture is specifically related to Software Programming. It encompasses many different skills and disciplines related to the production and maintenance of websites. The web designer works in different areas of web design, including web graphic design, web interface, standardised code, proprietary software, user experience and SEO. They work as a team to control the entire design process.
Role of a Web Designer
Combine the arts with the technology.
Maintains shared contact with target groups.
Focusing on coding and development.
Use the engineering skills of your projects.
Need to anticipate the final look of the website and how the public would feel about it.
Focus about how the concept looks on the desktop, tablet and smartphone.
Stay up-to-date with the latest trends in web design.
Finish the whole design, production and improvement process in a given period.
The Career in Web Design
Web Design provides a wide variety of career prospects such as Site Designer, SEO, Social Media Manager, Project Management, Software Developer, PHP Expert, Presentation Artist, E-Commerce Consultant, etc.
Scope in Web Design
Graphics and web design classes are distinctive in many respects. Some of the biggest discrepancies were focused on learning time. This includes more technical resources, language scripting, multimedia methods and digital technology. When you complete this lesson, you can get a decent job in Edinburgh at a great pay package. After you have gained experience, you will be able to earn even more.
Similarities between Graphic Design and Web Design
Graphic design and web design are all about innovation and involve a variety of common resources. The web designer must use visuals for their website and must acquire graphic design skills. Graphic designers need to create logos and other elements using different formats. We rely on specific platforms, such as the internet, to grasp the specifications of the website. In short, both graphic and web design work on visual elements so it is difficult to determine whether web design or graphic design is better.
CONCLUSION:
Graphic design and web design are very trendy, and students can choose a career based on their personal choice or interest. They're both unique professions, and they're going to help you earn a handsome amount. Nevertheless, after making a decision, the most important thing you need to concentrate on is locating a suitable training centre to learn about the related skills. So Blue Sky Graphics is an online graphics and web design provider in Edinburgh offering graphic and web design courses. We prepare and help our candidates develop a stronger future.
Web design is a dynamic medium
Contrasting web design and graphic design is like contrasting an iPad with a drawing. Both display beautiful visuals, but one of them is interactive and the other will get you a security escort to the door if you touch it.
Graphic architecture has its roots in printing. If it's a magazine cover or a children's book, print products tend to be less immersive than their digital equivalents. Yet they also rely on an imaginative collection of pictures, text, and other visuals to tell a story or to convey a message. Flow and logic are required to manage the printed content.
Web design has the same origins as a predominantly graphic design methodology, but the emphasis on the site is about how artistry will construct environments that users will engage with — participate in — rather than merely ingest. A web designer may collaborate with a graphic designer for visual elements such as diagrams and iconography, but a web designer must instead merge all of these components to produce a full interactive design — a functional one.
And a website will have different paths users can follow — web designers must ensure that users have good experience and are able to achieve their objectives.
There's a word for this set of concerns in website design — it's all about UI design. In a sense, graphic designers, like web designers, are interested in UX, user experience. Yet they are generally excluded from thinking about the Ux, how users communicate with their jobs. Even the word market of each discipline indicates a difference — the graphic design practitioners generally have "viewers" of mind rather than "users." Web design practitioners are normally UI designers and UX designers in a single role — how much have you seen "UI UX designers" on the resume?
Graphic artists have a lot of the same skill set as graphic designers. We all learn typography, colour palettes, and composition and style rules. Even successful web designers pay attention to how these factors impact user engagement and usability.
Web designers are concerned with load times and file sizes
Web designers are about creativity and aesthetics, but they're all about optimisation as well. The images, motion pictures, animations and other graphics should look good and small enough to be loaded on all devices quickly. Long load times result in poor user interface and high bounce rates.
The only way graphic designers would be interested in file size is when they're struggling to cram the big commercial banner into the back of their compact car.
Web designers have typography hurdles to jump
Graphic designers can use virtually any font without thinking too hard about whether it will be presented in the final deliverable — as long as the name of the printer is worth it. Web designers, though, need to understand how text can be viewed on various screens and browsers.
Luckily, applying the font-face rule to the CSS makes for a larger variety of font options. And apps like Adobe Typekit and Google Fonts offer web designers a wider typography range to get creative with.
 Web designers think about the broad application of their design
Graphic designers work within concrete specifications — create a square peg that fits into one square hole. Good web designers will strive on making a peg that matches every hole, irrespective of size or form, without cramming or breaking the template.
Web designers need to take the size into account. Typography, images, and other visual elements are scaled up or down with the size of the screen. The aim is for all of these components to be accessible and to render a good user interface on every computer.
Web designers are not limited to canvas dimensions, but they need to find all potential ways to display a web. Excellent and thoughtful web designers should develop their vital applications with a seamless user interface.
Web designers are on-going caregivers
A website is a living thing that goes through continuous change — it's never really done. Action calls and contents can be rewritten as changes in brand identity change; e-commerce sites add products and updates navigation to increase conversion. If a graphic design specialist signs off on evidence, that's usually the end of the project. Yet the work of a web designer is never finished.
As a community planner, web designers need to anticipate how a website could evolve and assign space to accommodate changes. So they need to bear in mind that people who do not have web design experience may be the ones who make potential changes.
While a graphic designer focuses on creativity, a web designer examines how all design components work as a system together.
Web designers have an on-going relationship with an audience
Sites are mainly about traffic and multiple visits. It's a product that the audience consumes. When something's wonky, someone's bound to notice — and chat about it.
When things don't work the way they should, or when consumers hate it, web designers hear about it! The internet is a superhighway for reviews and views. Only read the comments on a news post. Well, actually, scratch that. Save your sanity!
For example, take a billboard: surely the tagline might be lazy and the colour scheme wacky, but it's not like word nerds and design geeks calling the agency responsible to complain.
Web designers will also get feedback on the progress and failure of their work through Google Analytics. Part of the role of a web designer is to look at statistics and learn of the steps they should do to boost figures. Bounce rates, keyword references, and common content are just some of the data that a web designer may use to find out what's working and what's not.
Web designers work closely with developers
Strong communication skills are essential, whether you're a web designer or a graphic designer. Every project has its own set of standards. Being able to ask the correct questions, accept suggestions, and clarify the method would allow every project to progress more smoothly.
Yet for web design, you also collaborate with a developer or even a front-end development team that converts the template into a working application. You and the front-end developer or web development team need to understand the design and all its intricacies.
You do need to make sure that customers recognise the possibilities and drawbacks of the concept. Website designers and web developers need to have clear communication at every step of the way to ensure that the design meets its intended objectives. Yet much like a childhood phone game, a web designer's dream will shift when it travels from one stakeholder to where it's eventually put in code.
Graphic artists appear to be the only artist behind their work. They're alone in carrying out a creative vision. Web designers send wireframes and designs to developers to be converted into working JavaScript. With so many hands on the project, it's easy to lose emphasis on the original goals of the concept.
So what if a web designer could create their own template and produce a clean code at the same time? Webflow simplifies this process with an intuitive visual user interface, enabling programmers to construct a graphic template that fits precisely the code they produce. We think that's pretty neat — even though we're a little predisposed.
Web and graphic design use creativity to communicate with others.
Web and graphics are visual media – all functions require digital interface design and rely upon the balance between the text and the visual elements that convey a tale. Although their boundaries overlap, they both exist as different disciplines, with different areas of expertise important to the web design process.
Web Design Software
WordPress is a content management system, short-term CMS, which ensures that users can login with a username and password with a graphical user interface and access content on a website and blog easily. You don't have to be a tech wizard or a master web designer to use WordPress. In reality, WordPress is a simple application that practically anyone with basic programming skills will learn how to use it in a fairly short period of time.
Before web design began, anyone who wanted to know how to design or create websites would always have to do a lot of research to get their feet wet. This included regular visits to the library, tireless research, and trial and error sorting through the coding rigmarole and various programming languages, such as JavaScript, only to keep the easiest web pages up and running. Due to WordPress's innovation, users can quickly build and send an email to anybody with an application that's easy to use with a click of a button, and write and publish blog posts online. This has opened the door for a large group to own websites and blogs, which they manage entirely on their own.
There are a lot of users who want a website that they can handle on their own, such as their photos, blog entries, page text, and so on. Yet they don't know how to make the website look beautiful or at least as good as they want it to look. Through WordPress designers and developers, a beautifully looking WordPress website is available to the customer, and then the customer can manages the site alone.
When the customer is new to WordPress and does not know how to use the backend or maintain the platform, WordPress engineers or other experts are readily available to provide WordPress training assistance. There are also numerous online forums and tutorials offering step-by-step instructions on how to use WordPress effectively. You may use the Blue Sky Graphics online web design courses in Edinburgh to read WordPress on an industry-level one-to-one environment.
Elementor
Elementor is a WordPress drag-and-drop page builder plugin. This means a few things:
Elementor lets you create original posts and pages that are exclusive compared to regular post/page templates that come with your WordPress theme.
You've got a 100 percent interface to work on your articles and blogs— the rest of your work doesn't work in the WordPress basic block editor.
This doesn't need any HTML/CSS/PHP/coding skills — everything can be accomplished with a simple user interface.
It works at the front end of the page, which ensures that it gives you directly the outcomes of the research in real ways.
You can use this to create any content layout or page layout, no matter what you can imagine with your WordPress theme.
And, most notably, it deals with all the WordPress themes, and you can retain your new style and also have all the stuff that Elementor comes with.
Once you bring all that together, the biggest advantage of using Elementor is that, even if you are not a specialist and have no site building experience, you can make amazing website templates and designs. This is particularly important if you have a tight budget and do not want to hire anybody to help.
Importance of Graphic Design
Graphic design is a vital method for enhancing the contact with others. It transmits the thoughts in a manner that is both successful and stunning. There are only a few points to know before investing in graphic design services.
It makes you look good
Good design makes you look pretty good. It's just that simple. Good graphic design helps you to make a positive first impression on those who look at it. In a matter of seconds, human beings form initial opinions. At the other hand, it takes a lot of time to change your heart after the first impact is made. Aesthetically appealing, beautifully crafted graphics can encourage many customers to share favourable feelings about the company, service or brand.
It sets you apart
People have decisions to make. It is important to know that the graphic design that you choose to represent your brand can set you apart from your competition – either negatively or positively. Great design stands out in the minds of decision-makers and can influence their choices, both intentionally and subconsciously. By definition, people want to align themselves with things that look good and make them feel good. By engaging in premium graphic design, you dramatically improve the potential of your company to stand out in the minds of key decision makers.
It conveys a message of credibility and professionalism
As noted above, graphic design plays a significant part in the decision-making process. Organisations invested in premium graphic design are known to be more effective. Presentation and interpretation can make or break any kind of company. Customers are searching for signs of integrity to reassure them that you can be trusted. One such indication is the way you're expressing yourself. It is necessary to view yourself in the best possible way by investing in professional graphic design.
It summarises an idea with consistent imagery that resonates
Which kind of proposals would you like to bring to the public? Good graphic design presents these ideas in a manner that is appealing to the eye. People may not be willing to read a text that attempts to persuade them to buy your product, but they would be willing to look at a picture that serves the same purpose. In fact, the graphic design has to be accurate. All logo images should be visually similar in order to create trust and ensure the logo is identifiable. Great graphic design gives you the much-needed consistency you need.
Why Learn Graphic Design?
Blue Sky Graphics can meet the graphic design needs, regardless of whether it is printed or online, from business cards to banners, signage, package design, fliers and so on. We understand that great graphic design is crucial, and our design team loves to make you look amazing. Before we start to turn your idea into an image you will love, let us discuss with you to get a true sense of your needs.
Let's look at 5 reasons why graphic design is critical for any company (including yours) to extend brand scope and make more profit.
First impressions matter.
Graphic design is important to any company who wants to create a good, long-lasting impact. The first time a customer communicates with your company in some extent will set the stage for the remainder of your business partnership.
The first business logo you may see could be a business card, a promotional page on your website, a classified ad, a poster, the new social media message, or even the product packaging. Capitalise on the first phase of the purchaser's journey by introducing appropriate, up-to-date visuals that tell your brand's story.
When a buyer first learns about your company, they will typically do some initial research on your website before making a purchase. What is your website about your brand saying? Are there bright, happy colours with whimsical fonts? Or did you use elegant, competent style tools with grey and silver hues? Take a 'tour' of your company website and social media accounts, and edit any logos that no longer correctly reflect your logo or client message.
Consistency is credibility.
For any company that wants to create credibility in its industry or field, graphic design is important. The more you send material to fix a problem or to relieve a pressure point, the more trust the public will have in your expertise and will continue to see you as an authority in your profession.
To make this case, let's imagine you're walking in the park and see a basketball player hit a 3-point shot. It was a fantastic shot, but would you think he was a better basketball player if he made a basket? Perhaps not; it may have been a lucky shot. When you've seen the same guy sink 30 shots in a row, though, you might start thinking that he's really a professional basketball player. Consistency is building legitimacy.
The same idea applies to advertising and branding; once you produce a piece of content that allows people to overcome a dilemma or ease stress in their own life, they will most likely look to you again for advice as they face a similar situation in the future.
Consistent content development is the secret to creating a committed follow-up of customers who trust your brand and believe in your message.
Efficiency in summary.
Graphic design is important for any business that wants to share information easily. Infographics are a perfect way to illustrate the details that the readers would either skim over (or miss reading completely). Humans are strongly motivated by visuals; incorporating appropriate graphics to text will enhance our comprehension of and memory of details.
Attempt to add infographics anywhere you are currently using large blocks of text to illustrate detail. Do you have a "how-to" page? Transform this into an easy-to-follow chart. Posting an essay on social media trends to your blog? Attach an infographics summarising the relevant facts. The key to success is to find patterns instead of memorising rules: instead of encouraging you to focus on repetition and parroting, our series guides you intuitively to get the right answers.
Creativity kills competition.
Graphic design is essential for any company that seeks to destroy competition on the market.
With all the free online web resources available today, quality content has never been easier to build. The low barrier to entry into the field of content development is a positive thing for those trying to create a company, but it come with the high price of new competition.
To remain ahead of the competition in the industry, you need to be innovative.
Build content that addresses an idea, solves a question, or relieves a painting point in a creative way. Graphic design should be used to empathise with the viewer by simply telling the customer how life will look and feel with pain point x addressed with your product, service, or guidance.
Your message matters.
Graphic design is, above all, necessary for any company to tell their tale. If you're a solo entrepreneur selling handmade jewellery or part of a multi-million dollar e-commerce company, your business has a story to share.
Graphic design expresses better than words to the audience. Also basic design elements, such as font choice and colour scheme, can help to express a sentiment or feeling that supports your message.
While the message of all the graphics in your business will be slightly different, they should all tell the same story about your brand. Keeping a branding checklist in place would allow you and your team to pick the design elements that tell the same story and maintain the feel of the brand.