Graphic Design Courses Bath
If a person is unsatisfied with their career, there are many other opportunities available such as considering graphic design. Apart from newbies in this field, people with some visual design information can also polish their skills but the question is,
'How?'
There are many methods to learn the art of graphic design but the most suitable in today's world is through online courses. The internet has made the world a global village and because of that, we have the ability to connect to the whole world through the worldwide web.
Popularity of Graphic Design
Graphic design or visual design is an art designed to enhance any layout's appearance. Graphic designers can deliver products that is appealing to the people by using their skills. Graphic design helps communicate better.
In order to communicate ideas through images, graphic design is a discipline that combines art and technology. The practice of graphic design is highly revered as a professional field of work everywhere. On signs, standees, canvases, etc. there are illustrations. If a person is blessed with a creative mind, choosing graphic design is the best option for the future.
Design visuals is a way for a million people to express our ideas and thoughts. It's a successful line of work. It requires a lot of dedication and skill.
Blue Sky Graphics:
Blue Sky Graphics will provide training in illustration design, business logos, and much more for our students at the industry level! Our basic principles are based on 3Ps that calls for professionalism, passion, and proficiency. These are the qualities of the staff at Blue Sky Graphics, and they try our level best to pass on the same qualities in our students. The tutors are hard-working, and our only aim is to activate every student's creative side so that every design they are allocated would be a masterpiece after a Blue Sky Graphics course.
3 Facts You Need to Know About Blue Sky Graphics
Below are the three things you should learn about Blue Sky Graphics before you sign up for an online course.
1. The lessons are conducted in a personalized environment, not in a typical classroom. It's a one-to-one schooling system where you can learn more by getting all the assistance you need.
2. Classes are available for flexible hours on both weekdays and weekends!
3. The specific software you need to use includes Photoshop, Illustrator and InDesign.
Types of Graphic Design
Graphic design is composed of many fields and specialisations, ranging from print design to web design to animation and motion graphics. Graphic design offers opportunities and options for almost any interest.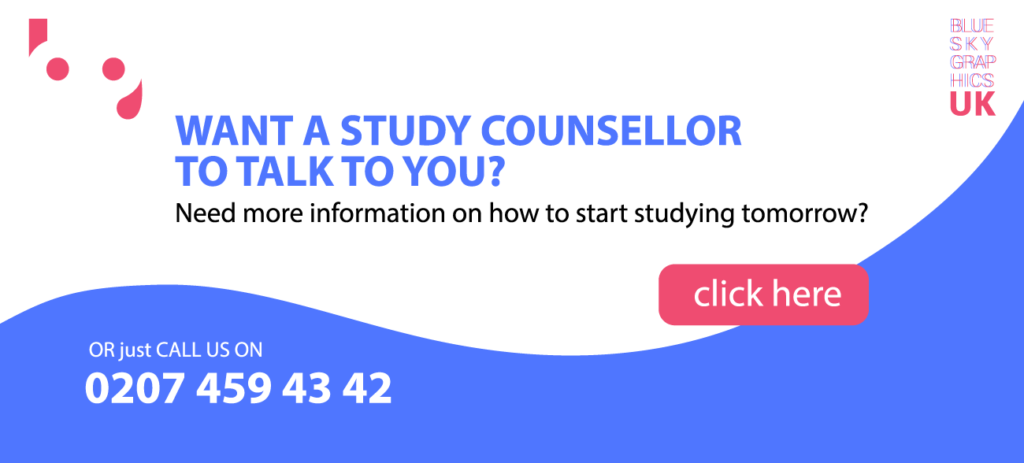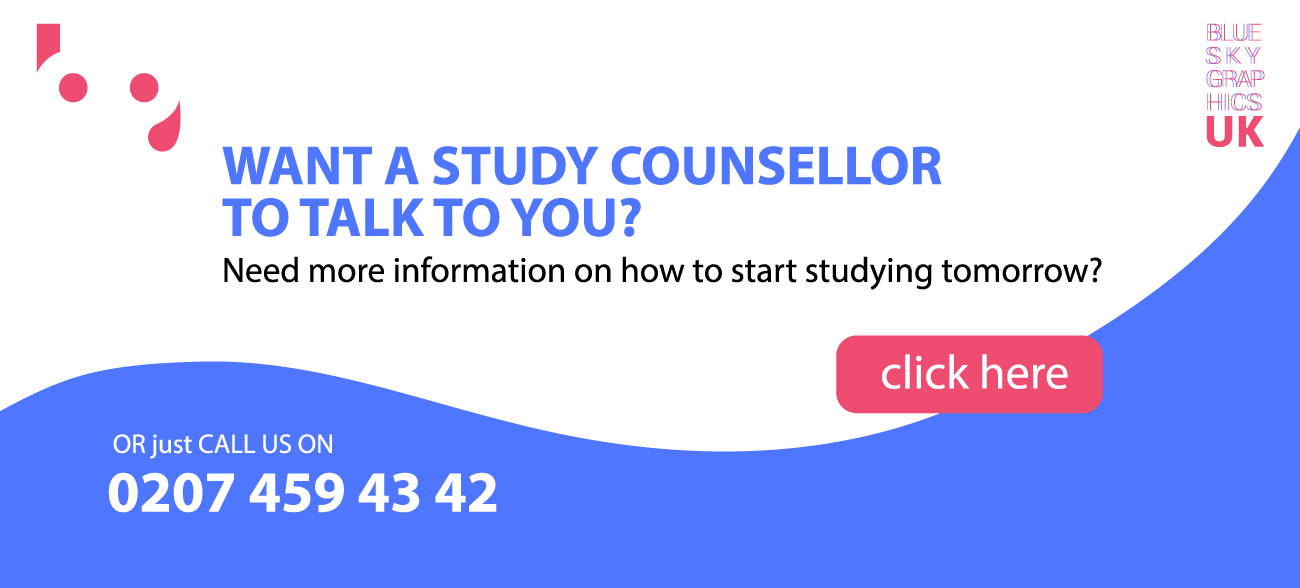 Web design is one of the most common and rapidly expanding specialties. Web designers are asked to make templates for websites that are simple to use but still visually pleasing. These also render pages available and adaptable to different types of devices.
Print graphic design is another term used for making things and information highly attractive in articles, magazines or highway billboards. The style of brochures, leaflets, postcard and journal is used in this methodology.
Worth Of Online Courses:
Online courses that help you get into a profession like graphic design seem too good to be true. Those with some experience of this area agree that the techniques and expertise used in graphic design can't be conveyed through text and lectures.
Blue Sky Graphics, therefore, offers one kind of one-to-one classes so that each student gets the individual attention they want. The three directors at Blue Sky Graphics are our 3Ps. Such 3Ps reflect professionalism, passion and proficiency. The 3Ps define the Blue Sky Graphics tutoring staff that will help new people in this field to unlock our creativity.
Career Opportunities for Graphic Designers
Either you collaborate with a consultant or set up a studio, a portfolio of your skillset in graphic design opens the door to a wide range of fields. The jobs of conceptual thinkers, animators, model developers, illustrators are directly linked to graphic design. Some graduates establish our own studios and work as members of a joint studio.
You may be part of an advertising team, such as logo and event management or collaboration with businesses. You can function as a writer, too. Most publishers have been able to use our expertise to design, manufacture, and sell books through digital and electronic product development, journals, newspapers and magazines.
Graphic artists are also hired by advertising agencies to produce positive impressions of organisations, people and goods and to provide imaginary ideas that generate sales and increase market value. provide imaginary ideas that generate sales and increase market value.
Freelance Graphic Design
No one has the time to study and graduate as a graphic designer from universities. With the Internet, you can now take graphic design classes by online courses and work as a freelancer on online platforms in order to gain a lot of skill. Online courses save a lot more time and give you a better description of the course with the one-to-one class system.
Earning Online:
Online earning has been the talk of the town and it truly is a great way to earn on the side. You can learn graphic design through an online course and earn great amount of cash through working online as a freelancer on freelance platforms.
Nobody has the time to attend universities and get a degree in this field to work as a graphic designer. Thanks to the internet, you can now learn courses in graphic design through online courses and employ as a freelancer on online platforms to earn a great deal with very little effort in gaining the skill.
End Note:
Graphic design is an art form that requires your dedication, time and energy. It is high in demand and so skilled graphic designers. The career opportunity for them is quite impressive; they can work as a freelancer or at a designated post in a firm. It is so easy nowadays to access anything because of the internet.
Blue Sky Graphics is the name in this vast ground that provides quality education. Our highly qualified staff prepares you for industry level graphic design. To stand out in this competitive era, you need to polish your skills, with online service around the world, anyone can learn within our comfort zone.
So sign up now and groom yourself in this highly demanded field.