Graphic Design Course  Sutton Coldfield
Graphic design is a vocation for digital media exchange. A good graphic artist knows how to create a drawing with the best of his skills and imagination. People are now joining universities and colleges to improve their skills, but what if you have your own mentor at your side? This is possible if you take online graphic design courses.
Graphic design is one of the most highly valued and profitable occupation out there for people who are looking for a career change. With major advances in science and engineering in this decade. The Internet has turned the world into a global village. You have access to all you need with the world wide web! Similarly, if you want to polish your graphic design skills or learn the lessons, you can join online classes now available in Sutton Coldfield.
Tips on How to Become a Professional Graphic Designer
There are many options for people to go into design from those studying in college or university to those taking a comprehensive online course like what Blue Sky Graphics provides to become a graphic designer. All great designers, however, begin the same way – with an idea (an idea of wanting a career in Graphic Design- that is).
Educate Yourself or Take an Online Graphic Design Course
To become a qualified graphic designer, you must be able to use industry standard software in a professional manner and show that in a portfolio. Technique is necessary if you wish to become an artist, so it won't be sufficient to learn how to use Photoshop or Illustrator or be able to draw images on a piece of paper, you need to study!
To create any template you like, our cover programs include InDesign, Illustrator, and Photoshop. You should make sure you have plenty of time to prepare when you plan to do well in graphic design courses. You need to devote more time to individual tutoring 9one-to-one) with the professor online. These are technical and rigorous courses and you can't be very successful if you don't spend enough time on your studies.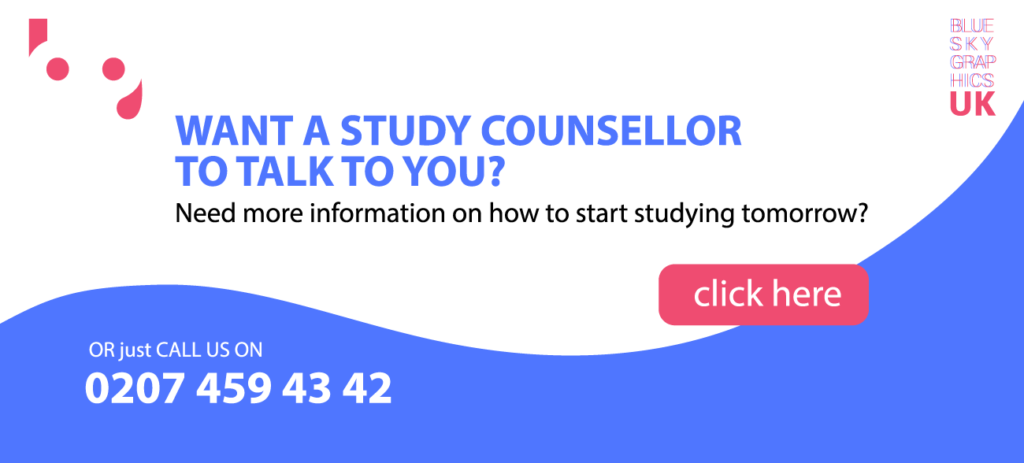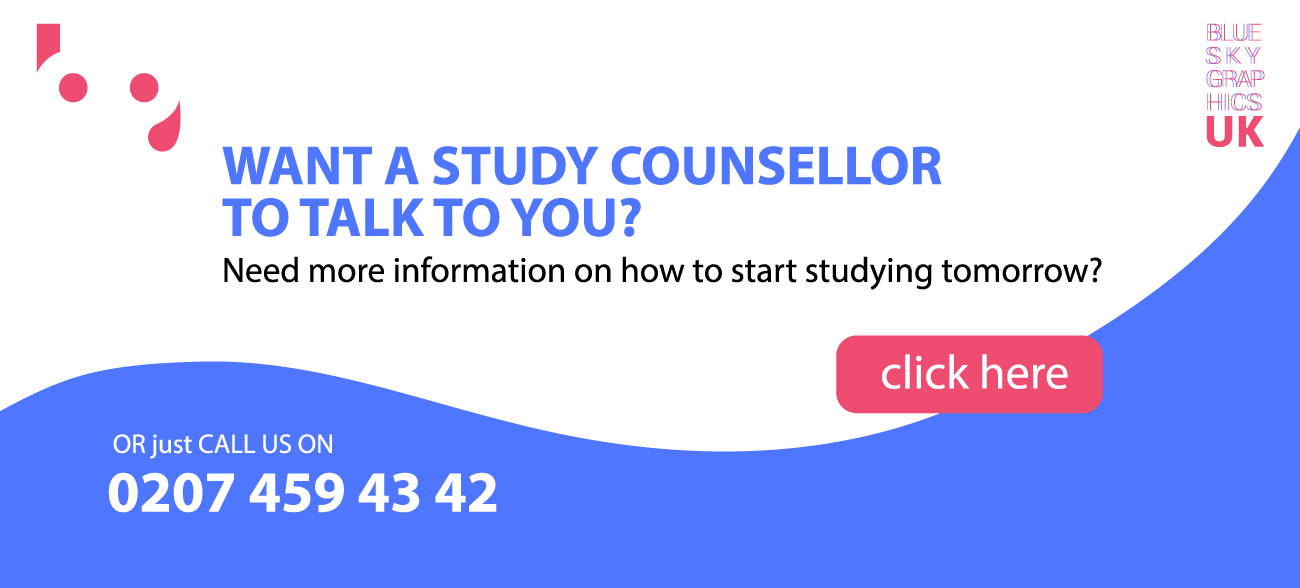 Blue Sky Graphics
Blue Sky Graphics online courses are, for newbies and experienced graphic designers. We offer different levels of training to decide which level of knowledge in graphic design you already have.
Our fundamental principles are focused on 3Ps which stand for professionalism, passion and proficiency. The instructors are working very hard so that every design our students submit is a masterpiece after a Blue Sky Graphics course.
Why Blue Sky Graphics?
There is no argument that online Blue Sky Graphics courses are the best online graphic design courses for newbies and advanced graphic designers. What's the reason? Since we offer various things. The target audience for blue sky graphics are newbies and experienced graphic designers.
Every student gets the individual attention they need, and thanks to our one-to-one classes, which is crucial when learning a complex field such as graphic design.
The core of Blue Sky Graphics ' online graphic design program is the 3Ps that are ' Passion, Proficiency, and Professionalism, ' which is why you can put your faith in here with confidence and no longer wander in search of a trusted online graphic design course as our awesome courses got your back!
What Role Can You Play as a Graphic Designer?
Graphic designers can work for themselves, from self-employment to partnering for big corporations. You start your private label by taking online courses with your skills and perfected concepts.
By being educated in this area, you can be a web developer, creator, senior web analyst.
Graphic professionals are expected to design websites and produce numerous visual images for site owners to convince them to buy their goods and services. There are some things you can do for artistic projects in your own home. If they choose to do so, graphic artists can either continue with a project-based approach or increase the work size.
Course Syllabus
The courses at Blue Sky Graphics includes
1. Graphic Design Courses – 9 months
2. Web design and Development course – 8 months
3. UX-UI Adobe design course – 8 months
This course on graphic design teaches you to run Adobe Software and highlights other aspects, such as the creation of logos and advertising which contribute to creating a unique design.
The web design lesson is about designing or upgrading your own website using Photoshop and WordPress.
UX-UI programming course includes the construction of a user-friendly website, so that the public can understand it easily.
Graphic Design is the Future
Robots and automation systems will bear our duties, but to a large degree graphic design is protected. The machines will never learn how to create applications, Web Design, UX / UI or design the new ads, so they would like to get a true feedback from people with colour views, emotions evoked in adverts by a person, packaging typography or even branding ideas. In this way you can prove your career for several decades in graphic design.
Designers need to practice communication in order to have a future proof career. There are continually changing new resources and networks, but tradition is still at the very heart. When a designer can successfully sell ideas on their paper and make it easy for other people to understand and interpret processes, they would be prepared to face new challenges as digital boundaries grow. As a designer, more than ever before, you need the ability to anticipate the future and respond even before you have all the information you would normally like. The old design concept was "problem solving," or waiting for an issue to show up before you went to work. Yet as the world shifts rapidly today, it's still just too late for "problems" to turn up.
A new language is required for design. Designers now have to be "problem hunters." Designers also should be at the frontiers – mentors of potential stuff. That means that from time to time you may get it wrong, but that's all right.