Graphic Design College York
If you love looking at posters, unique fonts, and logos, graphic design could be a good fit for you. You'll have several opportunities in this profession to build a career that contributes to the definition of the look and reputation of huge brands, small enterprises, and others. You may learn the fundamentals of design and vital skills by enrolling in the Blue Sky Graphics Graphic Design College York's online graphic design course. While developing your skills, you may learn colour theory, typography, and a number of other components that work together to create visually appealing artwork.
Our Graphic Design College York teaches Graphic design, Web Design and UX UI design along with softwares like Adobe Photoshop, Illustrator and InDesign along with WordPress, Elementor and Adobe XD.
Additionally, you may prepare for a career by developing proficiency with industry-standard tools and technologies. Additionally, your mentors may teach how to market your work to potential customers via their portfolios and presentations. As a result, you will graduate as a well-rounded graphic designer with a solid grasp of technology, art, and business.
Investigate graphic design careers
After earning your graphic design degree, it's time to put your skills to work. As many graphic designers do in their professional careers, you will be instrumental in the development of various businesses on a global scale.
You may use your newly gained skills to develop marketing templates, such as logos and other visuals, that marketers use to engage their target customers. Additionally, you will be responsible for developing templates and organising various aspects of multimedia and print products.
Among the several types of labour that you might conduct are the following:
• Photographs for social media
• Photographs for online publications
• Web development
• Product packaging
• Periodicals
• Leaflets
Throughout your career, you may work for small or large design firms or as a freelancer:
• Logo designer
• Packaging designer
• Brand identity designer
• Layout designer
• User experience designer (UX)
• Art director
With experience, you may rise to the lead designer role or manage your own graphic design team. Job opportunities in this area continue to expand for individuals of all abilities, making this a perfect moment to join Blue Sky Graphics and begin learning.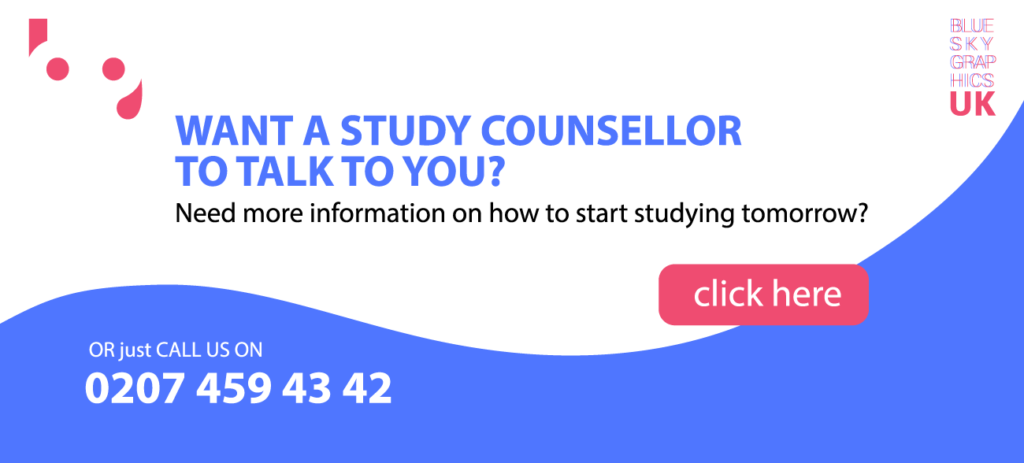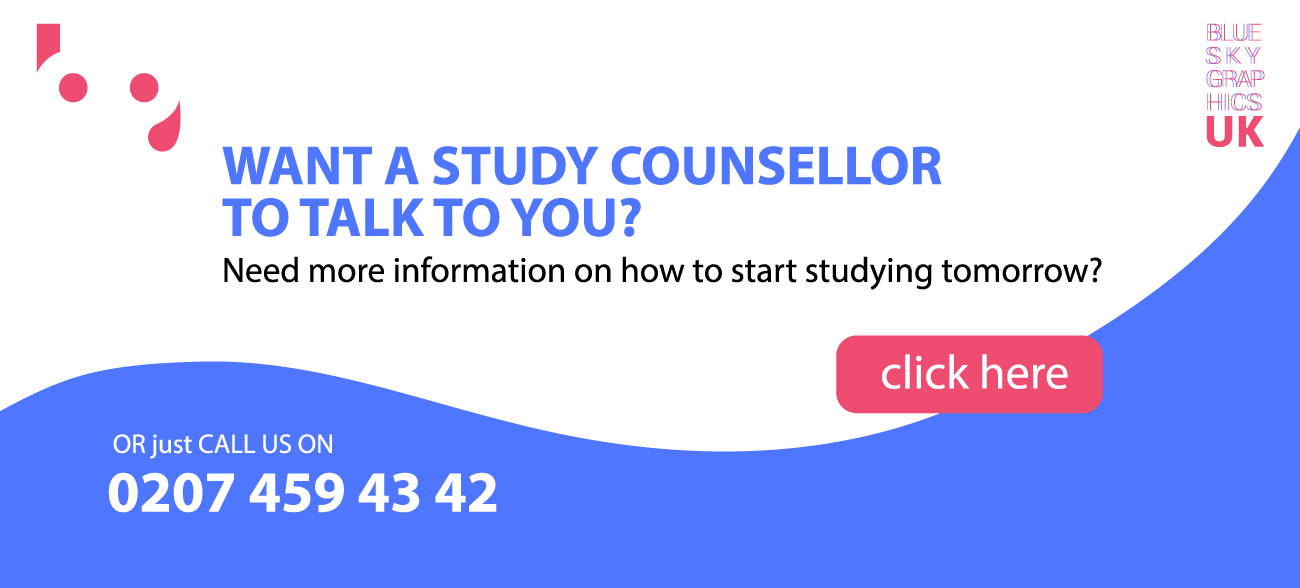 Maintaining Visual Trends
With the advent of the internet, graphic design practises changed away from traditional print processes and toward digital ones. Additionally, trade technology has advanced, with a rising number of practitioners depending entirely on digital design. Additionally, the industry is gradually but steadily adapting to the rising popularity of three-dimensional media.
With so many businesses concentrating their efforts on the digital sphere, the need for experienced graphic designers with web design expertise has skyrocketed. These businesses depend on designers to improve the user experience via the use of aesthetically attractive interfaces and simple navigation tools. As the digital world becomes more immersive, graphic designers may be at the forefront of defining what comes next.
What is the definition of game design?
Game design encompasses all facets of the process of creating and publishing games. Game design incorporates elements of computer science and programming, creative writing, psychology, and graphic design. Game designers are the individuals responsible for the conception and implementation of video game experiences.
Game designers are important members of the team tasked with the arduous task of arranging the creation of a new video game. Game designers are responsible for all aspects of the game, including characters, levels, puzzles, visuals, and animation. Additionally, a game designer may be assigned project management duties or be expected to write code in a variety of computer programming languages, such as HTML5. Additionally, game design has affected a variety of academic subjects, including probability, artificial intelligence, economics, and optimisation theory.
To be successful in the field of game design, a designer must possess a strong sense of organisation, an eye for detail, excellent writing and communication skills, and a solid grasp of mathematics and computer science.
Online Game Design Courses & Programs
Both beginning and intermediate online game design seminars are about much more than learning how to make a game. Courses are available to aid you in seeking a career in video games or in progressing in your existing position. If you're just starting started, it's vital to learn core skills in art and design, technology, and business via training in creative writing, computer programming, digital prototyping, and user testing. Online courses and programmes will acquaint you with each of these areas and will assist you in launching a career in this exciting and rapidly increasing business. Numerous courses are available for free, may be completed in as little as six to eight weeks, and are self-paced.
At Rochester Institute of Technology, the popular XSeries in Video Game Design offers students how to turn their love for video games into a profession. You will study the skills essential to be a successful video game designer, how different jobs within the video game design discipline interact, and the career options accessible in the industry via RIt's Game Design and Development faculty.
Possibilities in Game Design
In the subject of game creation, there are several career paths accessible, ranging from game tester through lead designer, creative director, producer, and studio head. Indeed lists approximately 2,000 entry-level design positions and over 4,000 posts with annual salaries of more than £87,000.
Frequently, a career in game development starts as a QA Tester and advances to the position of Lead Game Developer. The Junior Designer position is great for learning the subtleties of game development and preparing you for advancement.
While game designers come from a variety of backgrounds, almost all positions need graduate degrees or specialisations in either a technical subject such as Artificial Intelligence or a creative one such as 2D Design or Creative Writing. A career in game design is not the only option; the business, strategy, and design abilities acquired in game design courses may be applied to a variety of different fields.
Take a Look at a Career in Video Game Design
Introduce yourself to the world of game development with introductory online courses and programmes that may be completed in as little as two weeks. Prepare for an online game design degree or change your career path. Numerous courses are self-paced, which means that you may enrol today and instantly begin studying.