Graphic Design and Web Design Courses Sutton-in-Ashfield
The art and practise of collection, and arrangement of visual elements such as typography, pictures, symbols, and colours – to convey the message to the public is called graphic design.
Graphic design is also called "visual communication," a term that emphasises its role as a way of presenting information – for example, the design of books, advertising, logo, or the Web site.
The designer has a vital role to play in combining visual and verbal elements into an organised and productive whole. Graphic design is thus a discipline in collaboration: writers produce words, and photographers and illustrators create images that are incorporated into the designer's complete visual communication.
The development of graphic design as a practise and profession has been closely linked to technological innovations, social needs, and practitioners' visual imagination.
Typography in Graphic Design
Typography is a form of art and technique used to make written language legible, readable, and appealing when displayed. Type arrangement involves selecting typefaces, point sizes, line lengths, line-spacing (leading) and letter-spacing (tracking), and adjusting the space between pairs of letters (kerning). The term typography also applies to the style, arrangement, and appearance of letters, numbers, and symbols created by the process.
Many people wrongly believe that typography is all about font and colour, but there's a lot more to it than the eye sees. First, the typeface refers to the name of the text style. The most common typefaces include Arial and Helvetica. Second, fonts refer to the particular typeface style, width, and height of the font. The most popular fonts are Courier, Calibri, Verdana, Tahoma, and Times New Roman.
Both typefaces come in various sizes. The height of each character is called x-height. When pairing fonts together, most graphic designers typically choose a style with a similar x-height. The set width, on the other hand, refers to the body area of the letter and the subsequent buffer space.
Why is Typography Important?
There are advantages to using the correct typeface. First, it attracts the attention of the reader and transmits a certain mood or feeling. This affects the reader's attention, enjoyment level, and readability.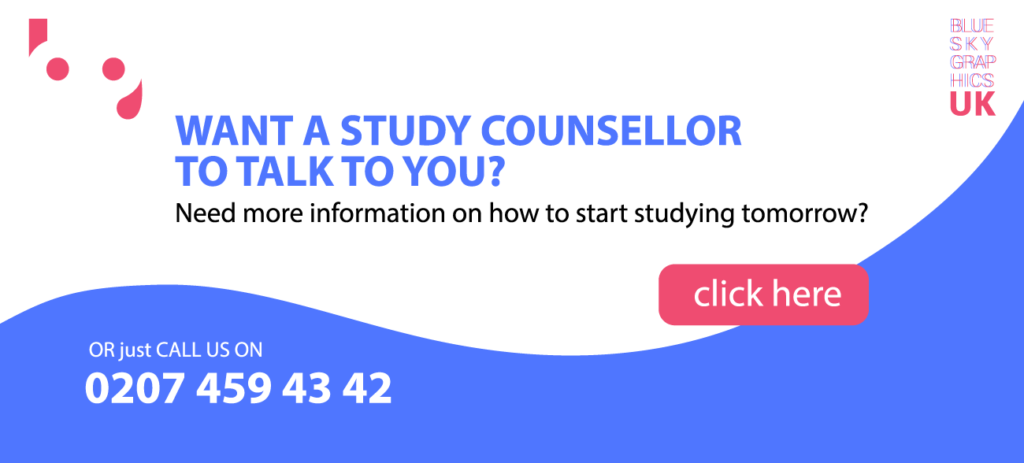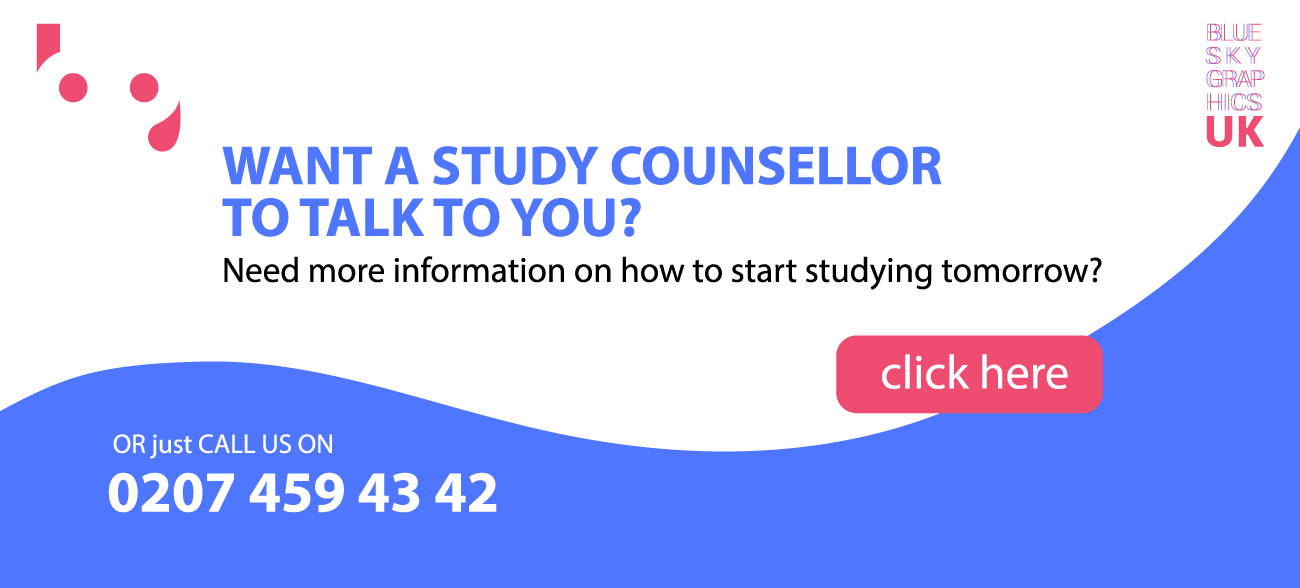 Second, visually appealing presentation fonts promote contact and interaction with the viewer. Specific font and type sizes are used technologically to assess the value of material and features, such as the use for headers, paragraphs, and bullet points of the different typeface.
The correct typesetting helps to establish balance, consistency, and simplicity concerning graphic design. Eventually, the typeface creates and develops a brand identity for businesses and organisations that frequently interact with the public.
BSG Distance Learning
With online graphic design courses launched by Blue Sky Graphics, residents of Sutton-in-Ashfield can easily learn graphic design from home. The full curriculum shows you how to create a lovely prototype with all the right elements, including texture, contour, line, scale, and font.
Online graphic design courses are ideal for all kinds of people. Everything you need is for us, whether you only want to improve your skills or learn from the foundation stage!
In contrast to other universities, we have learned what students need to do to be a good designer. All week long, we give classes together with tasks and homework, which you can quickly complete with the teacher's assistance, as they also teach you and answer any questions.
What are you going to learn?
Adobe uses and implements Adobe software following a comprehensive, structured curriculum. The beginning of the course is descriptive and reminds students of the value of good design for attractive, professional work.
The course begins with a brief overview section and a digital media platform for colleagues and customers, as well as advanced technology and media materials. They look to the omnipresent world of graphic design to create a concrete vocabulary of design and find inspiration for the project of a student.
Portfolio of Designers
What does a designer have in their portfolio? For example, few more than 6-10 companies should be included. You risk losing interviews and hastening prospective employers and customers while you are watching them. Try not to include similar projects in your portfolio; it doesn't show your full capabilities in all areas of design.
High-quality prints in standard sizes are recommended for conventional 'film' portfolios. These prints provide the final solutions in production and design analysis. Try to put in a dose of uniformity; it seems clean and simple, and you don't forget the people on the other side of the room. Make sure that each project has its unique setting to see how and what to include.