Graphic Design and Web Design Courses Sittingbourne
You can see graphic design wherever you go-but what is the real definition of graphic design? It is more than any print illustration, advertising, poster, book cover, or magazine.
Graphic design is intended to focus on visually communicating a message. Graphic designers must produce a style that will impact the public and not produce something that the viewers easily overlook. It may sound simple, but it is complicated.
You need to make sure all graphic design elements are used correctly to achieve the desired result. Excellent communication skills, time management skills, focus, and patience are required.
Components of Graphic Design
The first thing that can be found in any product is how its represented to the audience i.e. Layout. Layout refers to the layout of design elements, such as texts, images, or the overall page style. The right layout can easily attract the public, while a wrong plan can turn the brand down. Creating a layout that is intuitive and sends a loud and clear message is important.
A simple layout for your graphic design will help your target customers understand their business intent. We may also relive their happy encounters with their company.
Choosing the correct colour is another important part of graphic design course. All visual artists should have a clear understanding of colour theory because the right colour choice will make a difference in design. It is also common to practise in design to use only two or three colours, as too many can create a feeling of confusion and give no clear message.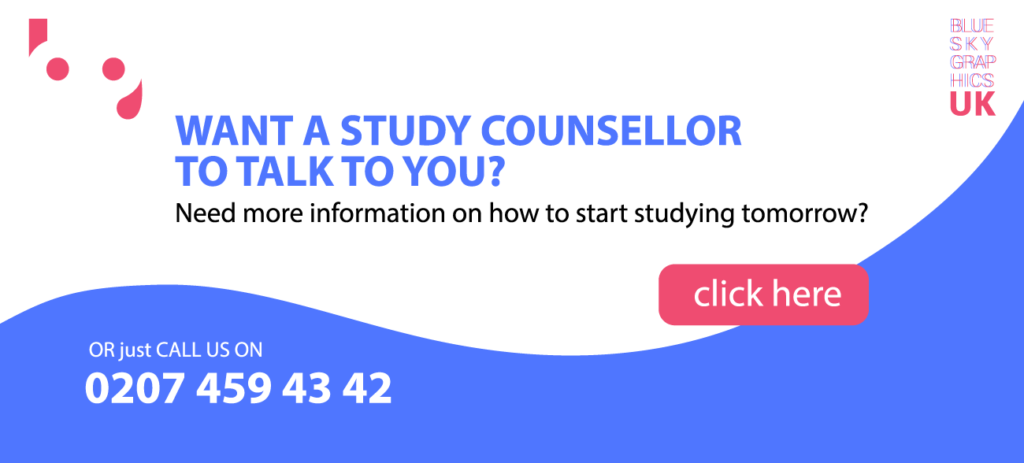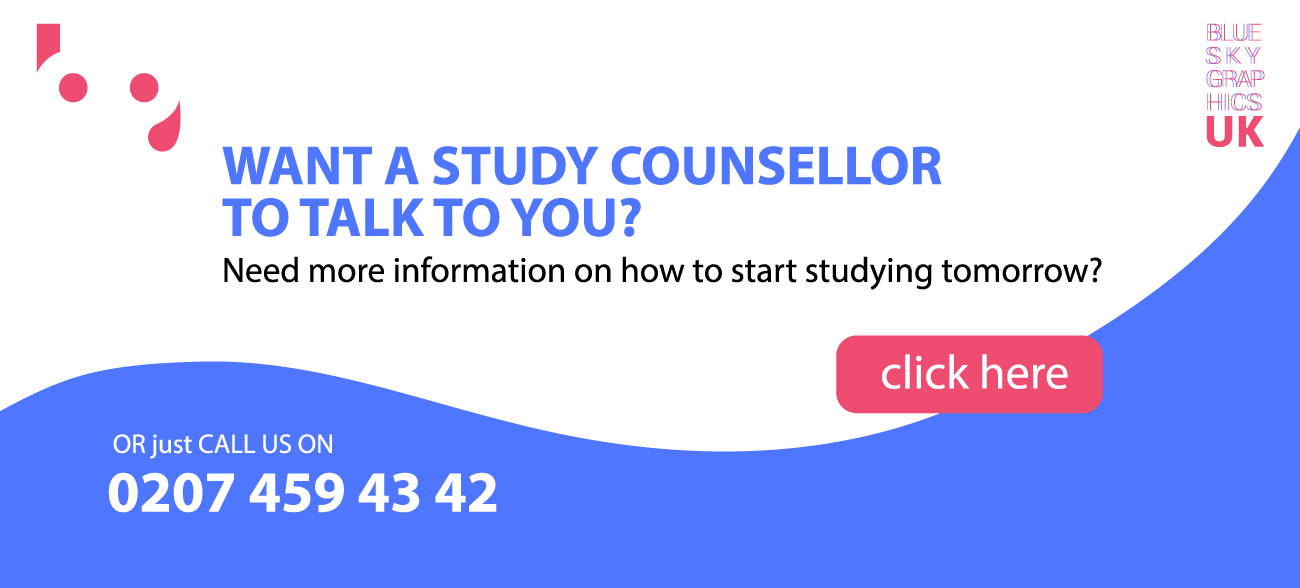 Bright colours such as red or orange are seen as aggressive, while cool colours such as blue or water are calm. These characteristics should be recognised and used by graphic designers in a design.
What if you have a well-designed colour scheme, but the text on your poster or advertisement is too hard to read? You can see the role of typography here. It refers to the arrangement of texts and how the desired result is separated. It is the group of fonts, form design, line-length, line-spacing, and letter-spacing. The typeface completes the appearance of any logo and is used to make it look aesthetic and friendly.
What will you learn?
Some readers can find the above details daunting if they want to start a career in graphic design. But don't worry, because at BSG we give a comprehensive graphic design programme covering all the important components. It can be finished within a year, and by the end of the course, you will also have your portfolio.
The course starts with a description of the curriculum and the core principles of graphic design. Instead, we teach you about typography and the philosophy of colours. This course will also teach you the use of simple auto-correction tools and methods, advertising, logos and branding, printing, and posters.
The arrangement and structure of graphic designs are an important part of the course. We will show you how to build and customise gradients and swatches along with the design and format styles management. Eventually, the course is outlined in a portfolio, and the company completed.
Web and UX UI Design
UX design stands for the design of the user experience and is usually the invisible side of design or "behind the scenes." It's all about building an app, website, software, or service. UX design involves product and user analysis, the architecture of knowledge, interface design, usability testing, and content strategy.
UX design aims to concentrate on the consumer or client so that they understand their attitudes, desires, interests, motives, and emotions. You must understand profoundly the issue and with whom you intend to create prototypes and solutions. You don't practise UX design unless you talk to real users!
UI design is the visual or graphical side of the design of the user interface. Some UX designers also use certain UIs, but other UX designers only go into research and wireframes. There's an advanced UX UI design course available at Blue Sky Graphics, so check it out now!
Web designers may be graphic designers who work on the web or developers with the experience to create a website or app that looks good. Web designers tend not to adopt a UX design approach that focuses on human beings.
Psychology is built into UX design to help people understand how and what motivates them. Most web designers do not take into consideration all the considerations a UX designer takes into account. Web design tends to be less iterative, while UX design involves continuous improvement integrating.